Bedroom in Industry Style: A new look for the bedroom
Moving into a new apartment or a change of scenery within the familiar four walls? – Before that, there is always the question of the furnishing style in which you would like to live in the future. How should the bedroom be designed? After all, it is the room in which we spend about a quarter of our lives. It is therefore worthwhile to think about its design in advance in order to find the relaxation we desire there.
Classic facilities are out
The bedroom has long since become more than just a place to sleep. It has become a popular retreat that we also like to use to simply switch off and get new thoughts. Perhaps this is the reason for the interesting furnishing trends of recent times. They range from luxurious minimalism to the rustic look of old factory spaces. More and more bedrooms are being designed with the look of decaying industrial buildings. The coarse charm of this reminiscence of old times exerts a special fascination on many people today. This is reflected in how sought-after former factory lofts are on the housing market.
Now in vogue: the style of old industrial spaces
The Industrial Style is a very expressive style of living that is finding more and more friends. Room-high mullioned windows, rustic ceiling beams and raw metal elements are its most striking visual features. There is no question that the furnishings for a complete bedroom in industrial style must be adapted to this.
Bare concrete, pallets instead of furniture & Co! There are no limits to the imagination
The typical workroom atmosphere nevertheless leaves plenty of room for your own design ideas. For example, you can set accents by removing the plaster from the wall in certain places and exposing the original clinker brickwork. The reverse method is also very effective: if you do almost completely without the plaster and only use it in exposed places, for example, to highlight a picture or a special work of art against this background:


FragranceTip.com by FIV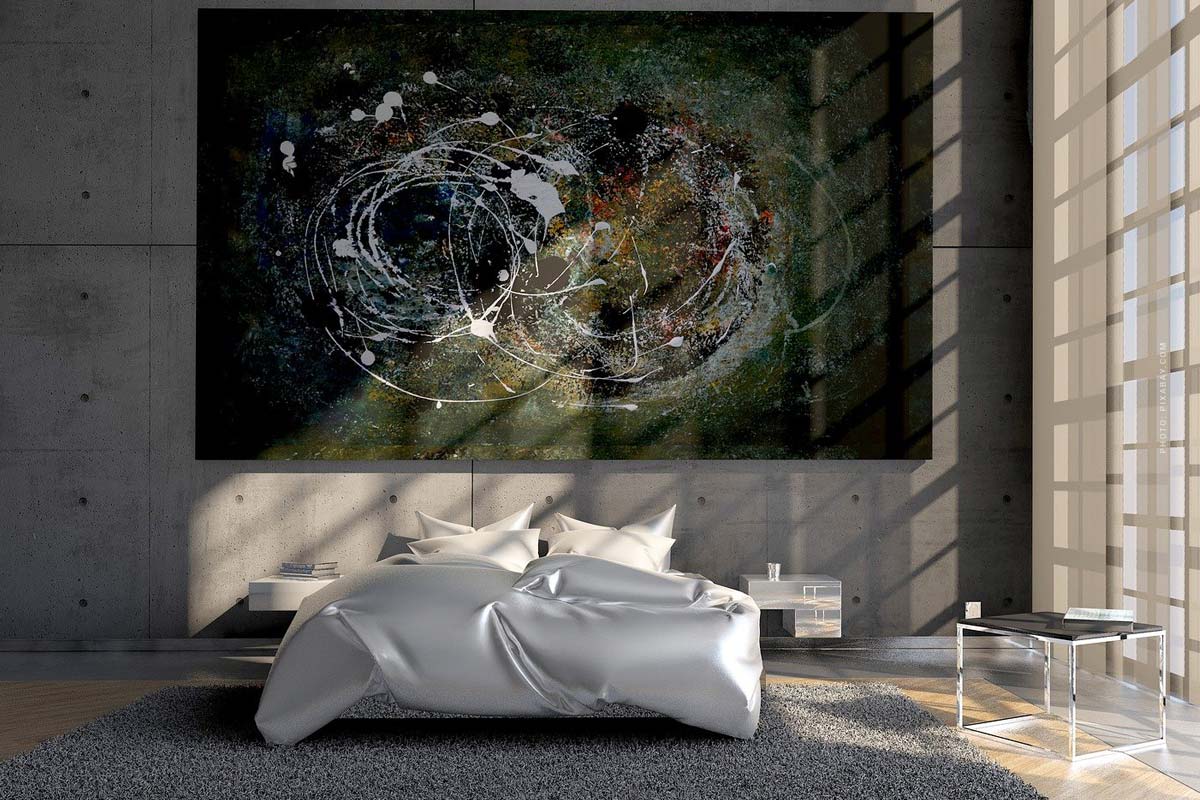 It doesn't necessarily have to be clinker. The look of bare concrete is also very popular at the moment. And instead of designer lamps, raw sockets with simple light bulbs make the original visual effect of the room perfect. Pallets as a substitute for classic furniture, for example for the bed, have long been a hit in the vintage scene. You can find even more inspiration for the factory loft look on Instagram.
Here are a few interior design ideas for a look in typical Industry Style:
Room-high muntin windows
Rustic ceiling beams
Raw metal elements
Bare concrete
Pallets as a substitute for furniture
Designer lamps with raw sockets
A creative retreat from the stress of the day
However, despite all the enthusiasm for the cool style from the industrial age, one should not forget that a bedroom must remain a place of tranquility. Therefore, one should take great care in choosing the design elements so as not to overshoot the mark. For instance, when choosing a bed and a mattress, one should completely leave aside the thought of a rustic look. After all, this is about sleeping comfort that allows you to regenerate physically and mentally, and other quality standards apply. This magazine article provides you with some tips on how to create an appealing and relaxed atmosphere for a cosy bedroom.
Above all, the atmosphere is important for a restful sleep
His conclusion: It is not only the visual design of a bedroom that shapes its atmosphere. Rather, all elements that could disturb sleep should stay outside. These include, among other things, light from the street, because it does not make the room properly dark, and the mobile phone, because it emits electromagnetic fields.
With this everything should be clear for restful nights in the new bedroom:
Comfortable bed
Pleasant furnishings
Curtains in front of the window
No electronic devices
https://fivmagazine.com/wp-content/uploads/2021/09/immobilie-wohnen-schlafzimmer-industry-style-look-einrichtung-tipps-tricks-beispiel-bett-wand-palette-dekoration-1.jpg
800
1200
Laura
/wp-content/uploads/2023/08/fiv-magazine-logo-news-influencer-fashion-interior-travel-real-esates.svg
Laura
2021-07-22 10:55:55
2023-09-10 14:07:23
Bedroom in Industry Style: A new look for the bedroom