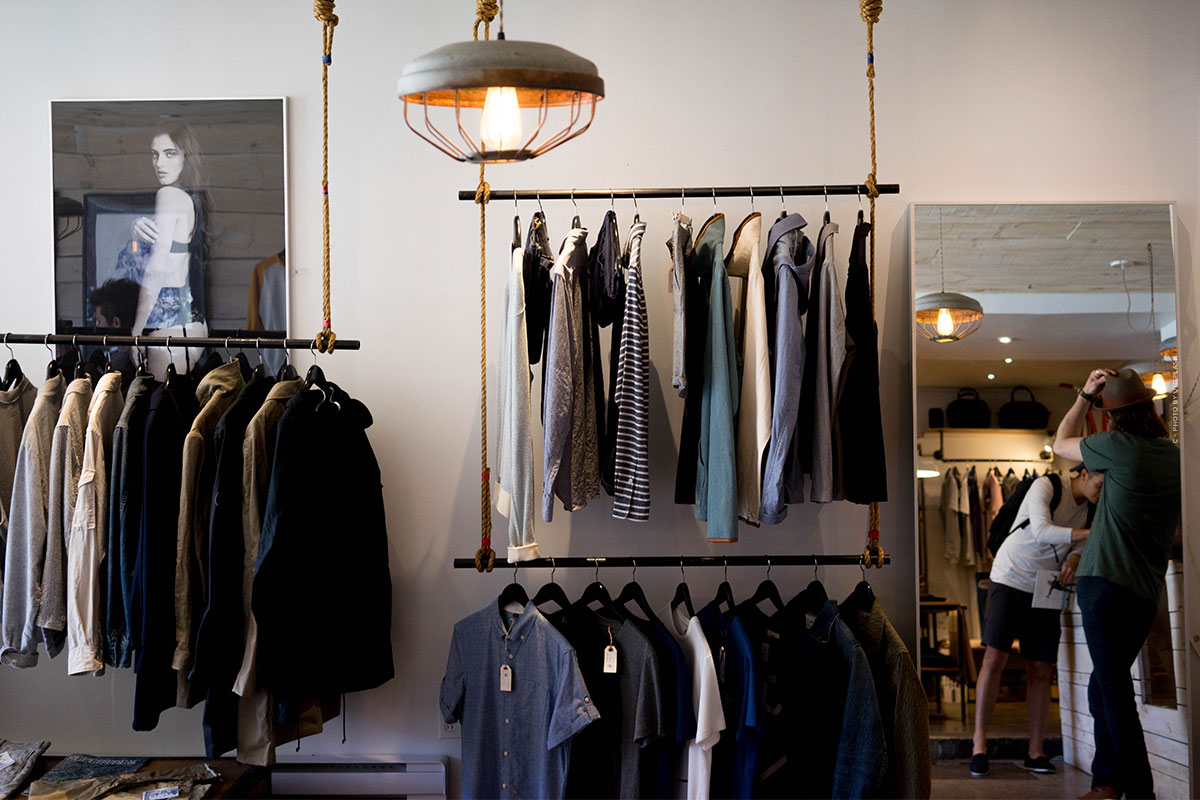 What makes a man attractive? Masculine luxury fashion with a rustic touch, tangy perfume & Co.
What makes a man attractive? – There are some points that distinguish high-quality women's fashion from men's fashion. Fashion for men is not only attractive, but mostly also highly functional. Durability and a comfortable cut also play a big role, after all, most guys are absolute outdoor freaks and have a penchant for adventure. Good men's fashion therefore combines several excellent features. Top-class fashion houses know this and consciously develop models with excellent looks and high functionality.
What makes a man attractive?
It's been no secret for a long time: men want to be beautiful too! The cosmetics industry has recognized this and the fashion world anyway. The men of today are well-groomed and know how to look young and fresh for as long as possible. The hairstyle, the beard, everything must fit. When it comes to perfume, men prefer a tart, woody scent that underlines their masculine charm.
That's what makes a man really attractive:
Good skin care
Matching fragrance
Well groomed beard
Self-confident appearance
Clothes to match the type
Men's outfits: It all depends on the right clothes
And also the clothes fit the respective type in the best case. Those who can afford it, fall back on the offer of high fashion fashion and benefit from an excellent selection of selected men's models. The models have that certain something and at the same time convince with an excellent wearing comfort and a robust workmanship. There are now numerous fashion brands dedicated exclusively to men's outfits. One of them is Stone Island. Founded in 1982 by Massimo Osti in Italy, the company chose its name carefully. Translated into German, the brand name means "Stone Island". The indestructibility of stone forms a symbiosis here with the freedom embodied by the island, thus reflecting the dreams of every man. Stone Island gained increasing popularity in Great Britain, especially in the 1980s. At that time, the robust workmanship and excellent material quality inspired some members of the hooligan scene, who gave themselves an elitist touch with designer clothes by Burberry, Armani, Aquascutum and also Stone Island. Since then, this brand has been strongly associated with the British football scene.
The hallmarks of good menswear:
Robust processing
Excellent wearing comfort
Excellent material quality
Elitist touch
Men's fashion from the think tank: Innovative fabrics & futuristic developments
Many of today's models are significantly different from what gentlemen used to wear on their bodies. Today's companies are known for their innovative spirit. Novel fabrics, special dyeing techniques and unconventional surface treatments give the garments a very special touch. Stone Island was known worldwide in the 80s for its futuristic developments. Special production machines were created especially for this purpose. Many of these developments were patented. Among the novelties were, for example, parkas made of cotton fabric covered with a thin layer of rubber. The rubber coating made the garments waterproof. Flax fibers were also used at times. In addition, a new type of fabric came onto the market that changed its colour with the help of heat as a result of a quartz treatment. The makers behind the brand also processed glass particles in the outer material and added steel threads to the fabric.
These extras are what make modern men's fashion:
Thin rubber layer covered parkas
Waterproof clothing
Novel fabric that changes color with heat
Upper made of glass particles and steel threads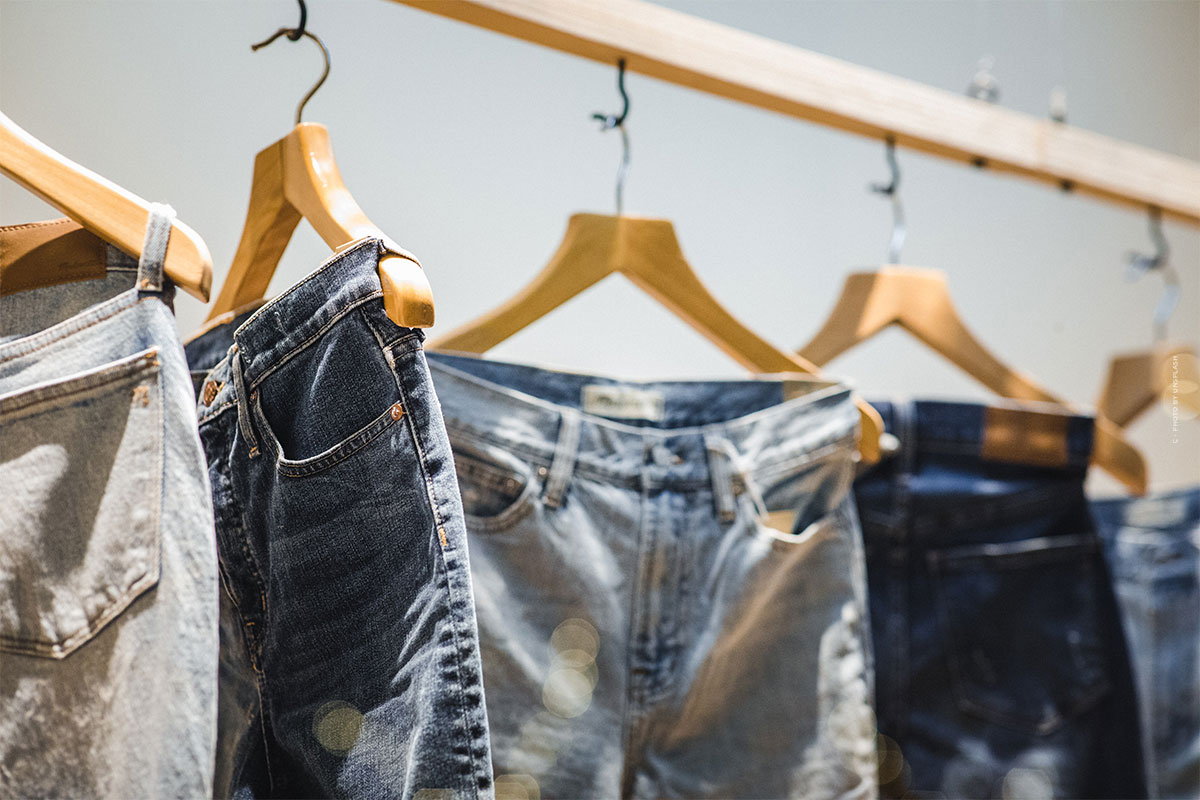 Stonewash effect: great effects for an authentic style
One of the best known developments is the stonewash effect, which can be found on a lot of jeans these days. Pants with a stonewash effect look like they have been used. This can be seen in the faded areas. This means that the jeans are not evenly coloured, but lighter in places. The manufacturers achieve this effect by a certain washing. Since pumice stones were used in the past, this special treatment is called "stonewashed". Nowadays, other methods are used to create this look, such as sandblasting. Denim jeans are usually only superficially dyed with indigo. After the top layer of fibres has been removed, the light-coloured bottom layer is revealed. A stonewashed jeans convinces with a casual and at the same time trendy look. The shading makes the fabric look very plastic. Bleached are especially the raised areas such as the knee area and the folds.
The special 'Stonewashed' treatment is one of the most popular jeans effects
The stonewash effect is an important component of many garments for men. It increases the attractiveness of the fabric in a subtle way. In particular, men who appreciate a simple elegance very much, like to resort to such a model. In any case, in men's fashion, the cut and surface texture of the fabric are more important than any frills. Men pay more attention to practical details. For example, hoodies and jackets and trousers with large, securely closable pockets are popular.
Conclusion: Men's fashion ideally convinces with a high functionality and a clever design. It is worth spending a little more money on really high-quality clothing that lasts longer and fits comfortably.
https://fivmagazine.com/wp-content/uploads/2021/05/man-fashion-attractive-perfume-beard-confidence-perfume-clothes-shop-hanger-customer.jpg
800
1200
Laura
/wp-content/uploads/2020/07/fiv-magazine-news-instagram-youtube-tiktok-influencer-fashion-interior-jewelry-real-estate-tips-help-logo.png
Laura
2021-04-09 15:34:14
2021-07-17 17:08:34
What makes a man attractive? Masculine luxury fashion with a rustic touch, tangy perfume & Co.