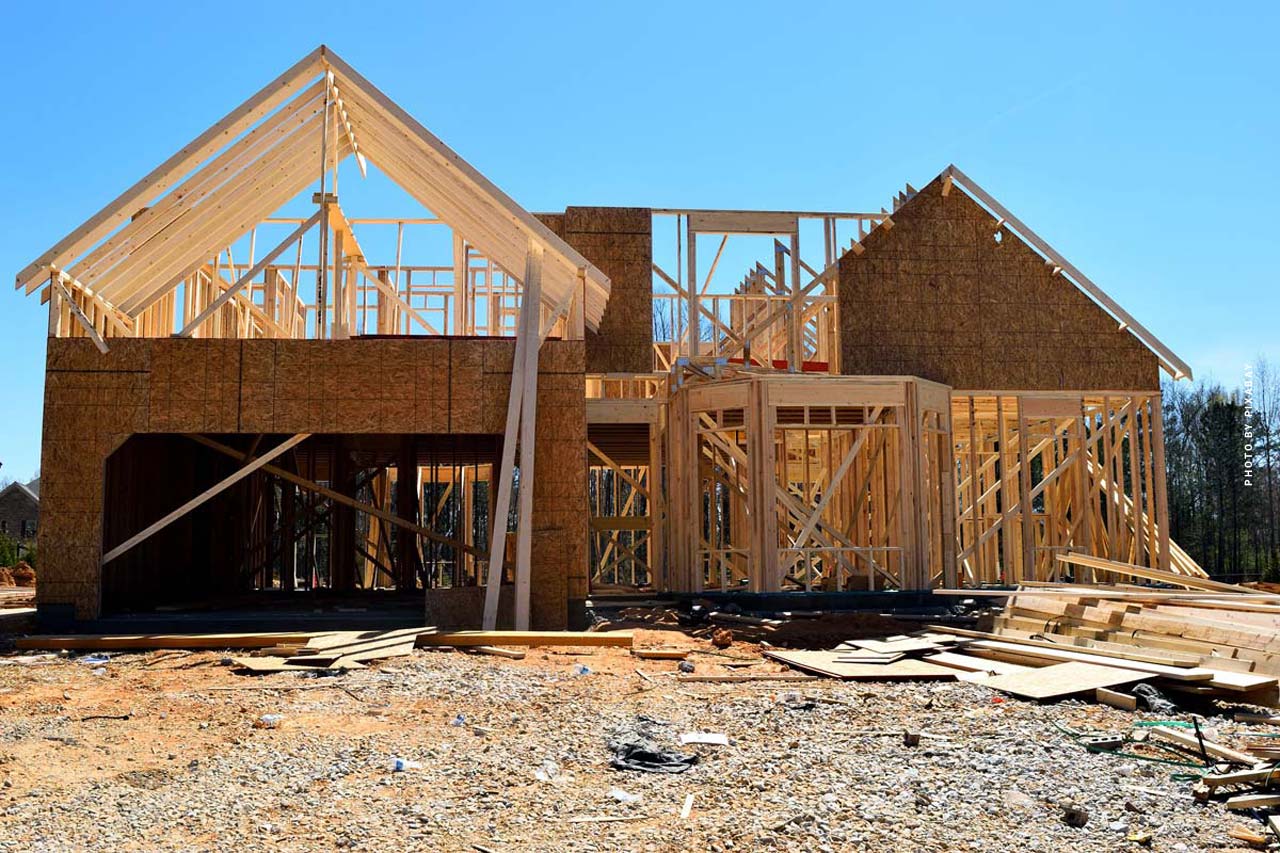 XXL move – flat inspection, checklist and furnishing
No matter whether it's a house or an apartment for rent: The first viewing appointment puts many under pressure. The first shared flat, the first apartment and at some point maybe even your own house. On real estate portals we can quickly and easily find thousands of apartments in Berlin Mitte, Hamburg, Munich, Cologne or even Düsseldorf. With apps or on the notebook – but then it comes, the viewing appointment! But not only the viewing, also the move is an important part of life, after all you have to take time off from work, you have to organize friends as helpers and much more. Then it's time to furnish the living room, bedroom, children's room and so on. Our big guide from the viewing appointment to furnishing your new home!
Apartment tour
40, 50 applicants in 15 minutes for a single apartment are not uncommon. Having good and practical tips at hand when viewing an apartment is actually worth its weight in gold. Because often details convince the real estate agent. Details you can prepare for as a tenant or buyer! We show you what you need to pay attention to.
7 tips for viewing an apartment
How can you still convince the landlord of you! We met with the real estate agents and experts from IHV and got 7 ultimate tips for your viewing appointment. How to increase your chances of getting your dream apartment!
Tell me about yourself. Who are you?
You have to look serious, always and at all times.
Adhere to common courtesies
Tip. Bag full of documents (businessman)
…
If you want to read through everything in detail, you can find the article here: 11 Tips Apartment Viewing.
Avoiding mistakes – tips from the broker
Everyone has had an appointment to view an apartment. A distinction is made between an open viewing to which anyone can come and a viewing that was arranged via a private invitation. No matter what kind of viewing it is, that you get the apartment in the end is never certain. We have conducted an interview with a real estate expert for you. There is so much to consider.
Viewing appointment: This is what you should bear in mind
Tip. Learn online: Apartment viewing
The right behaviour at the viewing appointment
To be honest or… the perfect tenant'?
…
In this interview, you'll get tips, straight from the realtor: mistakes at the viewing.
Job & Apartment Interview
How to get your dream job or your dream apartment! In our check, we have the most important questions for you on the subject of job interviews and for your new dream apartment or dream house! With two units, you'll learn all the important questions that can come up in an assessment situation. Especially for job interviews and for the new landlord. Good luck with the online training. There are two practice units each: Practice & 5 Second Challenge.


FragranceTip.com by FIV
Practice: Here you can prepare for your next interview – for the job and for the new flat. You have as much time as you want to answer the questions during the practice session.
5 Seconds Challenge: In the 5 Seconds Challenge you learn to give short and concise answers to the questions of the online course. The question is updated every 5 seconds – so you get the most out of the short challenge unit.
Start now: Online test for apartment viewing

Move
Checklist for the move
Practical tips for your next move! Whether it's about moving helpers or cheap moving boxes and of course the right truck with enough storage space. When moving to a new apartment or even a new house, there is a lot to consider. After we wrote the other day already about tips for the flat inspection, we throw today a close look at the topic removal. Every year, over a million Germans move. Whether it is in your own city or the move abroad, everything wants to be well planned. We met with our real estate experts today and gathered these practical tips for you! We have practical tips for your move:
Enlist friends and family to help you move
You're new in town? Ask work colleagues
Book movers and moving company
…
Here you will find the original checklist for the move.
Furnishings and materials
To make a living room, dining room and bedroom fashionable, there are many options. Many directly think of vases, picture frames or the like. However, there are much easier tricks to make the apartment fashionable.
Furnishing Styles: Clean, Boho, Edgy, What Suits You?
You want to change or find your interior style, but do not know exactly in which direction it should go? We are happy to help you in your search and find exactly the style that suits you and your lifestyle. You like it playful and girly, or clean and stylish – either way, we will give your home the right touch and bring your interior up to date. Especially as a young person it is not always easy to commit to something specific and that is exactly what we try to avoid! With our articles on the subject of furnishing and living, we want to bring you closer to all the necessary basics and give you little tips and tricks here and there, with which you live stylishly and feel comfortable in your home! You do not have to decide between different styles, mix them and create with our help your perfect four walls, in which only you decide what suits you and what does not!
Pastel shades, the clean trend
Beach House style, the maritime eye-catcher
Boho Nature, very close to the origin
Chic, the glamorous touch in your home
Cool & edgy, cosy touch and clean design
…
The current furnishing styles
Renovate: Color accents and color trends
You want to make a change, but other cushions on the sofa aren't enough for you? Okay, then colour must be brought into play! Right now, coral, petrol and mustard yellow shades are totally on trend, but natural tones, pastels and metallics are also very popular with interior design lovers. You can change small details and go a long way with new furniture and other decor. However, if you want to change the whole look of the room or apartment, we advise you to make a drastic change in the wall color.
Petrol, mix of green and blue
Mustard yellow, the trend colour for rooms
Emerald green, a room looks so stylish
Gold and Metallic, Classic
Blue, the color that suits everyone
White and beige, the natural tones
…
The current colour trends
Furnish living room
You've just turned 18 and are moving out for the first time? A 1 – room apartment in Cologne, Berlin or Munich has little storage space. Of course you want to furnish the apartment nicely, but you need the possibility to store all the things so that the apartment still looks large, clean and modern. We at FIV have picked out the most important tips when moving and the best storage options for you. Read more about:
Furniture made to measure
Online shopping for furniture
Sustainability around raw materials, supply routes & treatment
Second-Hand Apartment Furnishings – Cheap & Sustainable
Individuality for charm & uniqueness
Build cabinet with drawers yourself
Now in article: Furnish living room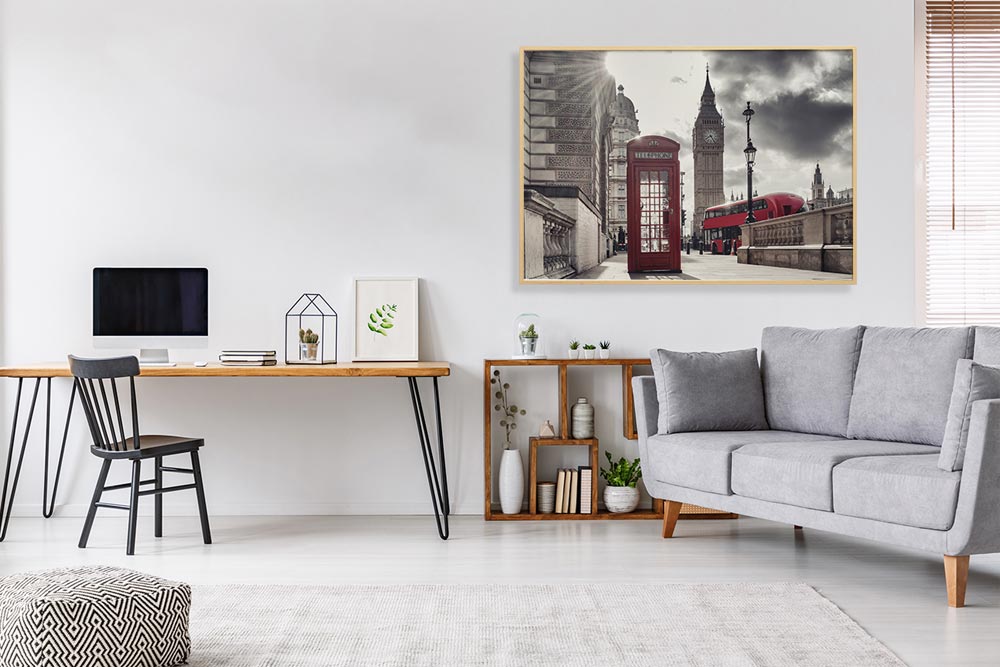 Bedroom furnishings
Sliding door cabinet
If you have little space in the bedroom, you should choose the furniture very deliberately to make the best use of the area. A larger wardrobe often does not fit in the room, because the doors can no longer be opened. The remedy is the sliding door wardrobe, which is the ideal solution in a cramped bedroom. No extra swing area is needed in front of the wardrobe to open the doors, so there is less space to spare between the bed and wardrobe. In addition to the practical advantage, sliding door wardrobes also look great. Both small and large bedrooms benefit from this, because the wardrobe convinces with its modern design.
Furnish children's room
You're having a baby, the family is getting bigger and so is the apartment or the house? It's always the same: Now you're going to have a lot of tasks coming your way, and you'll probably be glad of any help you can get. We, at FIV Magazine, want to try to support you in the best possible way by giving you helpful tips for decorating the rooms of your new home. In this article, you'll learn all of our tips for decorating a nursery.
Design with colors, furniture and toys
Which are the right ones?
Store toys
Safety in the children's room
Educate children about dangers
Only selected toys
…
Now modern and safe furnishthe children's room

Buy or rent?
Often the question arises, especially if you have a secure job, should I rent or better buy?
Buying: The first condominium
As soon as you move into your first apartment, for most people it's rent, rent, rent. Every month you go to work many hours to spend the largest part ultimately for the next rent due at the beginning of the month. It's no wonder that many young people are considering buying a condominium as soon as possible.
We enlighten about:
Benefits such as money in everyday life & protection in old age to freedom of choice
Disadvantages such as administrative burden and the neighbors
Private or broker?
Costs for the purchase and financing of the condominium
Type of apartment: the differences
New building or old building?
…
Read now at Buying an apartment: Costs and procedure
https://fivmagazine.com/wp-content/uploads/2020/01/immobilien-bauart-holzhaus-holzbau-schnell-guenstig-vorteile-nachteile-kosten.jpg
853
1280
Stephan
/wp-content/uploads/2023/08/fiv-magazine-logo-news-influencer-fashion-interior-travel-real-esates.svg
Stephan
2020-01-09 21:40:18
2020-01-09 21:40:18
XXL move – flat inspection, checklist and furnishing