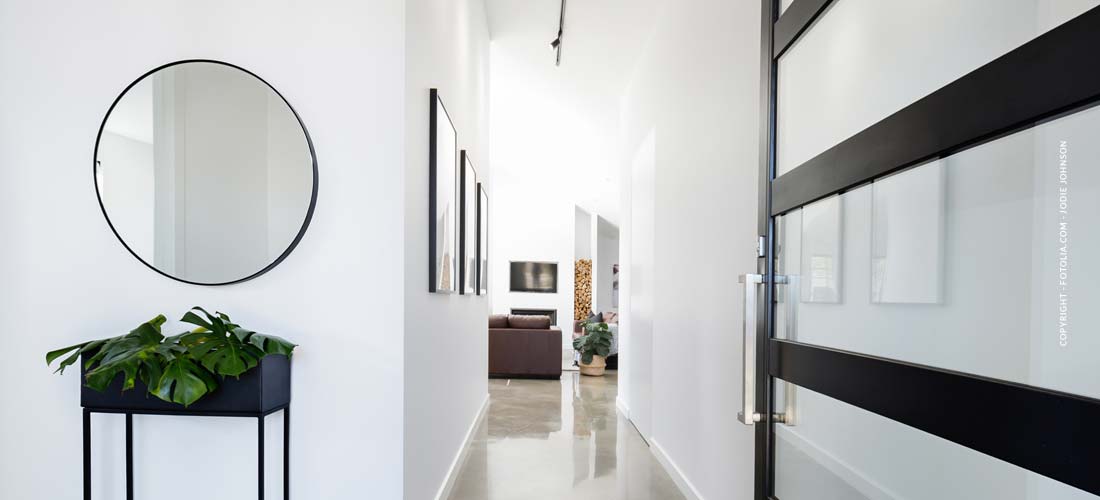 Moving Checklist: Change, schedule and pack – that's how you save money!
Practical tips for your next move! It doesn't matter if it's about the removal helpers or cheap removal boxes and of course the right truck with enough storage space. There is a lot to consider when moving into a new apartment or a new house. Having recently written about tips for visiting apartments, we now take a closer look at the topic of moving. Every year over a million Germans move. Whether it's in your own city or moving abroad, everything needs to be well planned. We met with our real estate experts today and collected these practical tips for you! Here is the original checklist for the move.
Organize helper
Before you get to grips with moving boxes and trucks, the first step for you is about the removal helpers! Because the worst thing that can happen to you is not having enough helping hands, especially if you already have a lot of furniture. The first time you move, for example if you are still a student, it is of course not so dramatic. A small transporter and a few boxes are often enough. However, those who have lived a little longer in their own flat, have collected one or two pieces of jewellery and of course one or two pieces of furniture, which you don't need so often but still have. So that all pieces of furniture arrive finally in the new dwelling, is tip number one early to organize removal aids! The best moving helpers for you are friends and family.
Winning friends and family as moving helpers
Friends and family will help you free of charge! Especially in comparison to moving companies or personnel companies, you can save money with the help of friends and family. The important thing is to give them something back! Many people are distracted by the stress of moving, but you shouldn't forget your helpers! The minimum is a thank you, but ideally you should also prepare a tasty snack or at least think about ordering it. And then you can already point out in the first question that of course you have also thought of something delicious to eat! Maybe there will be a few drinks left and almost all of your friends and probably everyone in your family will be willing to help with the move!


Germany - Spain - USA
You're new in town? Ask colleagues
Before you do your move all by yourself, just ask your colleagues! To make it a little more interesting for them, prepare something tasty to eat. And if you ask them, don't come straight with the problems of moving and the big crowd. Emphasize that you have put a lot of effort into preparing something delicious for your helpers and that you have already packed most of it yourself.
The more effort you make in advance, the more likely new co-workers will agree to help you move to the new city. Not everyone has friends or acquaintances locally, especially when going abroad or for example from Bavaria to Hamburg. If all the tricks pull, nobody has time on the day, for example because you have not announced the move in time, then you still have removal helpers!
Book removal helper and removal company
Booking a removal assistant is definitely the most expensive option for every removal. This is because every person booked is usually billed per hour. And how exactly can a move be planned in advance? In addition there are congestion times, already before in the apartment perhaps a few additional glass objects come to the fore, which need special care and therefore devour time. Many variables that make each move very individual. If you still want to use an experienced removal company, then you should consider a few things. Here are our tips if you want to book a moving company
Search the Internet for various providers of removal services
The first places are mostly advertisements, you can recognize this by the small symbol Ad, you should skip this one because otherwise you always pay the costs for the advertisement at the booking
not only click on the first places, also take a look at page two and three, there you will often find smaller companies that don't spend a lot of money to be in the first places in Google
Get at least 3 offers, then you can compare different providers and of course also the costs you incur
Check if there are hidden costs, is the truck included? Are the kilometres included? How about overtime?
Our next tip is to make an early appointment for your move so that your helpers have time and can plan the day for you. Because such a move is rarely made in an hour, more often one starts in the morning and needs at the end still the whole evening. Tip number two of our real estate experts, make your appointment early!
Publish the move date at an early stage
Whether friends, family, work colleagues or even removal helpers. Everybody has to plan a day for your move, no matter if it lasts only one hour or five hours. Because to the actual removal comes naturally still the journey, that chat among friends or also the common beer after the successful removal. As a rule, a 40 square metre apartment takes you a whole day. If your apartment is already over 100 square meters and you are perhaps living with a young family and already a small baby, the move can quickly spread over two days distances. Therefore, you should prepare your helpers early for the appointment so that they can safely mark themselves in the calendar.
Early start packing
The next tip deals with the early packing of objects and furniture for the move. Many still know it from school or even from work, no matter whether it is a homework assignment or the presentation in the agency, much is done at the last minute. Especially when moving, this can have fatal consequences, for example if the good sofa cracks in the fabric due to hectic movement on the day of the move or the expensive glass vase of the grandmother breaks. Packing the crates should start early.
The majority of objects and furniture are rarely used in everyday life, 90% can be packed weeks in advance. Clothing in particular often takes up a lot of space. If you pack your outfits early in the moving box, you can also start disassembling the cabinet earlier. So before you go into stress mode because you only have one or two days left, start with the first boxes two or three weeks before the actual move.
Here is another little tip: If your apartment is big enough and you have one room left, you can perfectly plan your removal van in a corner of a room. But more about that later, when it comes to the right truck for your move.
Important or not important? If you start packing your moving boxes early, you also have the opportunity to decide early which ones are still important for your new life and which are not, because when can you clear out better than when you move?
Unclean gently
Your next move is the perfect way to clean out your own stuff. If I think about my household, then I need certainly 70% of the articles at most once in the year or even not at all. That's why it's worth taking a closer look at your belongings in the days of your move. Our real estate professionals recommend an ABC analysis.
What is an ABC analysis?
In the ABC analysis you divide your items into different categories. Category A is always the most important, category C is the one that has already been classified as unimportant in advance. Category B is all things that are either not yet directly attributable or are actually exactly in the middle. The methodology actually comes from logistics, where you determine which products are placed relatively close to the office and which may be a little further away. Category A products are close to the employees because they are often sold and should therefore be quickly accessible. Category B products are a little further away and category C products are right at the end of the supermarket or warehouse. The classification can be based on various factors, such as the above-mentioned frequency of sales, but also, for example, sorting by size or when moving to a new location according to "What do I actually need?
Here's our tip for your ABC move checklist! Take a piece of paper or your tablet and off you go, we write down three columns:
Category A, objects and furniture you use at least once a month
Category B, objects and furniture you use at least once a quarter
Category C, items and furniture you only use once a year or not at all
No matter if 40 square meters of flat, 80 square meters or 120 square meters, by the division into the different groups, you see fast and at a glance, from which objects and furniture you can say goodbye under circumstances with the removal. Consistent decluttering creates space for you and you have to pack less, carry less and unpack again. And maybe you will even earn one or two Euro with the sale.
App recommendations: Sale of furniture and clothes
If you want to sell your old and used household goods, objects, clothes but also furniture online, then there are some apps and websites where you can post your offers for free. Here are a few recommendations from our editors!
Kleiderkreisel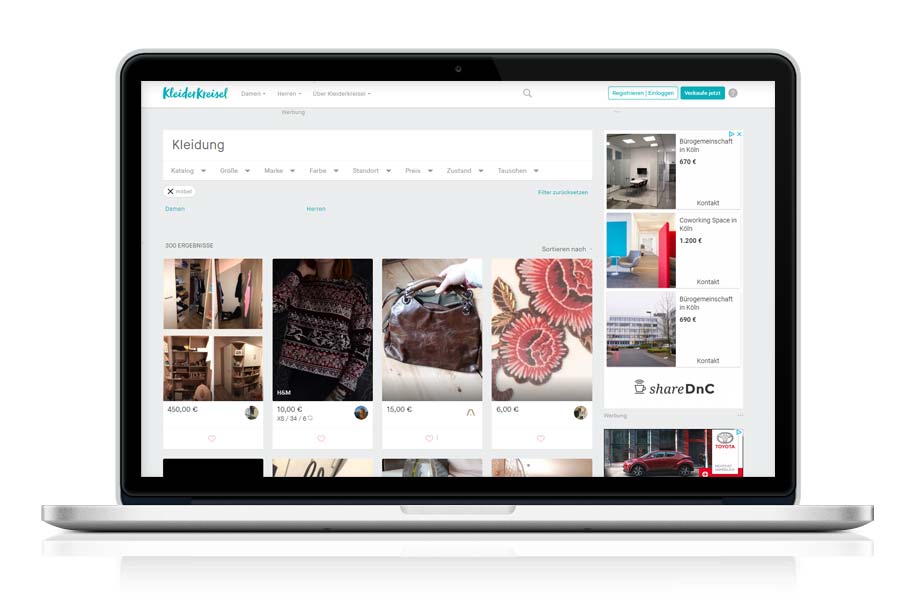 Shpock

Ebay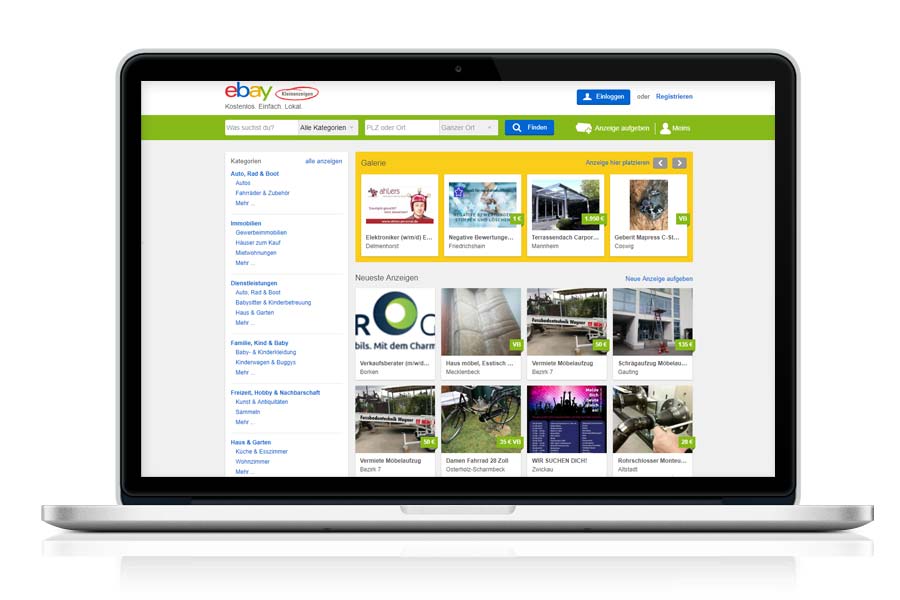 After you have successfully sold all your old and used items, you can now plan your moving boxes. How much will you need and how much will all these boxes cost?
Find cheap moving boxes
Another practical tip besides clearing out your old clothes, furniture and accessories: save on moving boxes! Many take the opportunity to rent a truck and then buy the moving boxes from the car rental company on the spot. Others go to the supermarket around the corner, which of course only has expensive individual offers. Just as it is worth planning the move early and packing the boxes early, it is also worth ordering moving boxes as a set. Best online, because you can save money there! Instead of 4,99 € for a single carton you pay here favourable set prices. If you're also an Amazon Prime member, you'll even save on shipping and usually get your boxes delivered the very next day! In the big cities like Berlin, Munich or Cologne you even have the chance that your parcel will arrive on the same day. Here are our price crackers on Amazon!
The cheapest offers currently
Tip: Click on the photos to go directly to the Amazon offer!
30 cartons for 34,99 – only 1,16 / piece – test winner

10 cartons for 12,99 – only 1,30 / piece
20 boxes for 26,99 – only 1,35 / piece
50 cartons for 61,99 – only 1,24 / piece
Rent a moving van
You can also save money when booking a truck, especially if you choose the right day of the week. Many people move at short notice, may not get a holiday at work, or may have an important job to do at school or university, so the move only works on weekends. You can imagine, most people move on weekends! If you plan your move early enough, you can also rent days during the week, for example, where you can often get cheap package prices. A little tip, even holidays are very practical for your move. Many spend the day outdoors or with their family, but few get a truck for rent. Also here you can conclude a cheap package and conveniently the roads are free! If you are looking for a moving truck that you can rent online, here are a few recommendations for you.
Test winner: Billiger Mietwagen

Sixt

Buchbinder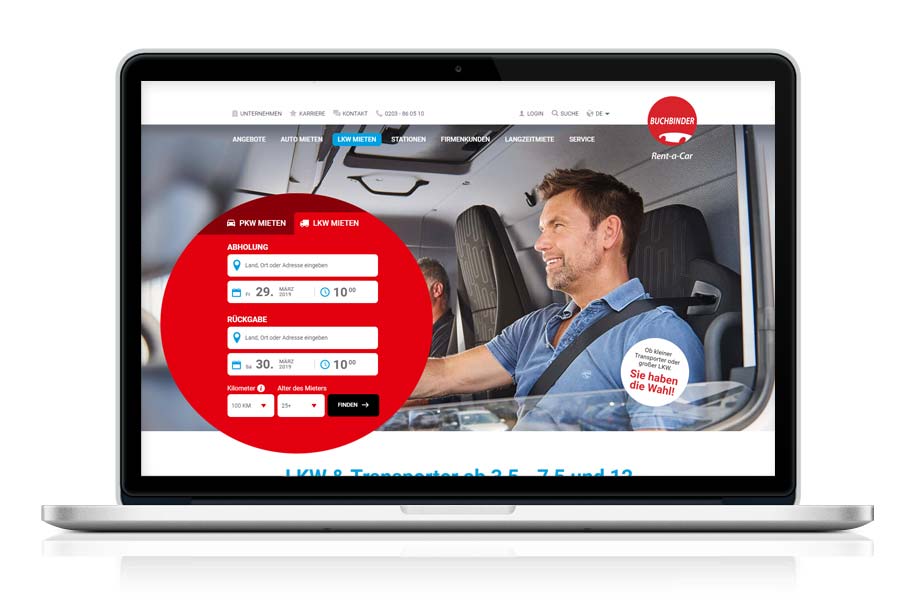 Avis

Apply for a no-hold zone
Who moves for the first time often thinks of a lot, but not of a parking lot in front of the front door! A parking lot in front of the front door is worth a lot, especially if the apartment is over 80 or 90 square meters in size and there is a lot of furniture to carry! Our penultimate tip is therefore to apply for a no-parking zone! With relatively little effort, you can save your removal helpers a lot of work, but also yourself.
How to apply for a no-parking zone?
The regulations vary greatly depending on the city – deadlines range from 48 to 96 hours
Start your search best with Google: "Halteverbotszone Berlin" or "Halteverbotszone Frankfurt", depending on where you live
On the websites of the cities you will find the exact information and contact addresses for your city
Change in time in Germany
You already knew there is a legal deadline to change your registration after your move. Currently you have to register in your new apartment within 14 days after your move. The registration or re-registration if you move in the same city is very easy. That's how you change your registration:
ID card
Passport
National passport and residence permit or visa
For a re-registration in the family association, we need the identity documents of all moving persons
Registration form with signature of the person obliged to register
Certificate from the landlord that he or she has moved in
Addition to the land register, notary contract or current real estate tax assessment notice
Legal registration certificate Part I or vehicle registration
If you want more information or details about the individual documents, you can find more information here: Reregister your residence.
The change of registration in the town hall or in the Einwohnermeldeamt does not cost any money, so you do not have to take any cash with you.
Real estate portals in Germany
No matter from which situation a removal is lining up, whether divorces or simply the first dwelling, for each situation there is the correct real estate portal. Here are our recommendations for:
https://fivmagazine.com/wp-content/uploads/2019/03/umzug-checklist-ummelden-zeitplan-packen-so-sparst-du-geld-ratgeber-tipps-wohnung-mieten-rathaus-gesetz.jpg
500
1100
Lisa-Marie
/wp-content/uploads/2023/08/fiv-magazine-logo-news-influencer-fashion-interior-travel-real-esates.svg
Lisa-Marie
2019-04-08 08:00:27
2021-07-07 14:26:01
Moving Checklist: Change, schedule and pack – that's how you save money!