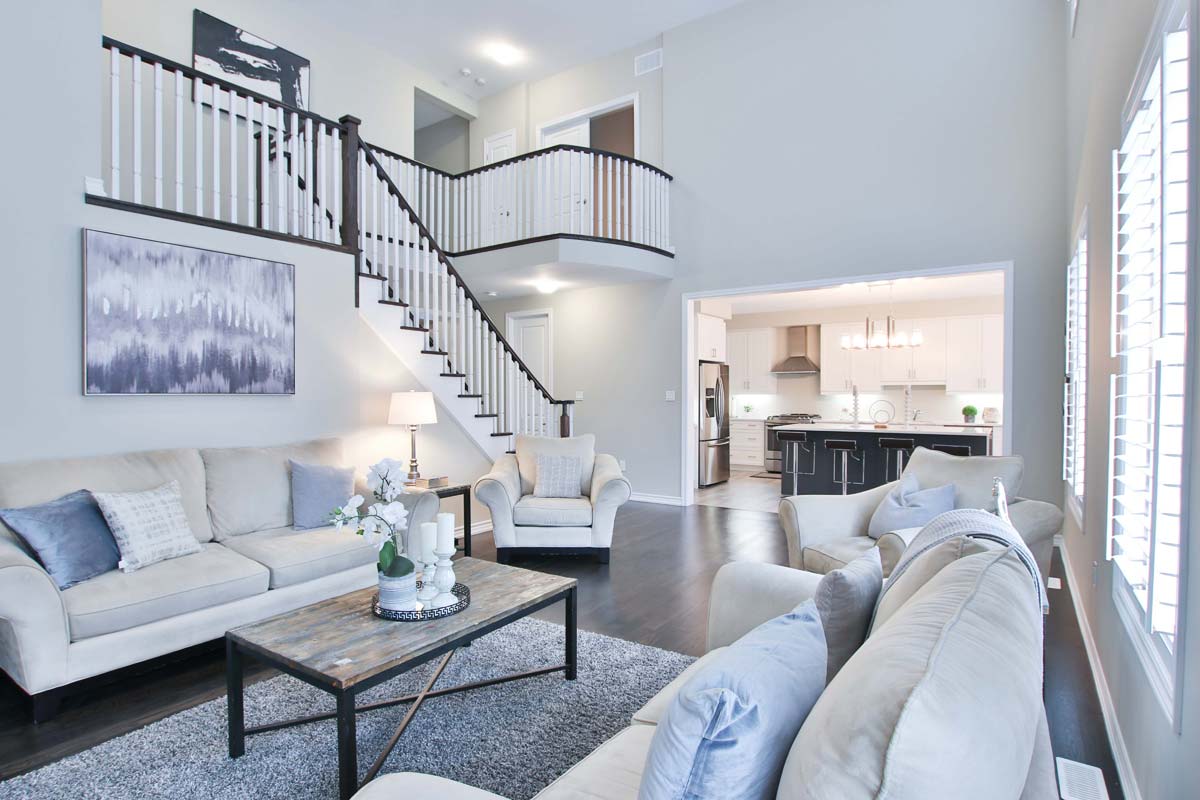 Joop! Living: sideboards, tableware and elegant accessories for every room
Joop! Living- The brand Joop! was able to make a name for itself in the 80s with men's and women's collections. It stands for timeless elegance and has been awarded several times for its particularly good fabric quality, which all products have. In the early 2000s, the famous German designer Wolfgang Joop founded a second brand called Wunderkind, which he owned until 2017. After Joop! had great success, he also started to design home textiles with his brand Joop! Living, which would bring the same quality to everyone's home as it is processed in his fashion. In the meantime he also designs furniture for several parts of the apartment and house. Find out more about Joop! Living and his product range here. Are you interested in interior design? Then you can find even more inspiration, tips and trends here: Furnishing styles XXL.
Living room furnishings with Joop! Living: furniture and more
Especially in the living room a lot of time is spent and if you want to bring timeless elegance and high quality textiles into your home, then you are exactly right with Joop! living. Several times awarded fabrics are made by designer Joop in elegant designs suitable for the furnishing of your living room.
The neutral color palette includes something for everyone. There are large sofas, great cushions and matching blankets. All in coordinated design, so you can feel really comfortable in your living room. The furniture is also perfectly harmonious, so you can choose great sets of sideboards and coffee tables and colour-coordinate them with the sofa textiles.
Tip. All luxury brands for the perfect interior from A-Z you will find in our comprehensive XXL article furnishing brands
Furniture: Sideboards & Lowboards for more storage space in the living room
For the perfect storage space under your TV, a lowboard is often a good idea. But also to spice up a hallway a bit, a sideboard can be very practical. Everyone who has the space is happy about new possibilities for storage space in the home – an elegant lowboard or sideboard always looks good and Joop! Living also takes this opportunity and has designed great furniture that can bring elegance and a bit of glamour into your living space.
As with his other designs, these types of cabinets are very elegant and minimalist, so they could find a place in any home. The special thing about many Joop! Living sideboards is the individual design, which you can put together yourself to make your sideboard look exactly like you want it to. So it is just as big and colourful as you would like it to be.
Gloss Curves: 1.700€
Gloss Cubic: 2.500€
Gloss Base: 2.200€
Sideboard systems in various sizes and colors from 2.000€
Dining room: Joop! dining collection with glasses, porcelain and much more
You'll also find a great selection of tableware at Joop! Living. From wine glasses to napkin rings, you will also find great sets here that provide a harmonious and elegantly set dining table. The plates, glasses as well as the cutlery and all other accessories for the perfect table are not overloaded with flashy patterns and allow for a perfectly coordinated home by matching the rest of the Joop! Living furnishings in terms of colour and matching each other. This way, with the right choice, the same style will run through your entire home decor.
Plates from 40€
Wine glasses from 20€
Water glasses from 20€
Cutlery set from 350€
Tablecloths from 65€
In the bedroom: ceiling, box spring bed, curtains & co.
Your retreat should also not lack elegance. The curtains are particularly popular. These are also adapted to the high standard of textiles and give your bedroom a luxurious feeling. With the matching bed linen, you can make your bedroom a cozy room in which you can feel comfortable through the coordinated and high-quality fabrics. In addition to high-quality textiles in the bedroom such as pillows, curtains and bed covers, Joop also designs box spring beds and wardrobes. The furniture meets the same high design and manufacturing standards as the brand's textiles.
Prices: Your bedroom by Joop!
Joop! Living box spring bed from €3,000
Joop! living bedside table from 750€
Joop! Living wardrobe from 2.500€
Joop! Living bed linen from 120€
Joop! Living Cushion from €40
Joop! Living curtains from €70
Spa feeling with elegant furniture and storage space for your bathroom
Especially when it comes to bathroom accessories, Joop! Living is the perfect brand for many. You can get a toothbrush tumbler or a tissue dispenser. But also many other parts designed by Joop! can be found to furnish your bathroom not only functionally correct, but also to make it look aesthetically pleasing. Turn your bathroom into a real wellness oasis with accessories from Joop! Living, so that even your soap dish matches the towels. Because Joop! Living is also at the forefront of quality when it comes to bathroom textiles. Towels in all sizes, which you can also buy in matching sets, can be found on the website or at selected retailers, as well as bath mats and bathrobes, so that you can feel like you're in a spa at home.
What Joop! bathroom furniture is available?
But if you are looking for more elegance in the entire bathroom and textiles and accessories are not enough for you, there is of course also furniture for your bathroom from Joop! Especially the vanity units are very popular and can be adapted to your ideas. They are also as elegant and minimalistic as the rest of the Joop! Living furniture collections for the living room, bedroom and more.
Joop! living washbasin from 1.800€
Joop! Living vanity unit from 1500€
Joop! Living towel rail from 200€
Joop! Living Laundry Basket from €200
Joop! Living Stores and Outlets?
Joop! Living is an independent brand, but nevertheless runs under the umbrella of the Joop! company, which primarily designs clothing. Therefore, there is unfortunately no explicit associated store, and therefore also no associated outlets. But then how does one get hold of the coveted products for the house, apartment and furnishings? The Joop! Living articles are either available online directly via the Joop! Living website, or partly also in Joop! stores, where besides clothing also a part of the homeware is sold. Furniture and interior design stores such as XXLutz or Schaffrath have also included parts of the Living collections in their repertoire. The search is worthwhile!
Furnishing with Joop! Living: Video
In this video you get a tour through an apartment completely furnished with Joop! Living furniture and accessories:
https://fivmagazine.com/wp-content/uploads/2020/12/joop-living-wohnung-haus-einrichtung-moebel-sofa-badezimmer-esszimmer-kissen-handtuch-gardine-bett-decke-teller-schale-gedeck-designer.jpg
800
1200
Lisa-Marie
/wp-content/uploads/2020/07/fiv-magazine-news-instagram-youtube-tiktok-influencer-fashion-interior-jewelry-real-estate-tips-help-logo.png
Lisa-Marie
2021-02-05 07:00:01
2021-02-05 07:00:01
Joop! Living: sideboards, tableware and elegant accessories for every room