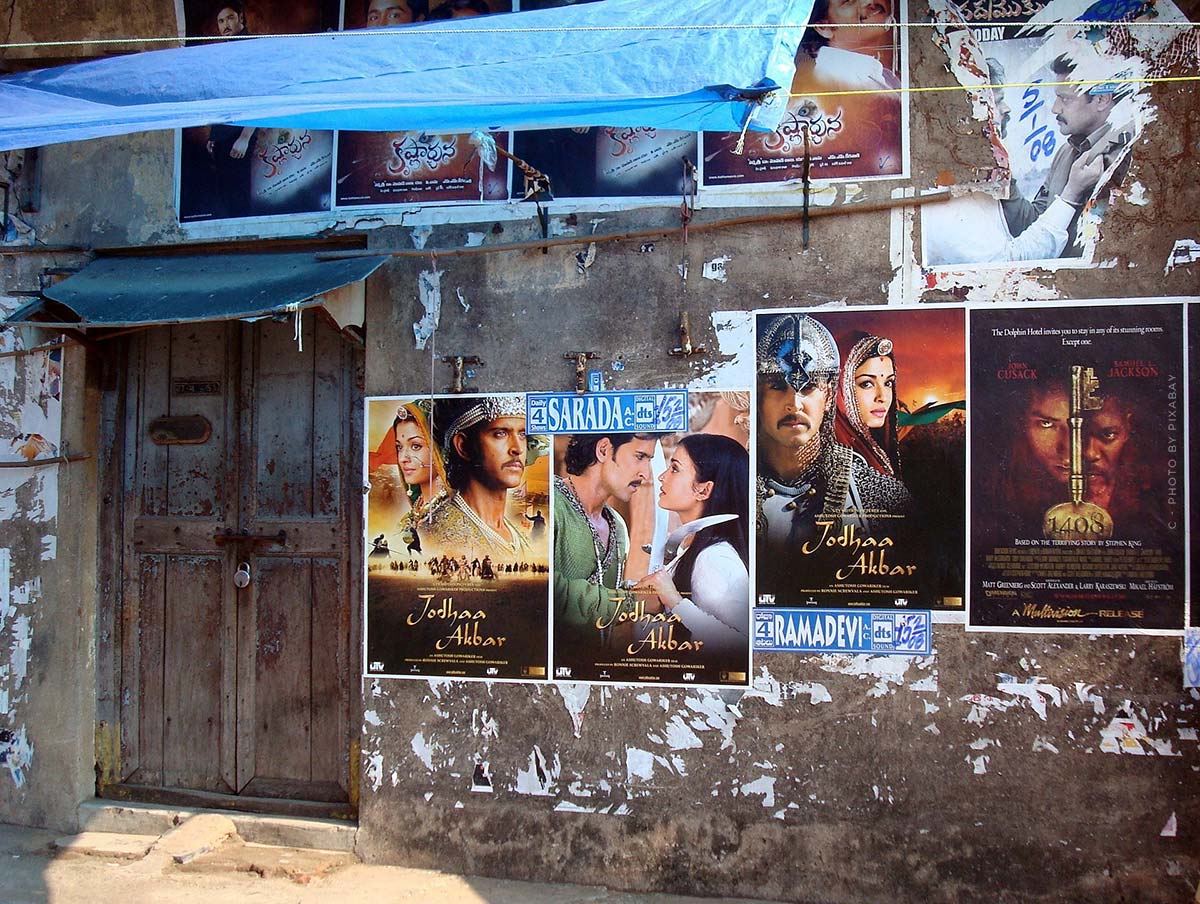 T-Series – YouTube, Bollywood and a touch of romance
T-series. The biggest YouTube channel ever – With more than 110 million subscribers, the Indian giant T-Series is considered the most popular YouTube channel of all time. Unlike most YouTube channels, not a single person is at work here. T-Series is a company that, through hard work and persistence, has managed to fight its way into YouTube heaven. Who or what T-Series is exactly and how the founder Gulsahn Kumar died shortly after his success, you can find out here.
T-Series: A legend of Bollywood
Contrary to what some would expect, the biggest YouTube channel of all time has nothing to do with online games, make-up or pranks á la Logan Paul. With a total of 138 million subscribers and lots of charm from distant Bollywood, T-Series leads the list of the most popular YouTube channels ever.
The YouTube channel of India's most successful music label quickly became a multi-channel network and now has 29 channels. The label's main channel mainly publishes music videos as well as movie trailers of Indian films. Thus, most of the videos are in Hindi, although sometimes English, Portuguese and Spanish translations are also available.
Since 2017, the YouTube channel T-Series also holds the title of the most respected channel of all time.
Quick Facts: Never before have there been so many subscribers
Name: T-Series
Active since: 13.03.2006
Subscribers: 138 million
Calls: 108 billion
With nearly a billion views, Guru Randhawa's indie pop song is the most respected and popular video on the channel:


FragranceTip.com by FIV
Story of a turbulent success: It all started with pirated copies
The largest Indian music record label and film production company was founded in 1983 by Gulshan Kumar in India. In the beginning T-Series was nothing more than a way for Kumar to sell pirated Bollywood songs. Eventually the company started to produce their own music and so came the big breakthrough in 1988 with the Bollywood blockbuster Qayamat Se Qayamat Tak. With 8 million albums sold, this became one of the most bought music albums of the 80s. Another success was not long in coming – the album Aashiqui from 2000, which now officially made T-Series the most successful music label in India. Since the murder of founder Gulsahn Kumar, the successful company has been managed by his younger brother Krishan Kumar.
1983: Foundation by Gulshan Kumar
1988: Big breakthrough with the Bollywood blockbuster Qayamat Se Qayamat Tak
2000: Officially the most successful label in India
Although it has been celebrated as India's most successful music label for decades, it did not become India's largest label until 2014, when it had a 35% share of the Indian music market.
Founder: Gulshan Kumar
Foundation: 11 July 1983
Headquarters: New Delhi, India
Ceo: Bhushan Kumar
Artists: Gulshan Kumar, Yo Yo Honey Singh, Dhvani Bhanushali
The most popular T-Series videos: Songs about heartache, success and love
Guru Randhawa – Lahore (Offical Music Video)
Varun, Alia, Tanshk, Neha, Monali, Ikka – Badrinath Ki Dulhania
Shabby – She Don't Know
https://fivmagazine.com/wp-content/uploads/2020/06/T-Series-Youtube-Kanal-Bollywood-Indien-Plattenlabel-Musik-Filme-Poster.jpg
904
1200
Laura
/wp-content/uploads/2023/08/fiv-magazine-logo-news-influencer-fashion-interior-travel-real-esates.svg
Laura
2020-07-08 07:46:30
2020-06-26 07:47:34
T-Series – YouTube, Bollywood and a touch of romance