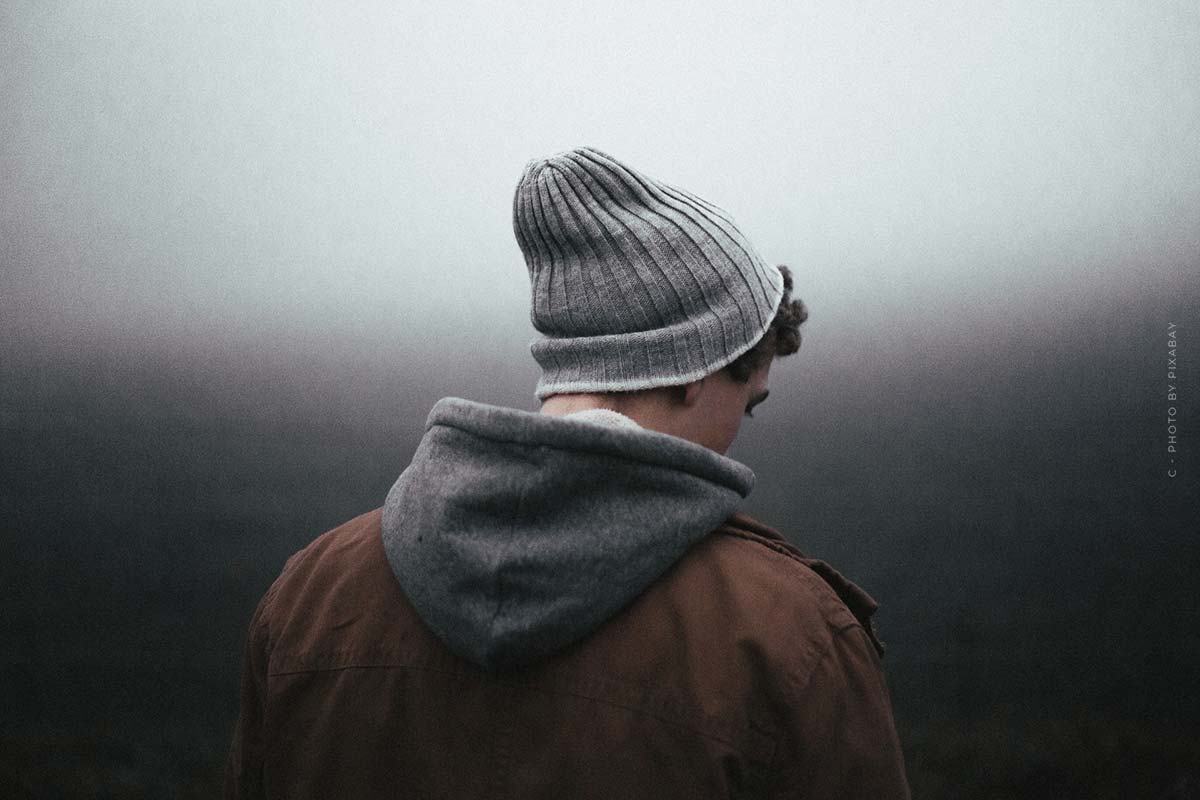 James Charles – YouTube, collaborations and the biggest controversies
James Charles. Most popular Beauty YouTuber of all time. At just 17 years old, he made history as the first male ambassador for CoverGirl. Just as crass as his meteoric rise to YouTube heaven is, just as crass is his career. Despite his young age it is full of glitter, glamour and a lot of scandals. We have summarized more details about the YouTube legend James Charles for you here.
James Charles – From sandbox to make-up table
Let's rewind a few years first. To be more precise, let's go back to the year 1999 – on May 23rd, James Charles Dickinson, born in Bethlehem, New York, saw the light of day.
At the tender age of only twelve, he came out as gay. To support his love for make-up, his father built him a glam room in the basement of the house. The official launch of his YouTube channel followed in 2015.


Germany - Spain - USA
He received worldwide attention when he spread the word on Twitter that he had a ring light with him during his prom so that the highlight on his face would look good in the photos. This was followed by his collaboration with Covergirl and his famous appearance on the US-American Ellen Show.
Since his high school graduation in 2017, the king of make-up has been concentrating full-time on his work as a YouTuber, make-up make-up artist and influencer. His net worth was estimated at 12 million US dollars in 2019. Charles has also won several awards for his channel, opened several stores in collaboration with Morphe, and made up Australian rapper Iggy Azaela for her music video for "Sally Walker". Just as long as the list of his successes is the list of his scandals.
1999: James Charles is born in New York City
2011: Public Outing
2015: Launch of his YouTube channel
2017: High school graduation and start of his professional YouTube career
We have summarized for you the three most blatant controversies about James Charles. Here you can find one of his most popular videos of the beauty icon:
Quick Facts: This is how many subscribers he has
Name: James Charles
Born: 23 May 1999
Active since: 02.12.2015
Subscribers: 18.8 million
Total hits: 2.16 billion
Net worth: $12 million dollars
The biggest controversies: Ebola jokes and betrayal of friendship
The Ebola Tweet
On 16 February 2017, James Charles pulled out his mobile phone on his way to South Africa to spread the following joke on Twitter:
"'I can't believe we're going to Africa today omg what if we get Ebola.' 'James we're fine we could've gotten it at chipotle last year'"
Criticism quickly came from Twitter users. The then 17-year-old YouTuber quickly apologized and deleted the tweet.
Discreditation of transsexual men
On April 12, 2019, Charles also spoke about his sexuality during a collab with Vlogger Jeff Witteck. They discussed the Kinsey scale, a measuring instrument used in sexology to determine an individual's sexual orientation. Charles said that he saw himself on a 5.5 – that is, in the middle. He gave the following reasons for this: "I mean… there have been girls in the past that I've considered very, very beautiful. There were also transsexuals in the past whom I was really, really keen on for a moment. His fans found his statement insulting as it discredited transsexual men as "real men". Again an apology from James Charles followed quickly.
The loss of one million subscribers…
How did James Charles a million subscriptions on his channel?
Long Story Short: On April 22, 2019, Charles published a recommendation for the Sugar Bear Hair product on Instagram. The background: The company had helped him with security problems during the California Coachella Festival. As the company's direct competitor to Sugar Bear Hair, beauty guru Tati Westbrook expressed her displeasure on YouTube and accused Charles of betraying her friendship: Instead of promoting Sugar Bear Hair's products, he should have promoted her company as a good friend of hers. She also accused him of disgusting sexual expressions at private events. The situation escalated quickly and YouTube stars like Nikkita Dragun and Jeffree Star joined in.
This led to another (probably unwanted) record for James Charles: After the publication of the first accusation video by Westbrook, he lost more than one million subscribers. And this only within one hour! There has never been anything like this in the history of YouTubes. When the Feud finally ended in Charles' favor, his subscriber numbers recovered and made him the most famous Beauty YouTuber of all time.
Check out the last video he posted regarding the scandal here. Random fact: It is also the video with the most clicks on his channel:
https://fivmagazine.com/wp-content/uploads/2020/06/James-Charles-Groesster-YouTube-Kanal-Schminke-Beauty-Skandale-Mann-Kopf-Hinten.jpg
800
1200
Laura
/wp-content/uploads/2023/08/fiv-magazine-logo-news-influencer-fashion-interior-travel-real-esates.svg
Laura
2020-06-29 07:05:21
2020-11-11 10:54:59
James Charles – YouTube, collaborations and the biggest controversies