Nic Kaufmann Interview: Fashion, Instagram, TikTok & Co.
Nic Kaufmann is one of the most successful TikTokers in Germany. With his casual and cool videos on all kinds of topics, he can reach over 3 million people every day, inspire and also make them laugh. He is also very well known on Instagram by now and his fans like to follow him there as well. He posts a lot about fashion and his friends, likes to show his outfits and also visited the Milan Fashion Week together with BOSS this year, where he was allowed to look at the latest collection in the Front Row – a highlight of his year and his career. In general he is very interested in fashion and feels comfortable in the fashion world. In this interview he gives us some insights into his life on TikTok and his personal style.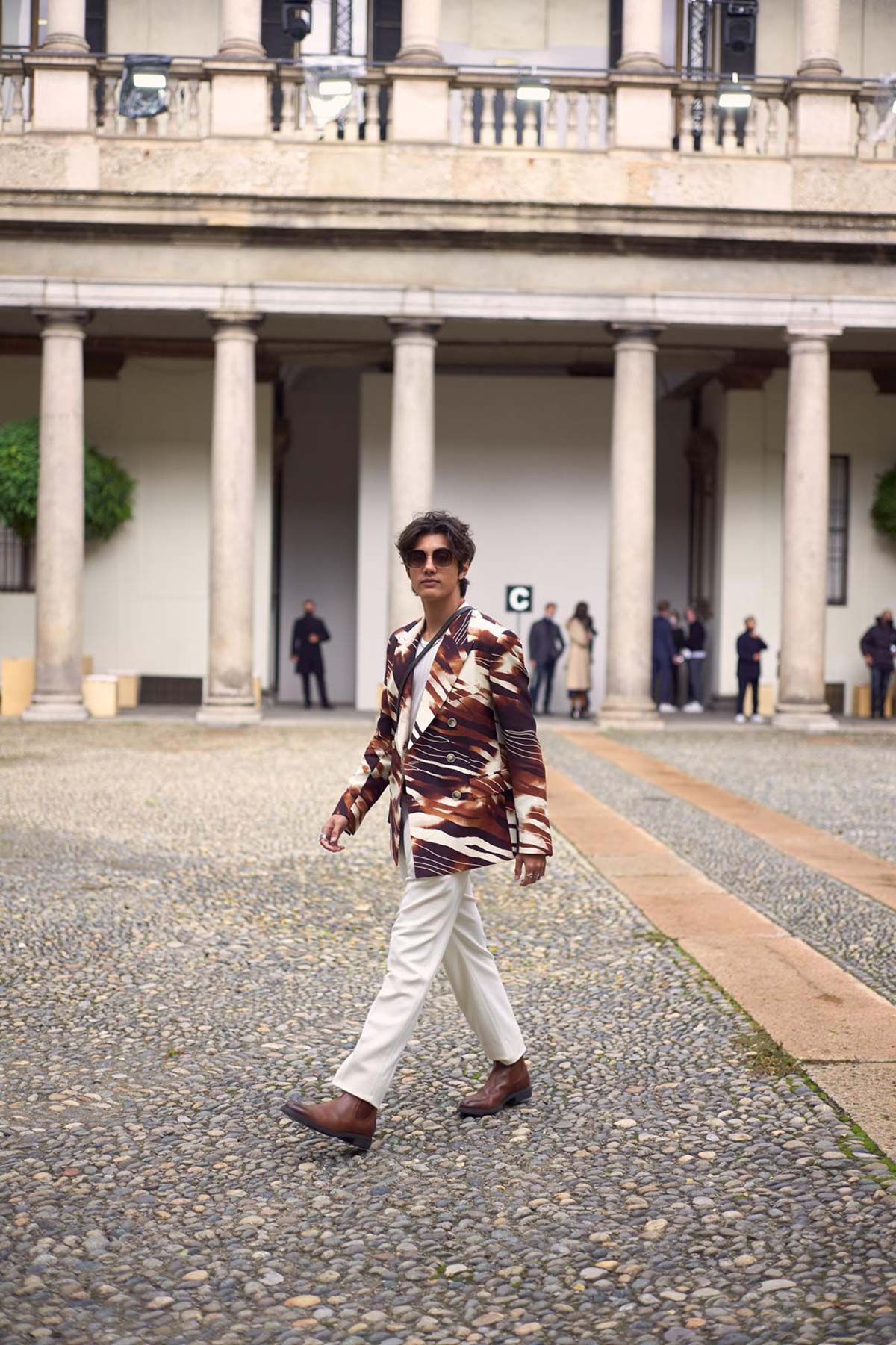 Social media inspiration: Wisdm & Harry Styles
FIV: It's easy to tell from your Instagram feed that you're into fashion and you also express yourself through different styles, what makes a good outfit for you?
Nic: What makes a good outfit for me is that the colours match, it's comfortable and above all that you feel good in it. You don't need brand-name clothes for that. I also buy a lot of second hand and then enhance my outfit with accessories. I also think it's cool when I can inspire people with my outfits, so everyone should be able to afford it.
FIV: You always like to occupy yourself with the things you particularly enjoy and thus come across many different impressions, who or what inspires you along the way in your style? And who is your biggest role model?


FragranceTip.com by FIV
Nic: I get most of my inspiration from my Explore page on Instagram. I always see a lot of men's fashion there. Otherwise I also get a lot of inspiration from Wisdm and Harry Styles.
Nic's tips for your perfect outfit
FIV: When you get ready in the morning and stand in front of your closet, what are the three fashion essentials you always find there and what makes them so special?
Nic: The first thing I never miss are rings. They make an outfit complete for me, without them the details are missing. I also always wear my watch. I got it from my father when I moved out of home, so I associate a lot with the watch. And perfume also makes a lot of difference to me and is simply part of an outfit.
FIV: On TikTok, trends are set every day by you and others. Are there any current or older trends (in fashion, on TikTok in general, etc) that you think were particularly cool or terrible?
Nic: Basically I think everyone can wear what they want, as long as you feel comfortable. I myself wear a lot of vintage and I would also call myself an e-boy and I think the trend is cool. If I had to name trends now that I find terrible, I would say "Wellensteyn" jackets. Also this "Deutschrap" style is not really mine, because I don't like it.
…not very individual.
FIV: The situation of being so successful on social media is very special and especially something unimaginable for most others your age, what do you like most about what you do?
Nic: What I like most is that it's still my biggest hobby, even though I do it every day. I like my life now so much better than my life before as a computer science student. I just feel very comfortable and in good hands in the fashion scene.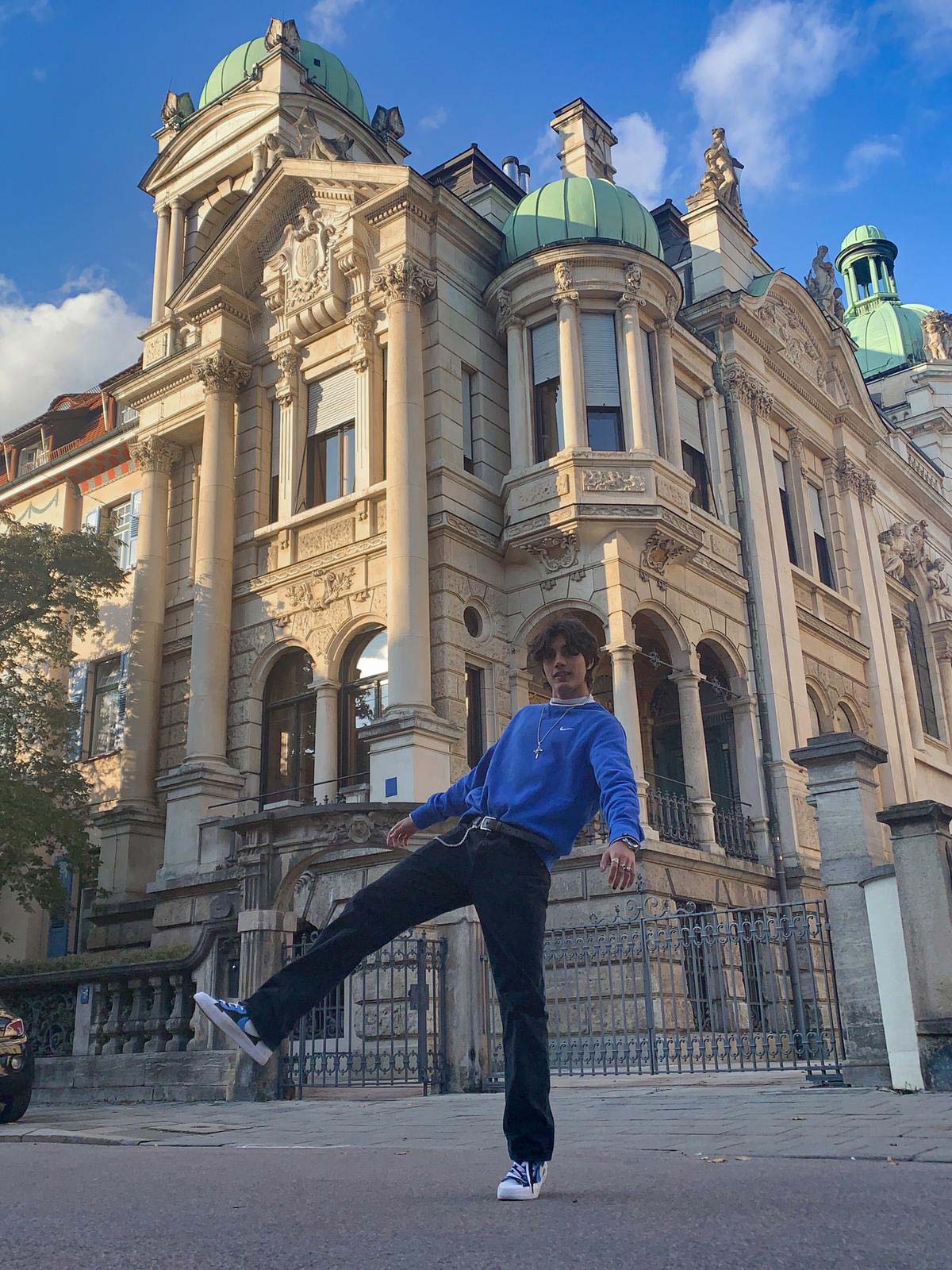 TikTok: More than just an app
FIV: You must experience a lot of crazy things with all the opportunities that come your way in your career. What moment in your career so far has left the biggest impression on you and why?
Nic: This is definitely the Milan Fashion Show I got to be at with BOSS this year. I've always wanted to go to a fashion show but never thought it was possible. Suddenly sitting in the front row with other influencers like Caro Daur and Leonie was an incredible feeling. For me it was and is very special.
FIV: It's clear that you experience many exciting things, but of course they don't always take place in the same city and sometimes not even in the same country. Are you on the road a lot thanks to TikTok, if so how do you deal with having a constantly changing environment?
Nic: Due to the Corona Pandemic I don't get to travel much anymore, of course. But I love to travel, to get to know new people and cultures. I am a very open person and being on the road is just fun. I'm also looking forward to when that will be possible again.
Nic's Personality, Follower DM's & Co.
FIV: On the Internet, of course, you only ever see what you reveal about yourself. Most of the time it's only the particularly positive things that make a person, but what is your worst quality?
Nic: I'm already on my mobile phone a lot, which is of course also work-related, but I still want to change that. I know that it's unhealthy, but it's just a lot of fun to be in contact with my community.
FIV: When you are really down because something went wrong in your everyday life or you had a fight with someone, what cheers you up?
Nic: In fact, the DM's from my followers or posts from fanpages always cheer me up too. Generally the support of my community. No matter how bad my day goes, they always manage to cheer me up again.
FIV: Finally, one last question, of course everyone has wishes and dreams in life, what do you wish for your future?
Nic: I wish to be able to travel again and thereby get to know new people and cultures. Therefore, it is even more important that we all deal responsibly with the current situation and stick to the measures so that things get back to the way they were as soon as possible.
Nic Socials
You can find more from Nic here:
https://fivmagazine.com/wp-content/uploads/2020/11/nic-kaufmann-junge-tiktok-interview-app-instagram-youtube-social-media.jpg
822
1200
Lisa-Marie
/wp-content/uploads/2023/08/fiv-magazine-logo-news-influencer-fashion-interior-travel-real-esates.svg
Lisa-Marie
2020-11-27 17:00:55
2021-07-17 17:40:55
Nic Kaufmann Interview: Fashion, Instagram, TikTok & Co.