Child model agency: Recommendations! Find reputable model agency for children – list
Kindermodelagentur – Become a model as a child? That's possible! What you need is a good agency with which other children and parents have had good experiences. In this list you will find good child model agencies for your start in the model life! For child models, choosing the perfect agency is very important. There are reputable agencies all over Germany, no matter if Berlin, Hamburg, Munich as well as Cologne and Dusseldorf. After the great model agency ranking, here are the best recommendations for up-and-coming models in Germany. For kids and up-and-coming models, as a simple guide for orientation in the fashion and advertising industry. More recommendations will follow soon!
In the selection of agencies for kids, it is especially important to me to make sure that:
The website is actively maintained and looks appealing
(just as customers would see a page)
The blog is filled with new jobs and shoots
Social media channels (especially Facebook, Instagram) are used
(this also helps the promotion of child models).
The perfect model agency for kids! My recommendations
Serious child model agencies organize castings and appointments for jobs so that everything goes according to the law. Children are allowed to work only under certain conditions.
For example, you need a certificate from the public health officer to be allowed to do jobs. The requirements for jobs also differ. While adult models usually work 8 hours, boys and girls are (currently) allowed a maximum of 3 hours. Babies are only allowed on set for a maximum of 30 minutes. Extremely important is also a close communication of the agency with you as mom and dad.
Close communication with mum and / or dad, or the legal guardians
Special requirements for the work of Kids & Babies
So that you have a good overview of the child model agencies, you find here our list with respectable model agencies, for all cities from Duesseldorf to Hamburg and Berlin.
New Issue!
#26 with San Diego Pooth
- Newcomer now in Tampa / USA
Good luck with becoming a model!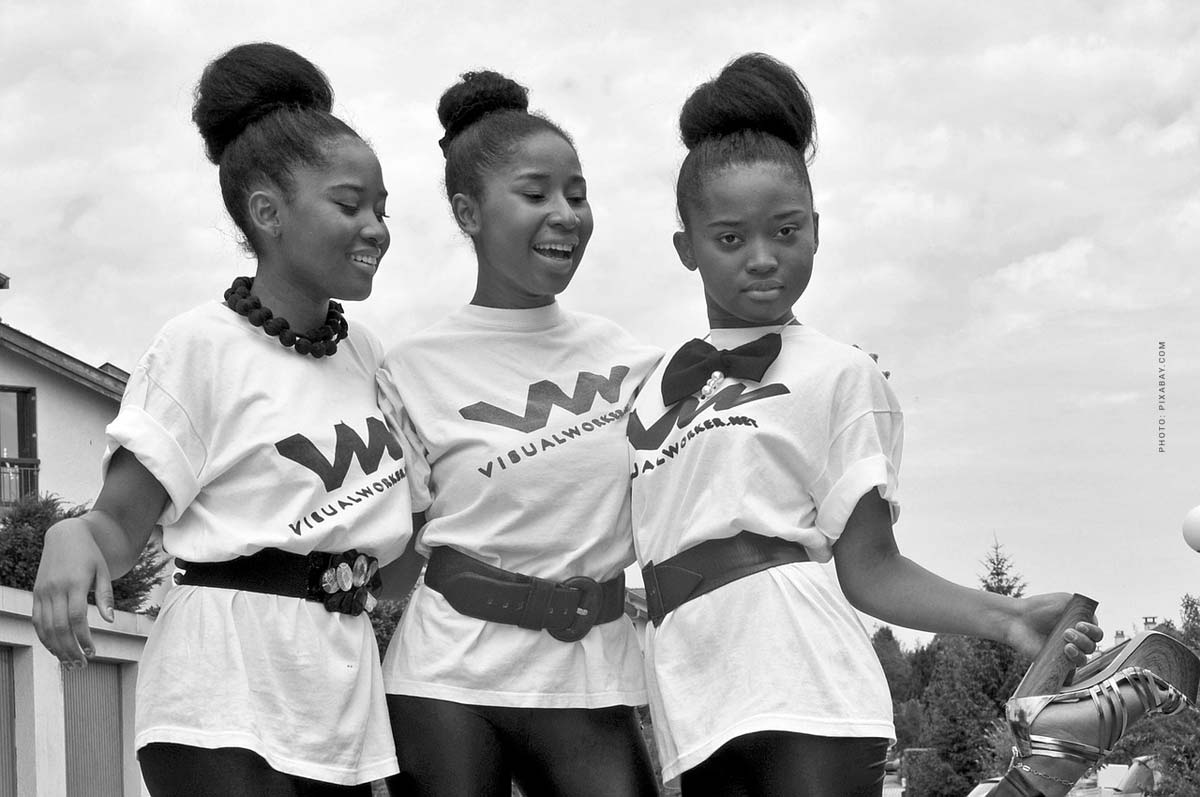 Keolas Kids Models
The friendly children's model agency is based in Düsseldorf. After 16 years as a model, owner Ellen Dörflinger knows exactly how to make the little talents big. The agency attaches importance to a mediation, which is approved by the district government of Düsseldorf, according to the guidelines of the Children and Youth Protection Act. On the agency page you get directly a small insight into the work of Keolas Kids Models. Here you can find new catalogue, newspaper and poster ads but also new TV spots of the lively agency. But also on Instagram and Facebook you can quickly see that an application to Keolas Kids Models is worthwhile!
Jürgensplatz 56 in 40219 Düsseldorf
Sunday Kids
Effort is made here! An informative website with all the data about clients, the agency and owner Nadine Oussayfi. "Working with children is my passion", she says herself. The model agency has been active since 2002! This is also noticeable in dealing with jobs and decisions: "We are happy with the kids about every great production and can sympathize just as much when things didn't work out."
Tarpen 40 House 2 in 22419 Hamburg
Light Child
Modern, chic and full of exciting jobs for child models. The lively agency with the beautiful name "Lichtkind" is based in Berlin and is certainly one of the most exciting candidates when it comes to the placement of child models. Founder and owner of Lichtkind is photo designer Christina Oette. Lichtkind was founded in 2010.
Gerichtsstraße 12-13, 13347 Berlin
Prodigies
The agency Wunderkinder has been working successfully as a model agency for children for five years. Whether child model, acting or cooperation with television productions, in the Wuppertal agency kids are in good hands.
Döppersberg 19 in 42103 Wuppertal
Cool Kids
The children's model agency Cool Kids was the first children's agency in Berlin in 1996! Owner Cindy Jeme-Girod has been in the market for a long time! After many years (already more than twenty) the agency mediates young models for all areas, from castings for fashion and advertising, to film, cinema, TV, music videos, and much more. For Berlin models and parents, the agency offers a good springboard into the modeling career!
Sägebockweg 90 in 13125 Berlin
+
More to come soon!
Have fun with your first job and photo shoot!
Modeling over 15 years: Model agencies (external)
Outgrown? From the age of 15 you can also apply in the big model agencies, in every major German city, whether Berlin, Munich, Cologne and Dusseldorf or Hamburg. Check out the ranking here > Model agencies ( external).
https://fivmagazine.com/wp-content/uploads/2021/02/modelagentur-kinder-kindermodel-kindermodelagentur-kids-erfahrung-empfehlung-kleiner-junge-fotostudio-bunte-wand-lachen-werbung-foto-shooting.jpg
801
1200
F_kinski
/wp-content/uploads/2020/07/fiv-magazine-news-instagram-youtube-tiktok-influencer-fashion-interior-jewelry-real-estate-tips-help-logo.png
F_kinski
2020-11-27 12:35:04
2021-07-17 17:41:00
Child model agency: Recommendations! Find reputable model agency for children – list