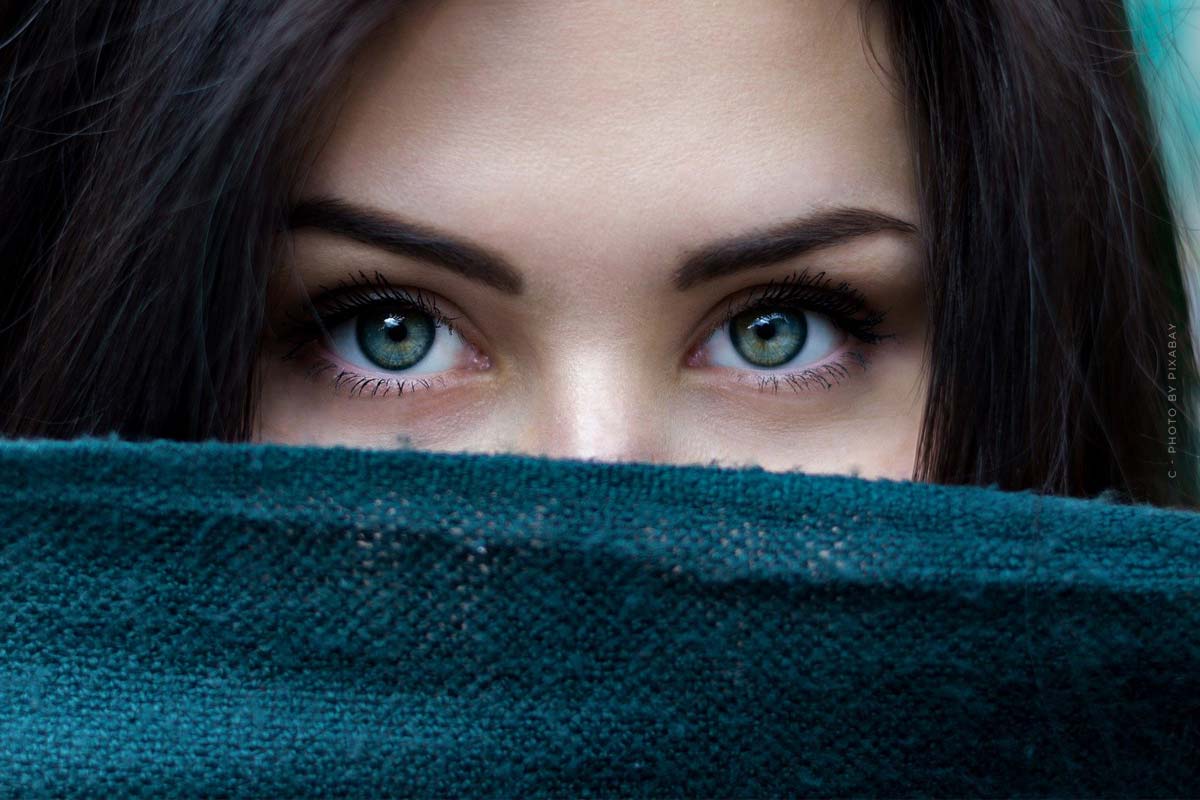 Tips for a perfect eyelash: Nourishing mascaras, strengthening vitamin E & eyelash serums
Our eyes are the mirror to the soul. To set them perfectly in scene, a thick and long eyelash line is the dream of many women and men. But not everyone is blessed with their "dream eyelashes". Various influences such as age, life circumstances and care have an impact on the growth and appearance of the eyelashes. Tools can also help to fulfill the dream of a beautiful eyelash.
The best basic tips for full and beautiful eyelashes
Many stars and starlets are famous not only for their talent, but for their good looks. In this regard, a thick and voluminous lash, such as the one Marvyn Macnificent has, receives a high priority. Although you can do a little trickery to make your lashes appear as long as possible, nothing replaces a good base. Although thin and brittle eyelashes can be mascaraed or even pasted over with artificial eyelashes – this solution is, but by no means more beautiful than a natural and healthy lash line. To ensure that the eyelashes grow thick and do not break off prematurely, there are some important tips. For example, it has a negative effect on the quality of the eyelashes if you cover the fine hairs with makeup and thus weigh them down. If you forget to remove makeup in the evening, the lashes can dry out and fall out. There is not much that can be done naturally to prevent the eyelashes from thinning out with age. However, eyelash serums can be used against eyelash growth disorders.
Nourishing mascaras and soothing eye massages
In order for the eyelashes to look vital and healthy even at a young age, proper care is the be-all and end-all. Moisturizing eye creams not only prevent signs of aging – they also care for the eyelashes. The care effect does not stop with mascara. Many manufacturers offer eye makeup with nourishing and sometimes growth-promoting ingredients. Hydrating products, which make the lashes supple and prevent them from breaking, are primarily recommended. Those who want to do something good for themselves and their eyelashes can try soothing eye massages. Light circular movements on the eyelids are suitable for this. These not only relax, but can also stimulate eyelash growth and make the delicate hairs more resistant.
Longer eyelashes thanks to vitamin E
Likewise, there are a number of home remedies that can optimize your own eyelash growth. First of all, one should decide on an approach: Do you want to support your eyelashes from the inside or from the outside? The former means paying attention to a healthy and balanced diet. This promotes the health of the entire organism. Mainly foods with a lot of vitamin E can ensure that the eyelashes grow faster and stronger. Appropriate examples are:
Hazelnuts and almonds,
Spinach,
Kale,
Avocados and
Blueberries
If you want to strengthen the eyelashes externally, you can provide them with certain nutrients. Eye masks made of green tea, aloe vera or olive oil moisturize the eyelashes and stimulate their growth. The application should be done overnight. However, you need to be patient for success. Weeks or even months can pass before the first results show.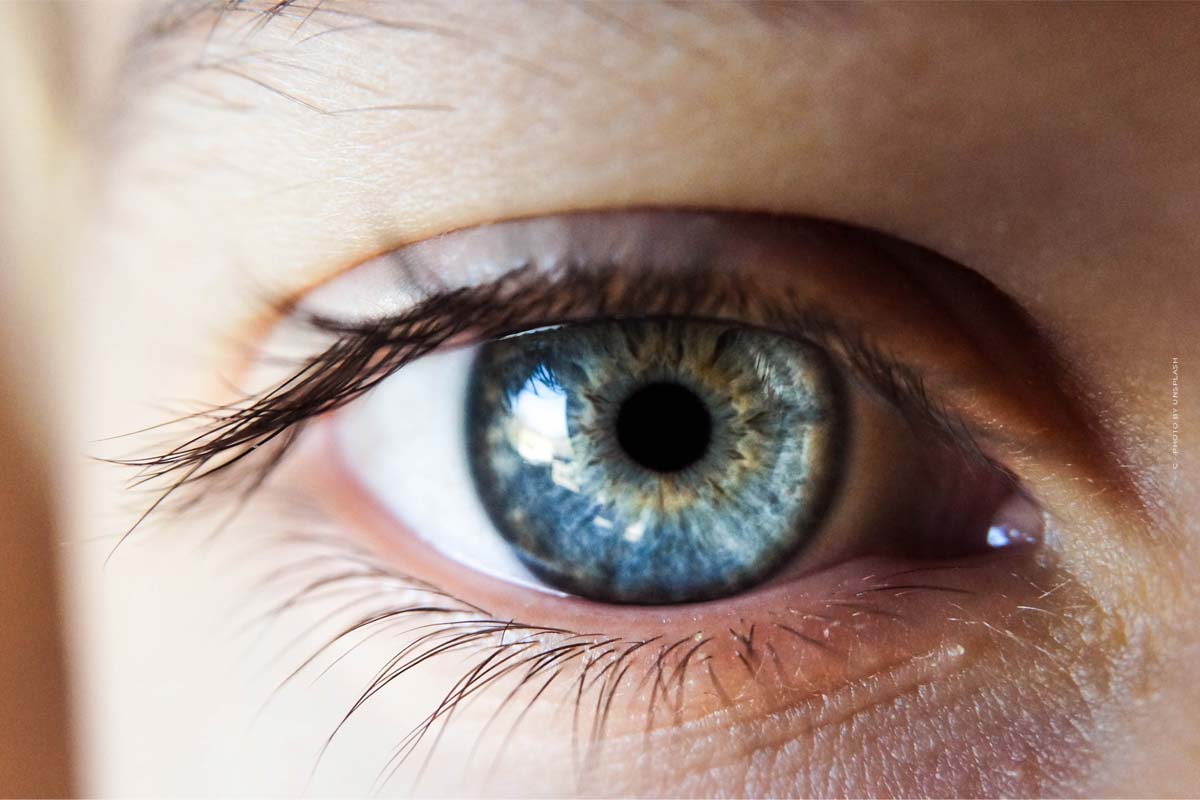 Can eyelash serums beautify the look of the eyes?
If you want to improve your eyelash structure in the long term and have no luck with home remedies, you can reach for the multi-active eyelash serum with the FX5 Power formula. The lash line not only becomes softer and longer – it gets more vitality.
Ingenious active ingredients nourish and strengthen: Penthasymin, provitamin B5 & sweet almond oil
Nourishing and moisturizing active ingredients, as well as Penthasymin with active peptides ensure the vitality of the delicate eye hairs. Thanks to the care, they can recharge their batteries and draw attention to the eye area with dense growth. The healthy structure of the eyelashes is ensured by the provitamin B5 contained in the serum, which penetrates deeply into the eyelash fibers with every application. If you bring patience and use the eyelash serum regularly, the eyelashes will become visibly shinier and more voluminous in the long run. The contained sweet almond oil provides suppleness, flexibility and a high resistance. This nourishes the hairs from root to tip.
Penthasymin with active peptides for liveliness of the delicate eye hairs.
Provitamin B5 for a healthy structure
Sweet almond oil for suppleness, flexibility and a high level of resistance
Oceanic's Power Form Eyelash Serum is specially formulated for improved eyelash growth. Consequently, the substances it contains ensure that the final result is visible and effective as quickly as possible. In about three weeks, the eyelashes already look significantly thicker and longer. Manufactured in Poland, the cosmetics meet European standards. Together with the prompt effect, this ensures that many women discovered Long4Lashes as their personal miracle cure.
How does the effect come about through Long4Lashes?
In order for the eyelash serum to do its job, it needs the various ingredients. Home remedies such as oils or aloe vera treatments moisturize the eyelashes and have a caring and nourishing effect. Long4Lashes also goes hand in hand with this positive effect. But it doesn't stop there – because at the same time, cosmetics contain substances that stimulate eyelash growth. This is an active peptide complex. This can strengthen the eyelash structure and thus prevents the fine hairs from breaking off or falling out. Thanks to this ingredient, they can grow back full and long, making the lash line thicker.
The eyelashes are moisturized, eyelash growth is stimulated & the structure of the eyelashes is strengthened.
At the same time, manufacturers rely on hyaluronic acid. This takes on the task of smoothing the eyelashes and moisturizing them. This prevents them from drying out and thus breaking off again. A similar effect comes from provitamin B5. This is a substance that is considered a true moisture booster and is often used in cosmetics. To facilitate the styling of the eyelashes, Long4Lashes also contains nourishing oils such as rice bran oil and sweet almond oil. Both increase the flexibility of the hairs. Those who use the eyelash serum regularly will benefit from the full effect after four months at the latest. It makes sense to treat the eyelashes in this way two to three times a week.
Make up eyelashes: tips for mascara, bending & gluing on
In addition to the proper care of the eyelashes with serum & Co. you want to put your magnificent lash line now of course also properly in scene. In addition to eye shadow, concealer and eyeliner, the classic must not be missing: The mascara. But how do you actually apply the right mascara to your eyelashes? What are the benefits of an eyelash curler and how do you avoid unsightly sticking? We'll show you how it's done here.
Ten beauty hacks for beautiful lashes: dotted eyeliner, heated eyelash curler & Co.
In addition to mascara, there are many other helpful beauty tools, such as eyelash curlers, powder and eyeliner. How to use them correctly for a sweeping lash, you can see here in the video.
Apply mascara correctly for long and natural lashes
Applying mascara looks easy, but it should be practiced. Here, too, it depends on the technique. You should therefore take a close look at the different types of mascara. Here, not only the formulas and compositions of the ingredients differ, but also the mascara brushes. Once you have found your perfect mascara, you can start applying it. Here's how you can do it without sticking and without fly legs.
Glue false eyelashes: Simple instructions for beginners
For a particularly expressive make-up, it is sometimes advisable to glue on false eyelashes. You can buy these individually or as a complete set of eyelashes. Gluing them on is a challenge for many at first, but with a little practice and the right instructions, you can do it in no time.
https://fivmagazine.com/wp-content/uploads/2020/11/tipps-wimpernschlag-mascara-wimperntusche-vitamine-wimpernserum-pflegen-richtig-tuschen-biegen-schminktipps-augen-schminken-frau-lidschatten.jpg
800
1200
Laura
/wp-content/uploads/2020/07/fiv-magazine-news-instagram-youtube-tiktok-influencer-fashion-interior-jewelry-real-estate-tips-help-logo.png
Laura
2020-12-16 12:42:22
2020-12-16 14:04:14
Tips for a perfect eyelash: Nourishing mascaras, strengthening vitamin E & eyelash serums