Face care routine: morning and evening routine for well-groomed skin
Facial care routine – The most important thing for clear, radiant skin is to use the right facial care, tailored to your skin type. In order for your makeup to sit perfectly on your skin, your skin needs to be well cared for. In this article you will learn what an evening and morning routine should look like, because your skin has different needs in the morning than in the evening. The morning routine prepares the skin for makeup application and the evening routine focuses on rich skin care. In this article you will find tips on which products you should use for your morning and evening routine and what you need to pay special attention to when caring for your face.
Facial care routine with Hailey Bieber
As a supermodel, Hailey Bieber is of course an absolute expert in the field of skin care, because her skin always has to look top for shoots. In your morning routine, be sure to cleanse your face thoroughly to prepare your skin optimally. Be sure to use beauty tools and eye pads to reduce dark circles so you look more awake. Don't forget to apply a sunscreen as the last step to protect your face from aging caused by UV rays.
1 Step: Apply a face mask 0:00 – 0:51
2 Step: Use nourishing eye pads 0:52 – 1:12
3 Step: Beauty Tool to massage the eyes 1:13 – 2:37
4 Step: Wash off mask 2:38 – 3:34
5 Step: Apply serum 3:35 – 4:05
6 Step: Use moisturizing face cream 4:06 – 4:34
7 Step: Work a facial oil into your skin 4:35 – 5:03
8 Step: Massage your face with massage brush 5:04 – 6:06
9 Step: Be sure to apply sunscreen 6:07 – 7:31
Evening routine with dermatologist Dr. Shereene Idriss
In your evening routine, it's important to make sure you cleanse your face thoroughly because dirt has accumulated on your face throughout the day. It is also super important that you remove your makeup without leaving any residue, so that your pores are not clogged and impurities form. In addition, you should pamper your skin extensively with different serums and creams in the evening, because they can work into your skin overnight. Dermatologist Dr. Sherene Idriss recommends which steps an ideal evening routine should have and which products are the best.
Remove make-up: Apply a little Bioderma micellar water to a cotton pad.
Wash your face with Vanicream facial cleanser
Peeling: L'ORÉAL Revitalift 10% Glycolic Serum or Biologique Recherche Lotion P50
Use as a toner rose water
Use as eye cream Vaseline
Use rich serums
As a final step, you should apply a moisturizing emulsion from Clé de Peau Beauté
You can find more care tips here
Hair care routine
Is your hair brittle, dull and breaking quickly? Then you're probably not using the right products for your individual hair type. Curly and wavy hair has very different needs than straight hair, so it's super important to use the right products. In this article you will get important tips on how to choose the right care for your hair type and what an ideal hair routine for your hair type should look like.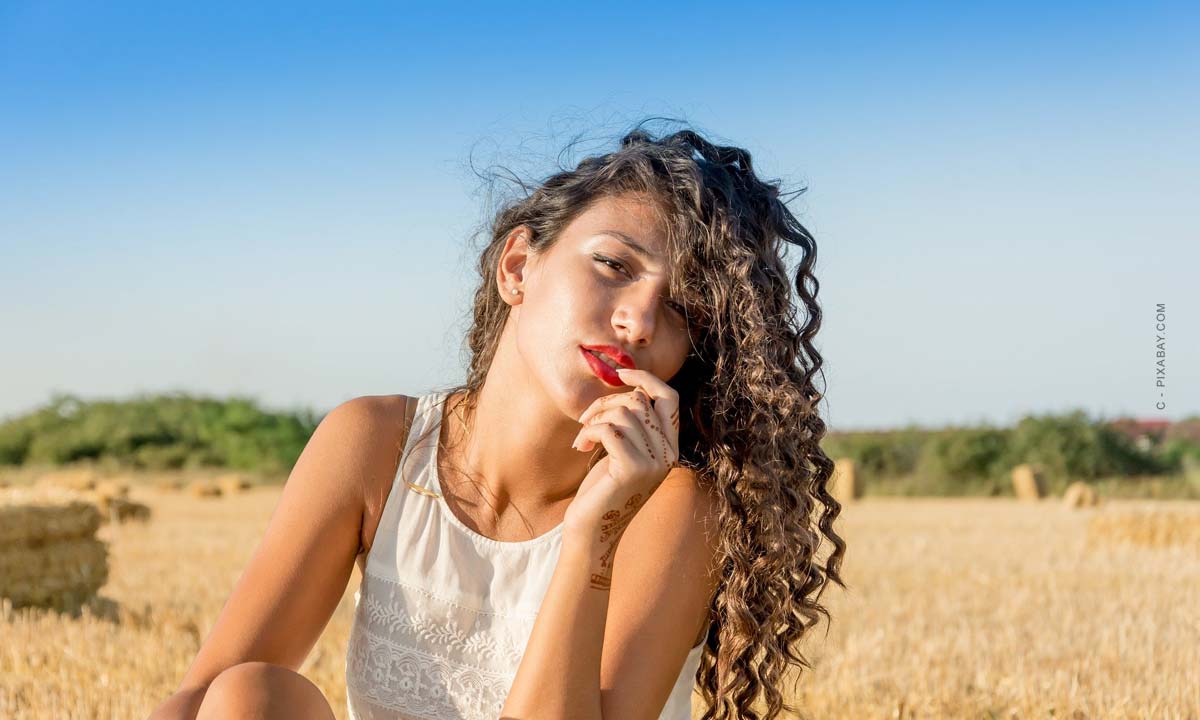 Hair care tips
You dream of beautiful, long and healthy hair? You already use the right care in your hair care routine and are looking for more tips to care for your hair? In this article you will find valuable tips on how to avoid hair damage and what else you can do for healthy hair.

https://fivmagazine.com/wp-content/uploads/2019/01/gesichtspflege-creme-serum-toner-gesichtswasser-hauttyp-test-tipps-model-gesicht-hand.jpg
800
1200
Caren
/wp-content/uploads/2020/07/fiv-magazine-news-instagram-youtube-tiktok-influencer-fashion-interior-jewelry-real-estate-tips-help-logo.png
Caren
2021-10-21 16:00:06
2022-02-26 17:49:46
Face care routine: morning and evening routine for well-groomed skin