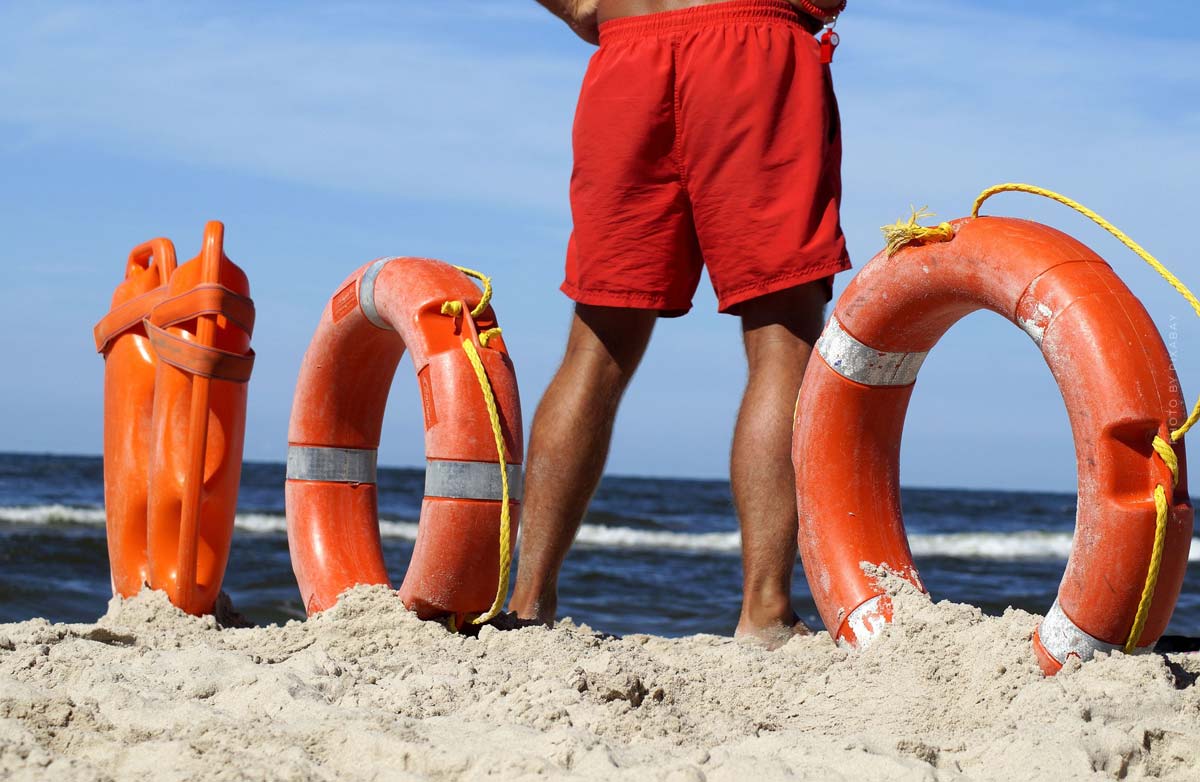 David Hasselhoff: Baywatch, Knight Rider – Actor, Musician & Family Man
David Hasselhoff – "The Hoff" as he is affectionately known among German fans is not only the original Knight Rider, not only a lifeguard alongside Pamela Anderson, but also a family man and reality TV star. While his American community celebrates the German-American for his cult roles in "Knight Rider" or "Baywatch", David can look back on a career as a musician in Germany. With the success of "Looking for freedom" and his legendary appearance at the Berlin Wall, he still secures appearances on German talk shows. We show you the beginnings of the cult actor, his family life, his daughter Hayley Hasselhoff and the greatest highs and lows of his life.
David Hasselhoff & Pamela Anderson in Baywatch
Baywatch made the now … Year-old family man David Hasselhoff to one of the most popular and famous actors in the world. Who would have thought, however, that the hit series was labeled a flop after just one season and canceled a short time later? In fact, it is thanks to David Hasselhoff himself that filming resumed and names like Pamela Anderson and himself gained fame all over the wide world. As a new producer, he paved the way to Hollywood for himself and his colleagues. To this day, Baywatch is the most successful series in the world.
FIV Feature X CM Models
As "Knight Rider" on the fast track in Hollywood
Already in the 70s, the young David tried with a role in "The young and the relentless" in the acting. 1982 finally succeeded in the international breakthrough with the series "Knight Rider". At the end of the 80s, every teenager had at least one poster of the actor hanging in his room.
Knight Rider and Baywatch, however, were to remain Hasselhoff's only success stories for a long time. After it has become quiet around the actor, he showed up only occasionally in guest roles in films, such as "Dodgeball" with Ben Stiller or the "Spongebob" movie.
Looking for freedom: music career
Hasselhoff seemed to be the talk of the town in the 80s and exploited his status to get a leg up in the music business. With his single "Looking for freedom" he conquered the German, Austrian and Swiss charts in no time. The hit stayed at number one for a whole eight weeks. Compared to Europe, however, he did not manage to convince his own countrymen, the Americans of his singing talent. In 1994 he planned a live TV concert, but it flopped.
Hasselhoff Family: Pamela, Hayley, Taylor
Until 1989, the German-American was married to actress Chatherine Hickland, before he married his wife of many years and fellow actress Pamela Bach. The relationship produced two daughters, Taylor-Ann and Haylay-Amber. Pamela was also a dedicated actress and eventually made it alongside David in the TV series Baywatch for a supporting role. But that wasn't enough: in 2006, terrible rumors overshadowed the actor and singer's career. His wife Pamela Bach accused him of beating her several times. This was followed by a messy divorce.
The Hoff has German roots!
The German-American Hasselhoff's paternal roots lie in the tranquil town of Völkersen near Bremen. His other maternal ancestors came mainly from England. David publicly acknowledges his international roots and is proud of them. He is particularly well represented in the German TV and music business and regularly travels to Germany.
Daughter Hayley: Plussize Model on Playboy
David Hasselhoff's daughter Hayley is the first curvy model to appear on the cover of Playboy! The 28 year old has recently been presenting herself sexy and lightly dressed on the European Playboy. The actor's youngest daughter is a sought-after plus-size model and also appears in TV shows and reality TV formats alongside her famous father.
A life in the fast lane – Docu
David Hasselhoff has not only published his own book about himself and his life, but has also commissioned an entire film crew to make a documentary called "A Life in the Fast Lane." The Trailer
Alcohol, drugs, violence: A video goes around the world
Unfortunately, the music video for "Looking for freedom" is not David Hasselhoff's most successful video. In 2007, a video of the celebrity went around the world, in which you can see him drunk, with a cheeseburger in hand, hanging topless over the bathtub. Filmed and posted online, the Skadal video was filmed by his own daughter Taylor-Ann, of all people. After it got into the wrong hands it was published without her knowledge. Hasselhoff was in the headlines again and again because of alcohol-related escapades.
Hasselhoff interview
David Hasselhoff can often be seen on German television. Due to his friendly and open nature and his German roots, he is a welcome guest in talk shows, game shows or reality TV formats.
Fun Facts about David Hasselhoff
In 2010, a crustacean was named after David Hasselhoff. The researchers thought the "Hoff-Crap" would remind them of the actor's persistent chest.
Hasselhoff gained cult status in Germany through a legendary appearance at the Berlin Wall in 1989.
1990s, Hasselhoff was the star most often seen on the cover of the youth magazine Bravo
https://fivmagazine.com/wp-content/uploads/2021/05/david-hasselhoff-baywatch-lifeguard-schauspieler-strand-orange-blau-rettungsreifen.jpg
782
1200
Lisa-Marie
/wp-content/uploads/2022/08/fiv-magazine-news-fashion-interior-real-estates-2022-logo-black.png
Lisa-Marie
2021-05-12 16:33:06
2021-05-12 18:49:20
David Hasselhoff: Baywatch, Knight Rider – Actor, Musician & Family Man