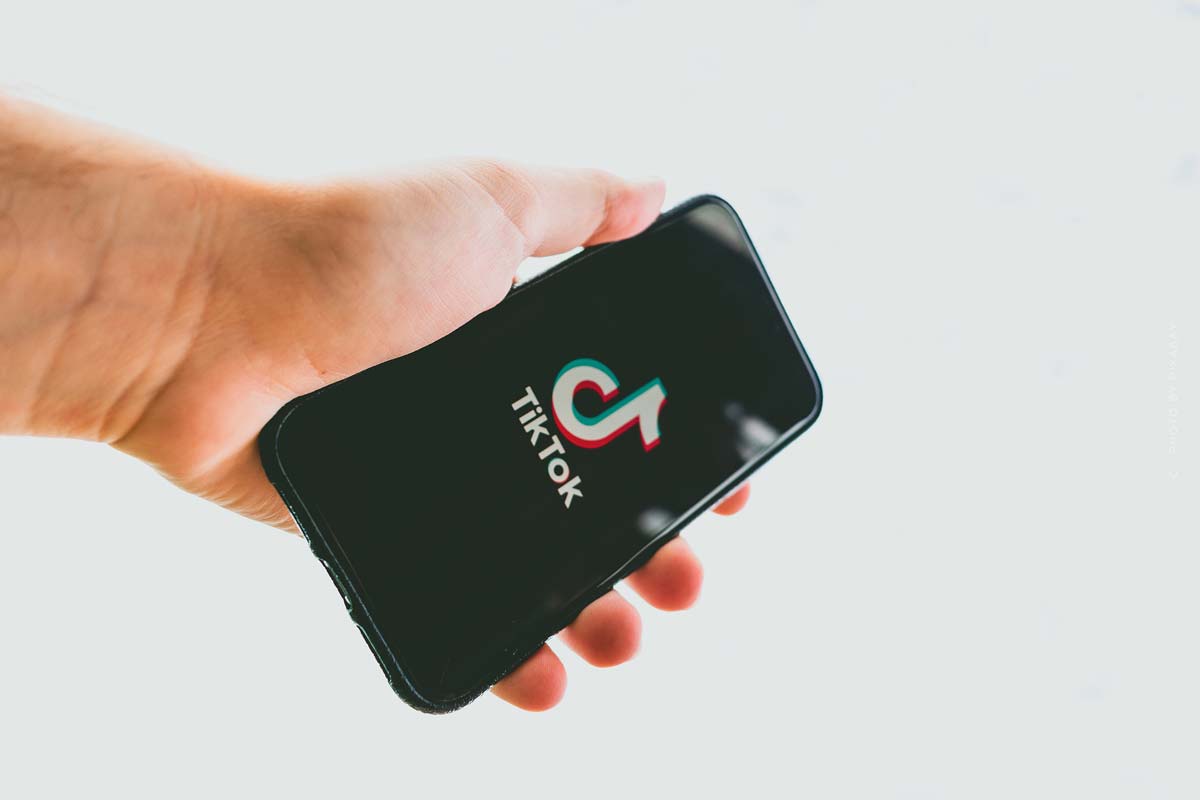 TikTok: Stars, advertising and followers – history of the app
TikTok – this app is more popular than ever and could outdo well-known social media giants like Instagram, Snapchat and Facebook. Charlie D'Amelio, Khabane Lame, Bella Poarch or Falco Punch, the app has spawned entire influencer generations. Many stars like Will Smith, Kylie Jenner and Dwayne "The Rock" Johnson have also discovered the platform for themselves. Here you can find out what's behind the phenomenon from East Asia, how it came to success, who uses it and how you too can use the unique algorithm for your success.
At a glance: History of TikTok
For those of you who heard about TikTok for the first time today: TikTok is an app that has been around since 2014. Until 2018, the app was still called Musical.ly, so maybe you've heard of it. Now, billions of people use the app. The goal of the app is to build a community of followers by producing short videos, similar to any other social media app. There are dedicated features in the app for producing these videos. TikTok regulates who sees the videos, when and where, via an impressive algorithm, and that influence now goes so far as to trigger entire trends. You can find a collection of TikTok trends here.
Find the app in your app store and the online version here:
Presumably, TikTok is one of the most valuable startups in the world. Reuters announced that the Chinese app's 2020 revenue is estimated at $1 billion. This is the purchase price for which the parent company Bytedance once acquired one of the apps from which TikTok started.
Start Musical.ly: videos & likes
Initially, the short video app was known as Musical.ly. Musical.ly was actually intended as an app for educational and explainer videos, but co-founder Alex Zhu declared it a bust even before it was released. According to him, this would never have become successful. So the idea was reworked and developed into a social app with the function to create your own videos, share them and also rate them via a like system.
A registered user can submit one Like per video and thus helps videos to achieve more reach. More likes also promise more success with other users, which is why these videos are displayed preferentially. Likes are the absolute currency on TikTok. What makes the app smart: They count all views together and thus even small users immediately receive thousands, tens of thousands of views. This, of course, makes you feel accepted and "successful" quickly.
Actual reason for TikTok: Learning videos
Likes are TikTok's currency and very important
Recipe for success: interactive singing
Another part of Musical.ly's success these days is that they incorporated their logo into their videos early on so that it couldn't be cut off on other platforms, like Instagram. So if you share your video on Instagram, all your followers there can see the brand name of, back then, Musical.ly. Maybe some are interested and download the app as well. So this mechanism caused the brand name to spread far and wide, and an explosion of downloads.
Shortly thereafter, the app became number one in the iTunes App Store. The app's popularity was met with updates to the social network's interaction section. Comment and Q&A functions for asking questions were introduced and Duet functions for comments and videos from other creators were expanded.
Duets describe in the sense of the simplified process of re-cutting the video and also insert your own clips without having to download the original video. The creator is even linked and it can help build your community. For more help building your community, you can check out an example of a TikTok marketing agency here.
Success: Logos visible in the videos
Musical.ly becomes number one in the app store
New features: Q&A, comments and duets
Interactions build your community
The clincher: music industry convinced
The platform became better known through Lipsync videos, in which the lips are moved in sync with the lyrics of the music. In addition, the various effects and filters for video editing also enjoy great popularity. With the focus on music, the viral TikTok dances also became popular.
For this, the company has made several deals with bigger labels in the music industry, especially in America. Especially with the growing awareness of the app, very famous musicians also started using Musical.ly and the ease of use of the app for their campaigns. The good thing about these deals is that any person can use the songs provided without having to worry about copyrights.
Therefore, music tracks, should they be popular at the moment, are used for countless videos and can end up on users' feeds multiple times. The high trend potential and the recognition character when constantly listening to certain songs leads to the whole breakthrough for some musicians until today.
Lipsyncing: imitating the lyrics with the lips brought the success
Thousands of songs and you can use them easily
Absolute Trend Songs
From Musical.ly to Douyin
In November 2017, Musical.ly was sold to Chinese tech company Bytedance. Less than a year later, Bytedance merged Musical.ly with their in-house app TikTok. TikTok had also been successful under the name Douyin mostly in China until then and they saw Musical.ly's international and especially US success as an opportunity to be placed in the market there. Under the name TikTok, all accounts of Musical.ly were then transferred. Since 2019 at the latest, numerous influencers have jumped on the hype and the app can look forward to strongly growing success.
Release Musical.ly: 2014
Musical.ly name change to TikTok: 2018
If you're interested in the most talked about TikToks lately, you can check out this video.
TikTok: How the app works
Besides the creative aspect of creating and uploading videos with rather little effort, social interactions also play a role. Social group and role models can now also be formed especially on TikTok.
Challenges: everyone can participate
The basic principle of TikTok is very simple. Record videos, viral music, which is even suggested directly, put over it and upload. Maybe a few relevant tags and a trendy idea paired with some humor and the algorithm spits it out on the For You pages of other users. The For You page works much like the Explore section on Instagram. In addition to the accounts you follow, you'll also see content there that the algorithm picks out for you.
Strong competitive pressure
Since TikTok is so popular, competitors have also looked to similar principles and features. Instagram and YouTube added their Reel feature, which works very similar to TikTok. There, short videos play on a page on the Instagram app and scrolling takes you to the next video. Often, content from TikTok also ends up in these same reels via its own download function and the visibly placed logo ensures more reach for the app, just like Musical.ly.
Success as a Community: Challenges
The feeling of being able to participate in the success of the app is perceived as very nice. One way that is decisive for new trends are the TikTok Challenges. There we show a dance or an activity to a piece of music. These often have a great chance the topic on the app, because if many people participate, the topic polarizes, but also videos linked to just viral topics often tell a higher range. In addition, many challenges are also just super fun!
Advertising: new opportunities
Besides the ads in the content creator's videos, there are few ads. Unlike YouTube, there are no skippable commercials before each video. At most, you'll see a short ad when you open the app.
For advertisers, the options are currently being expanded and revised. Therefore, a company presence on TikTok is slowly but surely useful to reach the growing target group. Since one could then also profit with first from the planned features.
Stars: Will Smith, Jason Derulo & Co.
These stars have discovered TikTok for themselves. Actor Will Smith now has over 58.5 million followers. But other stars like rapper Jason Derulo, actor Dwayne "The Rock" Johnson, actress Jojo Siwa and model Kylie Jenner also share content on the video platform.
Usage figures: Rapid growth
Today, the app's estimated value is $50 billion. The 689 monthly users internationally and 100 million in the USA contribute to this. In Europe, there are currently also 100 million, including almost 11 million in Germany with a 79.7 percent growth rate.
Number of downloads from TikTok
The record time for TikTok downloads worldwide was in the early 2020s, but since then the app has held steady above 6.5 million downloads every day.

You can find more statistics at Statista
In Germany, most of the downloads were already in mid-2018 to early 2019, but even here the app is holding its own valiantly above 250 thousand downloads per month.

Many users: Teens and Kids
In the USA, most users are between 10-19 years old with 32.5%. It was announced by the US media company Bloomberg that 24% of users in Germany are not of age. In terms of overall usage, business blog Future Biz states that 69% of users are between 16 and 24 years old. It is therefore clear that most users are young people. The so-called Generation Z, who are so far only conditionally firmly in life.
Advertising measures are therefore only set individually on pocket money amounts, but a target group also for more comprehensive advertising measures will come. The current users are also getting older. A good example of this is Instagram, whose target group is now somewhat older and is therefore also suitable for far-reaching advertising measures, as Instagram users have more financial power.
With this outlook, however, it's also not a bad idea to build an advertising platform on TikTok now so that you can use it in the future. Especially since the advertising features on the app are now also constantly optimized.
Biggest Channels: Here are the users
Some people have also already generated an impressive reach with TikTok. The American dancer Charlie D'Amelio currently has the most followers. This is followed by the Italian TikToker Khabane Lame.

You can find more statistics at Statista.
We introduce you to the biggest international TikTokers here.
The app is now also very popular in Germany. The video artist Younes Zarou has the most followers. If you are also interested in the trends and TikTok stars in Germany, you can find them here.
Falco Punch, another German TikToker, is working hard to catch up with him. To get to know the likeable young man better, you can read this interview.
Data collection and algorithm
algorithm specifically displays videos, based on the selection of personal data, and thereby creates a bubble. In this bubble it is possible to communicate with other users with similar interests. Many people find this attractive, as you are always shown what you want.
Concept: AI gets to know you
Bytedance, the owner company, is considered one of the leading companies in the field of artificial intelligence – or AI for short – thanks to its groundbreaking algorithm. An AI machine reads data and can evaluate and link it on its own. TikTok's algorithm includes one such AI, which ensures that based on what you watch and like, similar videos end up back on your ForYou page. This way, you'll get endless content that's exactly what you want.
The data that feeds the algorithm is approximate location, device type, like behavior, when something is shared, any comments, and time spent on a video. This is then associated with your TikTok account and analyzed with that connection. An interest profile is created. This allows the algorithm to always adapt to its user. There is also speculation that TikTok also collects data from accounts with linked email addresses or other apps on the same device.
Censorship on TikTok and Shadowbans
Concern, there is with just that very personal profiling that censorship takes place for people of certain political views and characteristics. According to the Süddeutsche Zeitung, this happens from TikTok to protect some populations from online bullying. However, some users feel their opinions are suppressed and their existence is discriminated against. On the platform itself there is an increased complaint about so-called "shadowbanning", the videos are spread less by the algorithm than others with the same or similar content.
Trump almost banned TikTok
In addition, the company Bytedance is said to have agreed to cooperate with the Chinese government. It is not entirely clear how much insight the strict ruling party CCP has into the users' data. Some fear that China could establish a surveillance state that makes George Orwell's fictional "Big Brother" look poor.
AI technologies could be used to identify and silence certain groups of people and political opinions. Many Western countries, and especially the US, are concerned about the security of the data. In the US, the app was even threatened with a ban in 2020 due to these fears. However, an official statement from the company to Tagesschau says that they are not influenced by any government.
https://fivmagazine.com/wp-content/uploads/2021/09/tiktokhandy-phone-hand-algorithmus-algorithm-geschichte-histore-schwarz-black-wall-wand.jpg
800
1200
Kim
/wp-content/uploads/2020/07/fiv-magazine-news-instagram-youtube-tiktok-influencer-fashion-interior-jewelry-real-estate-tips-help-logo.png
Kim
2021-09-15 16:03:20
2021-09-15 16:10:04
TikTok: Stars, advertising and followers – history of the app