Models in New York City: Requirements, scouting, castings & jobs – Interview
Models in New York City – Welcome to an exclusive interview with Michael, a prominent personality in the world of modeling and Head of CM Models. In this interview, we will focus on the exciting journey of becoming a model in the fashion capital of the world, New York City. Michael will share insights into the city's unique modeling scene, the important requirements for aspiring models, valuable casting tips and the intricacies of working in the United States as a European model.
Becoming a model in New York City
FIV Magazine: Good afternoon, dear listeners. Today we have a special guest with us: Michael, Head of CM Models, a renowned modeling agent with many years of experience in the fashion and media industry. She's here to share some insights into the modeling business, especially in the exciting world of New York City. Welcome, Michael!
CM Models: Thank you for having me here. It is a pleasure.
Why New York?
FIV Magazine: To start, Michael, New York City is known as the fashion capital of the world. What do you think makes the city so special for models compared to other cities?
CM Models: New York City is indeed a hotspot for the fashion and modeling industry. What sets it apart is the incredible diversity it offers. There are opportunities for all types of modeling jobs here, from high fashion runways to commercial assignments. The city is home to some of the world's top modeling agencies, designers and photographers, making it a magnet for models looking to break into the industry.


FragranceTip.com by FIV
Fashion hotspots in NYC
FIV Magazine: Before we dive into the modeling world, what are the fashion hotspots in the city for models, for example, when they are in town for castings and jobs and have time! What are your recommendations?
CM Models: If you're a young model in New York City with time between castings and jobs, there are some stylish neighborhoods you can explore. Start with the trendy Williamsburg neighborhood in Brooklyn. Here you'll find hip cafés, vintage boutiques and street art. The Lower East Side is another hotspot for young people, with cool bars and clubs where you can dance the night away. The High Line not only offers a relaxing green oasis, but also trendy bars and restaurants nearby. And don't forget to visit the Meatpacking District, known for its hip clubs and chic rooftop bars.
FIV Magazine: What would be your top 5 things to do in New York if you had one day?
CM Models: These are:
Williamsburg, Brooklyn – trendy cafés and vintage boutiques
Lower East Side – cool bars and clubs for the night
High Line – Relaxed green oasis with rooftop bars
Meatpacking District – trendy clubs and chic rooftop bars
Greenwich Village – artistic atmosphere and urban cafés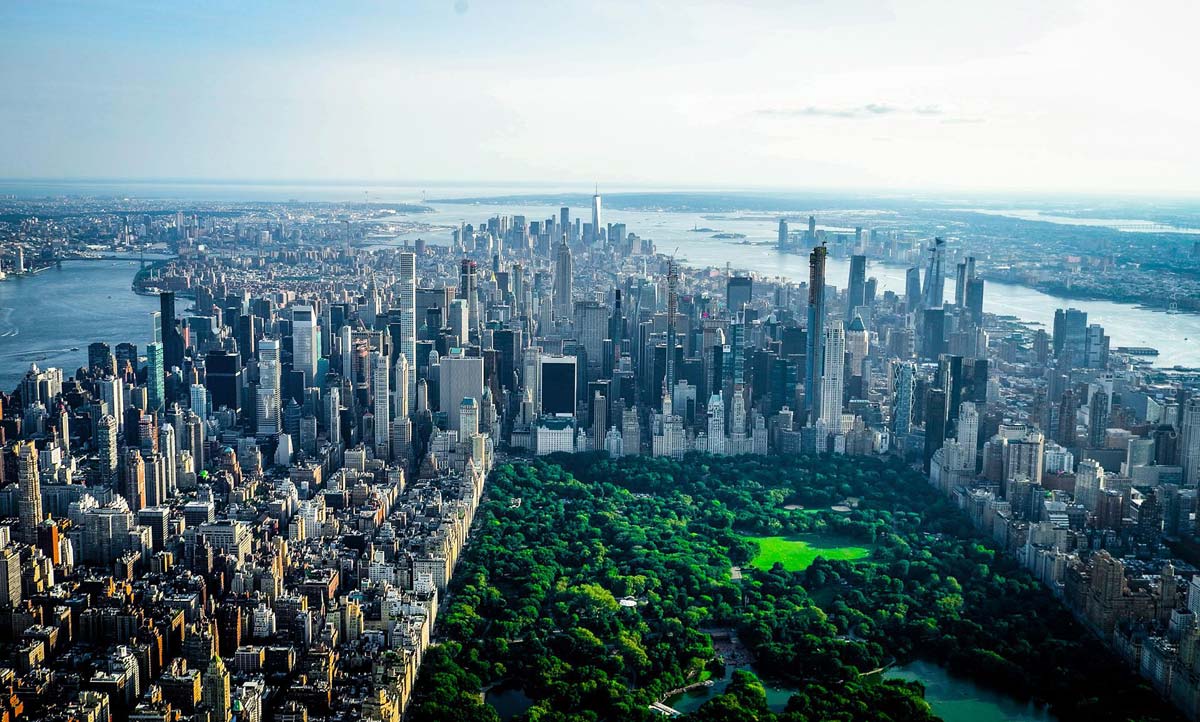 Model agency application and admission
FIV Magazine: That sounds fascinating! How can aspiring models get into the industry in New York City?
CM Models: The path to a modeling career in New York City also begins with an application to a reputable modeling agency. These top-notch agencies will take charge of building you and your modeling career. They have outstanding fashion photographers who will help you create an impressive portfolio. Personal meetings allow you to discuss your goals and ambitions and develop a tailor-made career plan. In renowned model agencies, you will have a permanent contact person at your side to clarify questions and concerns.
A big advantage of leading modeling agencies in New York is the exclusive access to clients and castings, which are by invitation only. This gives you the opportunity to take part in high profile projects and establish yourself in the fashion world. As your career progresses, you may even have the opportunity to work abroad, as top modeling agencies often have international connections and contacts.
How do you recognize 'good' models in NYC?
FIV Magazine: While we're on the subject of recognizing models, how do you recognize potential models, especially in a bustling city like New York?
CM Models: Good question. Potential models often stand out because of their unique features, proportions and an innate self-confidence in their charisma. They have a certain "look" that attracts attention. Look out for people who look striking and have presence. However, it is important to remember that modeling is not limited to looks; professionalism, work ethic and personality are just as important.
FIV Magazine: Let's talk about your role as a modeling agent. How do you scout for new models in New York City?
CM Models: Great question. Discovering new talent is one of the most exciting aspects of my job. We often attend fashion shows, open castings and even street castings to find fresh faces. We also receive applications from aspiring models via our website and social media. When searching, we look for that special spark and potential that can be developed into a successful modeling career.
Castings & Jobs in NYC
FIV Magazine: Fascinating! Now, Michael, let's talk about the types of jobs that models typically take on in New York. What can aspiring models expect in terms of opportunities?
CM Models: In New York, models have a wide range of opportunities. They can work in fashion shows, photo shoots, commercial advertising, catalog modeling and even runways during Fashion Week. The city offers a diverse clientele, which means models of different styles, sizes and backgrounds are in demand. It's important to be open to different types of work and build a diverse portfolio to increase your chances of getting jobs.
Casting tips from a model pro
FIV Magazine: That's valuable advice. Finally, Michael, for young models attending casting calls, do you have any tips to help them navigate the process, especially if they are nervous or overconfident?
CM Models: Absolutely. Casting calls can be nerve-wracking, but self-confidence is crucial. It's important to find a balance. Be well prepared, have your portfolio and sedcards ready and always dress appropriately for the casting. Remember to remain polite and professional. It's okay to be excited, but don't let nervousness or cockiness get in the way of being yourself. Agencies and clients want to see the real you, so just be authentic and put your best foot forward.
FIV Magazine: Thank you, Michael, for sharing your insights into the world of modeling in New York City. It was a pleasure to have you here today.
CM Models: Thank you for having me here. I hope this information helps aspiring models on their way to success in this exciting industry. Good luck to all!
Bonus! Working in New York City (for EU Models)
FIV Magazine: One final question: How can you work in the USA?
CM Models: This is an important question. If you want to work as a model in the USA and your main agency is in Europe, you usually need a work permit. In the USA, there are certain visa categories that apply to models. One option is the so-called "O-1 visa", which applies to people with exceptional skills or achievements.
To obtain this visa, it is helpful to already have a successful modeling career with many jobs in your home country. Your main agency in Europe can help you with this process and support you in applying for the visa. Find out about the necessary steps early on, as the process can take some time.
FIV Magazine: Thank you Michael for your time and your answers. We'll also link CM Models here again if anyone wants to apply. Where are you going next?
CM Models: I will be spending the next 3 weeks in LA, at Venice Beach. Work life balance!
https://fivmagazine.com/wp-content/uploads/2022/05/newyork-skyline-grossstadt-usa-big-apple-hochhaeuser.jpg
800
1200
F_kinski
/wp-content/uploads/2023/08/fiv-magazine-logo-news-influencer-fashion-interior-travel-real-esates.svg
F_kinski
2023-09-23 18:58:14
2023-11-14 20:25:58
Models in New York City: Requirements, scouting, castings & jobs – Interview