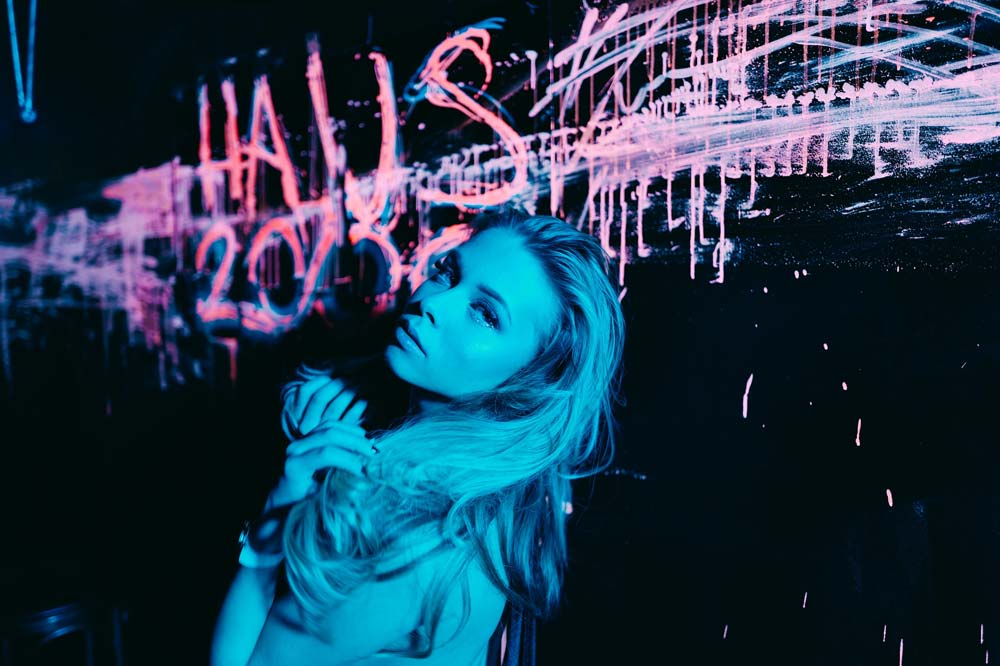 Interview with singer Kati K: music career, record deal & future plans
Interview with Kati K. – We met the singer for an interview and talked about her music career and future plans. You'll hear everything from the latest songs to the biggest career highlights. In addition, you can get ready for an emotional live listening. The singer clearly provides one thing: for pure goose bumps with her emotional songs. That she speaks to many people with her songs from the soul, show the 1.4 million streams of Schizophren after only two weeks. Now she has finally released a new single "Ohne Dich" and delivers a real heartbreak song to her followers.
New single from Kati K: "Ohne Dich
Katis K. has released her new single Ohne Dich and reaches thousands of streams after only a few weeks. The song is an absolute earworm and is the right song to close with the past. Even after months of heartache, missing and mourning, the time will come when you can laugh again. No matter how hopeless everything seems, in the end you will be able to close and be happy again.
How the multi-talent brings everything under one roof
FIV: Hello dear Kati, how nice that it worked out with the interview today. You are extremely successful both as a singer and on social media, that can certainly be quite stressful. How do you manage to balance it all?
Kati K.: Hey! I'm also very pleased. Quite easy answered actually. With a passion one forgets as well known the time and I love it simply so much that I do not feel it at all as stressful.
Career highlight: The first record deal
FIV: You've had a very successful year as a singer: you've released several songs, one of yours even made it into the charts and you signed with Sony Music! What has been your personal highlight in your career so far?
Kati K.: Actually, every single single is always a big highlight haha. But of course also my first record deal. That was just such a big milestone for me.
Big goals for the future: new music & performances
FIV: You have already achieved a lot as a newcomer, what are your further goals for your music career?
Kati K.: Definitely play my first own tour and release my first own album this year, next year at the latest. My biggest wish is of course to be able to make my own music forever.
Live audio sample "Schizophrenic
Schizophrenic is Kati K.'s most successful song so far. Here you can get your first taste of her song:
The big dream of singing at the age of 3
FIV: How did you get into music and was becoming a singer always your dream?
Kati K.: I grew up in a musical family and already sat at the piano at the age of 3 and strummed my first notes and sang. I wrote my own songs when I was a teenager. Becoming a singer has always been my dream.
The dream destination of the singer: the USA!
FIV: As a singer you are of course on the road a lot, but you also like to travel privately and take your followers with you on your wonderful trips, like your trips to Ibiza and Mallorca. Which place do you definitely want to travel to one day?
Kati K.: My big dream is to see the USA. I hope that is possible this year! Australia and Sweden are also items on my travel bucket list.
Kati's future plans: new music, concerts & own merch
FIV: Finally a short look into the future, we are curious what you have planned in the near future: Do you have big plans like a new project or maybe an album, or is there something special coming up? Give us a little teaser of what your fans and followers can look forward to in the near future!
Kati K.: You can definitely look forward to a lot of new music this year, my first own merch and hopefully some concerts.
Here you can see the cover of Kati K.'s new single "Ohne Dich":

https://fivmagazine.com/wp-content/uploads/2022/04/KATI-K-saengerin-model-shooting-interview-frau-blonde-haare-musik.jpg
666
1000
Lena
/wp-content/uploads/2020/07/fiv-magazine-news-instagram-youtube-tiktok-influencer-fashion-interior-jewelry-real-estate-tips-help-logo.png
Lena
2022-04-11 16:35:06
2022-04-11 16:35:06
Interview with singer Kati K: music career, record deal & future plans