GNTM Season 3 (2008): Winner, Contestants – Jennifer Hof, Sarah Knappik & Gina Lisa Lohfink
GNTM Season 3 – GNTM: The popular casting show Germany's Next Topmodel has been broadcast since 2006. Around 18217 women applied for the highly coveted spot on GNTM. Once again, only a fraction of the applicants were taken. Only 19 were allowed to fight for victory. In this season, which was broadcast in 17 episodes, viewers were able to follow how the 50 participants, fought for the title of "Gemany's Next Topmodel". The winner of this season was Jennifer Hof. She convinced the jury and was subsequently signed with the American model agency IMG Models. Learn more about the 3rd season of GNTM. Back to the FIV Special GNTM: Germany's Next Topmodel.
Winner Season 3: Jennifer Hof
Germany's Next Topmodel contestant and winner Jennifer Hof was the youngest candidate in the third season. The then 16 year old schoolgirl stood out mainly because of her size. Jennifer is 1.81 meters tall and has legs that are 1.13 meters long. She was able to impress the jury with her performance in the casting show and was crowned the winner of the third season of GNTM. As the winner of the third season of Germany's Next Topmodel, she was signed by the model agency IMG Models for two years and after her victory, she was featured in the fashion shows of Talbot Runhof, Philipp Plein, Marcel Ostertag and Perret Schaad. 6 years after her successful participation in GNTM, the model announced that she was ending her career as a model and is now a mother of two.


Germany - Spain - USA
Candidates of the season: list
Here you can find all participants of the 3rd season including ranking:
Jennifer Hof – Place 1
Janina Delia Schmidt – 2nd place
Christina Leibold- Place 3
Carolin Ruppert – place 4
Wanda Badwal – 4th place
Giselle Oppermann – place 6
Raquel Deborah Alvarez – 7th place
Sarah Knappik – Place 8
Anna Vanessa Hegelmaier – place 19
Sophia Mouse – place 10
Bianca Schuhmacher – 11th place
Gina Lisa Lohfink – 12th place
Katharina Yvonne Harms – place 12
Elena Rotter – 14th place
Aline Tausch – place 15
Taina Santos Silva – rank 15
Aisha Grone – place 17
Rubina Radwanski – place 17
Sandra Korte – place 17
Jury members: Peyman Amin and Rolf Schneider
Unlike in seasons 1 and 2, in which model Heidi Klum sat on the jury of Germany's Next Topmodel together with model agent Peyman Amin and model Bruce Darnell, casting director Rolf Schneider took Bruce's place, as he left GNTM to take over his own TV show. Boris Entrup left the jury just one season later, but was still given guest appearances in which he gave the models make-up and hairstyle tips. Instead, fashion designer Rolf Schneider joined the jury.
So the jury consisted of:
Peyman Amin
Rolf Schneider
Heidi Klum:
Heidi Klum – Whether on ProSieben at Germany's Next Topmodel, in the jury at DSDS or even in the American show America's Got Talent; Heidi can be seen everywhere. Heidi was known on the catwalk and has walked for Victoria Secret, Versace and many other fashion shows around the world. Read more about the host of GNTM here: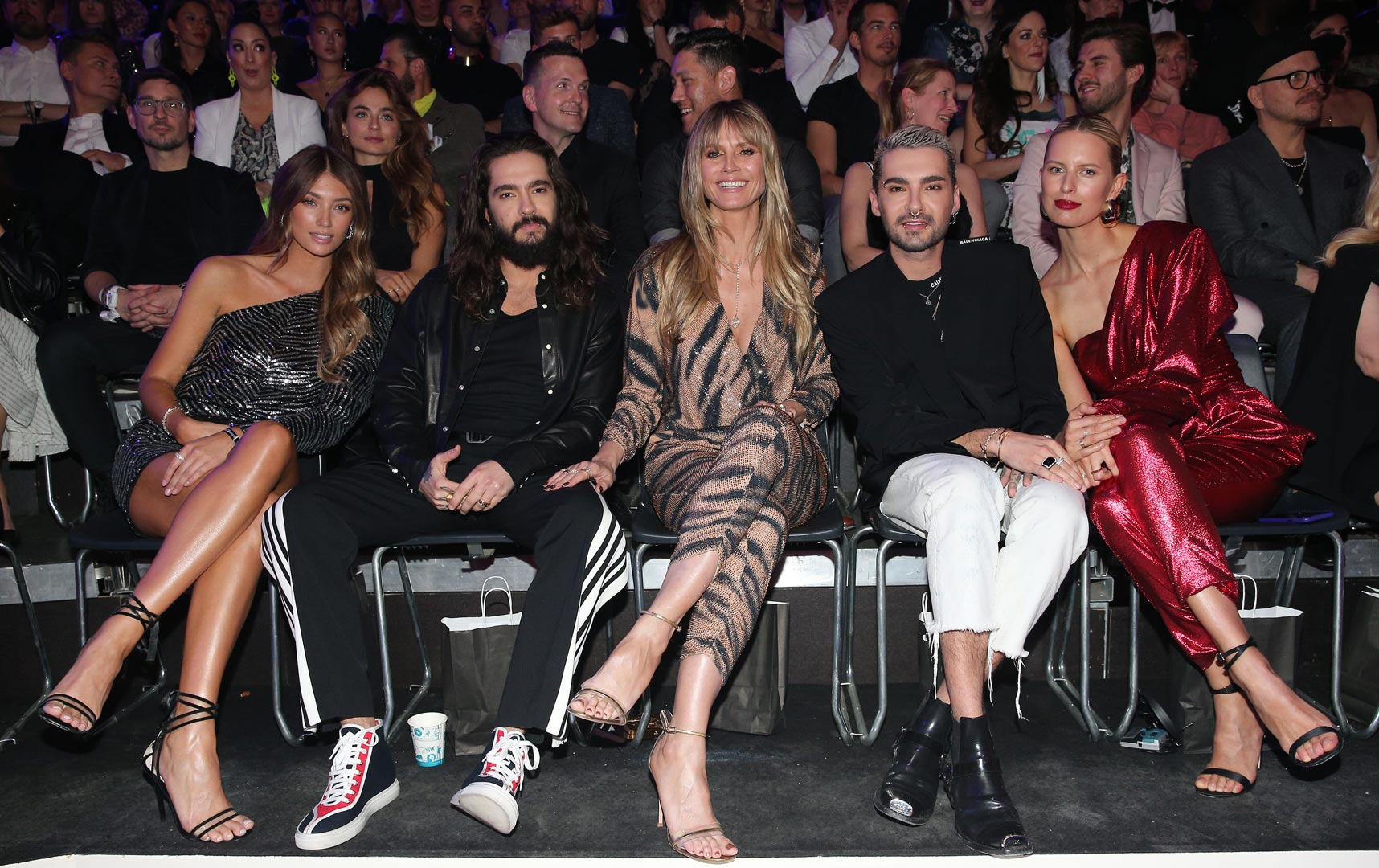 GNTM: Germany's Next Top Model
Since 2006, the famous model Heidi Klum has been looking for the best models in Germany from among thousands of applicants. At her side this season are Peyman Amin and Rolf Schneider, as well as guest jurors. Together, candidates, jurors for castings and jobs jet around the world.
All seasons, contestants and winners:

https://fivmagazine.com/wp-content/uploads/2020/09/cara-delevingne-model-letzte-jahrzente-sonnenbrille-blonde-haare-jacke-natur-drausen-2.jpg
800
1200
Lisa-Marie
/wp-content/uploads/2023/08/fiv-magazine-logo-news-influencer-fashion-interior-travel-real-esates.svg
Lisa-Marie
2021-11-24 10:48:14
2022-02-26 17:40:57
GNTM Season 3 (2008): Winner, Contestants – Jennifer Hof, Sarah Knappik & Gina Lisa Lohfink