GNTM Season 7 (2012): Winner, Contestants – Luisa Hartema, Kasia Lenhardt & Sara Kulka
GNTM Season 7 – In the 7th season of GNTM, supermodel Heidi Klum is once again on the lookout for Germany's most beautiful model. In this season, as in the season before, there were only open castings in 21 cities and a total of 13 states. Due to the high demand for applicants, two castings were added in Dortmund and Munich. A total of 51 candidates were selected from the applicants. Luisa Hartema was crowned the winner, with Sarah-Anessa Hitzschke coming in second ahead of Dominique Miller and Kasia Lenhardt. Still waters run deep – Luisa proved that to us once again this season. The shy girl from East Frisia fought her way through and became the beaming winner. In this article you can read more about the winner, the contestants and the jury of the 7th season. Back to the FIV Special GNTM: Germany's Next Topmodel.
Winner Season 7: Luisa Hartema
This time, four of the women made it to the finals. As well as there were some star appearances, for example from Gossip, Ivy, Quainoo, Maroon5 and Justin Bieber. Luisa has made it, for her GNTM was definitely a career kick, because she gets many model jobs and currently even lives in New York. And she still has a lot of plans: "Once walk for Victoria's Secret. That's every girl's dream". Through her boyfriend she now found faith and is a member of the 'Riverside Chruch'.
Candidates of the season: list
Here you can find a list of the contestants from season 7 and which place they made:
Luisa Hartema – Place 1
Sarah-Anessa Hitzschke – 2nd place
Dominique Miller – 3rd place
Katarzyna "Kasia" Lenhardt – 4th place
Sara Kulka – place 5
Evelyn Keck – place 6
Diana Ovchinnikov – 7th place
Lisa Volz – place 8
Inga Bobkow – place 9
Laura Scharnagl – place 10
Shawny noon – place 11
Melek Civantürk – place 12
Annabelle Rieß – place 13
Jasmin Abraha – 14th place
Maxi Böttcher – place 15
Natalia Kowalczykowska – place16
Michelle Luise Lafleur – 16th place
Anelia Moor – place 18
Valerie-Charlotte Kirchner von Schröder – place 19
Franziska Poehling – place 19
Sabine Snobl – place 19
Isabell Janku – place 19
Jury members: Thomas Hayo & Thomas Rath
The jury included top model Heidi Klum, creative director Thomas Hayo and designer Thomas Rath.
Heidi Klum
Thomas Hayo
Thomas Rath
Heidi Klum: Supermodel
Heidi Klum – Whether on ProSieben at Germany's Next Topmodel, in the jury at DSDS or even in the American show America's Got Talent; Heidi can be seen everywhere. Heidi was known on the catwalk and has walked for Victoria Secret, Versace and many other fashion shows around the world. Read more about the host of GNTM here: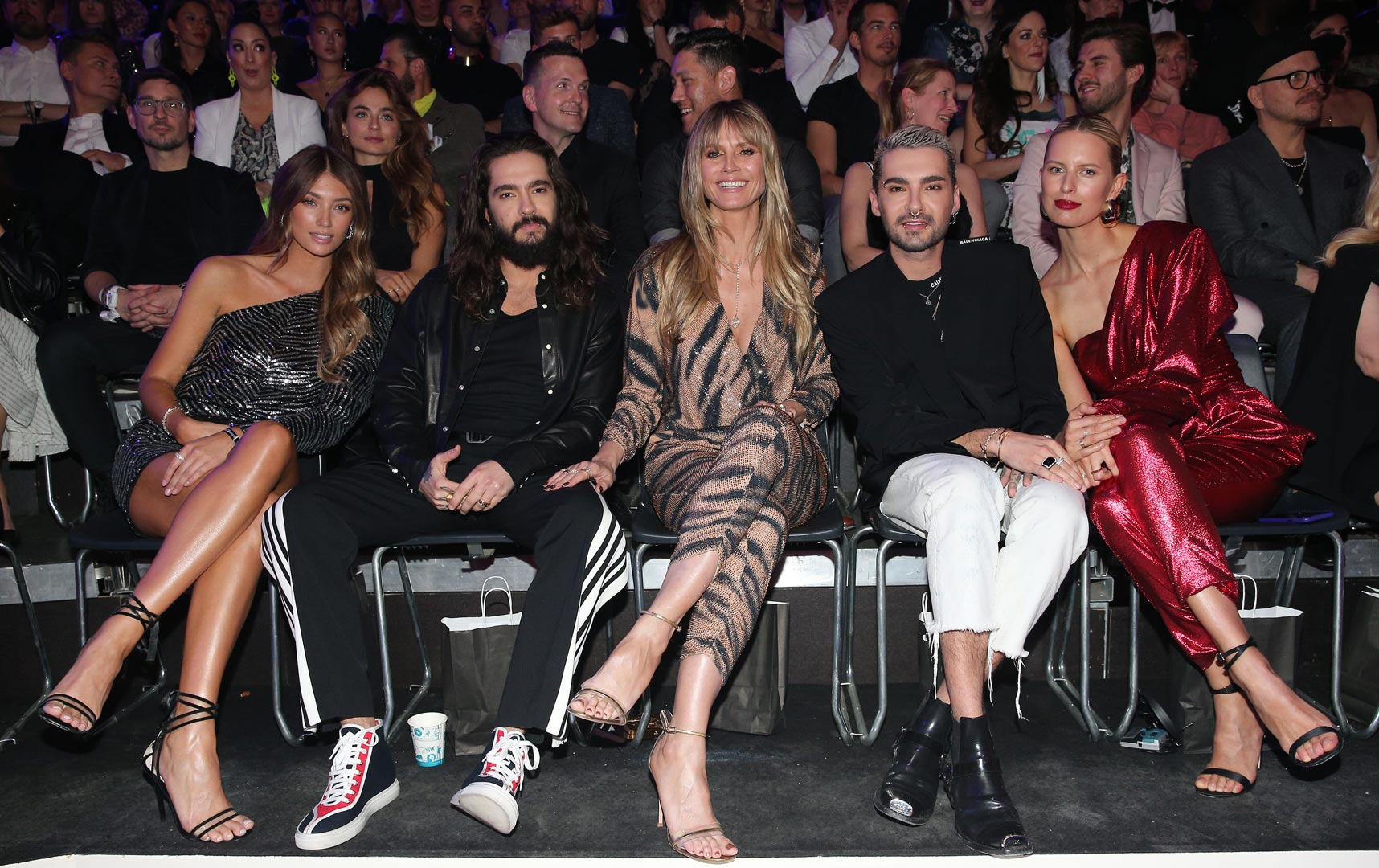 GNTM: Germany's Next Top Model
Every year, Heidi Klum searches for Germany's top model with guest judges selected by her. Twelve young women compete for the title and a modeling contract. In the process, they have to pass several tests and land contracts.
All seasons, contestants and winners:

https://fivmagazine.com/wp-content/uploads/2021/11/frau-model-rot-yves-saint-laurent.jpg
799
1200
Kim
/wp-content/uploads/2020/07/fiv-magazine-news-instagram-youtube-tiktok-influencer-fashion-interior-jewelry-real-estate-tips-help-logo.png
Kim
2021-11-10 16:24:40
2022-02-26 17:45:52
GNTM Season 7 (2012): Winner, Contestants – Luisa Hartema, Kasia Lenhardt & Sara Kulka