GNTM season 2 (2007): Winner, contestants – Barbara Meier, Hana Nitsche & Fiona Erdmann
GNTM Season 2 – After the success of the first season of GNTM, the second season of the model casting show with judges Heid Klum, Peyman Amin, Bruce Darnell and Boris Entrup was broadcast in 2007. In 12 episodes, the candidates had to prove themselves in castings, walks and shootings. At the end of the season, Barbara Meier was crowned the second GNTM winner after Lena Gercke and graced the cover of the German magazine Cosmopolitan. Everything about the third season of Germany's Next Topmodel can be found in this article. Back to the FIV Special GNTM: Germany's Next Topmodel.
The second season of Germany's Next Topmodel with Barbara Maier, Anni Wendler and Hanna Nitsche
In the end, Barbara Maier, Anni Wendler and Hanna Nitsche made it to the final. This year there were two star appearances. One was by none other than Marquess and the other was by the then very popular girl group Monrose. In the end, the jury decided in favor of the pretty, red-haired Barbara Maier. As a result of her victory, the second up-and-coming model, just like first winner Lena Gercke, received a small car, a contract with IMG Models and Face your Brand, and she was featured on the cover of Cosmopolitan shortly afterwards. In addition, there was a C&A advertising campaign.
Winner Season 2: Barbara Meier
The victory in the second season of GNTM was the starting point of a mega career for Barbara Meier: The beauty is still extremely successful as a model and actress. She stood in front of the camera for brands like Pantene Pro-V and C&A and even had a cooperation with the fashion magazine Vogue. For her acting career, she trained at the New York Film Academy and has since appeared in many different television and film productions.
The other participants of the second season
But also Hanna Nitsche got a contract with IMG Models and is successful photo and catwalk model, as well as her media presence is very much in demand, among other things, she was in a music video of the music band Marquess was seen. After that she moved to New York to really take off. While Anni Wendler as second place unfortunately went out of the show without a win. Also Fiona Erdmann, the fourth placed, who was eliminated one episode before the final, got a contract with MGM Models and is now a successful model. Mandy Graff, who also placed fourth, got a contract with East West Models and is a successful presenter in her home country, Luxembourg. Eighth-placed Aneta Tober was accepted by the model agency Mia Models and wants to take off internationally! Even Janina Cüpper, who came in 12th place, dropped out of her biology studies with an intermediate diploma to become a successful model and presenter instead.
Candidates of the season: list
Here you can find all participants of the 2nd season and their ranking:
Barbara Meier – Place 1
Anni Wendler – 2nd place
Hana Nitsche – 3rd place
Fiona Erdmann – 4th place
Mandy Graff – place 4
Anja Platzer – place 6
Michaela Saskia Countess von Krockow – Place 8
Tonia Michaely – place 8
Denise Dahinten – place 10
Alla Kosovan – rank 10
Janina Cüpper – 11th place
Antja Pötke – place 12
Enyerlina Sanchez – Rank 13
Janine Mackenroth – place 15
Jury members: Peyman Amin, Bruce Darnell and Boris Entrup
For the second season, Heidi Klum was supported by model booker Peyman Amin and American choreographer and catwalk coach Bruce Darnell, just as in the first season of GNTM. The jury is supplemented by hairdresser and makeup artist Boris Entrup.
Heidi Klum
Peyman Amin
Bruce Darnell
Boris Entrup
Heidi Klum: Supermodel
Heidi Klum – Whether on ProSieben at Germany's Next Topmodel, in the jury at DSDS or even in the American show America's Got Talent; Heidi can be seen everywhere. Heidi was known on the catwalk and has walked for Victoria Secret, Versace and many other fashion shows around the world. Read more about the host of GNTM here: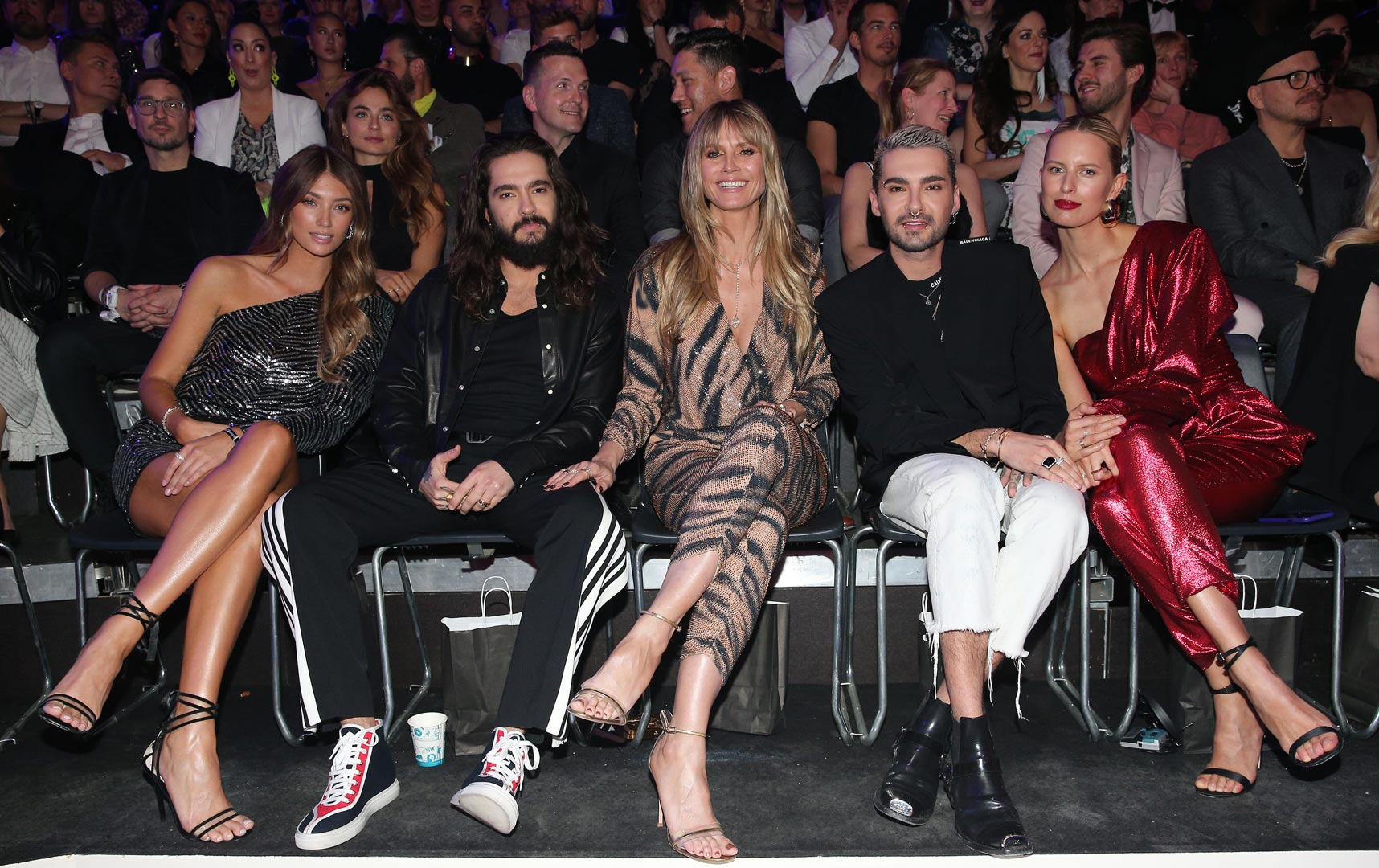 GNTM: Germany's Next Top Model
On GNTM, a jury consisting of Heidi Klum and jurors from the media and fashion world who change every year searches for Germany's new top model. Thousands of young girls apply every year to become Germany's Next Topmodel. The candidates have to compete against their fellow contestants in unique shoots, exciting challenges and castings for clients such as Gillette Venus, Opel and About You in order to take first place in the end. The winner of the season has been on the cover of the German Harper's Bazaar since 2018; before that, the winner graced the cover of the German Cosmopolitan.
All seasons, contestants and winners:

https://fivmagazine.com/wp-content/uploads/2020/08/hair-curls-hairstyles-how-to-iron-no-head-straws-over-night-model-stylist-hair.salon_.jpg
700
1200
Kim
/wp-content/uploads/2020/07/fiv-magazine-news-instagram-youtube-tiktok-influencer-fashion-interior-jewelry-real-estate-tips-help-logo.png
Kim
2021-11-24 10:45:03
2022-02-26 17:41:05
GNTM season 2 (2007): Winner, contestants – Barbara Meier, Hana Nitsche & Fiona Erdmann