GNTM Season 6 (2011): Winner, Contestants – Jana Beller, Rebecca Mir & Joana Damek
GNTM season 6 – In the 6th season of GNTM it went for the candidates in the USA. With creative director Thomas Hayo and designer Thomas Rath, Heidi Klum once again chose new co-jurors. Catwalk coach was again Jorge Gonzalez. This year there were only open castings in 21 different cities in Germany, written applications were not accepted this time. For the time being, the jury decided on 50 candidates, who were even presented on ProSieben.de before the season began. After the first episode, half of them were already eliminated, and five more were eliminated in the second episode. Jana Beller was crowned the winner, with Rebecca Mir coming in second ahead of Amelie Klever. In this article you can read more about the winner, the contestants and the jury of the 6th season. Back to the FIV Special GNTM: Germany's Next Topmodel.
Winner Season 6: Jana Beller
Jana Beller, Rebecca Mir and Amelie Klever were allowed to move into the final. Jana Beller eliminated the other two finalists and was crowned Germany's Next Topmodel. In 2011, Jana Beller was crowned Germany's sixth top model. The then 20-year-old prevailed in the final against Rebecca Mir and Amelie Klever. Jana Beller was in demand as a model after the show and advertised for Esprit and Hugo Boss, among others. She has already made provisions for the time after her modeling career: Jana has set up her own bakery store in Munich.
Candidates of the season: list
Here you can find a list of the contestants from season 6 and which place they made:
Jana Beller – Place 1
Rebecca Mir – 2nd place
Amelie Klever – 3rd place
Anna-Lena Schubert – 4th place
Aleksandra Nagel – 4th place
Sihe Jiang – rank 6
Lisa-Maria Könnecke – 7th place
Marie-Luise Schäfer – Place 8
Jil Goetz – place 9
Joana Damek – place 10
Sarah Jülich – 11th place
Isabel Rath – place 11
Florence Lodevic – Rank 13
Paulina Kaluza – 14th place
Natascha Beil – 14th place
Tahnee Keller – rank 16
Simone Rohrmüller – place 17
Franziska König – place 18
Amira Regaieg – rank 19
Christien Fleischhauer – place 20
Ivon Zito – rank 21
Concetta Mazza – place 22
Valerie Blum – place 23
Lilia Doubrovina – rank 24
Chiara Isabell Breder – place 24
Jury members: Thomas Hayo & Thomas Rath
The jury included top model Heidi Klum, creative director Thomas Hayo and designer Thomas Rath as the new juror.
Heidi Klum
Thomas Hayo
Thomas Rath
Heidi Klum: Supermodel
Heidi Klum – Whether on ProSieben at Germany's Next Topmodel, in the jury at DSDS or even in the American show America's Got Talent; Heidi can be seen everywhere. Heidi was known on the catwalk and has walked for Victoria Secret, Versace and many other fashion shows around the world. Read more about the host of GNTM here: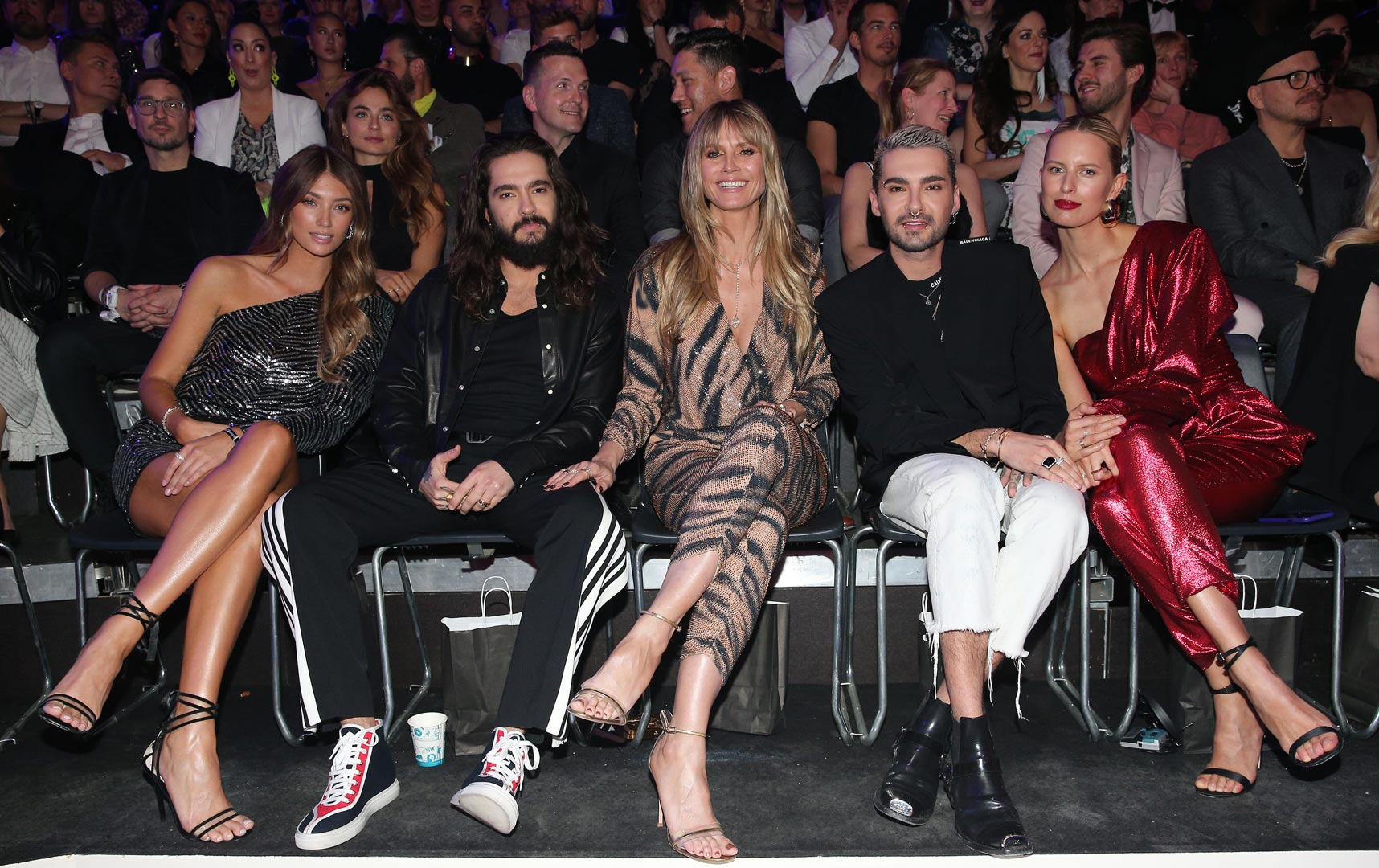 GNTM: Germany's Next Top Model
Every year, Heidi Klum searches for Germany's top model with guest judges selected by her. Twelve young women compete for the title and a modeling contract. In the process, they have to pass several tests and land contracts.
All seasons, contestants and winners:

https://fivmagazine.com/wp-content/uploads/2021/11/gntm-frau-model-haare-zopf.jpg
798
1200
Kim
/wp-content/uploads/2020/07/fiv-magazine-news-instagram-youtube-tiktok-influencer-fashion-interior-jewelry-real-estate-tips-help-logo.png
Kim
2021-11-10 16:22:32
2022-02-26 17:46:13
GNTM Season 6 (2011): Winner, Contestants – Jana Beller, Rebecca Mir & Joana Damek