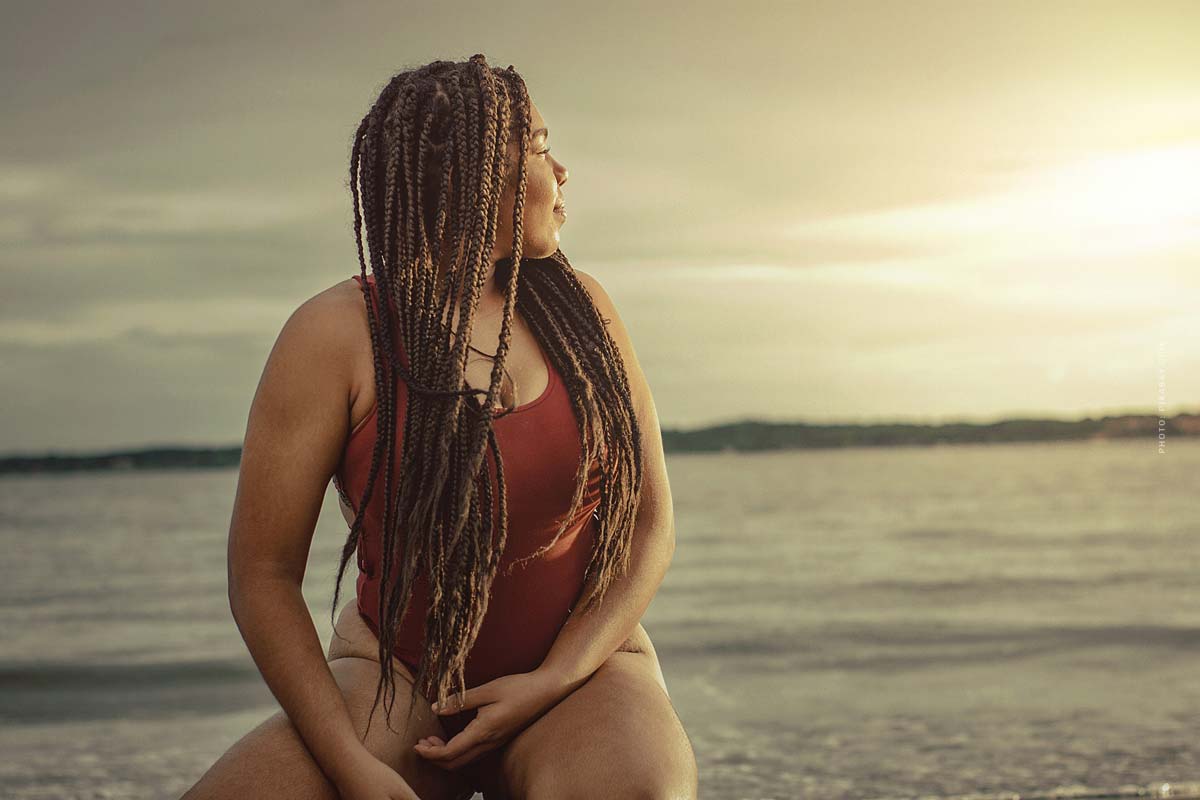 Become a Curvy Model! Measurements, weight, height and requirements – tips from a model agency
You want to become a curvy model? Ashley Graham, Tess Holiday, Hayley Hasselhoff or Angelina Kirsch, Curvy Models conquer more and more photo shoots, video shoots and catwalks. But how does one become a booked Curvy Model? Model agency boss Stephan Czaja (CM Models) tells us what the special of Curvy Models enter, because we always get questions from you. Here we give you answers to questions like "When is one Curvy?", "What dress size is a Curvy Model?" and more importantly "How does one become a Curvy Model?" If you want to learn even more about each term, like what a buyout is or why an option is given, check back here later (cocianemodels.com): becoming a model. We also have the most common questions for you, which are asked about the model application.
When are you Curvy?
Let's start with the most general question, when is one a Curvy Model?
Explained very basically, there are 3 areas if you go purely by the measurements of a model:


Germany - Spain - USA
High fashion and haute couture – usually tall and very thin.
Commercial – relatively slim models
Curvy Models
Very important, the transitions between the model areas are fluid. Of course, there are also curvy models who work for clients in high fashion, but there are also typical high fashion models who do jobs in advertising, for example, when they drive for a commercial in a new car model on a highway.
What is the dress size of a Curvy Model?
Curvy Models represent the average woman and the average man. The clothing size here is between 42, 44 and 46. We deliberately do not call Curvy Models Plus Size Model. As described, Curvy Models represent the normal average of women and men.
Hayley Hasselhoff, Curvy Model at CM:
How do you become a Curvy Model?
Here come the classic factors for models:
Beautiful, respectively interesting appearance
Positive character and charisma
Healthy lifestyle
And especially important, as always, is a smile! Just laughing brings a model, whether Curvy Model or high fashion, further. After all, it's also about sympathy in model castings and jobs. Believe me, looks aren't everything! As you have seen in our checklist for Curvy Models, only one point deals with the appearance. Otherwise, it's all about positive character and charisma on the one hand, healthy lifestyle on the other, and as I said, the extra tip, a friendly smile.
How tall is a Curvy Model?
When it comes to body size, it's similar to high fashion models: of course there is an ideal for women and for men, but there are also deviations. Ideal means here that a large part of the jobs is designed for these body sizes, for example because test pieces were tailored exactly to these dimensions. Accordingly, model agencies usually have about 70%-80% models who are rather taller. But that still leaves 20%-30%!
So if you want to become a Curvy Model, your height only plays a role in the second rank. Here we can directly refer to the checklist for Curvy Models: Charisma and personality, are absolutely in the foreground!
How do you become a model?
What does it take to become a model?
Can anyone become a model?
What skills do you need to be a model?
Becoming a model and becoming a curvy model means above all being reliable. Especially at the beginning of your modeling career, your model management looks very closely to see if they can trust you. Why? Model agencies live mainly on their reputation (brand rating). A simple example: an international brand is planning a photo shoot for a new advertising campaign. On production day, many people are on site, the studio, the outfits, the advertising agency and much more have already been paid for. Now there is only one person that matters, the model.
Simply put, if your modeling agency sees that they can count on you, that's half the battle. In addition to trust, this includes other classic qualities, for example punctuality.
You also need to create the possible spaces for yourself. Again, to give a simple example, if you sign up for a time-intensive medical degree after school, you won't have time to model. Why? Specifically, the years until you're about 24 are used to build you up. When you finish school at about 18, then it's time to go out into the world! The first time in Milan for a few weeks, then you go to Paris. After the summer is over, you might start right away in Milan again and then it's on to London. The better you get, the more your agency trusts you, the further you can go. Then cities like Tokyo, Cape Town or New York and Los Angeles will be open to you.
In order for you to make it this far, your model management needs to build confidence in you. Many live the dream of becoming a curvy model. Photo shoots, video productions, social media shoots, fashion shows and eventually lots of travel. The competition is fierce, for many it is an absolute dream job.
Anusha, New Face at CM Models:
Application in the model agency
On most frequently asked:
What do I have to do to become a model?
Ask yourself the question a little differently, how do I apply to a modeling agency? Of course, you can also wait to be discovered as a model, here's a little reminder: you become your own entrepreneur, so try to become self-employed and apply in a modeling agency! The step is super simple, at the same time it is also the most effective.
Modeling agencies scout new models on Instagram or TikTok and other social networks, of course, but applying directly to the modeling agency is still the best way to be discovered.
What do you need for the application in a model agency? The answer is also relatively simple, because you usually only need two or three simple photos (taken with a smartphone) and a few details about yourself, i.e. contact details and measurements.
It's that simple! Good and reputable model agencies will usually answer you within 48, maybe 72 hours. Sometimes it can take a bit longer, because some good agencies are not big and are often run by only one or two people. But if you don't hear back after seven days or less, it will probably be a rejection. You should be able to deal with that too! Look for possible alternatives and don't give up immediately!
This brings you to one of the most important lessons for Curvy Models and for models in general. Don't give up right away! You will also go to different castings later and not get every job.
Here is a small but very, very important tip
If a good modeling agency believes in you, you have the chances. Your model agency can only suggest you but they can open the doors for you. The customers will always decide in the end. The fact that a good model agency believes in you shows you that you can make it. You have the prerequisites that are needed at first sight, now it depends on you. How do you act at shoots and castings? How do you talk to clients? How quickly do you get through individual outfits (usually up to 20 outfits are photographed per day)?
Last but not least, we come to one of the very most important questions that very many young models ask:
How can I be discovered as a model by brands?
How can I become a model for H&M, Zara & Co. Actually, there is only one way: Through a good and international model agency. To explain it simply: Especially high-end clients with high demand, like H&M, Zara, but also Victoria Secret, naturally make sure that they have as little effort as possible. That means few agencies, few contacts, little organizational effort. Sometimes brands look for new talent through other channels, for example Instagram or TikTok, as well as model scouts. But 98% of the work in marketing and advertising is then focused back on working with models from agencies. Why? As you learned before, it's all about trust. What happens if a model doesn't show up? What happens if the measurements deviate from the given measurements (often by 2, 3 cm)? Clients don't want to take risks, so they only work with good, very reputable agencies where they have as little risk as possible.
Become a Model: Photo Portfolio, Castings and Jobs
After the model agency application, it really goes into the work! The very first appointment that comes up is the first agency visit and the introduction in your model agency.
Introduction in the model agency
First of all there is the agency appointment. If your model application has found favor with the bookers of the agency, then you get an appointment. Either for a video call or for a live GoSee at the agency.
This appointment usually lasts 30 minutes, maximum one hour. Here you get to know the agency and the agency gets to know you. But, don't worry, time is money! Accordingly, only those applicants are invited who really have great potential. Therefore again the absolute secret tip: smile! Even if you are absolutely shy, which is absolutely okay, try to go into this appointment with a positive attitude.
In principle, the appointment consists of these three points:
Presentation of a model agency
You introduce yourself
First quick photos and videos(Polaroids)
Whether you are finally accepted in the model agency or not, that is, whether you get a model contract as a Curvy Model or not, you will then find out relatively quickly. Usually within 48 hours. If you made it, congratulations, now you have your modeling contract in your hands! If you haven't made it yet, try a second or third agency. After all, you have already made it to an invitation in a model agency.
Once you're in a good, big modeling agency, it's straight to building your photo and video portfolio.
Photo and Video Portfolio Building: Photographers and Jobs
To build a good photo and video portfolio, you need two things. One is photo shoots with photographers, so-called tests. In tests, photographers try out new techniques, ideas or even equipment. For this you need a model. Both work for their portfolio, so to speak, and accordingly you have great footage afterwards that can be used for your portfolio.
After that come the first jobs. Here you will also collect great footage that you can use for your own photo portfolio.
Castings and job
As of this moment, you've already come a long way as a Curvy Model. You had the dream, you decided at some point to send an application to a model agency. You had your invitation, the introduction in your model agency, your first photo shoots.
The better your portfolio is compared to other models, the more invitations you will get for castings and jobs. Now it depends on you! Your agency can only open the doors for you, the performance, especially in photo shoots, fashion shows and also in the production of promotional videos is in your hands.
If you have already made your decision, we are very happy about your application! As already explained in the question, two or three photos with your mobile phone and a few information about you are enough.
FIV: Thanks for all the tips, for young curvy models!
Camille, one of the first Curvy Models at CM.
Apply now as a Curvy Model at CM!
You've learned so much about becoming a curvy model. If you want to learn even more about the topic, check out our big guide here: Becoming a Model.
If you have already made your decision, we are very happy about your application! As explained earlier in the question, all you need is two or three photos with your phone and some information about yourself. Are you ready?
What comes after the application? Photo shoots with photographers, building up the portfolio, the first castings and jobs…
https://fivmagazine.com/wp-content/uploads/2021/07/curvy-model-werden-become-a-curved-model-sonne-sun-beach-strand-plus-size-frau-woman-bikini-fashion-shoot.jpg
800
1200
F_kinski
/wp-content/uploads/2023/08/fiv-magazine-logo-news-influencer-fashion-interior-travel-real-esates.svg
F_kinski
2021-07-22 11:27:47
2021-08-22 12:58:42
Become a Curvy Model! Measurements, weight, height and requirements – tips from a model agency