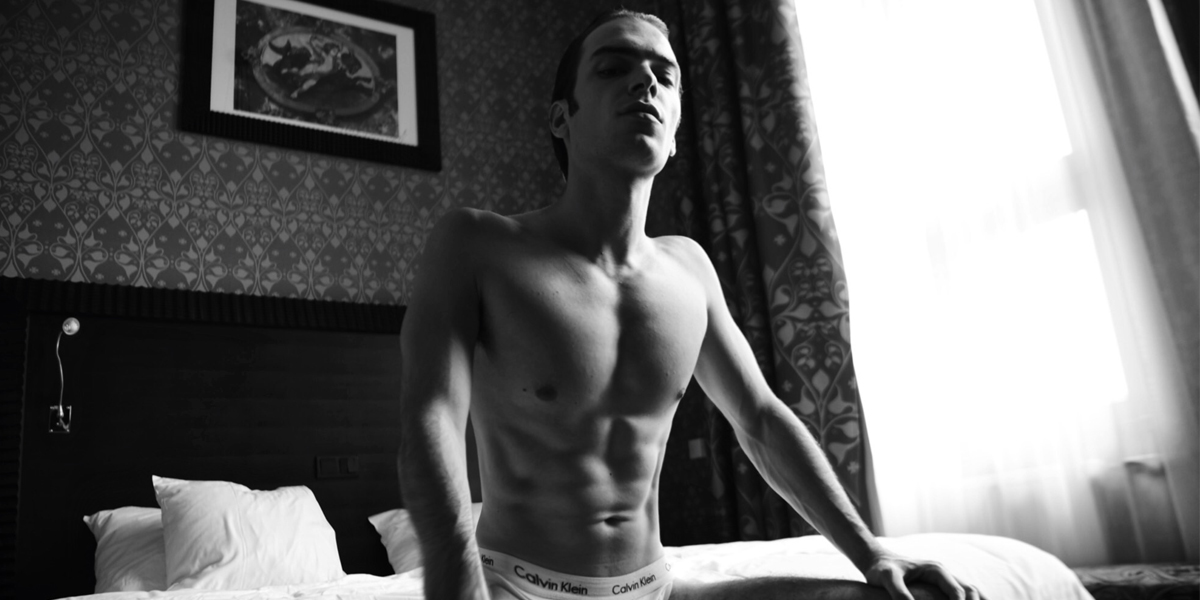 Interview With Model And Actor Anej Sosic
Interview with Anej – In this interview we talk to a young but very experienced model who has been in the business for more than 10 years. Anej's face can be seen on many covers and in several campaigns.
Anej: In Love With The Creative Industry
Anej is not only a model, but also an actor in the film industry. His jobs have taken him around the world and he even lived in Italy for a while. He is very satisfied with the jobs he has achieved so far and, unlike others, has very different dreams and wishes for his future.
Modeling And Acting
FIV: First I want to thank you again for taking the time for the interview. You are not only a model, but also a film actor. Did you start modeling or acting first? When and how did you start it?
ANEJ: Yes, that is correct. I started modeling first, in fact I have been modeling for over 10 years now. I started at 16 by moving to Milan, after I was discovered in a shopping mall in Ljubljana, Slovenia.
FIV: Does one of the two appeal to you more?


FragranceTip.com by FIV
ANEJ: So far I don't have enough acting experiences to really distinguish massive differences between the two. But I most definitely enjoy being ''on set'' and working with great creatives which is why I'm in this industry from the beginning.
FIV: Despite not yet having so much acting experience, can you say that you can combine them, modeling and acting, well?
ANEJ: I would hope so (laugh). Modeling has definitely changed my life. I was able to travel all over the world, gain valuable contacts and receive working Visa in USA, which is not the easiest.
FIV: So modelling has already made a lot of things possible for you, but those are both jobs where you need a lot of luck to really make a living. Can you do that?
ANEJ: So far, I was always able to do that therefore let's hope it continues. There are some times where there isn't as much work and other times it is extremely busy and I have to travel to 5 countries in a month.
Advices For Getting In
FIV: Can you give people who are also interested in this industry some advice on how to get started?
ANEJ: Don't! Run! (laugh). I would definitely advise youngsters coming up, to have several things ''on the burner'', meaning never bet everything on one sole thing. Also always be punctual and your own bellwether.
Traveling Around The World
FIV: As we can see and you already mentioned, you have also traveled an incredible amount. Was that related to jobs or could you afford it through jobs?
ANEJ: Both. Most of traveling was done as a cause of work. I have always been enamored by travel and my favourite lifestyle will always be globetrotter and sightseer. Usually when I'm free off work I do the opposite and I just stay in and avoid people and places.
FIV: Well, you have to switch off sometimes and everyone needs some time for themselves. What was the most beautiful place you have been to?
ANEJ: Rio De Janeiro during Carnaval season was spectacular. The energy of the city was intoxicating, the vibrant colors everywhere were captivating and alluring..and of course the Ipanema Beach itself is a treasure.
I also love spending my time in Capri, Italy or Lago di Como where I used to shoot a lot while I lived in Italy.
Jobs And Dreams
FIV: That sounds amazing, especially living in Italy must be wonderful. What was your biggest and most exciting job so far?
ANEJ: My biggest job was definitely working for Calvin Klein, or Pierre Balmain when I was blonde and just starting out in the world of fashion. I also loved my L'Officiel Cover shoot or a 3 day campagin shoot I did in Singapore.
FIV: That already sounds great. Do you still have a particular dream that you would like to make come true?
ANEJ: I most definitely do, however out of habit I never talk about things that aren't out yet. In general I want to be happy and successful in whatever I choose to do. And I will always want to have a lot of freedom.
https://fivmagazine.com/wp-content/uploads/2022/10/anej-sosic-interview-calvin-klein-campaign.jpg
600
1200
Lisa-Marie
/wp-content/uploads/2023/08/fiv-magazine-logo-news-influencer-fashion-interior-travel-real-esates.svg
Lisa-Marie
2022-11-16 12:11:46
2022-11-16 12:13:27
Interview With Model And Actor Anej Sosic