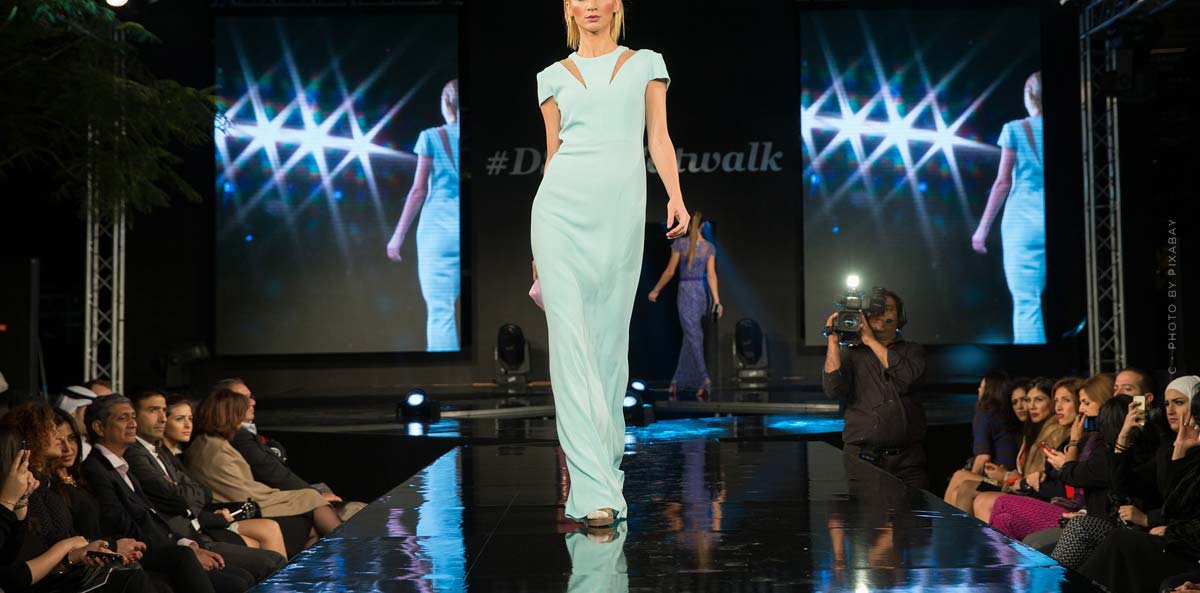 Eva Herzigová: 90s supermodel, influencer & mother in the Wonderbra
In the spring of 1989, a 16-year-old girl travels to Prague with her family and by chance becomes part of a model competition that her sister should have gone to. It is the beginning of an exemplary career, which is still looked back on with great respect 30 years later. Blue eyes, blonde hair and dreamlike measurements spread over 1,80m. The talk is of supermodel Eva Herzigová. In the 90s she became a supermodel alongside Claudia Schiffer and Naomi Campbell. As the daughter of a competitive swimmer and a housewife, she learns discipline and self-optimization at an early age. Even the blonde, who once bore the nickname "The Cigarette" because she was so slim, did not believe in a modeling career, because she had always believed that her big sister could do it. Nevertheless, the Czech woman tried her luck after successfully participating in the fashion competition in Paris, and soon the fashion labels and designers recognized her talent.
"Miss Wonderbra"
Imagine them driving by Times Square in New York one afternoon in 1994 after work and suddenly a huge picture of a blonde in provocative underwear with the slogan "Hello Boys" or "Look me in the eyes and tell me that you love me" appears next to her. Would you have kept the track? A bra of all things helped the up-and-coming model to make her breakthrough in the 90s. The "Wonderbra" adorns the screens of Times Square and in it is the newcomer Eva Herzigová. The sight of her surprised even some car drivers who were distracted by the campaign. With the increase of car accidents in Times Square, Eva Herzigová gained more and more attention. The Czech woman joined the ranks of supermodels and is still considered one of the most successful models in the world.
Model, actress, entrepreneur – The facets of Herzigová
As a model at only 16 years of age, she had to realize early on how hard life can be. She fought her way to the top and held on to the top, but modeling alone is not enough for the disciplined blonde. A career as an actress is not far away, where she herself often claimed to play only one role as a model. In front of the camera a supermodel who knows what people want, behind the camera an attention-shy girl. Is the person Eva Herzigová a lie? There is nothing wrong with that in the true sense of the word, if you consider the fact that her job as a model requires her to be whatever is expected of her.
"I just pretend all the time." (Source: World)
Herzigová seems to have become older not only biologically but also mentally. She is aware of her value and takes risks. Her excursion into acting does not seem to have been a mood for a long time, but a fulfilled dream. In 1992 she celebrates her acting debut in the film "Inferno" by Ellen von Unwerth. Smaller roles followed, but the big breakthrough failed to materialize.
Besides modeling and acting she tries her hand at being a designer. Herzigová can already look back on her own swimwear line and a cooperation with Gerry Weber. It seems that the supermodel is far from being ready to explore the world and life in all its facets. What will come next?
The floor nut
After many years and an eventful career as a catwalk icon, Herzigová founded a family and is today a proud mother of three children. Like no other supermodel, she lets the world take part in her life. On Instagram and Co. the 47-year-old presents herself as a down-to-earth mother who stands behind the stove and presents her "normal" life. A normal life is certainly characterized by other aspects of life than that of a supermodel, but Eva's values have changed over time.
"Family, work, independence. And continue studying to grow, to learn." (Source: Kölner Stadt Anzeiger)
However, the mother of three is not very enthusiastic about the social media. Although she participates in this movement, she does not believe in its sustainability. Today's models see themselves essentially as influencers and advertising spaces. Their catwalk is the Internet, especially Instagram. The platform shows models as persons who can be approached, who can influence the appearance of their person through postings. Eva Herzigová likes to look back on past times and remembers the personality cult around supermodels. Even if influencers of the 20th and 21st centuries are certainly justified, she is sure that this is a trend that would not come close to the status of supermodels.
"I don't think that this movement will be as present in 20 years as the supermodels are today, for example." (Source: Gala)
Besides Claudia Schiffer, Naomi Campbell, Heidi Klum etc. wrote and continues to write the almost 50 year old history and yet success never went to her head. In her meanwhile second marriage with the Italian entrepreneur Gregorio Marsiaj she finds the role for life as a loving mother.
What makes a supermodel?
Eva Herzigová fulfils the (external) clichés of a model in every respect. Perfect measurements, clean skin and full hair. But the supermodel as it used to exist, does not exist anymore. The demands on the model, how she has to look like, generally how she acts in the world have changed. Herzigová even goes one step further and calls the activist Greta Thunberg a supermodel. The status of a model and its definition are at a turning point. A model is no longer just an empty canvas, but a person with a voice.
"Models today receive more attention for what they are – and what they say" (Source: Süddeutsche Zeitung)
Influencer Marketing
Even supermodels like Eva Herzigová, Heide Klum or Naomi Campbell use the possibilities of digital presentation in the age of Instagram and Facebook. Through clever posts and a well-considered marketing strategy, they are gaining attention and are better known as influencers than ever before.  The word "influencer" is not a modern invention of marketing, but a business model that has worked for thousands of years, also known as "recommendation marketing". A recommendation means that people (with influence) have an effect on other people through positive opinion making. People who receive the recommendation will usually stick to it, once the willingness to buy is given.  The goal of successful marketing is to introduce products or services to a previously determined target group through interesting and creative content and to motivate the target group to act.
Virtual Influencer: The future of tomorrow?
Lil Miquela, Zoe, Ella, Bermuda, Daisy Page, Shudo. What do these six people have in common? They are successful influencers and models on Instagram and Co. They are considered the new discovery in social media. But what makes them so special? They are not alive. The pixel-creatures only exist online and thus fool some people. Their whole appearance seems so real that even big fashion brands book the influencers for shootings and fashion shows.
The trend of virtual influencers is a phenomenon of the 21st century. After Facebook and Instagram came the bloggers, real people who exploit the platforms to their advantage and entertain their fans on various topics. At the latest since the advent of digital photography and Photoshop, the difference between real and fake can no longer be seen anyway. The advantage of a virtual character: He can be everything and very fast! The developers behind the virtualities create an answer to a prominent demand. In elaborate miniature work a story around the person is invented, character traits are cultivated and pixel by pixel new marketing possibilities are created. In this way, new opportunities open up for the fashion world.
Read more about heid and Co. here.
What makes Bella, Gigi, Taylor and Haily so special? Find out in the article about the Millenialmodels.
Lil Miquela and Co.: digital models and influencers Read more here.
Controversies and dangers
If people are already able to design virtual people whose fiction you can't even look at, where are the limits and does this change influence the traditional, already critically eyed model world? Are the digital newcomer models a competitor to the real supermodels of the 90s, like Naomi Campbell or Heidi Klum, as well as the hip models of the 21st century, Gigi Hadid or Haily Bieber? But the effort of a virtual model should not be underestimated. Because behind the perfect appearance and the unmarked life are several hours of hard work. Moreover, digital influencers are not cheaper than real ones of their kind. Besides the development costs, the team behind all the steps of Shudu and Co. must not be forgotten. Italians, design specialists, marketing managers and so on. However, this development does not pose a threat to the demand for real models, says Cameron Wilson.
Advantages at a glance
They are immortalized, the career could take decades, even centuries
Companies can build their own virtual models / influencers
Managing brand image
Messages which are to be conveyed to the target group can be better controlled
Appearance and personality can be tailored to specific industries
Any background can be mounted
inexhaustible workspace
no short term hype – seven digit financing reasons into the Tech start UP brother (Creator of Lil Miquela)
in the future, more art figures from different industries will populate the social media
Virtual Influencer booking
Virtual influencers are becoming more and more popular, and in a few years they could possibly take over the entire fashion market. But where do I go as a label to book a digital influencer? Meanwhile there are several agencies that specialize in virtual avatars and models or influencers.
CM Models is the first model agency in Europe with virtual influencers. Hip digital influencers like Ella and Zoe can be booked there. Ella is the first digital model of the agency and is in the starting blocks of an ambitious career. Two beauties followed her: Zoe and Linda. While Zoe is already running her first fashion show at the Russian Fashion Week, Ella is becoming a hip Instagram Influencrin.
https://fivmagazine.com/wp-content/uploads/2020/09/eva-herzigova-supermodel-laufsteg-modenschau-kleid-grun-zuschauer-scheinwerfer-laufen-.jpg
593
1200
Lisa-Marie
/wp-content/uploads/2020/07/fiv-magazine-news-instagram-youtube-tiktok-influencer-fashion-interior-jewelry-real-estate-tips-help-logo.png
Lisa-Marie
2020-09-14 07:00:56
2021-07-08 11:24:08
Eva Herzigová: 90s supermodel, influencer & mother in the Wonderbra