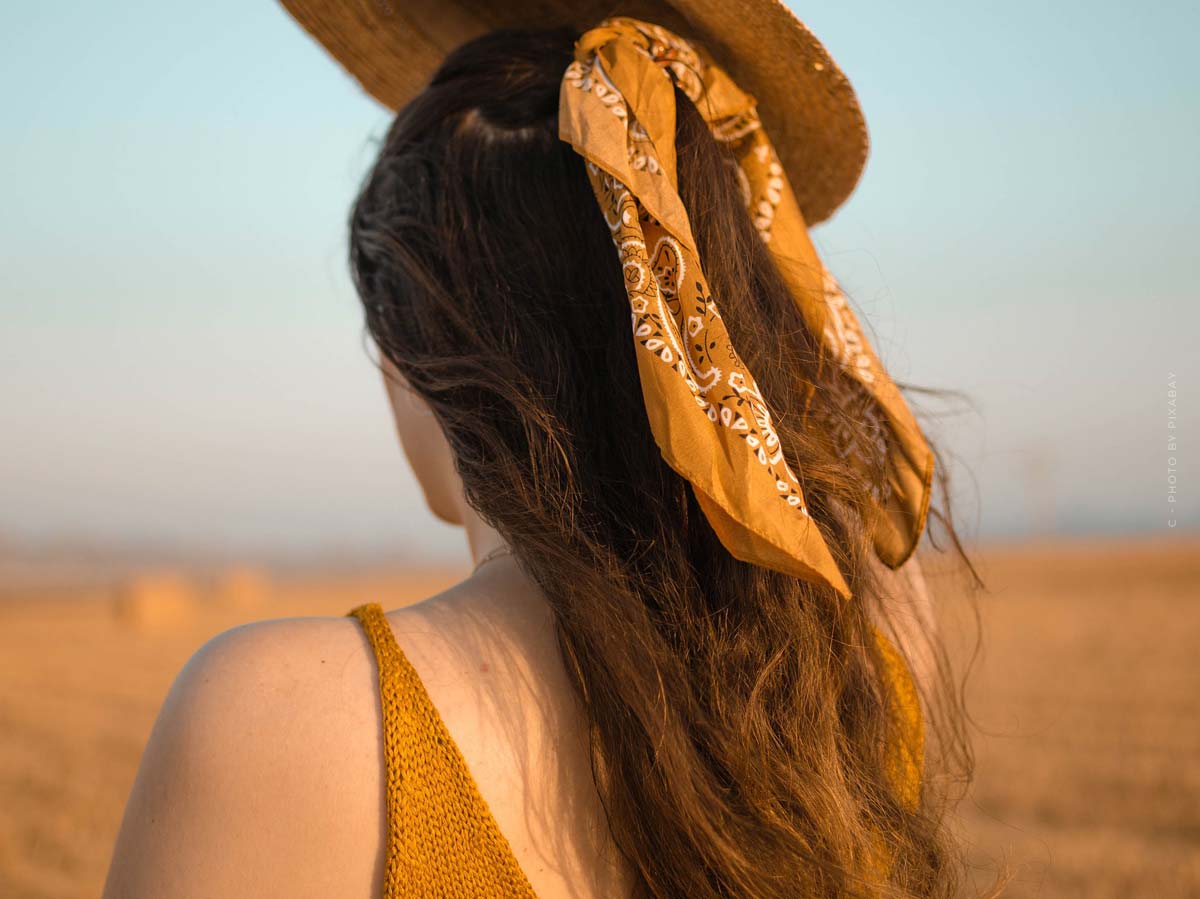 Bella Hadid: Success & Family as Influencer
Isabella Khair Hadid, better known as Bella Hadid is a 1.75m tall success story with ups and downs, who has managed to make a name for herself in the fashion world alongside her older sister Gigi Hadid. More than that, she is considered one of the most popular models of the 21st century and for some months now the most beautiful woman in the world, before Beyonce. But originally Bella Hadid dreamed a completely different dream. And so she ended up on the catwalks of the world due to a tragic event.
Daughter of Yolanda and Mohamed Hadid
As the daughter of the Dutch model Yolanda Hadid, Bella Hadid was born in 1996 in Washington, D.C. into an already very successful family. She grew up as the second born, sheltered on a ranch in Santa Barbara and got to know the model business at an early age. A successful model mother, a real estate mogul father and an older sister who climbs the Model Olympus. You could say that the 23-year-old was born with a career as a model. As part of the "Real Housewives of Beverly Hills", mother Yolanda regularly took the young Hadid sisters to the set or to photo shoots. Although it wasn't Bella's dream to become a model, she followed in the footsteps of her mother and sister Gigi in 2014 and worked her way to the top.
Career in the shadow of the family: Gigi Hadid, Anwar Hadid
But how must it feel to be compared to her sister all the time? To constantly have the feeling to be better? Even though the two have a close relationship, Bella seems to be in the shadow of her one year older model sister. A family competition fueled by family ambition and a fashion industry that forgives nothing. So both have already had to take a lot of criticism and bad headlines. And then there is Anwar Hadid. Anwar Hadid who? The youngest brother of the Hadid clan and candidate for the model throne. The Hadids seem to be a real hotbed for models. Even though Anwar hasn't had a worldwide breakthrough like his sisters, he's well on his way. In any case, he is learning from the best.
Bella Hadid interview
The famous Vogue interview format "73 Questions with…" meets Bella Hadid at her riding stable and learns exciting details about her life as a rider, her family and her passions. To the question: "What are you addicted to?" the charming model answers confidently: "Chocolate". A real surprise with the dream measurements. Learn more about Balla Hadid in the video and let yourself be surprised.
Blows of fate and missed opportunities
Becoming a model is a dream that often does not come true for many young girls. A popular job in which only few can establish themselves. Unlike sister Gigi, however, little Bella did not want to become a model. Bella Hadid wanted to go to the Olympic Games. As a teenager, Bella was a successful rider and almost achieved her dream of winning the Olympic Games in riding. Unfortunately, the then 17-year-old had to face a much greater challenge. Like her mother Yolanda and her brother Anwar, she fell ill with the incurable disease Lyme disease. This manifested itself through severe exhaustion, headaches, neck and joint pain and in severe cases, high fever and paralysis. With a heavy heart the young brunette gave up her passion and devoted herself to modeling.


FragranceTip.com by FIV
Most beautiful woman in the world? Julian De Silva knows it!
In 2020 the English plastic surgeon Julian De Silva announced that he had found the most beautiful woman in the world. But the parameters and criteria for this discovery were criticized worldwide. For Silva calculated the most beautiful face in the world on the basis of the golden section, which already in ancient times served as the principle of aesthetic proportioning. Using a new computer technology based on values from antiquity, calculate beauty? Many women in the world have a problem with this and Bella Hadid becomes the focus of a discussion about body concepts and ideals.
Bella is more beautiful than Beyoncé
According to Siva's analysis, the model fulfills the highest beauty factor, 94.35%, making her more beautiful than Beyonce, who takes second place. But in an age where authenticity is worth more than beauty standards and supposed perfection, the plastic surgeon's test seems completely outdated. It is also not surprising that the result of the test reignited the discourse on possible cosmetic surgery at Bella Hadid. Has Bella Hadid had something done? For some time now, rumors about beauty ops have been circulating in the beauty industry.
Bella Hadid: Plastic surgery?
Watch the video to learn more about the cosmetic surgery the model is said to have had.
What makes a (super)model?
Supermodels like Eva Herzigová or Heidi Klum fulfill the (external) clichés of a model in many ways. Perfect measurements, clean skin and full hair. But the supermodel as it used to exist, does not exist anymore. The demands on the model, how she has to look like, generally how she acts in the world have changed. Herzigová, for example, even goes one step further and calls the activist Greta Thunberg a supermodel. The status of a model and its definition are at a turning point. A model is no longer just an empty canvas, but a person with a voice.
"Models today receive more attention for what they are – and what they say," said Eva Herzigová (source: Süddeutsche Zeitung)
What makes Bella, Gigi, Taylor and Haily so special? Find out in the article about the Millenialmodels. —LINK—
Influencer Marketing
Even supermodels like Eva Herzigová, Heide Klum or Naomi Campbell use the possibilities of digital presentation in the age of Instagram and Facebook. Through clever posts and a well-considered marketing strategy, they are gaining attention and are better known as influencers than ever before.  The word "influencer" is not a modern invention of marketing, but a business model that has worked for thousands of years, also known as "recommendation marketing". A recommendation means that people (with influence) have an effect on other people through positive opinion making. People who receive the recommendation will usually stick to it, once the willingness to buy is given.  The goal of successful marketing is to introduce products or services to a previously determined target group through interesting and creative content and to motivate the target group to act.
Virtual Influencer: The future of tomorrow?
Lil Miquela, Zoe, Ella, Bermuda, Daisy Page, Shudo. What do these six people have in common? They are successful influencers and models on Instagram and Co. They are considered the new discovery in social media. But what makes them so special? They are not alive. The pixel-creatures only exist online and thus fool some people. Their whole appearance seems so real that even big fashion brands book the influencers for shootings and fashion shows.
The trend of virtual influencers is a phenomenon of the 21st century. After Facebook and Instagram came the bloggers, real people who exploit the platforms to their advantage and entertain their fans on various topics. At the latest since the advent of digital photography and Photoshop, the difference between real and fake can no longer be seen anyway. The advantage of a virtual character: He can be everything and very fast! The developers behind the virtualities create an answer to a prominent demand. In elaborate miniature work a story around the person is invented, character traits are cultivated and pixel by pixel new marketing possibilities are created. In this way, new opportunities open up for the fashion world.
If people are already able to design virtual people whose fiction you can't even look at, where are the limits and does this change influence the traditional, already critically eyed model world? Are the digital newcomer models a competitor to the real supermodels of the 90s, like Naomi Campbell or Heidi Klum, as well as the hip models of the 21st century, Gigi Hadid or Haily Bieber? But the effort of a virtual model should not be underestimated. Because behind the perfect appearance and the unmarked life are several hours of hard work. Moreover, digital influencers are not cheaper than real ones of their kind. Besides the development costs, the team behind all the steps of Shudu and Co. must not be forgotten. Italians, design specialists, marketing managers and so on. However, this development does not pose a threat to the demand for real models, says Cameron Wilson.
Advantages of virtual influencers at a glance
They are immortalized, the career could take decades, even centuries
Companies can build their own virtual models / influencers
Managing brand image
Messages which are to be conveyed to the target group can be better controlled
Appearance and personality can be tailored to specific industries
Any background can be mounted
inexhaustible workspace
no short term hype – seven digit financing reasons into the Tech start UP brother (Creator of Lil Miquela)
in the future, more art figures from different industries will populate the social media
Virtual Influencer booking
Virtual influencers are becoming more and more popular, and in a few years they could possibly take over the entire fashion market. But where do I go as a label to book a digital influencer? Meanwhile there are several agencies that specialize in virtual avatars and models or influencers.
CM Models is the first model agency in Europe with virtual influencers. Hip digital influencers like Ella and Zoe can be booked there. Ella is the first digital model of the agency and is in the starting blocks of an ambitious career. Two beauties followed her: Zoe and Linda. While Zoe is already running her first fashion show at the Russian Fashion Week, Ella is becoming a hip Instagram Influencer.
https://fivmagazine.com/wp-content/uploads/2020/09/bella-hadid-supermodel-braune-haare-landschaft-haarband-hut-gelb.jpg
899
1200
Lisa-Marie
/wp-content/uploads/2023/08/fiv-magazine-logo-news-influencer-fashion-interior-travel-real-esates.svg
Lisa-Marie
2020-09-23 07:00:39
2021-07-08 11:39:32
Bella Hadid: Success & Family as Influencer