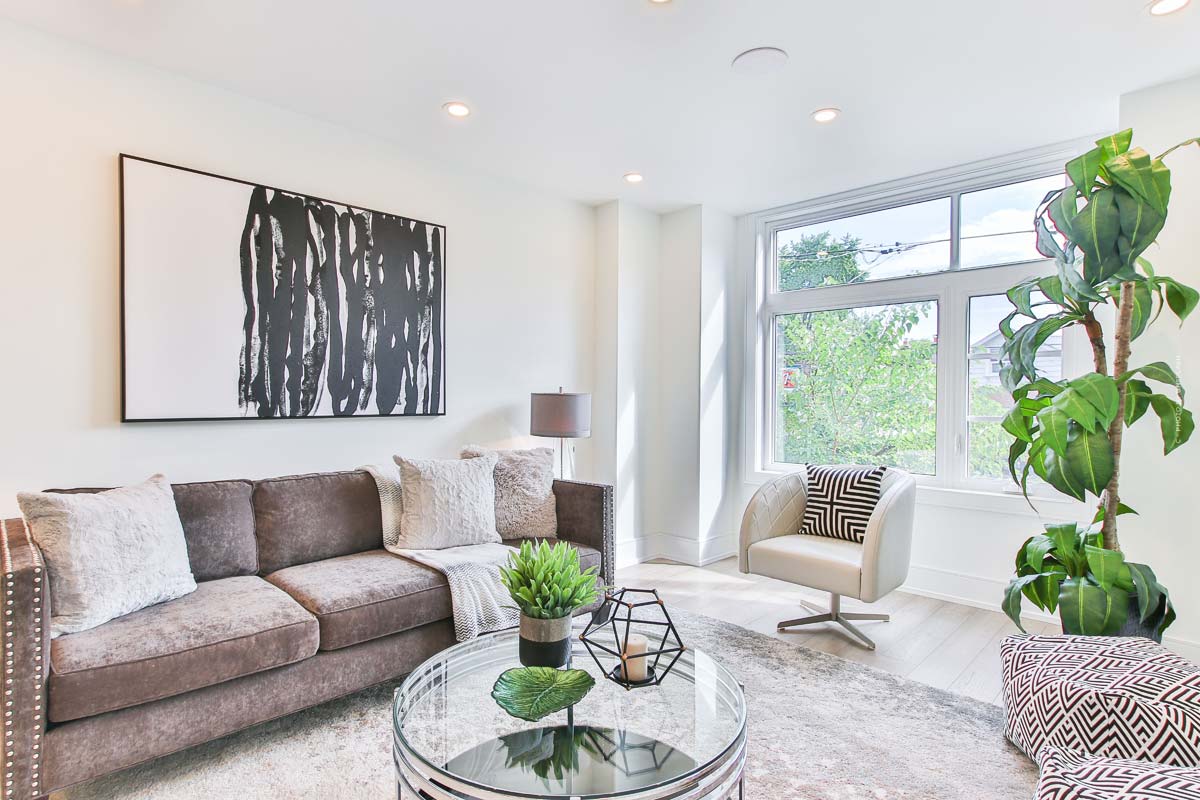 Brabbu Design Forces: Portuguese high-end design of furniture, mirrors and more
Brabbu – This is one of the most prestigious and luxurious companies in the field of interior design and furniture. Brabbu is a well-known Portuguese company that manufactures furniture and decorative elements to decorate any living space. They are masters of fabrication through years of tradition and use only high quality and environmentally friendly materials to guarantee excellent quality of the final products. Brabbu, like many furniture design brands, is always hiring new designers to create individual and unique furniture pieces for their collections, always offering customers something new and exciting. Thereby furniture and accessories for every room in the house can be found, be it shelves, tables, sofas, armchairs, mirrors, or, or, or…Let yourself be carried away into the interior world of Brabbu here! Editor's tip: Also check out our guide to interior styles, where you'll find info, tips and trends on all things interior design: Interior Styles XXL.
Brabbu: Portuguese high-end traditional house for furniture & co.
Brabbu is a prestigious and very well-known interior brand in the field of interior design. All models are designed to meet the high standards of comfort, style and quality that the manufacturer sets for all its furniture. In doing so, the collections and models are under the key themes of individuality and harmony.
Brabbu always engages neither the best designers who draw their inspiration from nature and culture of different countries – and this should also be reflected in the respective products. The furniture and home accessories combine both modern and classic elements, as well as elements of Art Deco, Art Nouveau and other directions – the product range is extensive. The reference to nature is very important for the label and is also reflected in the naming of the products. Prices for all products are available online only on request.


Germany - Spain - USA
Tip! All luxury brands for the perfect interior from A-Z can be found in our comprehensive XXL article Interior brands!
Quality Promise: Long durability, high-quality materials and unique design
The company is a traditional company and therefore particularly concerned about quality and durability. The products meet the strict standards for safety and reliability set by the company, which promises you a piece of furniture with high durability that does not wear out quickly and does not require repair for years. With decades of improving manufacturing processes, high-tech processes are now used in the fabrication of products as well as manual labor to achieve the best results: Furniture that stands out for its stability, durability, quality and practicality. Moreover, Brabbu uses only environmentally friendly materials that meet the appropriate controls. In doing so, the manufacturer uses materials such as:
Natural wood (oak, walnut, rosewood, lime, ash, etc.)
Hardwood
Leather & Imitation Leather
Textiles (velvet, twill, corduroy, cotton, etc.)
Natural stone (marble etc.)
Metal (iron, nickel, brass, copper, etc.)
Glass
Polyurethane foam
Acrylic
Down
And much more…
Values and themes of the interior brand: furniture with quality, luxury and depth
The manufacturer of furnishings has committed itself to 4 values, which it tries to live up to in design, implementation and production: Nature (nature), Wildness (fierceness), Memories (memories) and Culture (culture). They try to incorporate these factors into each of their products and each of their designs in order to create a connection between all the themes. All the memories in the world are united in nature, and Brabbu in turn harnesses these to create new memories with their newly created products. The pieces of furniture are meant to make the strength and power of nature audible and visible, and each is meant to tell its own unique story, for example through unusual textures or shapes.
Brabbu Contract: Meaning and designed spaces of Brabbu – Video
In this video a Brabbu employee talks about the motives behind the company, the creation of the line "Brabbu Contract" and also some rooms equipped with Brabbu furniture like hotels, stores etc. are shown. Let yourself be carried away into the world of Brabbu Design Forces and discover their very own style and signature.
Upholstered furniture: armchairs, chairs and sofas – unconventional & simple
Brabbu is known, among other things, for its unique upholstered furniture, which reflects a mixture of tradition and modernity. The designs can be quite different, but the choice of colours and materials are often similar. The main materials used are suede, smooth leather and, above all, velvet. The choice of colours is one thing above all: colourful. The upholstered furniture is largely designed in one colour, but then in colours such as beige, dark green, royal blue, dark grey or a deep Bordeaux. The diverse designs leave the possibilities completely open and offer plenty of scope for choice and possible combinations.
Armchairs: luxurious cosiness with velvet, leather and uniform colours
The armchairs of the Brabbu brand enjoy great popularity. They are mostly designed in one color, but individualize themselves through shape and choice of material. Above all, the fabric velvet is used here, but also smooth leather is often used. The sophistication of the designs should therefore be emphasised less by bright colours and more by the details of the choice of form of the respective armchair. Popular designs include the Essex Armchair, with a quilted look and golden base, or the Hera Armchair, with a wide, stepped back and large seat, as well as an almost all-round base made of the same material as the armchair. As a potential customer, prices are only available on request.
Chairs: Upholstered chairs for the dining room, bar stools & co.
Similar to the armchairs, Brabbu also focuses on upholstered furniture when designing chairs for dining rooms, bars & co. Chairs that the company offers exude a certain opulence with the same degree of calm and simplicity. Here, too, a monotonous color scheme prevails in the respective product, monochrome-colorful is the motto. Chairs and stools in dark green or bordeaux-coloured velvet or seats in light, mottled shimmering green, golden silk or light blue velvet can be found. The design of the chairs and stools is very different, but they all have one thing in common: they look insanely comfortable!
Sofas: two-seater, ottoman or sofa – a dream for every living room
Brabbu's sofas also follow the style and design scheme of upholstered furniture: lots of velvet, bold colours, but always only one colour per piece of furniture. Brabbu offers sofas of different sizes, from single sofas to ottomans and two-seaters to roomy sofas for the whole family. The focus is on straight lines, high quality and simplicity, whereby the simplicity is partly broken up by extreme colour choices such as dark green or purple. Here, too, Brabbu combines tradition and a slight kitsch with modernity and simplicity, creating simple yet expressive highlight sofas for any room.
"Casegoods": tables, shelves and cupboards with storage space.
In addition to unique upholstered furniture, Brabbu also offers an extensive collection of furniture such as cabinets, sideboards, dining or side tables. The choice of materials is also diverse. The main materials used are wood, white and black marble, metal elements and gold/metallic colours. As with all furnishings, Brabbu also focuses on high quality and individual, varied design for its Casegoods.
Tables: side tables and tables for living and dining rooms made of exclusive materials
The range of tables from Brabbu is large. You can find tables for the dining room, high and low side tables, coffee tables and desks. The designs at Brabbu follow the line of exclusivity, are made of high quality materials and yet do not belong to one design form.
The "Ardara Console", for example, is a side table or desk reminiscent of the British Stonehenge. The table is available in a version made exclusively of black, red and white mottled marble, or in a completely gold-plated version. The difference in material alone makes the tables look very different. Graphic side tables made of metal mesh or in minimalist geometric form can also be found in Brabbu's repertoire. Below are a few examples from the current collection. Let yourself be inspired by the diversity!
Koi Center Table (glazed metal, glass or marble)
Lallan Center Table (pallisander, copper and black lacquer)
Latza Center Table (walnut and copper)
Agra II Dining Table (white marble and gold-copper)
Apis Dining Table (oak and copper)
Shelves and cupboards: natural materials become sideboards, shelves & co.
The range of cabinets at Brabbu is relatively small, but no less luxurious or appealing for that. For cabinets and shelves, mainly wood and metal elements are used, which make the products look natural and yet high quality and can thus perfectly fit into the atmosphere of the corresponding room.
Cabinets are often available in combination with matching bedside cabinets, such as the "Huang Cabinet" and the accompanying "Huang Bedside Table". Both are made of pure wood, walnut on the outside and rosewood on the inside. The grain of the wood is visible all around and makes the cabinet almost look like a tree. To give the simple piece of furniture a highlight, both the cabinets have golden handles that resemble branches. A real eye-catcher for any living room or bedroom!
Home accessories: mirrors, cushions, screens, rugs, etc.
In addition to the "hardware" of furnishings such as furniture, wardrobes, beds and much more, Brabbu also offers a variety of home accessories such as mirrors, cushions, rugs or lamps, which are quite decisive for the perfect room ambience. Here too, Brabbu attaches great importance to collections, belonging and coherence: many lamps or cushions match the respective sofa or wardrobe. Nevertheless, the products still form a harmonious overall picture even if you mix different collections. Bravo Brabbu!
Lamps: stone, gold and glass prevail in illumination
The lamps that Brabbu offers range from wall lamps to floor lamps and ceiling lamps. Stylistically, the products always move in a modern, puristic but still refined design. Materials are mainly copper (mostly gold-plated / lacquered), glass and natural stone. The lamps are simple and yet striking, without overloading a room with it. They fit in any room, whether living room, bedroom, kitchen or even in the hallway. Coherence and refined understatement are in the foreground here.
Carpets: Whether rugs or installable sheets – carpets for hallway, bedroom & Co.
Brabbu attaches importance to the reference to various cultures, and especially the design of the carpets reflects this ambition. The patterns are often based on traditional patterns from different cultures. An example of this is the "Cauca" carpet, which originates from the Colombian Cauca culture and picks up on its traditional geometric patterns and artwork from the 9th and 10th centuries. Some of the carpets are available both as flatweaves and as individual highlight carpets or rugs.
Pillows: Colourful and yet simple – cushions as highlights for bedroom & living room
Similar to the carpets, the cushions by Brabbu are also relatively unusual. Whether tassels, pastel colours or silky shimmering embroidery: Brabbu sets highlights in every room with its cushions. Mostly the cushions are square or rectangular, so the choice of shapes remains classic. Like everything at Brabbu, these products also have a history and a specific reason for their creation. The "Crochet Classic", for example, revisits the centuries-old tradition of crochet in a modern take on it. An oriental pattern and silky fabric break up the rugged look of the crocheted tassels that frame the pillow. With these cushions you can add the finishing touch and a very special highlight to any room.
Bathrooms: Luxury Baths & Washbasins x Maison Valentina
Brabbu is known not least for its unique bathroom furniture. In addition to bathroom cabinets and accessories, the company also offers stunning bathtubs and washbasins. If you furnish your bathroom with Brabbu, you will have a very special experience every time you enter! The style runs through: Gold, marble, black lacquer and copper form the basis of the material choices. Simple patterns and especially the scaly pattern of the "Koi" collections are also continued in designs for bathtubs and washbasins. Brabbu always works in close cooperation with Maison Valentina. Let yourself be enchanted!
Bathtubs: Koi, Diamond or Newton – the very special bathing experience with Brabbu
The bathtubs are definitely a flagship of the company. Especially the "Koi" bathtub, whose design is supposed to be reminiscent of the scales of a koi carp, is unique and very well-known. But the "Newton" bathtub is also a highlight in the repertoire and an absolute eye-catcher. The gold lacquered tub is framed by shiny black and gold lacquered balls, which basically look like bath foam or soap bubbles. Despite the playful idea, the bathtub does not look kitschy at all, but rather elegant and smart. There are corresponding washbasins for all the bathtubs, and the collections always have the same name. Brabbu baths are something very special.
Washbasins: Eden, Darian or Lapiaz – unique washbasins with luxury flair
The washbasins from Brabbu are always designed in connection with the corresponding bathtub and therefore the collections always have the same names, such as "Lapiaz", "Newton" or "Koi". The typical Brabbu choice of materials continues: gold, black lacquer, white and black marble and lots of individual design. The products are a highlight that can turn any bathroom into something uniquely special. The "Symphony" washbasin, with its glossy black lacquered base and the golden pipes staggered all around, resembles an organ in a way – at least in connection with the name. Brabbu designs unique products that have a soul – each piece is something very special.
https://fivmagazine.com/wp-content/uploads/2021/01/brabbu-interior-moebel-einrichtung-wohnzimmer-badezimmer-sofa-sessel-spiegel-wohnung-haus-einrichten.jpg
800
1200
Lisa-Marie
/wp-content/uploads/2023/08/fiv-magazine-logo-news-influencer-fashion-interior-travel-real-esates.svg
Lisa-Marie
2021-01-03 07:00:20
2021-07-17 17:08:33
Brabbu Design Forces: Portuguese high-end design of furniture, mirrors and more