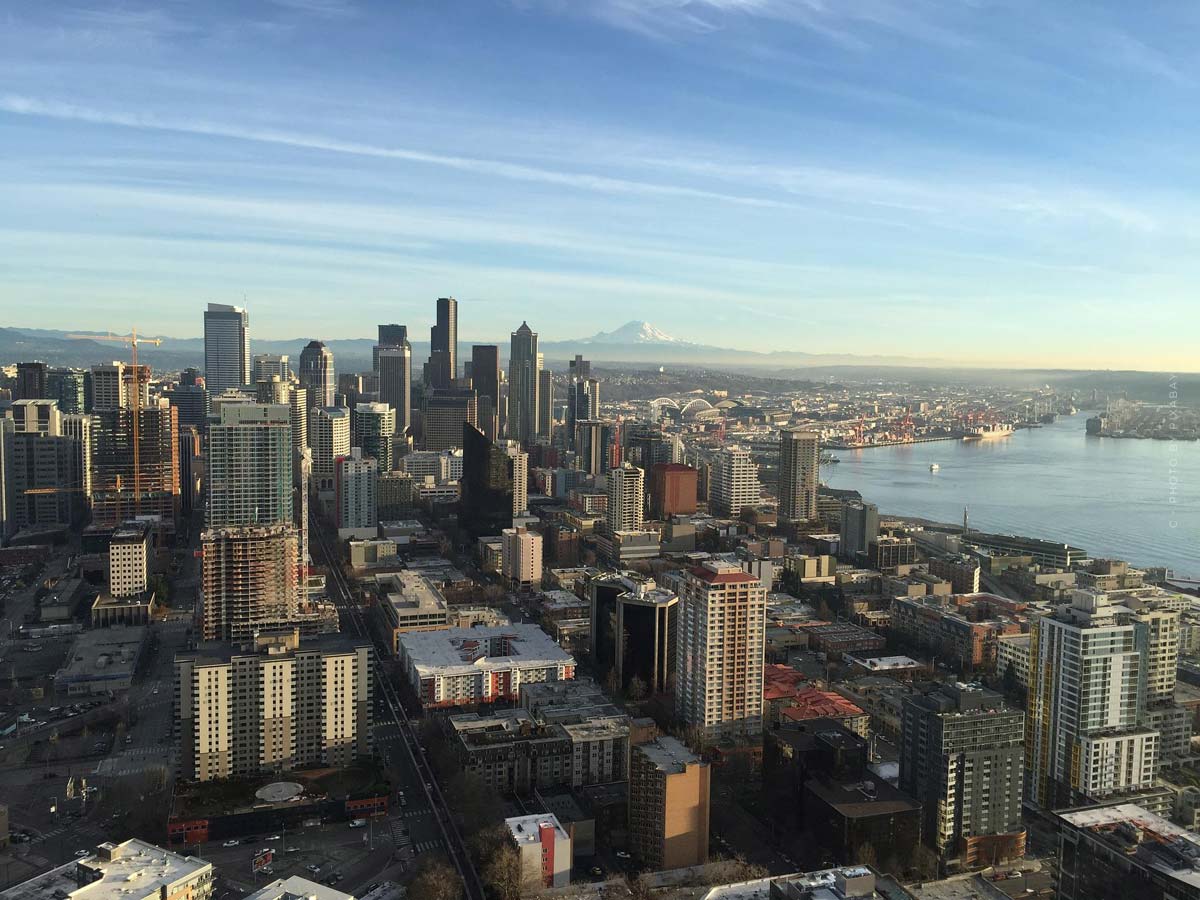 Seattle real estate agents: rent, buy, live in innovative big city – recommendations
Realtors in Seattle – Young, innovative and green – that is Seattle. The metropolis on the west coast of the USA borders directly on the Pacific Ocean and is surrounded by deep green forests. In the area around Seattle there are numerous national parks, so nature experiences meet with a unique cultural diversity. In addition to many farmers' markets, the metropolis is home to the largest number of cafés in the USA. Did you know? About 50% of the population in Seattle has a bachelor's degree. No wonder that countless successful companies have their headquarters here. Back to: Realtors USA.
Find a broker in Seattle
Futuristic skyscrapers and relaxing parklands. The big city of Seattle convinces with an impressive quality of life and versatile recreational opportunities. National parks and the Canadian border are only a stone's throw away. Accordingly, the demand for real estate in the modern metropolis is high. A real estate expert can help you find your way through the confusing real estate jungle and answer all your questions about finding a home. FIV-Magazine has picked out the best realtors in Seattle for you. This is sure to make the apartment hunting process a much more pleasant experience.

Seattle location
In the northwest of the United States, in the state of Washington, lies the major city of Seattle. About 700,000 people call the metropolis home.


FragranceTip.com by FIV
Already on your way to Seattle? Here is the current weather situation:
Keller Williams Realty
Rating 4.6 / 5.0 (47 ratings)
With over 200 agents, Keller Williams Realty is one of the largest real estate agencies in Seattle
Address: 1307 N 45th St #300, Seattle, WA 98103, United States.
Phone:

+1 206-632-2636

Website: kwgreaterseattle.com
Brenner Hill
Rating 5.0 / 5.0 (34 reviews)
Whether you're looking for the perfect Seattle property or selling your old home the experts at Brenner & Hill can assist you with all things related to the Seattle housing market.
Address: 12250 Greenwood Ave N, Seattle, WA 98133, United States.
Phone: +1 206-769-9577
Website: brennerhill.com
Simmi Real Estate
Rating 5.0 / 5.0 (86 reviews)
Simmi Kher is among the top 1% of Seattle real estate agents, so during your search, you're in good hands.
Address:

11109 Slater Ave NE, Ste 200A,

Kirkland

,

WA

98033

Phone: +1 425-324-6466
Website: simmirealestate.com
Danny Greco Homes
Rating 5.0 / 5.0 (64 reviews)
With patience, expertise and years of experience, Danny Greco will guide you every step of the way from the initial inspection to the handing over of the keys.
Address: 1307 N 45th St #300, Seattle, WA 98103, United States.
Phone: +1 206-455-4649
Website: dannygrecohomeswa.com
Linda M Bagley
Rating 4.9 / 5.0 (34 ratings)
Linda M Bagley specializes in luxury properties in Seattle and with 20 years of experience makes her clients feel comfortable during their real estate search.
Address: 130 Nickerson St Suite 201, Seattle, WA 98109, United States.
Phone:

+1 206-419-0065

Website: specialagentsrealty.com
Jessica Livingston
Rating 5.0 / 5.0 (27 reviews)
Finding the right property can be difficult, especially in big cities like Seattle. Jessica Livingston specializes in finding the perfect property for you and your family.
Address: RE/MAX Northwest, 300 NE 97th Street, Seattle WA 98115
Phone: +1 206-856-7900
Website: seattlehomestoday.com
Trelora
Rating 4.6 / 5.0 (50 reviews)
With professional knowledge and constant communication, the real estate agents of Trelora Real Estate are at your disposal with advice and assistance.
Address: 2044 Eastlake Ave E, Seattle, WA 98102, United States.
Phone:

+1 206-231-5261

Website: trelora.com
Geoff Hill
Rating 5.0/ 5.0 (117 ratings)
Since 2006, real estate expert Geoff Hill has been providing a clean slate in real estate transactions.
Address: 1307 N 45th St Suite #300, Seattle, WA 98103, United States
Phone: +1 206-650-8222
Website: seattlehomesearch.com
Aaron de Nunzio
Rating 5.0/ 5.0 (55 reviews)
In the complicated real estate market it is sometimes difficult to keep track of everything. The real estate expert Aaron De Nunzio helps you to keep track of everything in the real estate maze.
Address: 2420 2nd Ave, Seattle, WA 98121, United States
Phone: +1 206-747-2171
Website: aarondenunzio.withwre.com
John O'Brien
Rating 5.0/ 5.0 (30 reviews)
John O'Brien has been recognized for outstanding customer satisfaction every year since 2008 and is therefore the ideal contact for all real estate needs.
Address: 1307 N 45th St #300, Seattle, WA 98103, United States.
Phone: +1 206-799-6957
Website: johnobrienhomes.kw.com
Seattle: Space Needle, green spaces and culture
About 200km from the Canadian border lies the innovative metropolitan city of Seattle. The green parklands and adjacent national parks as well as the Atlantic border make the city one of the most attractive in the USA. The cultural, economic and scientific stronghold has been awarded several times as the most livable city in the USA. So it's no wonder that many people are drawn to the big city with the Space Needle.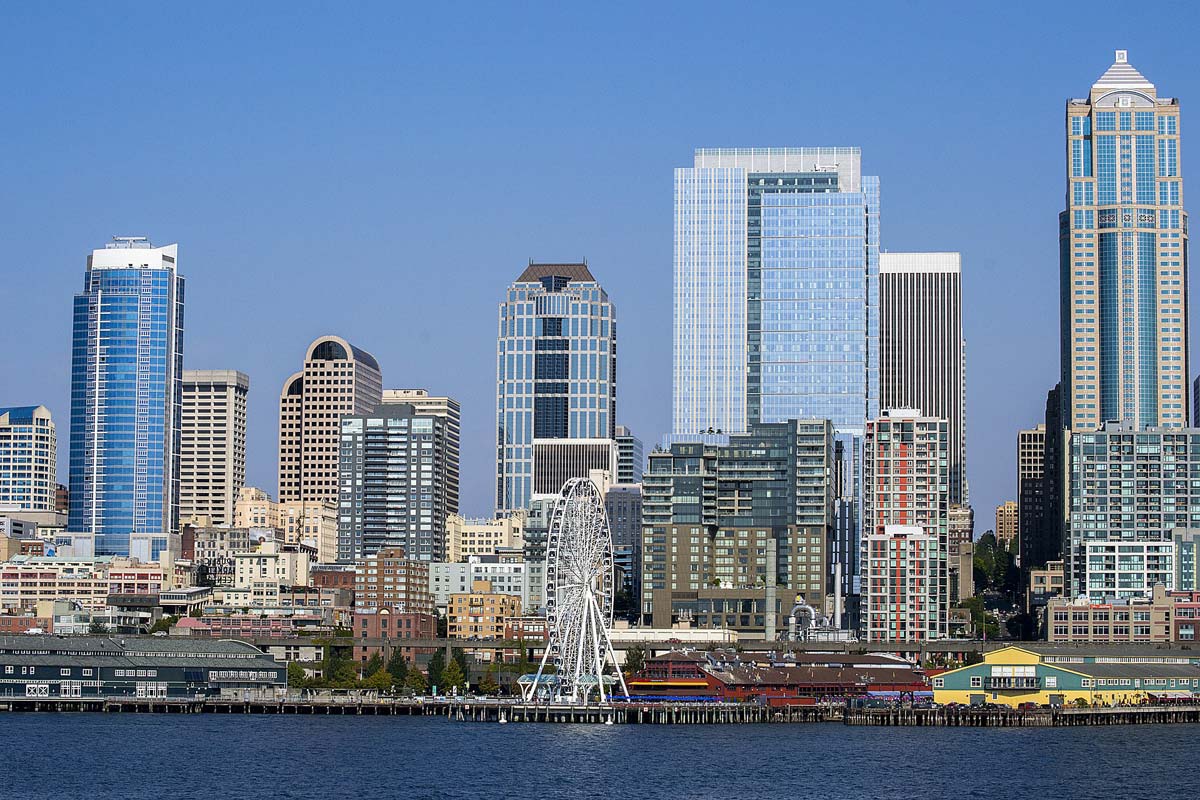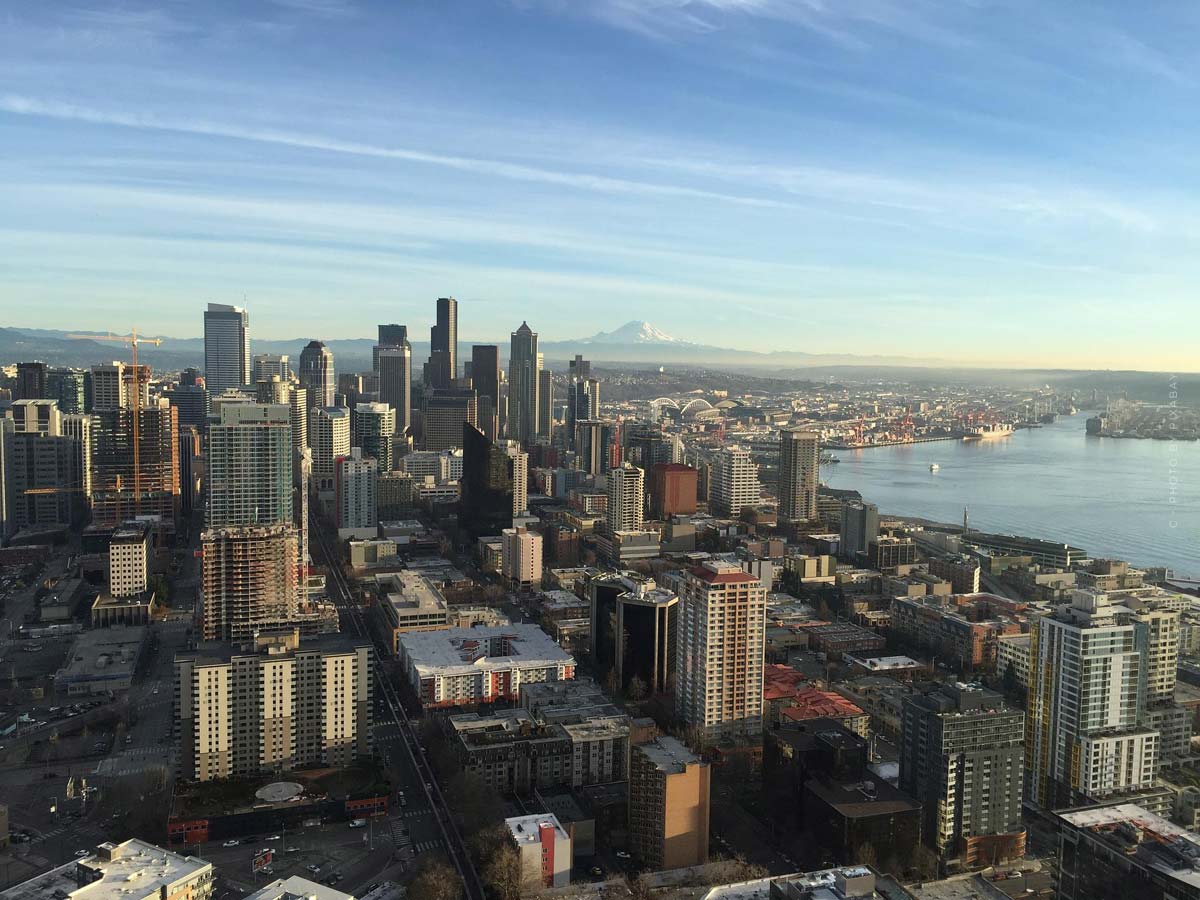 The busy streets of Seattle
Here you can already virtually explore the busy streets of Seattle:
https://fivmagazine.com/wp-content/uploads/2022/04/seatlle-space-neadle-usa-grossstadt-makler-skyline-wolkenkratzer-himmel-wolken-immobilien-1.jpg
900
1200
Lisa-Marie
/wp-content/uploads/2023/08/fiv-magazine-logo-news-influencer-fashion-interior-travel-real-esates.svg
Lisa-Marie
2018-04-14 14:55:56
2022-04-14 16:22:17
Seattle real estate agents: rent, buy, live in innovative big city – recommendations