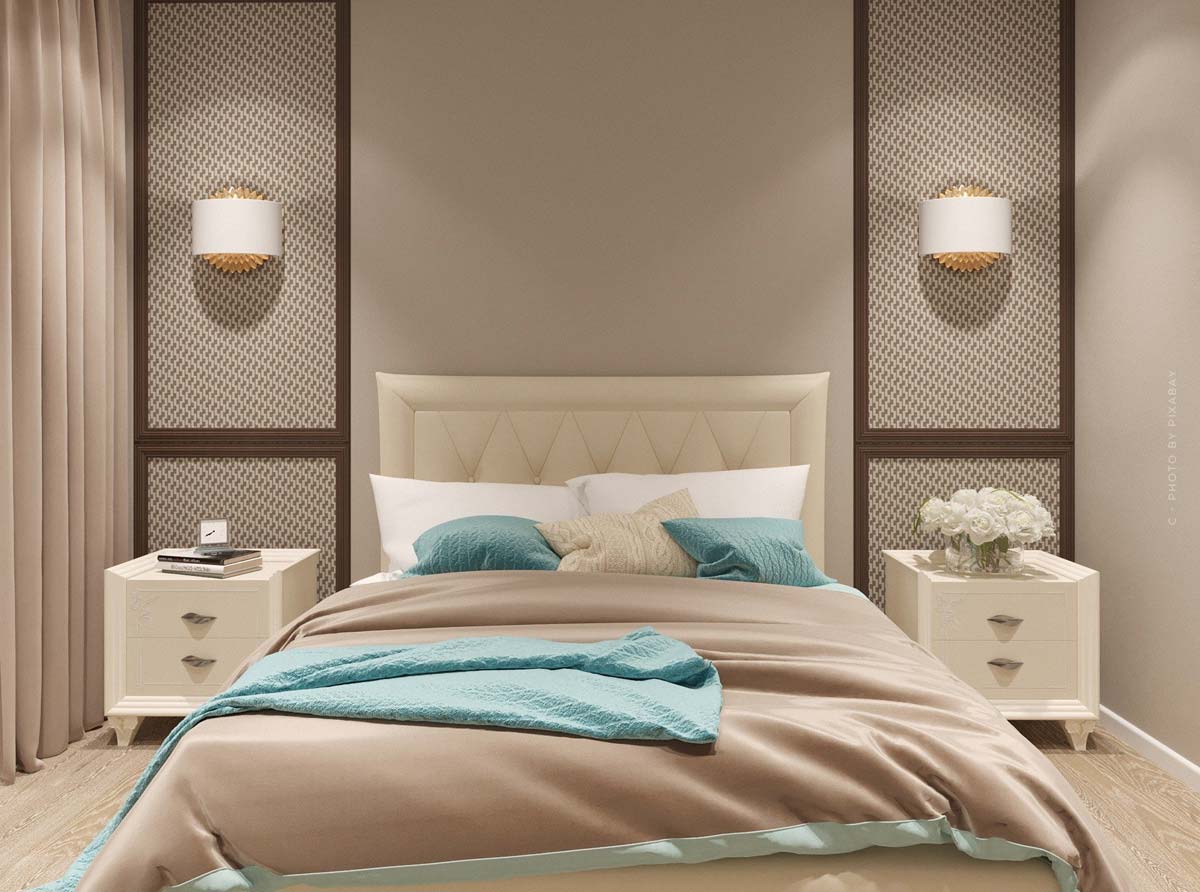 Tiffany & Co. Home: Colorblock tableware, golden straws, decor & charming gifts
Tiffany & Co. Home – Many know the jewelry of the luxury brand, especially the engagement ring in the famous turquoise blue box. But Tiffany can do more than just chains, rings and bracelets. Not only pendants are made of precious silver, but also bowls and cutlery. Finest porcelain in colorblock look will also be a real eye-catcher on your dining table! Tiffany Home has this and much more in its repertoire, read for yourself and let yourself be enchanted and inspired by the enchanting collections! Tip: Are you interested in interior design and interior styles? Then take a look at the overview pages: Room furnishings & XXL interior styles.
Homeware & Deco by Tiffany: Sterling Silver, Porcelain and Co.
Tiffany & Co. stands for timeless style and high-quality classic designs and is the favorite jewelry brand of many women. But those who have taken a closer look at Tiffany will realize that Tiffany has much more in its assortment than just jewelry! Rings and earrings aren't the only small pieces of jewelry from the luxury brand. From paperweights to silver bookmarks for your favorite book, you'll find it all here.
But also larger objects like champagne coolers or the vases and carafes convince with an elegant but unique design. Study, kitchen or simply your whole apartment – let your own home with Tiffany become a modern dream castle in turquoise blue and silver!


Germany - Spain - USA
Would you like to discover even more from the world of interiors? Then take a look at our Pinterest page! Here we have collected the best and most exclusive interior brands for you. Of course you can also find our pinboard on the topic of Tiffany & Co. Home.
Tip. All luxury brands for the perfect interior from A-Z you will find in our comprehensive XXL article furnishing brands
Tiffany & Co. Home Goods – Insights into the 2020 Collection
Numerous products are waiting for you in the home range of Tiffany & Co. In this video we give you a little insight into the magical homeware world of Tiffany. Take a look at the highlights of the Home Collection 2020:
Tableware by Tiffany – Elsa Peretti and Color Block Designs
Buying crockery and cutlery is something none of us can avoid, especially after a move we need new equipment for our kitchen. So why not directly crockery with style from Tiffany? Both for personal use and as a gift, Tiffany tableware is always a good choice. Not only in jewelry Tiffany stands for high quality craftsmanship, also in the home area Tiffany scores with quality and uniqueness. With the help of different design lines, Tiffany tableware fits into every kitchen. Noble silverware and porcelain for your kitchen – Tiffany is the right place for you!
Color Block: Brushstrokes and playful colors in Tiffany Blue
The Color Block collection from Tiffanys reflects the spirit of the times with its playful proportions and strong colours – modern and graceful with clear lines, the cocktail plates, serving bowls and cups are real eye-catchers.
Abstract artistic strokes add playful accents in Tiffany Blue, even on the smallest details in your kitchen like the napkin rings or salt and pepper shakers.
Coffee and cake like at Tiffany's – tea or milk pot, cake plate or sugar bowl. This collection with the Tiffany Brushstroke provides that little splash of colour on your table.
Elsa Peretti: Thumbprint design decorates Venetian glass
Thumbprint Design – this is the concept of the designs by Elsa Peretti. Bowls and dishes made of different glasses like cobalt glass or Venetian glass. The silver bowls have an enamel glaze on the inside, which was applied by hand. Also from the pen of the designer are egg cups, egg spoons, various knives and salt and pepper shakers.
Padova, named after the city where the luxurious creations are made, these pieces score with the finest workmanship of sterling silver in combination with resin. The finest salad servers for your next dinner at home!
For everyday life: Café feeling with turquoise blue porcelain cups
You've already been to a Tiffany Café and you've got the particularly chic turquoise-blue coffee mugs stuck in your head. Whether as a memento of your visit to the café or simply as a new vessel for drinks at home, with these coffee and espresso mugs you'll have a piece of that special Tiffany Café feeling in your kitchen!
Modern Bamboo: Graphic design on crystal glass
Modern Bamboo is a design line that attracts the attention of the viewer through a graphic design with streamlines. Square plates and round bowls made of crystal glass are waiting to move into your home!
Bar accessories and drinking glasses: happy hour and bar feeling
What do you need for your own private bar at home? Besides the obvious things like glasses and various spirits, it's all about the little things. Read on to find out what you should put on your checklist for your own home bar.
Diamond Point: Decanters and more – imitating diamonds
A geometric, modern design language with textured patterning inspired by the tip of a diamond. Online, in the New York flagship store or in selected stores, you will find the lead crystal champagne flutes in the sleek design. You will also find decanters, conical or round, in the same design.
Cocktail or beer: straws, tray, pitcher – everything for the optimal enjoyment
Tiffany 1837 – with these pieces you celebrate the tradition of finest craftsmanship. The Makers hip flask is a modern interpretation of the company's time-honoured art of manufacturing. The hip flask is adorned with the original symbol of the famous Tiffany studio.
Everything for your cocktail evening: cocktail measuring cup, cocktail shaker, tray or ice tongs made of sterling silver. And for those who prefer a cool blonde – the 1837 collection also includes a bottle opener or beer mug.
Objects for everyday life in a class of its own! These straws are true handcrafted works of art. Made of sterling silver with rose gold or gold vermeil with a Tiffany Blue enamel accent. Festive, luxurious and a small but beautiful eye catcher!
Ambersand & Seal: sterling silver with engraving and lead crystal with seal
Inspired by the Tiffanys logo, the designs of the Tiffany collection Ambersand were created. Various glasses such as whiskey, long drink or shot glasses are decorated with the & symbol. Also decorated with the & symbol at the top are the sterling silver martini spoons and cocktail skewers.
Behind Tiffany Seal are bar accessories such as votive candle holders, ice buckets, water glasses or carafes made of lead crystal in inky blue or transparent. A simple and elegant design with the Tiffany Seal.
Desk accessories: writing, planning & reading
Everything you need for the office or for working in the home office can be found at Tiffany & Co. in the desk accessories section.
Have more fun writing letters and notes with the ballpoint pens and markers from Tiffany. Whether made of noble sterling silver or colourful brass ballpoint pens with lacquer. Bundled up and safe from any draught, your most important letters and documents are best kept under one of the paperweights from Tiffany. Hearts, stones or & symbols made of high-quality materials.
Keep your writing utensils in a black leather pencil case. The Open Hearts in Tiffany Blue are a subtle embellishment.
Your head is full of appointments? Use one of the calendars in the leather cover to enter your professional and private appointments – then you'll always have an overview! And for small notes and annotations there are the noble note cards made of cotton paper.
Book tip from our editors: In the Tiffany Shop you can find books on the subject of Windows at Tiffany & Co. A great gift for bookworms are the silver bookmarks in apple or heart shape. Small but nice!
Decorative Highlights: Picture frames, silver bowls and more
Decorative items from Tiffany are also popular with customers! Whether paper cups made of sterling silver or a cool apple box made of crystal glass and sterling silver – here everyone will find something that gives their interior the right Tiffany touch!
The sterling silver yarn ball from Tiffany is exclusive and precious! Get one of five copies of the limited edition made in New York in 2017 by the craftsmen.
A great place on your dresser will surely find a Tiffany box made of porcelain, modeled after the famous turquoise jewelry boxes. Leather jewellery boxes in dark green or black are the best place to store your necklaces and rings.
You will also find objects from the design lines Color Block with candles, vases and vide-poches made of porcelain and Diamond Point with round and square bowls made of silver and porcelain.
The photos of your loved ones really come into their own with these picture frames. Black and round or silver in the shape of an apple. Every photo will find the right place in these frames.
Games: Poker and card round to go
Besides decoration and homeware, Tiffany also has games in its assortment. Games are not only the perfect activity for a family evening, but also on trips and long train rides a good way to spend time together.
Fancy a game of poker? Then how about this travel poker set? A particularly luxurious version made of sterling silver and porcelain can be found at the luxury brand Tiffany & Co. 100 porcelain poker chips in white, grey, Tiffany Blue and black are waiting to be used!
Who is not a poker fan, but prefers to play an enjoyable round of cards, but also comes here not too short! The Tiffany playing cards are available in the travel version as well as in the normal paper version.
A little more sporty is what table tennis is all about. With these stylish table tennis bats made of leather and walnut wood in Tiffany Blue and black, you're sure to win!
Baby: Everything for the new family member
Tiffany Home also has a lot to offer for the little ones: Warm baby blankets made of wool and cashmere with elephants or Tiffany & Co. print, baby dishes in sterling silver as well as baby cups made of porcelain. For combing baby's hair, there are different variations of baby hair brushes in sterling silver with wild boar or goat hair bristles. Money boxes are still considered timeless classics today, Tiffany & Co. brings this into our homes with the artistic Colorblock design – cute rabbits or little pigs made of clay.
Tiffany x Steiff: Cute mohair teddy bears with heart pendant
Steiff and Tiffany – two established brands that have always stood for luxury, craftsmanship and tradition in their respective segments. No wonder these two make a perfect symbiosis!
Cute and sweet, the teddy bears made of mohair, cotton and polyester look at you with their button eyes. On its cuddly body, the teddy bear with the Tiffany Blue paws wears a Tiffany Love pendant made of sterling silver. Exclusively for the Christmas season, this sweet gift is available in brown or white in two different sizes.
https://fivmagazine.com/wp-content/uploads/2020/12/tiffany-and-co-interior-bett-schlafzimmer-kissen-decke-blue-tuerkis-tapete-vorhang.jpg
892
1200
Lisa-Marie
/wp-content/uploads/2023/08/fiv-magazine-logo-news-influencer-fashion-interior-travel-real-esates.svg
Lisa-Marie
2021-01-21 07:00:56
2021-07-17 17:39:23
Tiffany & Co. Home: Colorblock tableware, golden straws, decor & charming gifts