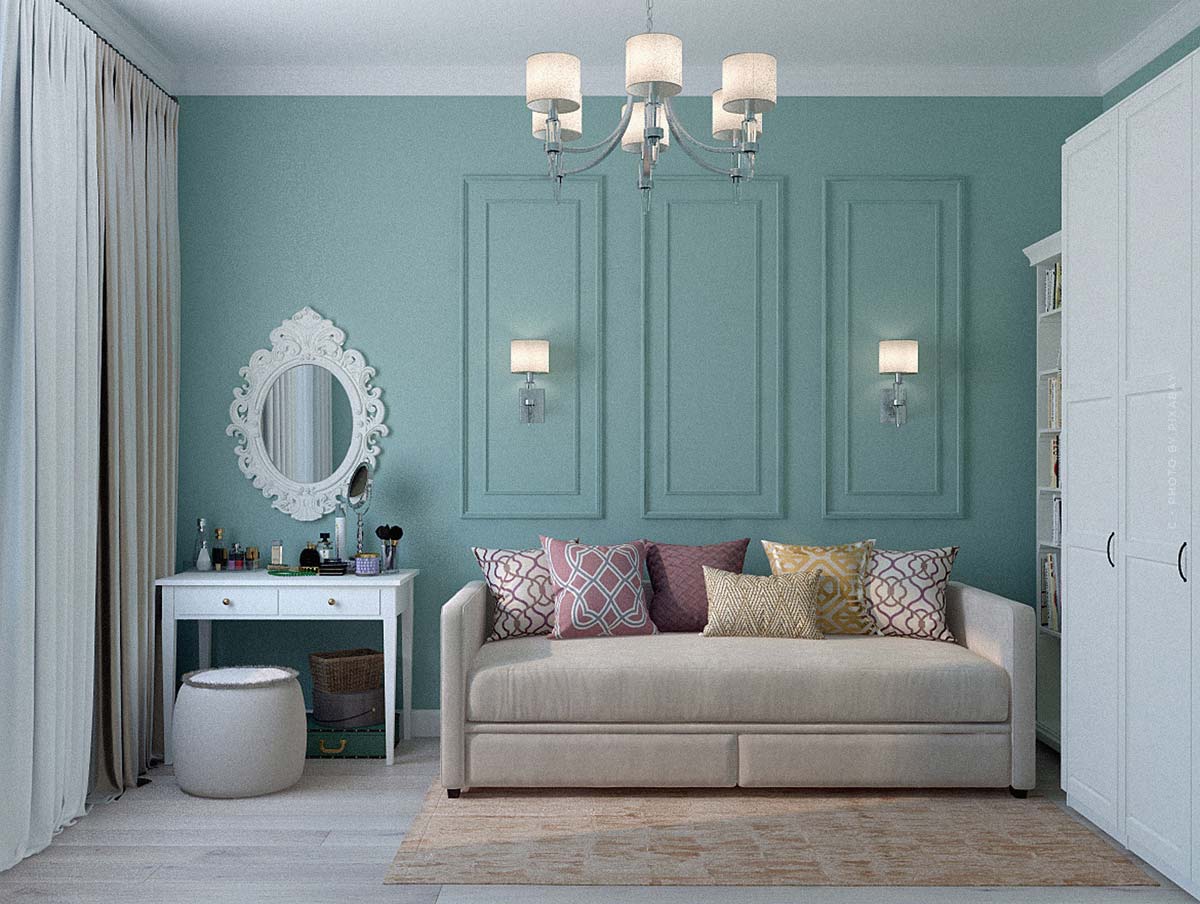 Dior Maison: lamps, furniture, decoration and furnishings for Dior fans
Dior Maison – Under this name the fashion house Dior sells interior design from small to large, for example also if you want to furnish your living room. Christian Dior had his very own ideas of how a home should look like. The collection puts a lot of emphasis on offering objects for daily use instead of pieces that only serve as decoration. Therefore, the assortment includes furniture and cushions, as well as hobby materials and small items for children. Editor's tip: Also check out our guide to interior styles, where you'll find info, tips and trends on all things interior design: Interior Styles XXL.
Dior Maison: products, designs and special features
Although the fashion designer is a fan of living environments that bear the fingerprints of those who live there, Dior Maison has set out to create a design apartment in the spirit of the label to offer inspiration to fans of the brand. Everything here is furnished in the spirit of Dior, from the furniture to the decoration and wall paint. An experience for all the senses and a highlight for every Dior fan!
Tip! All luxury brands for the perfect interior from A-Z can be found in our comprehensive XXL article Interior brands!

Germany - Spain - USA
Video Dior Maison Apartment in Paris: French Charm & Luxury
Bright and open, the apartment is located in the heart of the French capital. The label's designs come into their own perfectly in this inviting environment and create a homely atmosphere that encourages dreaming. The light and simple colour scheme fits excellently with the renowned and classic reputation of the Dior label and never fails to captivate its visitors. Convince yourself!
Perfume and scented candles: Home is not only interior design
Atmosphere, a word that everyone knows, but which is hardly tangible. It is created by light, mood, smells and more. Environment can be positive or negative and have a significant impact on a person's performance.
It is important to Dior not only to set visual stimuli in a home, but also to influence the room through olfactory components. With this goal, the Maison Christian Dior perfume and scented candle collection was created.
Top fragrances: Oud Ispahan, Bois D'Argent and Co.
Over 30 different fragrances comprise the perfume collection. Each bottle ranges between 200 – 300€. Some of these scents are also available in the form of scented candles, soap and body cream to guarantee the maximum experience. The perfumes help to give your home an individual character with exclusivity and the finest composition.
Oud Ispahan (oriental)
Bois D'Argent (sensual)
Fèvé Délicieuse (oriental)
La Colle Noir (floral)
Furniture: only the essentials
As already noted, the focus of the collection is not on the large pieces of furniture, but rather in the details. Therefore, the selection of Dior is limited to a few pieces, which we do not want to withhold from you.
Chairs and stools: Toile-de-Jouy in a new look
Some say Toile-de-Jouy never goes out of style. Maybe that's why Dior Maison has used the print for so many of their objects. Even the chairs and stools from the label are printed with the classic design. Although Toile-de-Jouy is a classic, the print had lost popularity over the past few years. Now the creations are experiencing a revival. The fabrics can be recognized by their light background paired with natural sceneries characterized by visible lines. The chairs by Dior combine this well-known fabric with high-quality, light beech wood and thus form a cosy addition for a stylish dining room, for example.
"Rather than a perfectly decorated interior, I would always prefer a more subtle, vibrant interior that evolves with time and the moods of its inhabitant. " (Source: Christan Dior)
Plates, glasses and carafes for everyday life and special occasions
Colourful and with intricate paintings comes the table decoration of Dior. Themes like superstition and tradition are taken up and perpetuated in an interesting way in the form of plates, carafes, tea sets and many more.
Luminarie collection: tableware that lights up the festive table
Inspired by the elaborate light installations that can be found in many cities during the Christmas holidays, Dior has designed the most diverse objects. The tableware of the series includes diverse products. The variety ensures a happy holiday season and joyful festivities
Dinner plate in 4 colors
Dessert plate in 4 colors
Bowls in 2 colors
Prices from 110€
Cannage Provence and Cannage Montaigne Collection
The pattern of this collection is inspired by the chairs from the time of Napoleon III on which Christian Dior seated his guests in the Salon 30 Avenue Montaigne. The cane 'Cannage' design has become an important part of Dior's collections and can also be found on the popular 'Lady Dior' handbags.
Dior has brought the pattern directly in two variants on porcelain. Cannage Provence carries a coarser version, which extends over the entire plate. So available are:
Dinner plate in 2 colors
Dessert plate in 2 colors
Bread plate in 2 colors
The Cannage Montaigne collection consists of an even larger range:
Decorative plate
Dinner plate
Dessert plate
Bread plate
Soup plate
Oval and round plates
Salad bowls
This offer allows to set the dining table all-inclusive with exquisite designs. The big difference between the two collections is that while Cannage Provence is completely covered with the pattern of the cane weave, in Cannage Montaigne it only decorates the edge of the porcelain.
Glass collection Louis XIII: Drinking like in Versailles
The Louis XIII glass collection offers water, red wine, white wine and champagne glasses for everyday use and special occasions. The design is inspired by French noblemen of the 17th century. When Louis XIII visited the palace in Versailles with his entourage, no throat remained dry. With the glass collection by Dior you can celebrate similarly humid and merry parties.
Exceptional mouth blown carafes
"When it comes to elegance, detail is as important as simplicity. " – Christian Dior
The carafes from Dior Maison are simple, but by no means boring. There are two designs to choose from here. Small figures are embedded in the filigree, transparent carafes, which protrude from the bottom into the hollow space. The pieces are available with shamrock or pineapple figurines.
Decoration and hobby: The perfect gifts for your loved ones
At the heart of Dior Maison are smaller decorative items for the whole family. Candles, pens and even milk tooth boxes are available in the brand's assortment. It's hard to keep an overview. That's why we've put together a handy summary for you.
Video: Toile-de-Jouy cushions to match chairs and accessories
Toile-de-Jouy is not exclusive to the brand's home decor collections. Dior also offers blouses and bags with the pattern and thus establishes the print in every aspect of daily life. Even cosy evenings on the couch are now a part of the Toile-de-Jouy cushions. However, those who are tired of the fabric pattern will also find the patterns from the Luminarie collection in Dior's cushion selection.
Candles: Known patterns for atmospheric lighting & prices
All or nothing. I guess that's Dior's motto when it comes to patterns. If you have designed a fantastic pattern, why not put it on as many things as possible. The label has implemented this credo twice with the candles. The candles in the glass with milled cannage pattern come in an outer packaging, printed with the well-known Toile-de-Jouy pattern.
Price Dior candles: from 190€
Notebooks and pens: cheaper gift idea
Dior regularly brings out notebooks and pens with new motifs. Prices between 40 and 90€ make the books perfect as a small gift. In combination with one of the pencil sets that the label has on offer, the small attention is perfect. Ideas, memories and drawings are ideally housed in the notebooks.
Price notebook and a pencil set: 120€
Gifts for expectant parents
Being in joyful expectation of a child is a great time. Often the most difficult task of the environment is to give expectant parents a gift that stands out from the crowd and has not already been given to future mothers and fathers 10 other friends, relatives or acquaintances.
Top 5 gift ideas from Dior Maison
Here we present the 5 best gifts that Dior Maison has to offer for soon-to-be parents. Some of these products can be used immediately and others will be enjoyed by the child later. In any case, a gift from Dior is a sign that you have put a lot of thought into giving the best gift.
Children bath cape: 250€
Engraved milk tooth box: 220€
Engraved drinking cup with giraffes: 250€
My first service: 800€
Dior Oblique Canvas Diaper Bag: €1,900
https://fivmagazine.com/wp-content/uploads/2020/11/dior-maison-interior-inneneinrichtung-deko-kissen-moebel-tapeten.jpg
904
1200
Lisa-Marie
/wp-content/uploads/2023/08/fiv-magazine-logo-news-influencer-fashion-interior-travel-real-esates.svg
Lisa-Marie
2021-01-09 07:00:52
2021-07-17 17:42:19
Dior Maison: lamps, furniture, decoration and furnishings for Dior fans