Real estate agent Chicago: Exclusive real estate, house & condo – Recommendation
Real estate agents in Chicago – A sea of skyscrapers and the 42km long shore of Lake Michigan, many are drawn to the big city of Chicago. In such a global metropolis, however, it is easy to get lost in the real estate confusion. A real estate agent can help you find clarity and answer all your questions about the real estate market. Whether you are looking for a villa, condominium or student apartment, there is a suitable offer for everyone in the 77 city districts. Back to: Realtor USA.
Find a broker in Chicago
A breathtaking skyline borders the impressive Lake Michigan. The third largest city in the USA – Chicago is a dream location for many. Accordingly, the real estate market is overcrowded. A real estate agent can greatly increase your chances in the competition for the perfect apartment with expertise and professional know-how. We have selected the best real estate experts in the Chicago metropolis for you!



Germany - Spain - USA
City map and districts
The city of Chicago is located in the US state of Illinois and, with 2.7 million inhabitants, is the third largest city in the United States after New York and Los Angeles. In 77 neighborhoods, the megacity offers cultural diversity and variety.
Weather: Current temperatures
You are already on the trip to Chicago? Here are the current temperatures for you:
Cindi Sodolski
Rating 5.0 / 5.0 (56 ratings)
Cindi Sodolski has years of expertise representing both buyers and sellers and will help you with any questions you may have about the real estate market.
Address: 2350 N Lincoln Ave,3rd Floor, Chicago, IL 60614
Phone: +1 773-825-0447
Website: cindisodolskigroup.com
Hayley Westhoff
Rating 5.0 / 5.0 (58 reviews)
Buying a new property can be very adventurous. With extensive knowledge of the real estate market, Hayley Westhoff and her team are always ready to assist you.
Address: 2044 W Roscoe St, Chicago, IL 60618, United States
Phone: +1 773-825-0447
Website: mac-westgroup.com
Ryan Hardy
Rating 5.0 / 5.0 (37 reviews)
Looking for your next property in Chicago? Ryan Hardy is here to help and answer all your real estate questions.
Address: 1165 N Clark St #700, Chicago, IL 60610, United States
Phone:

+1 312-523-6383

Website: ryanhardychicago.com
Dream Town Realty
Rating 4.5 / 5.0 (118 ratings)
Dream Town Realty real estate agents make the property search a less stressful experience by assisting you with any questions you may have.
Address: 1950 N Sedgwick St, Chicago, IL 60614, United States
Phone:

+1 312-242-1000

Website: dreamtown.com
Ryan Blake
Rating 5.0 / 5.0 (45 ratings)
Apartment hunting can be a pretty overwhelming affair, especially in big cities like Chicago. Rayn Blake and his team will guide you to the ideal apartment.
Address: 425 W. North Ave, Chicago, IL 60610
Phone: (773) 458-5428
Website: ryanblakegroup.com
Peak Realty
Rating 4.7 / 5.0 (187 ratings)
Expert tips on all things real estate, the team at Peak Realty is here to help answer questions about your next home.
Address: 1749 N Damen Avenue Chicago, IL 60647
Phone: +1 312-778-7726
Website: peakrealtychicago.com
Tony Magnone
Rating 5.0 / 5.0 (64 reviews)
With over 40 years of professional experience, Tony Magone and his team are ready to assist you with energetic expertise in the real estate jungle.
Address: 2211 N Elson Ave Suite # 104, Chicago, IL
Phone:

+1 323-844-7964

Website: tonymagnonerealestate.com
Ani Real Estate
Rating 4.9 / 5.0 (80 reviews)
From the first viewing to the handover of keys, the Ani Real Estate team is with you every step of the way in the home buying process.
Address: 605 N Michigan 4th Floor, Chicago, IL 60611, United States
Phone:

+1 773-968-3522

Website: anirealestate.com
Amy Izzo
Rating 5.0 / 5.0 (160 reviews)
With over 250 properties already sold, Amy Izzo is one of the leading real estate agents in the Chicago area.
Address: 107 N State Road 135, Suite 101-5 Greenwood , IN 46142
Phone: 708-359-6510
Website: amyizzo.exprealty.com
Crystal Tan Team
Rating 4.9 / 5.0 (41 ratings)
Realizing your vision of the ideal home is what the Crystal Tan team in Chicago is trying to do.
Address: 980 N Michigan Ave #7, Chicago, IL 60611, United States
Phone:

+1 312-404-5994

Website: huntchicago.com
Chicago : Skyline, Cloud Gate and Lake Michigan
In northeastern Illinois, on the border of freshwater Lake Michigan, is Chicago. The impressive architecture not only provides for the famous skyline – The special structure gives the city a particularly cool winter wind, which is why Chicago is also called the "Windy City". Pure relaxation in the middle of the megacity – Numerous beach sections and the 10-hectare Millennium Park offer a perfect break from stressful city life.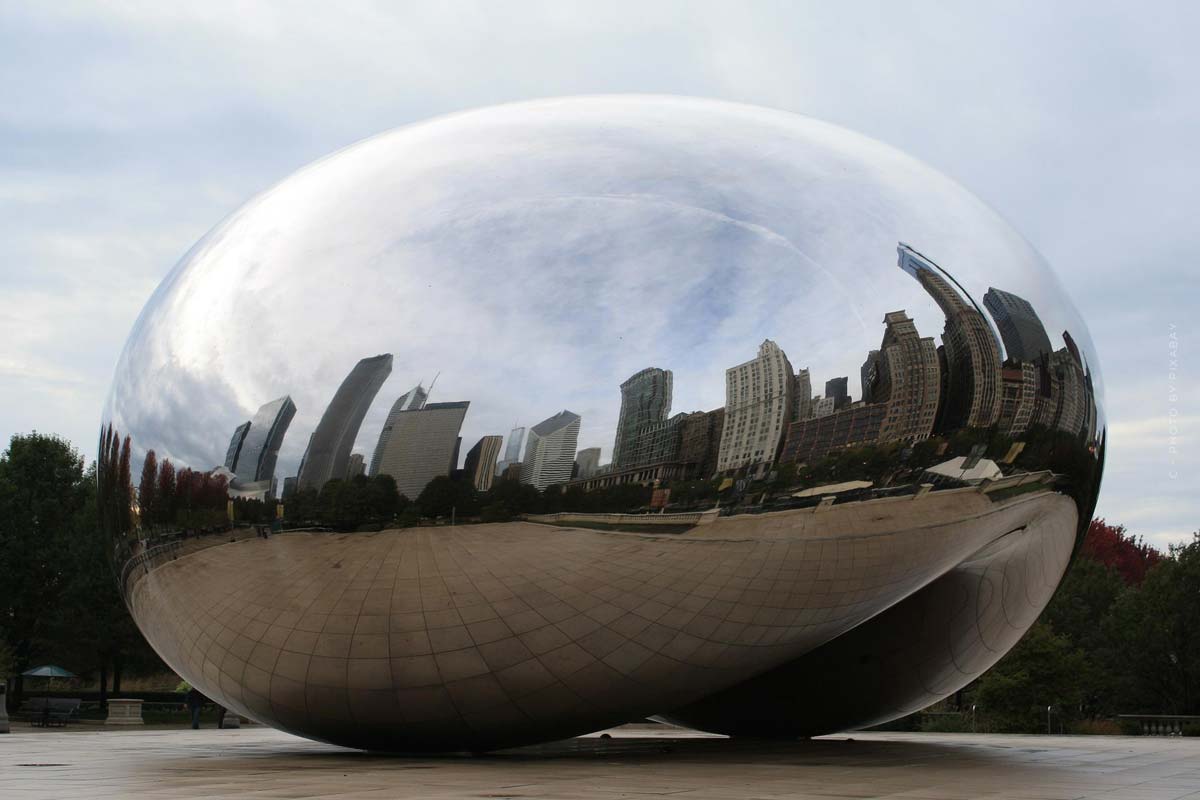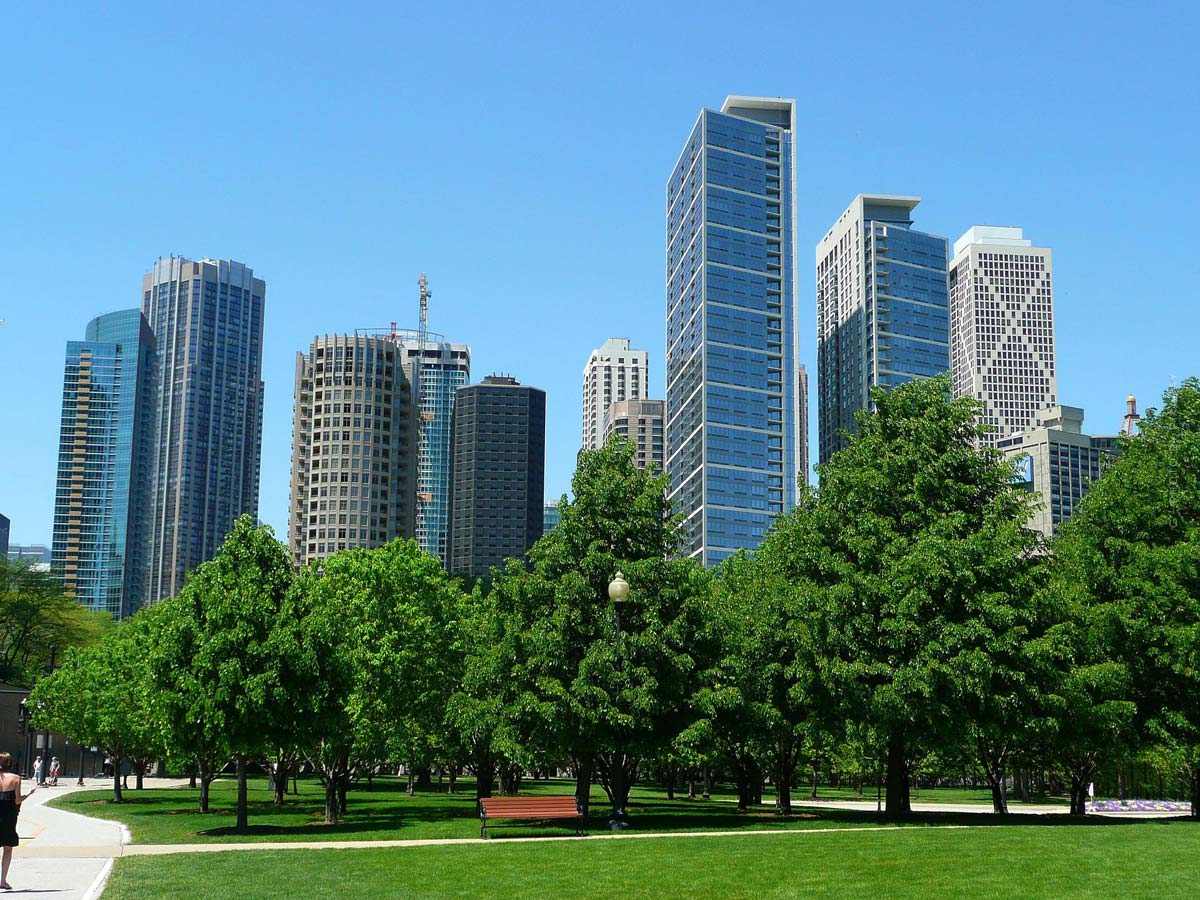 Above the rooftops of Chicago
The calming Lake Michigan, impressive skyscrapers and relaxing beaches. Here you get an insight into the special flair of the metropolis.
https://fivmagazine.com/wp-content/uploads/2022/04/chicago-usa-wasser-hochhaus-boot-grossstadt-fenster-1.jpg
750
1200
Lisa-Marie
/wp-content/uploads/2023/08/fiv-magazine-logo-news-influencer-fashion-interior-travel-real-esates.svg
Lisa-Marie
2018-04-14 14:43:53
2022-04-14 16:21:57
Real estate agent Chicago: Exclusive real estate, house & condo – Recommendation