Become a model: What to do! Application, reputable agencies & tips – Interview
Become a model – 2 years the world took a break, now it continues! The first Fashion Weeks take place again, in Milan, Paris and London. The new season of Germany's Next Topmodel by Heidi Klum is on TV, more diverse than ever before. But how does one actually become a model? We talked to the founder of Model Agency One to find out in a nutshell how it works: Become a model 2023. 3 little questions: How do you find a good model agency? Where should my model agency be? How does it all start?
Become a model 2023: Here's how!
Model Agency One is the world's second largest model platform for models, after Models.com, all about becoming a model, reputable model agencies worldwide and of course news from the fashion world, that all from Germany.
However, Model Agency One specializes in one thing above all else, listing reputable model agencies worldwide.

Germany - Spain - USA
To find the best agencies worldwide, model bookers (model managers) of model agencies are interviewed. So you will find in the lists and recommendations of Model Agency One only the agencies that can really bring you forward!
Now so big question: How do you become a model?
Model Agency One: Briefly explained
FIV: What makes Model Agency One for New Faces (new models)?
On Model Agency One young models can really find all the important tips they need for their career to be successful! From the very first selection, good and reputable model agencies, in the major metropolises of this world, but also in the big cities and individual countries, to our great guide, Become a model in 14 steps.
So in one sentence: With us you get to know the entire fashion industry, fashion designers, fashion weeks, but also the supermodels.
How to find a good modeling agency?
FIV: You always hear about supermodels that they started early and were discovered by chance on the street. For those who don't live in a big metropolis, with a modeling agency in the neighborhood and are discovered by chance – how do you get into a good modeling agency?
The very first step is always to apply to a modeling agency.
Here already directly the first tip: Apply directly in three agencies, so you have greater chances that your look, your type is sought just in the model agency. Finally, different model agencies also have different customers and jobs.
Sometimes there are already two or three models who have a very similar look. If you only apply to one agency, you'll think, why didn't I get in?
Maybe the other two agencies would have immediately said, "here's the modeling contract!"
Good and serious model agency!
New York, Paris, London, Shanghai, the big cities attract 10,000 models to the city center, e.g. at the Fashion Weeks. But very few live locally, so you should also apply in a model agency that is in your own country, sometimes even in your city, for example, if you live in Los Angeles.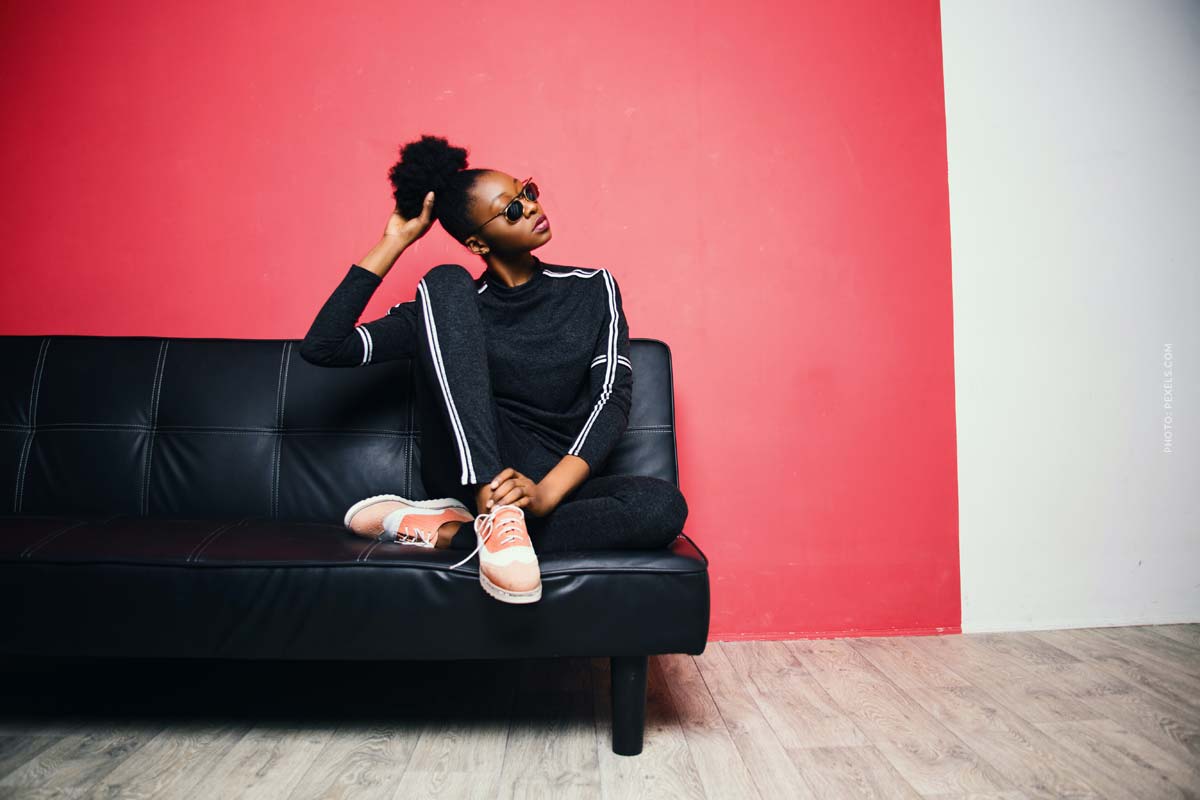 Where should my modeling agency be?
This is how it works: You have a local model agency (mother agency), this is usually located in your country. The city is not so important, especially in Europe, where the cities are very close to each other. This model agency (mother agency) represents you at home but also abroad. For this purpose, your mother agency works with partners, for example in London, Paris, Shanghai, New York, Los Angeles or even in cities like Amsterdam, Hamburg or Barcelona.
So your very first step is to apply at a model agency in your country. That's why you can find not only the big cities, but also countries in the overview on Model Agency One.
Once you have found a good modeling agency in your country where you can work as a model, the next step is to build your modeling portfolio (photos from test shoots with photographers and from jobs with clients).
Modeling abroad? With good management
If you are always on time, customers are happy with your work, you are ambitious, then your mother agency also takes care of the next step, modeling abroad. As a young model, this means 30 to 90 days on location in a city, for example in London, Paris or Milan.
So that you can live the big fashion weeks in this world, fashion shows, photo shoots with clients, but also commercials for entire campaigns, the very first step is always to apply to a modeling agency.

How does it all start?
FIV: Once you make it into one of the good agencies, what's the next step, what does it all start with?
Should you have made it into a good and reputable modeling agency, you will have to do your first, small jobs relatively quickly.
But don't expect to work every day, when you become a model at the age of 14, 15, 16 or 17, school usually has absolute priority. Modeling really starts when you finish school. Free to travel. After all, you have to be on location in Milan, London or even New York for 30 days.
In your national market (home country) you will therefore do first small fashion shows as well as photo shoots for social media or even online stores. Maybe once, twice a month.
The more experience you gain and the more satisfied the customers are with the results, the higher the chances are that you can also work abroad. This is also what model management is for. With the partner agencies I described before, you can work worldwide.
Thanks for the quick interview!
Are you looking for a good modeling agency? Look over:
https://fivmagazine.com/wp-content/uploads/2022/05/girl-paris-bridge-river-instagram-phone-become-a-model-tipps-3-questions-insider.jpg
800
1200
F_kinski
/wp-content/uploads/2023/08/fiv-magazine-logo-news-influencer-fashion-interior-travel-real-esates.svg
F_kinski
2022-05-17 14:29:51
2022-05-17 14:37:13
Become a model: What to do! Application, reputable agencies & tips – Interview