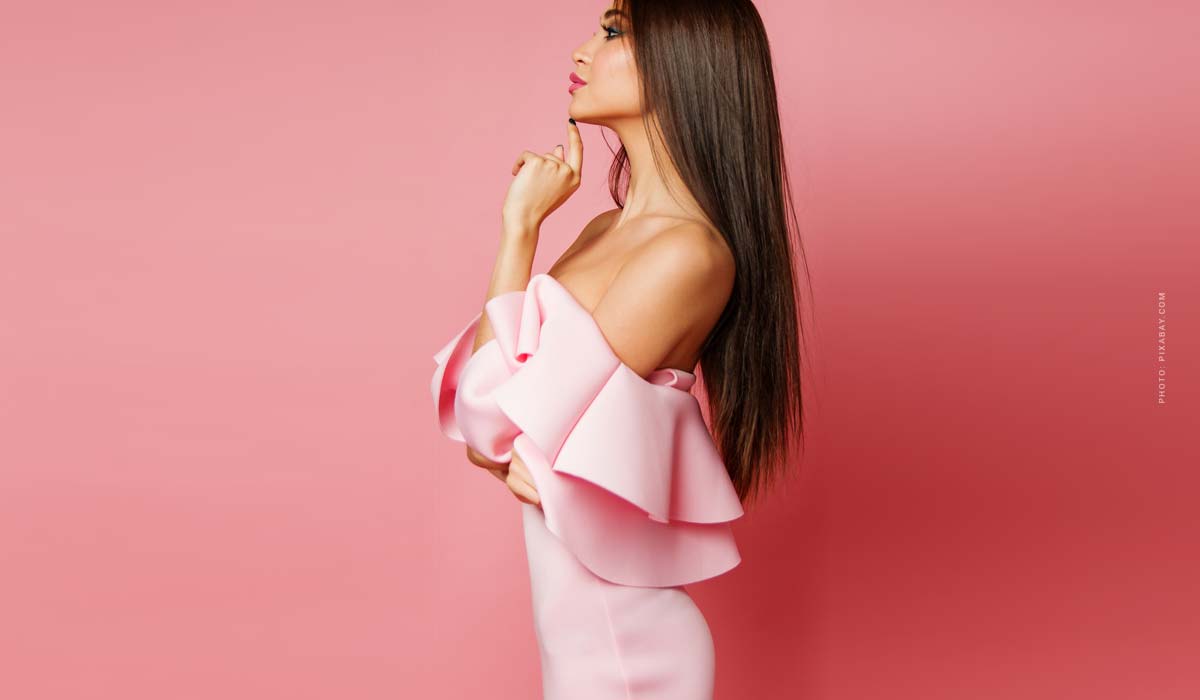 The Fabricant – commercials, fashion films, all without touching a garment. No photo or video crew has to fly halfway around the world. All that is consumed is data. Like virtual avatars, there are no limits to creativity. It's been a long road from 2016 to now. But now you're producing the new keylooks for fashion brands like Puma and Napapijri. As a fashion magazine, we actually like to write – a lot! But sometimes pictures and videos say more than a thousand words. It's the same with "The Fabricant".
The Fabricant?
Yesterday I spoke with a creative manager of a major sneaker brand. I talked briefly about the interview we just did on the topic of VR (Virtual Avatars: Creator Interview). That same evening were the About You Awards. On the red carpet: Bill Kaulitz and Noonoouri, one of the most successful virtual influencers.
This brought us to new trends and hypes. He (Creative Arts, sneaker brand) made me aware of this Dutch company:
The Fabricant
The Creator about himself
Their mission is to "lead the fashion industry towards a new sector". In doing so, they focus on pure, digital clothing. Fashion that wastes nothing but data and uses imagination instead of expensive resources.
Through this digital clothing, "The Fabricant", by its own admission, returns to the heart of what fashion has always been and what it should be:
"A playful arena to explore and express our identities and individuality."
The future of fashion is "collaborative, creative, inclusive and sustainable. In pure digital fashion, people are not passive consumers, but creative actors who shape their self-expression and curate their virtual identity through digital clothing, without the negative footprint."
All that's missing now is the right app to create your own virtual avatars.
Years of development
The first fashion pieces were already animated in 2016.
Virtual Fashion: The Long Way (2016) – Video
Puma FW21 / The Fabricant – Video
Today they work with brands like Puma on new ideas for the fashion world. Puma x CSM FW21 collection in collaboration with The Fabricant. The video would only be extremely costly to produce without VR. So no garment would ever be touched and no video team had to fly around the world.
Napapijri SS21 / The Fabricant – Video
Also with Napapijri new has emerged. The Italian streetwear brand Napapijri also wanted to create a purely digital video of the brand. This is how in-store shoppers get inspired during the sales pitch. "The Fabricant" digitized several key looks and individual garments for a variety of channels.
Kerry Murphy of The Fabricant: Fashiontech
Kerry Murphy of "The Fabricant" talks about digital fashion for virtual identities during #FASHIONTECH Berlin, already in July 2019, at Festsaal Kreuzberg.
The real and the virtual world are merging more and more, like here at the making-of of the first photo shoot of Shudu, today one of the biggest virtual models.
https://fivmagazine.com/wp-content/uploads/2021/05/virtuelle-mode-the-fabricant-videos-kleidung-digitalisieren-puma-werbespot.jpg
700
1200
F_kinski
https://fivmagazine.com/wp-content/uploads/2020/07/fiv-magazine-news-instagram-youtube-tiktok-influencer-fashion-interior-jewelry-real-estate-tips-help-logo.png
F_kinski
2021-05-22 15:41:33
2021-05-22 15:44:01
The Fabricant: VR Mode – Environmentally friendly, virtual patterns instead of "real" effort