Digital avatars in advertising – Worldwide there are only 3 big creators of digital avatars (or virtual influencers, models). But, who actually makes the first virtual avatars, here in Europe? We met with Stephan Czaja, manager of Zoe and Ella, the first VR avatars and currently seen in the Buffalo London campaign. We talk to him about the new phenomenon in marketing! How is Virtual Reality being received in advertising? How are brands reacting to it? The interview.
Digital Avatars & Campaigns: Made in Europe
The biggest virtual influencer Lil' Miquela is leading the way, with millions following her on Instagram. Shudu was on the cover of Harper's Bazaar. Zoe was just the first virtual model at Berlin Fashion Week. Ella is currently in Buffalo's first diversity campaign. Increasingly, you read "digital models are taking over the runway." We now meet the man who does VR campaigns and shows. Virtual reality, fashion brands, Instagram, we look forward to hearing his answers!
In conversation: Stephan M. Czaja, founder CXMXO and Cocaine Models.
FIV: How did it come about that you now work with virtual models?
Honestly, we have always been nerds when it comes to marketing, media and of course technical trends. Today, more and more people are talking about AI (artificial intelligence), so what could be more natural than bringing people to life artificially, as digital avatars?
The core team for the development of the technologies started work two years ago. In America, of course, you get a lot of money quickly for such projects, which is why the colleagues from Los Angeles were also faster. Last year, in the summer, we held initial talks with customers, and this year the time had finally come. The first virtual fashion show with digital avatars!
Advantages? Risk minimization, less travel and post-processing
Our goal has always been to find a complement to models who may not be available at the time.
But the technology also has the advantage that 20,000 air miles are not required for every production. Customers do not have to resort to completely virtual avatars, we can also digitize models, so that the flight is saved and a collaboration can still arise.
Customers also have the extremely great advantage that productions can be edited afterwards. After photo shoots, everything is usually finished and no more changes are possible. Here, the light, the location or the clothing can be changed at any time.
A mix of future technology and benefits for customers. We believe the fashion world will accept it! After all, the word fashion stands for trend and novelty.
Diversity Campaign: Buffalo London with Ella Stoller
Virtual hologram: Kim Kardashian's father
The technology behind it is really extremely exciting! Maybe you've heard about Kim Kardashian's birthday party? One of her gifts was her father, as a virtual hologram. Here we are again at the word fashion, trends and trendsetters, like Kim Kardashian. New technologies take time, need first movers but will establish themselves.
Those who have been there from the beginning will have the best stories to tell!
Experience with virtual models / campaigns
FIV: What experience with virtual models has your agency gained so far? What are the latest projects?
I think the most interesting and recent experience we're having here with digital avatars is that we're significantly more involved in the creative process. It starts with the storyboards and goes further and further into possibilities, so that we can even influence gravity.
Creativity has no limits anymore + Brand Avatars
In short, there are no longer any limits to creativity. Really none! Completely independent of location, time and many other factors. This enables a completely new way of thinking, which is not limited by travel plans, schedules or other cost factors.
The first job for MarcCain was already particularly exciting. A digital fashion show at the Berlin Fashion Week. Besides our Zoe, we created our own digital avatar and three other virtual people. In the fashion movie you see 8 real and 4 virtual models. So our worlds are merging more and more, the real and the digital.
Tip. Our article on the show: Future fashion show? VR fashion show in Berlin.
Video: Fashion Movie @ Berlin Fashion Week
The MarcCain fashion show:
What's next? The near future
FIV: Following up again, can you also tell us something about new projects?
Our projects are usually all done under secrecy, so I can't say anything about new advertising campaigns from clients! But what is important to me is the storytelling around Zoe. So also the question, how can we make her even more "alive"?
What I can tell you already is that one of the next projects will be the first publication in a fashion magazine. For this magazine shoot we are currently setting up the team. Classically with photographer, make-up artist, stylist and of course our development team.
Lil' Miquela, Shudu: USA vs Europe
FIV: So far, the most famous virtual models / influencers come from the States. How do you see the current hype in Germany?
You're talking about Brud from Los Angeles. He was the very first to really revolutionize the market just before us. His project Lil' Miquela was the very first and really blew up the imaginable. I don't know exactly what specific brands he worked with, but I think half the high fashion industry was already involved.
Germany and Europe are not exactly known for innovations, start-ups or the like. It's the same with our virtual avatar. It took us eight months alone to get the first project up and running. Of course, everyone has reservations, but do you need that?
Start Ups and Ideas in Los Angeles
As a company in Los Angeles, you don't have these problems, because new ideas are born here and are very welcome. Just think of social networks, Facebook, Snapchat, etc. All of this comes from California. In Germany, everything takes longer, so it also means a lot more investment for us. Nevertheless, we are proud to be the first next to Brut and therefore also the very first in Europe.
And if for the goals this year do not reach, we just move to LA!
Real models vs virtual models
FIV: Do fashion labels prefer to work with virtual models or with 'real' models? What are your experiences?
Currently, I don't think any label prefers to work with virtual models. The technologies are only just being developed, but they are improving all the time. Coverage of the topic has only been around for a little over a year. So the topic is so new, we still need a little time!
Technology: Digital fashion / models for online shops
FIV: What are the advantages of working with virtual models?
You have to see the benefits first, of course. And that's why the first movers that are out there now are so important. They show the other brands that the investment is worth it. Here's a small example: a large part of fashion customers have online stores. Accordingly, with each new collection, new season, new photos are needed. The garments have a very long way to go before they finally reach the stores, usually shipped for weeks and then arriving at some point in the central warehouse. Now the pictures have to be taken, at the same time the distribution to the individual stores takes place. A lot of effort, in that everything has to fit.
Only 3 photos for digital fashion
With our technology, all it takes is three photos of the garment and we can attach it absolutely authentically and realistically to a moving body of a virtual model. With wind, gravity and everything that goes with it. The big advantage is that the photos can theoretically already be completed in production. So while the garments are still being packaged, the photos for e-commerce are already ready.
That means in principle there are two big advantages. One is for relatively standardized mass production and the other is the PR effect, because our lives are becoming more and more digital.
Today, the first generation has grown up knowing only a life with iPhone and Co. Storytelling has always worked. Legends and stories, later written, then books, later Hollywood and in the future maybe digital people. Lil' Miquela shows how successful this can be with meanwhile 3 million followers on Instagram.
Another advantage, especially for productions, marketing agencies and advertising agencies is that there is no risk of failure. Anyone who organizes large productions, for example for commercials, knows that sometimes up to 50 people can be on set, plus 20 booked cars and maybe even a helicopter. Suddenly the model doesn't show up. Of course, the same goes for any other person relevant to the shoot. Is the stylist is not there for the clothes, makeup artist, photographer…. So shoots have much less risk from outside influencing factors.
Cooperation and effect of virtual avatars
FIV: What does a collaboration with a virtual model look like? So, how can you imagine that?
Very briefly described, you actually have no limits in creativity. You can do a photo shoot on the moon, create your own digital avatars and all that exclusively for your brand. Clothes, accessories, etc. are all interchangeable. Accordingly, you're no longer just working on time, but really on creativity. This is super interesting especially for campaigns and advertising agencies. In addition, different images can be transported very well, e.g. innovations, future-oriented thinking and digital solutions.
Otherwise it's the typical game in marketing or the advertising agency. Many ideas are available, but many have to be discarded because they are too expensive or too complex.
How much does a campaign cost?
FIV: Can you also tell us something about the prices? How much does the collaboration cost if you want to book virtual models or such a production?
Exact prices of course always differ depending on the effort, quantity, preliminary work, but also the media use afterwards. Roughly speaking: The production does not pay off with one part, but who has to produce 20 or more parts, can possibly already think about the cooperation when we talk about e-commerce.
It always pays off for campaigns. Just from the aspect that further media can be created from the already existing production in no time. Details can be changed. In addition, there is of course no risk of failure, as mentioned before.
Hype for digital avatars: Lil' Miquela & Co.
FIV: Where does the big fascination around virtual influencers, like Lil' Miquela & Co, come from?
The fantasy is just simple, yet I like them. Everyone knows Superman or Captain Jack Sparrow from Pirates of the Caribbean. Of course, none of the characters are real, but still you are interested in each new story the people behind it.
Series and actors are like avatars: We want more stories
Everyone outside the US knows Hollywood only from movies, TV and series. Who knows if Brad Pitt really exists? You know what I mean! The world is already a bit digital today and it's getting more and more so! This aspect also plays a role when people think about avatars.
You just mentioned it yourself, how the Lil' Miquela phenomenon has taken off. On Instagram you see private moments from her life, she produces new photo campaigns, even music videos.
Now if you remember the story from the beginning, i.e. the hologram of Kim Kardashian's father, you're already seeing the next leap in technology here too. Bringing digital avatars into the real world.
We will definitely not get bored!
FIV: Will VR people replace real models & influencers one day?
No, absolutely not. Virtual people, or avatars and models or even influencers will always be only a meaningful addition to the real existing. However, they can experience different stories, precisely because of the complete freedom in creativity. Ultimately like a Netflix series, only packaged differently.
Thanks for the answers!
In conversation: Stephan M. Czaja, founder CXMXO Group and Cocaine Models.
Ella & Zoe: Digital Avatars of Cocaine Models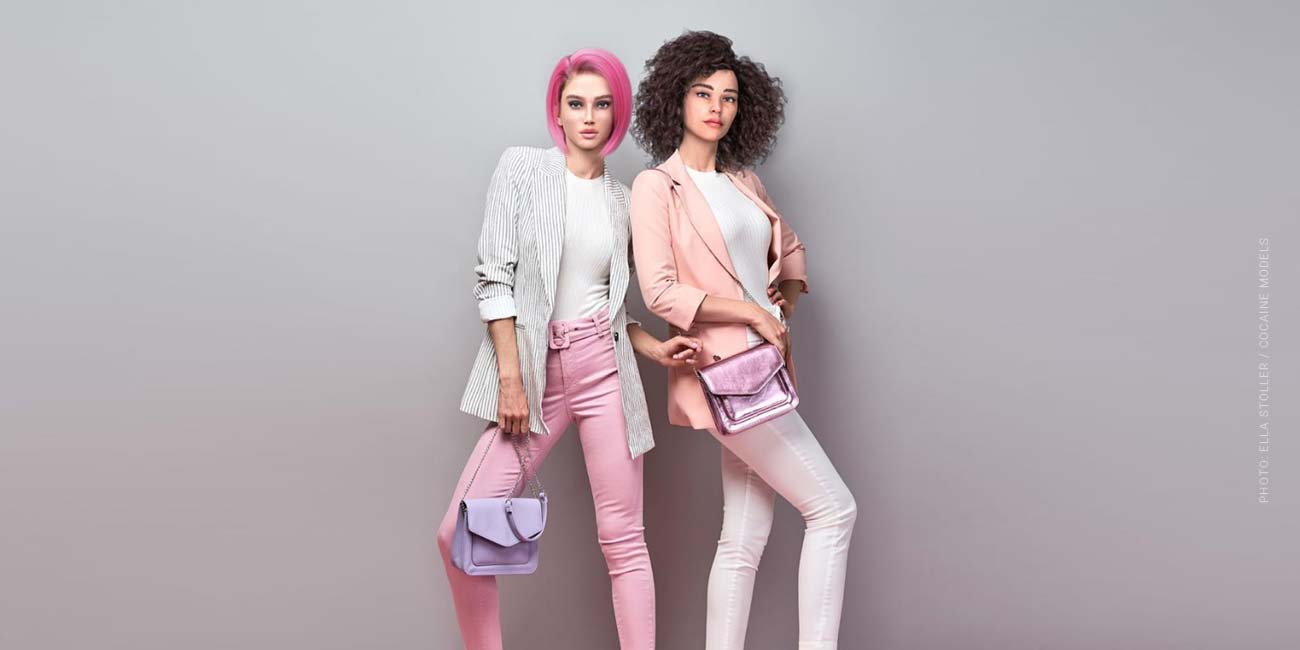 Reading Tip: Digital Avatars
Read even more about digital avatars here including a list, with all the virtual influencers!
Lil' Miquela: The LA Phenomenon
Gigi Hadid, Cara Delevingne and Hailey Bieber outdated? Virtual influencers like Lil Miquela or Bermuda are conquering Instagram and the model business. The fact that they already have significantly more followers on social media than other influencers proves the success of this forward-thinking invention. However, anyone who thought that these virtual influencers were boring and without character was sorely mistaken. In addition to an individual personality, the models have their own lives in which they report on their leisure activities with the help of story telling. However, the trend of these virtual stars has not only been on Instagram for a long time, a music career has also been predicted for them. Within four years, virtual influencer Miquela Sousa has built a remarkable career.
Virtual Influencers: List
You know the models of the 90s like Naomi Campbell or Claudia Schiffer. We dive into the world of digital models, influencers and Instagram stars. Virtual influencers are conquering the market and are no longer hype. It's all about fashion and what buzz these virtual personalities are creating in the fashion world. Who are they? Who created them? Are they replacing the supermodels of millennials? Are Kendall Jenner and Gigi Hadid simply being replaced? What role do you play in today's fashion and social media world. We introduce you to models including Lil Miquela and Shudu Gram, the two first virtually created models and what exactly makes each of you so special. And how they managed to get on the magazine covers of Vogue and Harper's Bazaar.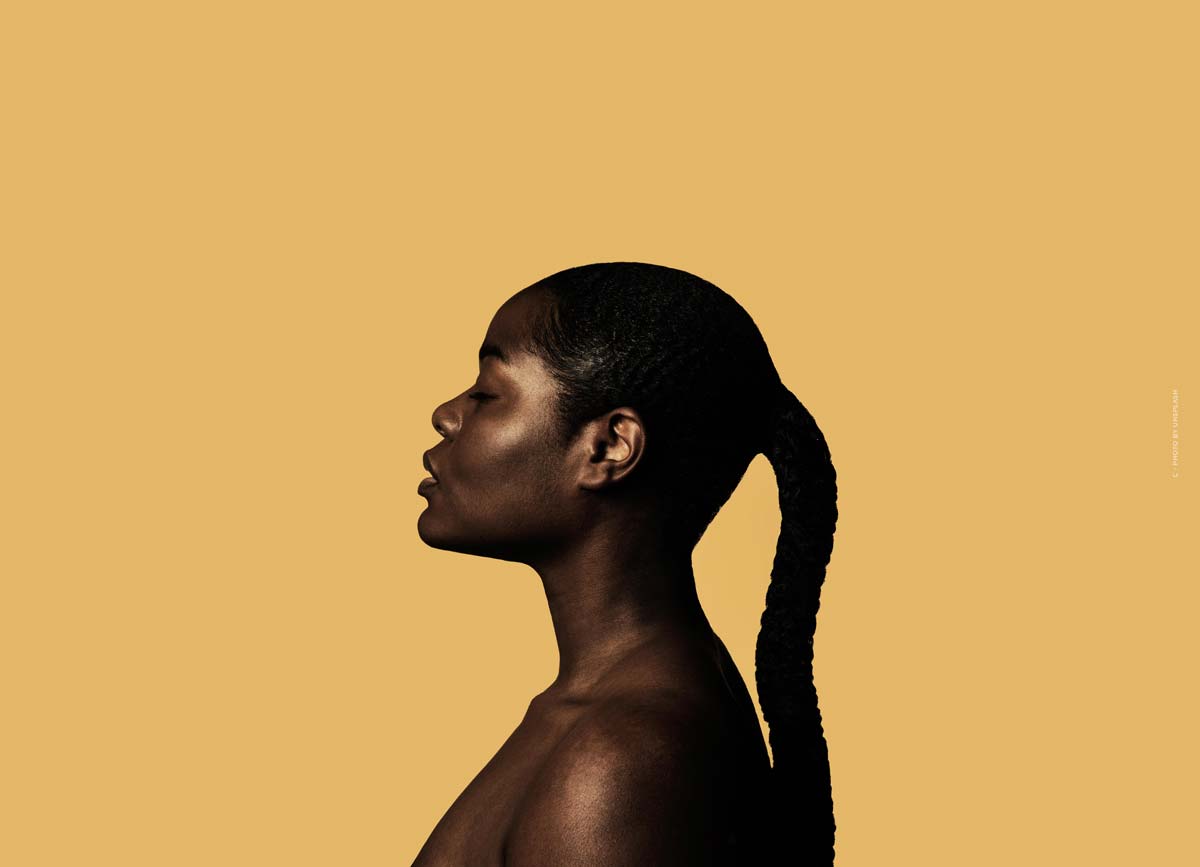 https://fivmagazine.com/wp-content/uploads/2021/05/interview-digitale-avatare-creator-stephan-czaja-modelagentur-kunden-jobs-modenschau-werbung-marketing-fragen-antworten.jpg
700
1200
F_kinski
/wp-content/uploads/2021/02/fiv-magazine-vips-interview-fashion-style-home-interior-magazin-prominente-mode-einrichtung-logo-gif-instagram.gif
F_kinski
2021-05-21 13:51:39
2021-05-21 16:04:03
Digital Avatars in Advertising: Virtual Reality in Campaigns – Stephan Czaja (Manager) in Interview