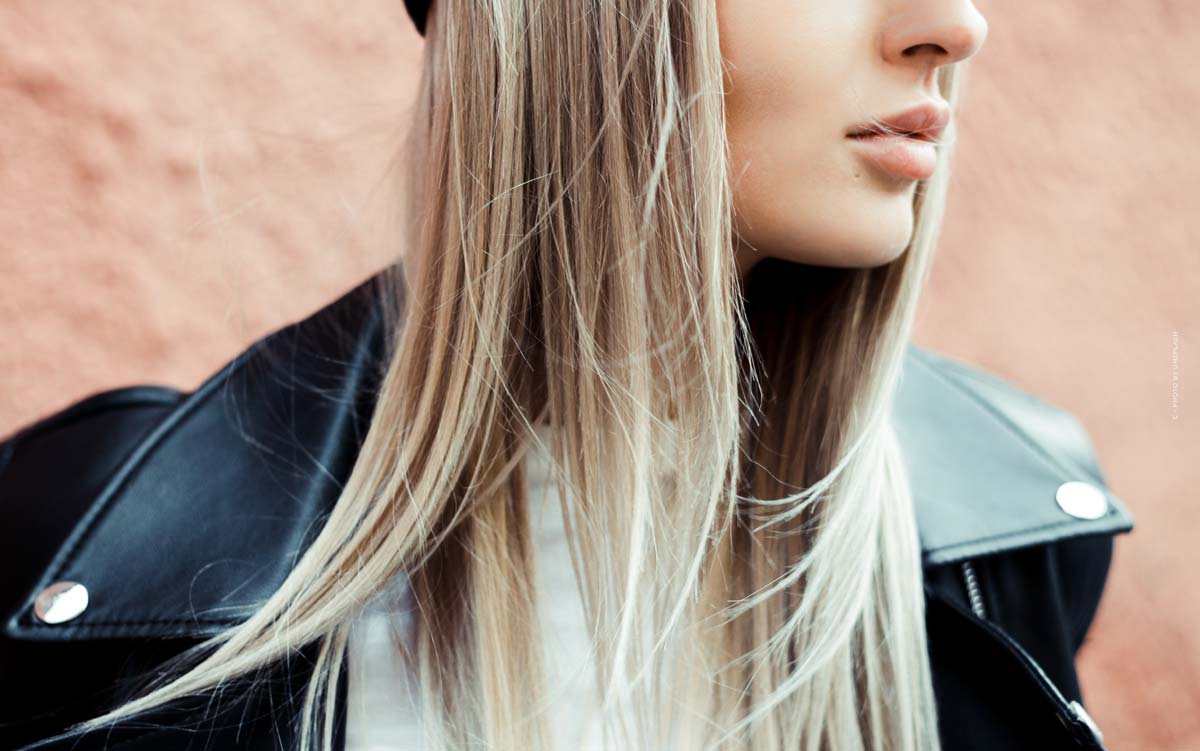 Hailey Bieber: How she became wife of Justin and international model
The American model Hailey Bieber, formerly Hailey Baldwin, not only makes headlines with her successful modeling career, but also as the wife of the singer Justin Bieber. With actor Stephen Baldwin as her father, the blonde has made a name for herself over the years. Hailey is in great demand internationally and is considered one of the best paid models in the world. Against her competitors and friends Kendall Jenner and the Hadid sisters, the blonde has successfully asserted herself. But not only her father's name is known, his two brothers Alec, Daniel and William Baldwin are also active in the acting business.
From dream as a ballet dancer to runway model
Whoever claims that Hailey Bieber always wanted to become a model is unfortunately mistaken. With only 1.72 meters and her former hobby as a ballet dancer, Hailey would never have thought that she would be suitable as a model. She told Vogue in an interview that she often felt inferior to other models because of her size.
"I am smaller than most other models"

Germany - Spain - USA
Despite all this, she signed a contract with the model agency Ford Models in New York when she was just 18 years old. The reason: Hailey suffered a serious foot injury at a young age, which made a huge difference to her career as a ballet dancer.
Ralph Lauren, Moschino and Tommy Hilfiger-Hailey's career is going uphill
Bieber's career has been booming since 2016.  Her face was adorned with covers of magazines like Elle or Vogue and she made her debut on the catwalk of fashion label Topshop. This year Hailey joined IMG Models to accelerate her career as a model. As an advertising face for campaigns of big labels, on catwalks for famous designers and as a cover for numerous magazines; Hailey can be seen everywhere! And no wonder; long legs, expressive face and great figure make the model simply an eye-catcher. In 2017, the blonde was even voted the hottest model in the world by US magazine Maxim. Hailey inherited the beauty gene from her mother Kennya Baldwin, who has Brazilian roots.
Hailey and Justins wedding is making headlines!
Shortly after Selena and Justin's final separation after years of on-off relationship, Hailey is spotted with the singer. The rumor mill is bubbling. The two already know each other from teenage times, they were even a couple once. In 2016 they separated, and two years later they announced their engagement. And that's not all, Hailey and Justin are secretly getting married in autumn 2018. In the American show "The Tonight Show With Jimmy Fallon" Hailey told about their first encounter with Justin. At that time she was only 13 years young, Justin was already 15, and despite Justin's growing career as a singer, Hailey didn't know him at all.
Well, it can go that fast! And they look happier than ever.
Despite a recent marriage, two cats and a dog, Hailey's modeling career does not suffer. On the contrary! Hailey is currently part of Levi's campaign to encourage young people to vote. But that's not all, a cover shoot for Indian Vogue and the new face of the cosmetics line BareMinerals are of course not to be missed. The success of the 23-year-old cannot be overlooked! Even joint campaigns with spouse Justin do not harm her career.
What is Hailey Bieber's fortune? This is how much the model earns
Hailey Bieber is said to have current assets of approximately 2.7 million euros. From dancer to high fashion model and married to pop icon Justin Bieber, Hailey could not be better off. Instagram also plays a major role in her income. With nearly 30 million followers on Instagram, the blonde is popular with numerous companies that want the model as a promotional face for their products. A campaign for fashion label Calvin Klein together with husband Justin Bieber has been a highlight in Hailey's modeling career.
Sexy and intimate; that is the motto of their joint shooting for designer Calvin Klein. Directly after their wedding, the two of them present themselves in underwear and tight clothes in front of the camera for the then current CK50 campaign. Not only Hailey's fans are thrilled about her and Justin, the fashion world is crazy about the couple. But not only Calvin Klein uses the couple's obeseness for their campaigns. Vogue magazine also proudly presents the couple on their covers.
Hailey's wedding dress: The model looked so gorgeous on the big day!
We all know the numerous Instagram Posts of Haileys wedding dress. But did you know that she changed her dress three times at the wedding? Because why look the same all day long if you can't get more exciting? It all started with the lace-trimmed wedding dress by designer Virgil Abloh, inventor of the Off White fashion label. To conquer the dance floor after the ceremony, the model changed to a neckholder dress, from the brand Ralph&Russo. But to end the evening perfectly, Hailey slipped into dress number 3, created by American designer Vera Wang.
offspring in the Bieber family h3>
Together with her spouse Justin Bieber, the model is determined to start her own family. Hailey's older sister Alaia Baldwin had a baby in August 2020 and now Hailey can proudly claim to be the aunt of little Iris. But two cats and a dog are not enough for Hailey; she also wants to start a family with Justin in the near future.
"I love children, and I can't wait to have my own. I'd say this is now a nearer reality."
Are they as fast with this as they were with their wedding? We are curious!
Traditional Models? Boring!
Influencers and Bots as models, that is the new trend! Sure, conventional models like Hailey Bieber and Cara Delevigne exist. But are they our future? Influencers and bloggers are beginning to take over this role. Since platforms like Instagram and Tik Tok have become very popular, companies also see their advantage in this. Paid co-operations enable them to sell their products perfectly to the respective age group. The influencer becomes a model, wears the fashion of famous companies like Asos, Junkyard or Zalando and posts pictures or videos with you. The perfect marketing strategy. Interested?
https://cmmodels.de/virtuelle-influencer-models-avatar-social-media-marketing-strategie-trends/
Now there is a new hype: virtual models. They are created on the computer to also take on the role of influencers and advertise for companies. Although there is no real person behind the bots, they have an individual character and lead their own lives. https://socialmediaone.de/virtuelle-influencer-lout-zoe-ella-konkurrenz-lil-miquela-instagram/
Hailey Who? 5 things you did not know about her
Hailey Bieber would have loved to be a make-up artist, if her modeling career hadn't worked out
Kendall Jenner and Hailey got the same tattoo on their fingers: A little heart
Instead of going to a real school, Hailey was taught from home
Hailey's new passion: Boxing!
Hailey's beauty idol is actress Margot Robbie
https://fivmagazine.com/wp-content/uploads/2020/09/model-catwalk-fashion-mode-designer-blonde-hair-woman-pretty-1.jpg
751
1200
Lisa-Marie
/wp-content/uploads/2023/08/fiv-magazine-logo-news-influencer-fashion-interior-travel-real-esates.svg
Lisa-Marie
2020-09-21 07:00:04
2020-11-10 15:45:05
Hailey Bieber: How she became wife of Justin and international model