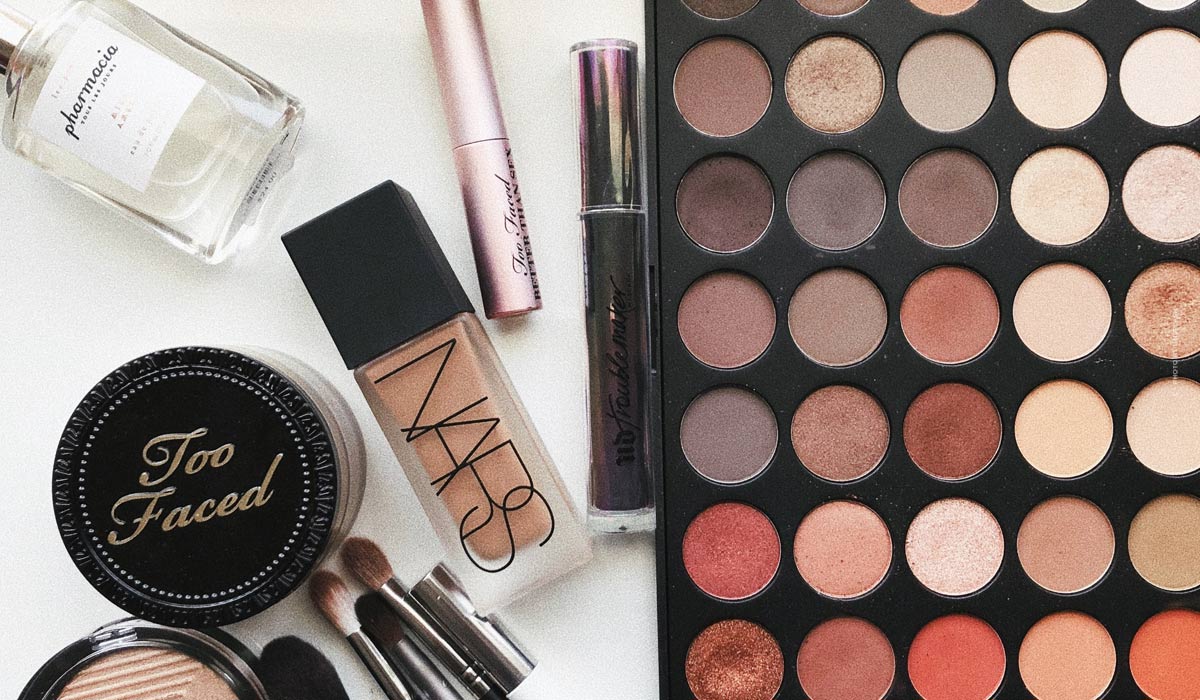 Make-up tips for the summer: natural looks thanks to Primer, Bronzer & Co.
The sun is shining, we are wearing our new favourite summer dresses and feel just fine. But when we look in the mirror, we get a fright! The mascara has run off, the T-zone is shiny and product residues collect in the face.
Make-up tips for the summer: From foundation to powder
When it gets warm outside, we all unconsciously do things that we would rather not do during make-up. So only a few hours after doing a summer make-up we can look horrible again. Nobody really wants that. Here you get to know the 3 worst mistakes – and what you can do to avoid them.
Primer for every skin type: application & the best brands
Primers are considered one of the most overrated products of all. Spending money on something that apparently has no great effect? I'd rather not. And that's where the mistake lies. Primers make make make-up fit better in the summer heat. Some also have a matting effect. So if you have a problem with oily skin, you'll never want to miss a primer again. Primers can also help to ensure that the make-up is evenly distributed and prevent an unattractive, blotchy appearance. Make sure you use a silicone-free primer. Silicones can dry out our skin.


Germany - Spain - USA
Cakey Foundation? We'll show you how to avoid it
With Cakey (eng. for lumpy) a mask-like, artificial looking make-up is meant. Just the opposite of what we want. The reason for this is the wrong use of make-up. Because even if your foundation works for you otherwise, your skin is exposed to completely different conditions in summer than in winter.
Therefore, at best you have one foundation for the winter and another for the summer.
By the way, this point also speaks only for the use of primer, with which you can avoid the cakey effect.
Powder overload? Setting Powder & Finishing Powder in difference
Many people use more powder, especially in the warmer months, so that the look lasts as long as possible. Big mistake. You should also not reapply the powder all day. At some point, the whole look looks artificial and fake. The skin can no longer breathe.
Instead, you should reduce the amount of powder or switch to blotting paper.
These are cloths that absorb moisture without weighing down the skin – perfect for a very shiny T-zone.
Light foundations for the summer: Clinique, Mac & Co.
In summer you should change to a light foundation in a warmer tone. Also long lasting and water and sweat resistant foundations are best suited for the summer. In the best case you also have a foundation with sun protection factor and can thus save the skin a care step.
Too much product can also lead to a foundation with a cakey effect. So a lot does not always help a lot.
These light foundations are perfect for the summer:
Noch besseres Make-up LSF 15 Stiftung von Clinique
Atelier-Skulptur LSF 15 Stiftung von MAC
Total Control Drop Foundation von NYX Professionelles Make-up
Apply bronzer correctly: Sommerglow & Contouring, like the pro
Using too much bronzer is a typical problem in summer. This also puts additional strain on our skin and makes the look crusty in the end. The same applies to the bronzer: less is more. In the end, the bronzer should not be so conspicuous, but only give our face a beautiful glow.
That's why dark bars are a real no-go. In addition to the right colour, attention must also be paid to correct application. You can see how to do this in the video.
https://fivmagazine.com/wp-content/uploads/2020/08/make-up-tipps-advice-foundation-powder-summer-tools-brushes.jpg
700
1200
Laura
/wp-content/uploads/2023/08/fiv-magazine-logo-news-influencer-fashion-interior-travel-real-esates.svg
Laura
2020-08-12 16:21:53
2020-11-10 15:55:00
Make-up tips for the summer: natural looks thanks to Primer, Bronzer & Co.