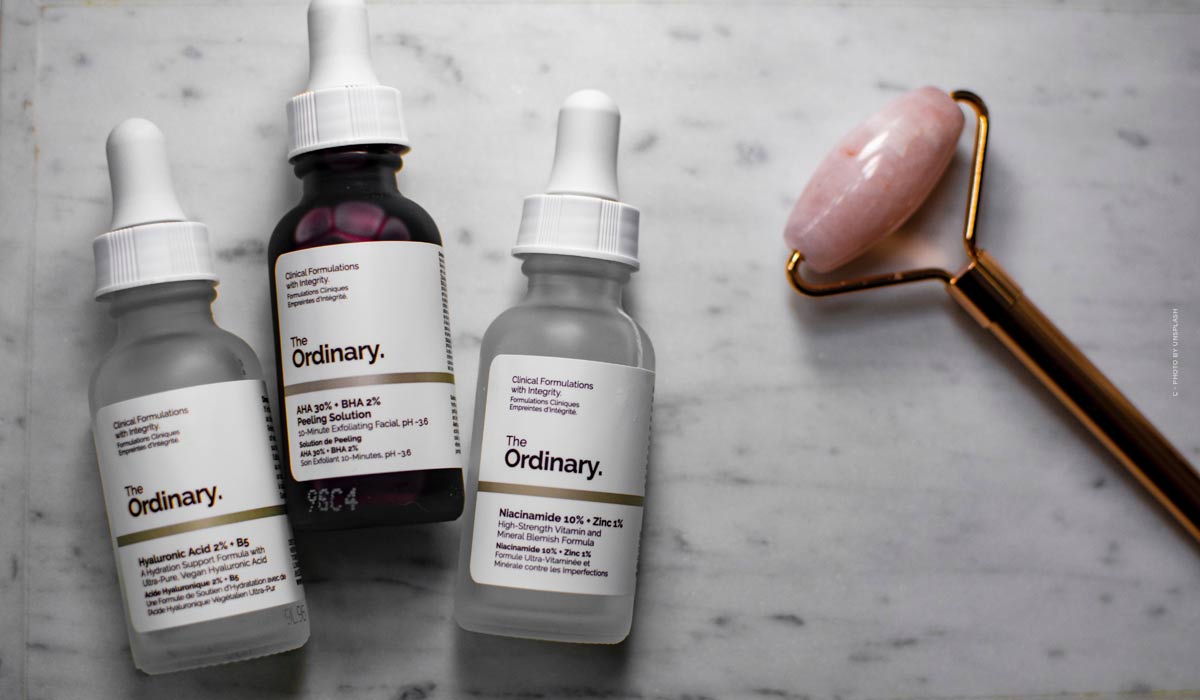 DIY peelings for home: recipes for body, face and legs – that's how it works!
Everyone would like to have soft, beautiful skin. With our suggestions you will find peelings for your entire body. Whether you want to have a peeling for your face, your legs, your hands or your feet. Here you will find everything very easy and simple to do yourself. We will show you how you can make no mistakes in the application and how to conjure up impure and dry skin into wonderfully soft skin. The right skin care is often not easy, we have very simple tips and tricks how you can show your skin in summer.
At home, simply do your own peelings: Recipes against impure skin
Impure skin and pimples are natural, but you would like to get rid of them. Try these peelings and be curious how silky soft your skin can be!
Facial peeling: Against dry skin and unattractive pimples
She shows what incredible results her facial care routine has produced. The result is unbelievable and the best part is: It's easy to follow and it's easy to do! Try it too and be surprised by the result!
Peeling for the legs: Prevent ingrown hair
Ingrown hair, red spots on the skin after shaving – who doesn't know it! This total body peeling enchants you and your skin. It is super easy to apply and the result is really impressive.
Peeling for the hands: soft hands thanks to simple household remedies
Dry hands not only in winter? Everything is rough and unattractive? We can fix that. With this DIY scrub you can get hands to touch very quickly and easily.


FragranceTip.com by FIV
Peeling for the feet: No cracks & callus more
Summer is here and we all just want to slip into our sandals or flip-flops. But our feet prevent us from doing so? Not for long! With these care products you can easily turn your dry feet into presentable and beautiful feet.
Priyanka Chopra and BibisBeautyPalace show how they do their own peelings!
With the stars everything is always perfect, right? A lot of things are fake and even they have their problem zones. Therefore: No need to worry. We'll show you how the German youtuber BibisbeautyPalace makes her own peelings. Internationally renowned actress Priyanka Chopra also shows Vogue her beauty secrets.
Priyanka Chopra: Natural ingredients for soft skin
When is the best time to apply what? Which products do I need and which care is best for me? Of course it always depends on your skin type, but maybe you can get some inspiration from actress Priyanka Chopra's tips.
BibisBeautyPalace: DIY Tutorial for the whole body
Youtuberin and Internet star BibisBeautyPalace will show you how to care for your entire body with homemade peelings.
https://fivmagazine.com/wp-content/uploads/2020/08/diy-skin-care-recipe-dry-skin-peeling-mask-face.jpg
700
1200
Laura
/wp-content/uploads/2023/08/fiv-magazine-logo-news-influencer-fashion-interior-travel-real-esates.svg
Laura
2020-08-17 11:27:02
2020-11-10 15:55:18
DIY peelings for home: recipes for body, face and legs – that's how it works!