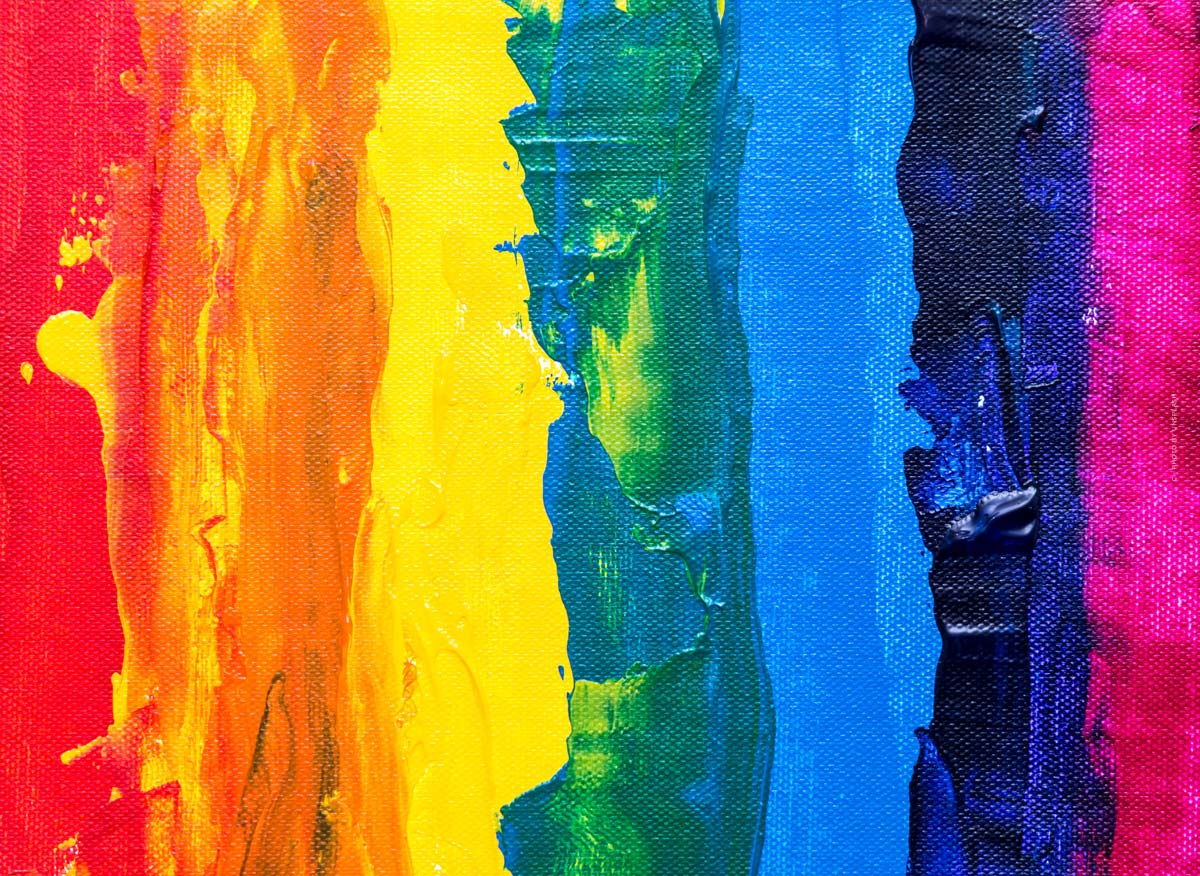 United Colors of Benetton: History, concept and stores
With United Colors of Benetton most people associate, as the name suggests, a colorful world of clothing that can be bought by everyone. But it is not only shrill rainbow colors that are behind United Colors, but also worldwide future-oriented topics such as sustainability, transparency and globalization. A brand that is currently experiencing a new boom, especially here in Germany with the return of former CEO Luciano Benetton, and which is spreading more and more through large flagship stores.
The beginning of the Benetton line
In 1965, Benetton was founded as a family business by four siblings, followed only four years later by the first store in Paris. In the meantime, around 5,500 other stores have followed. The Benetton Group also includes Undercolors of Benetton, Sisley, Playlife and Killer Loop.
The company became known above all for its provocative advertising campaigns with the star photographer Oliviero Toscani. With penetrating themes such as drugs, war, racism, poverty and AIDS, Benetton tries not only to attract attention and provoke, but also to introduce social themes such as contrast and globalization into fashion.


Germany - Spain - USA
It was precisely through one of these campaigns, which bore the motto "All the colors of the world", that the label found its name "United Colors".
Too provocative? – the fall and rise again
Even in his early years, United Colors, and above all Luciano Benetton, caused scandals with his infamous advertising campaigns, for example with shots of a dying AIDS sufferer or "forbidden" kissing between an Israeli and a Palestinian.
The collapse of the Benetton market through a provocative advertising campaign in which the photographer Oliviero Toscani took portraits of prisoners from death row and used them as images for an advertising campaign entitled "sentenced to death". As a result, numerous stores cleared the United Color collections from their sales floors. Toscani then ended its collaboration with the fashion house. In order to polish up the image of the fashion house, United Colors adorned itself with the partnership with the World Food Programme in its subsequent advertising campaign, but without much success. Despite further advertising campaigns, the brand's turnover continues to fall.
Years after Luciano Benetton left the company and handed over the management to his son, the founder of the company at that time returned to the position of managing director of the company around him . Not only Luciano Benetton, but also the photographer Toscani returns to his former employer. Meanwhile the fashion house repositions itself and focuses on an image change with adaptation of the target group. Hip and modern the brand should become and thereby not only talk about important topics such as lastingness, but also convert these.
Concept and values
As you can already see in the name, United Colors focuses on the colors: The models are mainly kept in pastel shades and at the last moment are given a hint of the colors of the season.
A special feature of the brand is that each model is available in at least 15 different colors. In terms of materials, the brand relies primarily on natural fibers such as natural wool. United Colors thus goes back to its beginnings as the largest knitwear manufacturer in the world. Current trends are translated into the characteristic Benetton style. The result is colorful, individual clothing that represents the Italian style with quality and passion.
Sustainability and transparency are important values for United Colors. United Colors not only tries to fulfill these with up to 85% sustainable and recycled materials, but also with environmentally friendly transport and packaging. As the leading Italian fashion brand in transparency, United Colors stands for a disclosure of the production and supply chains.
Also on its own website, United Colors uses the meaning and emotionality of colors and uses them to present collections and articles in an atmospheric way. Here too, United Colors is careful to represent the values of its company, such as friendliness and optimism, in which, for example, the color black instead of mourning finds the association courage here.
In 2021 United Colors would like to expand its product range and, together with UBC-United Brands Company and in the future, also bring sneakers to women, men and children.
United Colors in Germany
United Colors is represented 250 times throughout Germany. After the last successful store opening in Düsseldorf in 201, Benetton is now adding to this: an 800 square meter store in Hamburg with 2 floors now adorns Hamburg's shopping streets. In the course of the last years United Colors changed its concept and pursues the desire to reach a larger and younger target group. In line with this, Benetton is focusing on a new design concept for its stores: turning its stores into modern oases of tranquility and making shopping an experience. Light installations and lounges for relaxation are to invite the younger public to store and linger. A refreshing alternative to fast fashion.
https://fivmagazine.com/wp-content/uploads/2020/09/united-colors-of-benetton-markenportraet-mode-regenbogen-farben-bunt-farbklecks-streifen-kunst-leinwand.jpg
876
1200
Lisa-Marie
/wp-content/uploads/2023/08/fiv-magazine-logo-news-influencer-fashion-interior-travel-real-esates.svg
Lisa-Marie
2020-10-09 07:00:06
2020-11-10 12:26:27
United Colors of Benetton: History, concept and stores