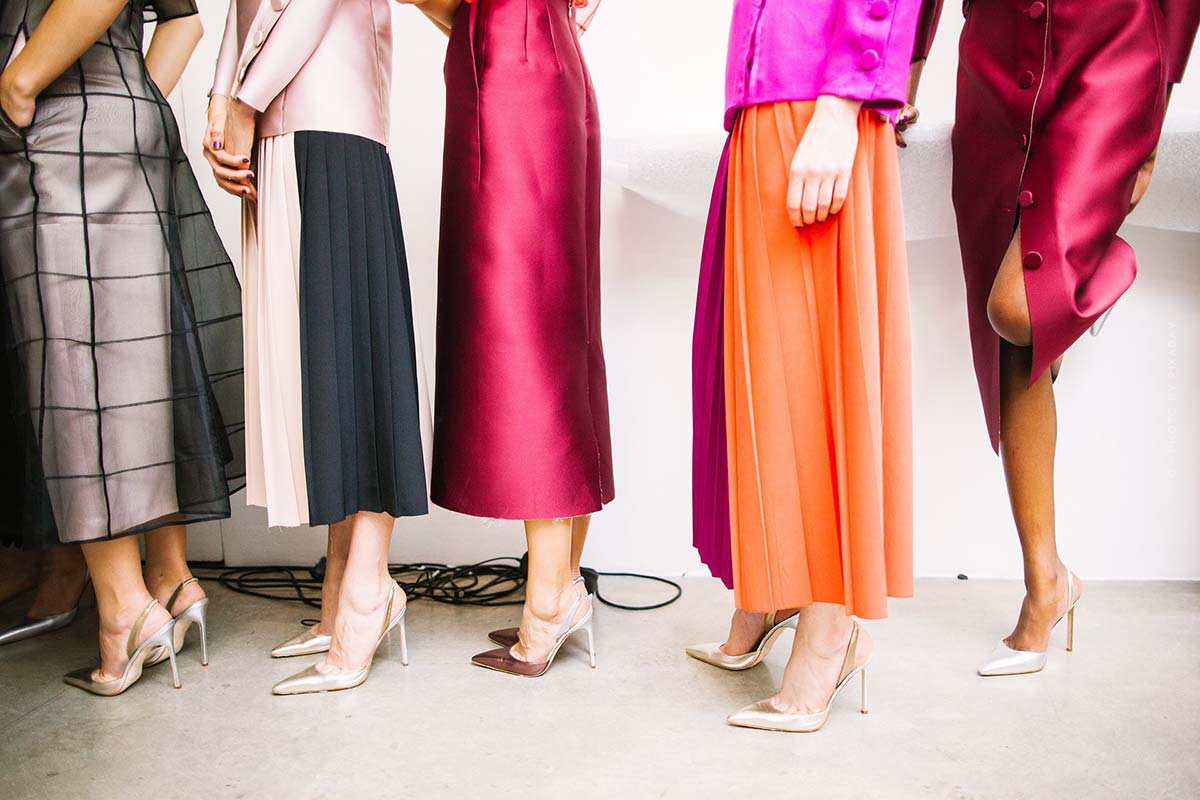 Outfits for man & woman – summer trends & expert advice online
Everyone knows it – the days are getting longer, the temperature is rising. Like every year, summer is surprisingly just around the corner and the question of all questions is: What do I wear? What is in? What suits me? We can take all these questions, thoughts and worries away from you now. With this style guide you are modern and on trend and are this summer the eye-catcher, guaranteed.
Summer trends for man & woman
What comes back as a trend this year is an exciting question every year. Of course, it is not surprising that the various designers, bloggers and shops do not always agree one hundred percent. Nevertheless, shortly before the start of summer, the first trends are already crystallizing. What the trends for women and men are this year and which trends always return, which you can always wear and still be fashionable on the road, you can find out here.
Sustainability in fashion for women
For women this year, the focus is mainly on the aspect of sustainability. Not only in other areas has the focus been on sustainability for a few months now, but also in fashion and beauty since the summer. Fresh, light colors created from natural fabrics and sustainable fabrics are rocking everything this summer. Since intense and bright colours cannot be created with natural dyes, neutral, muted and pastel shades are in this year.
Classic outfits for men
This year, the modern man goes back to the classics of the time. Polo shirts, shorts, sneakers and a matching watch. The colors don't play a big role, no matter if plain, color in color or contrasting color combinations like dark blue and a summery beige. Add to that plain white sneakers, your favorite pair of sunglasses and your summer outfit is ready to go. These looks are not only classic, but also versatile. With a shirt and a thin sweater, you can be outside into the evening hours without freezing. If it does get colder than expected, a vest or thin quilted jacket is always the right choice. With these trends you can also be a little more daring. Feel free to experiment. Fashion is infinite and never wrong. Find your own style or look online for inspiration.
Do It Yourself: Clothing becomes unique
A huge trend that remains from last summer – DIYs. A great hobby, good for the environment and good for your wardrobe, because no one will have a unique piece like your self-dyed t-shirt. So you also avoid that someone has the same top as you. But not only self-dyeing, but also self-sewing is present again this year. Matching the return of the bohemian look, tie dye prints bring a breath of fresh air into our wardrobe. The psychedelic prints are reminiscent of the spirit and sense of freedom of the hippie generation.


FragranceTip.com by FIV
Another trend for jackets that you often see on warm but windy days are the so-called patchwork jackets. Here for especially old fabric remnants can be processed. Depending on your taste, you can create either subtle patterns or gaudy colorful and flashy pieces. Especially denim can be used here fabulously and easily. No matter what shade, brightness or structure, denim is one of the few fabrics and colors that you can combine with everything.
Tips & tricks for the outfit choice
If you like to dress well, but often do not know how to combine which piece of clothing, you can get advice. Besides friends and partners who are happy to give you their opinion, there are experts who can help you. You don't have to spend a lot of money or go to a shop. It is now possible to get style advice online. First, you provide the most important information about outfit selection. After that, professional stylists will contact you and send you the best outfits to your home.
Questionnaire to create an outfit online:
Your style and preferences
Your measurements and figure type
Your budget
Your favourite colours and clothes
The occasion
Pros:
Style advice from home
Shipping and returns are free of charge
Flexible and comfortable
Personal stylists
Outfits for every occasion
For those who don't want to follow the latest trends, here is a small list of fashion trends that keep coming back and you definitely can't go wrong with. You want to read more about lasting and good looking trends, then read on here.
Business look: jackets, suits & chic jumpsuits
For the normal business look, classic outfits such as suits with waistcoats, ties and patent leather shoes are the order of the day. Spiced up with classic accessories, such as a leather laptop bag or a luxurious-looking watch. The same is also available as a casual business look. Here, for example, the shirts are exchanged for a T-shirt or polo shirt, the straight-cut trousers are replaced by emphasising trousers and the heavy leather bags are replaced by light, modern and simple backpacks. Likewise, in the warm summer days, jackets are omitted and replaced with thin jackets when needed.
The ladies also resort to slightly differently cut suits. Mostly the tops are shorter and the trousers already start a little higher than normal. With the casual business look of the ladies, the dresses become airier and shorter. The colors become more colorful and the monotonous colors are replaced with modern patterns. Striking necklaces, rings and watches, and bracelets can also liven up the outfit. Jumpsuits are also becoming more popular in the work world. They look chic and provide variety.
Dress elegantly: Combine patterns & accessories appropriately
Elegant could almost be compared to business. However, in contrast to business, the elegant styling is more casual, but with more striking patterns and materials. The older generations tend to go for fabrics with patterns and accessories, while the younger ones tend to go for simple patterns but more colours. With rather less accessories and for it for example more gaudy earrings with the ladies, with the gentlemen rather on a trendy and colorful jacket or Sneaker is set. This style of dress is mainly for dressier occasions but not formal occasions. A garden party, a dinner with friends or a company party in the summer are good examples here.
Partner look with child & parents
Mini&Me is a trend for parents. No matter if dad and child or mom and child. For this trend, exactly the same clothes are bought, once for the adult and once for the child. Similar to the more familiar term "partner look", the differences here are only the size. However, this trend is not only possible for the same gender, but also for mom and son, and dad and daughter. In this case, different outfits are bought, but they fit from the pattern and the same materials to each other again. This trend came mainly from America. In the meantime, however, it has become so public in Germany and is mainly visible on Instagram.
Key Pieces: Variety for your outfit
With this styling method, a casual outfit is enhanced with key pieces or eye-catchers. This variant is mainly represented by women. With an eye-catching bag, a brooch on the T-shirt or a chic blouse, round off the entire outfit. Popular here are also the combination of high shoes and a pair of skinny jeans. With a darker blouse and a medium sized handbag, you've already put together a strong and statement outfit for everyday wear. This is the type of dress you'll find, especially in schools. Students don't have that much money to buy expensive branded clothes yet, but rather buy expensive looking accessories and combine them with plain and simple brands. This provides variety despite a smaller purse.
https://fivmagazine.com/wp-content/uploads/2020/06/Dolce-Gabbana-Modenschau-Runway-Highlights-Herrenkollektion-Kleider-Frauen-High-Heels-Schuhe.jpg
800
1200
Lisa-Marie
/wp-content/uploads/2023/08/fiv-magazine-logo-news-influencer-fashion-interior-travel-real-esates.svg
Lisa-Marie
2020-07-07 07:00:26
2020-07-07 07:00:26
Outfits for man & woman – summer trends & expert advice online