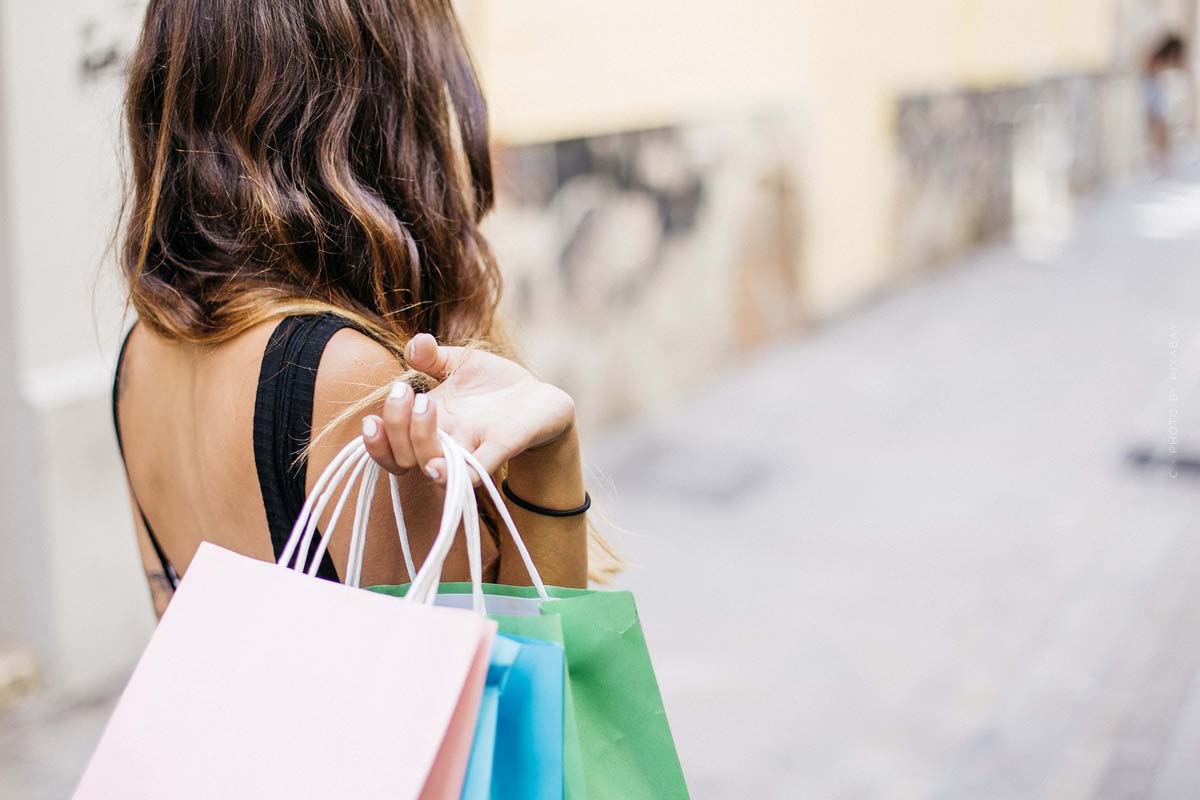 Sporty and elegant: These garments belong – hoodie, track pants, suit pants & Co!
Sporty and elegant – There are numerous people who like to dress in a sporty way and one of the reasons for this is that sportswear is both comfortable and functional. However, many of us don't know how to create a sporty look that not only comes across as casual, but also elegant. That's a shame, though, because sportiness and elegance don't have to be mutually exclusive at all – all it takes is the right clothes. So let's take a look at what clothes belong to an elegant and sporty style.
Sporty and elegant: must-haves of the season
Whether it's dinner with work colleagues, important shopping in the afternoon or Casual Friday at the office – with these clothes you'll manage the perfect combination of sporty and elegant.
Hoodies: sports fashion classics
Hoodies are a sports fashion classic, but contrary to popular belief, they are also suitable for an elegant look. Especially in combination with classic colors like gray, black or white, hoodies come across well and they can even be worn casually under a blazer. However, it depends on the type of hoodie – fanny packs, for example, are a no-no. Fortunately, retailers like gorillasports.de offer a wide selection, so it's not hard to find suitable hoodies.
Hoodies in classic colors are sporty and elegant at the same time
Suit pants: The right fabric
When you think of suit pants, you don't usually associate them with sporty clothing. However, this assumption is wrong, because suit pants can also be sporty and in the end it depends on the respective fabric. A good example is suit pants made of textile blends such as polyester/viscose stretch: they hardly differ from classic sweatpants in terms of feel, yet still come across as elegant. There are also suit pants with waist elastics that can be easily adjusted to your own figure.
Track pants: fashionable and modern
A good alternative to suit pants are track pants, because they are a little more casual and often have a colored stripe on the side seam. The pants are mostly made of synthetic materials and have become an integral part of fashion. Originally, track pants were considered purely sports pants, but now they are also used for elegant clothing styles.
Sneakers: perfect for everyday life
Hardly any piece of clothing comes close to the popularity of sneakers and the sports shoes are now even a popular investment. It is therefore not surprising that sneakers are also part of a sporty and elegant look. However, it is not always easy to choose suitable sports shoes and it is important to make sure that the sneakers match the rest of the outfit. In this regard, you should pay special attention to the right colors and basically, too flashy models are not suitable to combine with more elegant clothes. In any case, there is no reason to do without sneakers and there are also many businessmen who enjoy the sports shoes.
Important: Matching color combination & no flashy models
Accessories: round off the outfit
In themselves, accessories are not items of clothing, but nevertheless they are part of an elegant and sporty look. Unlike other styles, however, many accessories are unsuitable and while, for example, a sporty watch can enhance the look, imposing earrings with pearls look rather out of place. In general, it is better to be sparing with accessories so as not to commit a style breach. What accessories are best depends, as so often, on the rest of the clothes. If the look is overly sporty, slightly dressier accessories are a good choice, but usually sporty accessories are the better choice.
Videos: Outfit tips, unique combinations & the biggest mistakes
You still need inspiration for your next outfits? Here you are best advised!
Athleisure: Sporty and chic through everyday life
Eye-catching accessories, knotted shirts for that certain something and heels that stretch the leg – sporty and chic through everyday life with these outfit ideas:
Clever combinations of Erin Elizabeth: Comfortable and stylish
It all depends on the right combination. YouTuber Erin Elizabeth knows that too. Here are her favorite outfits:
Biggest Don'ts: Unflattering cuts, cheap fabrics & Co.
Of course, there are also some mistakes to avoid at all costs, from unflattering cuts to uncomfortable and cheap fabrics to wrong-fitting jumpsuits:
https://fivmagazine.com/wp-content/uploads/2019/05/shopping-frau-einkaufen-taschen-mode-fashion-tuten-stadt.jpg
800
1200
Laura
/wp-content/uploads/2020/07/fiv-magazine-news-instagram-youtube-tiktok-influencer-fashion-interior-jewelry-real-estate-tips-help-logo.png
Laura
2021-11-30 16:02:45
2022-02-26 17:39:45
Sporty and elegant: These garments belong – hoodie, track pants, suit pants & Co!