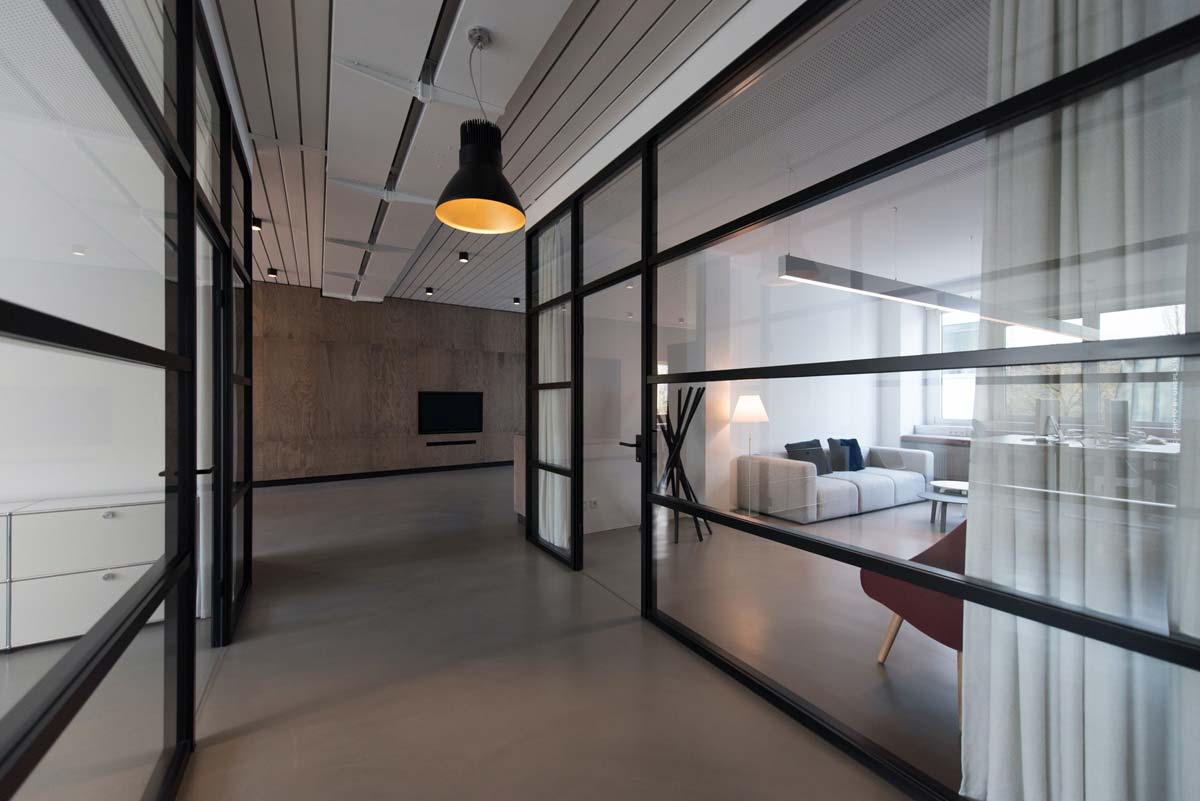 Armani Casa: minimalist furniture, exquisite decoration, furnishings & luxurious lamps
Armani Casa – Girogio Armani: one designer, three dimensions of design. Giorgio Armani knows how to succeed with his design & sales talent. In addition to his fashion and accessories line, he has been shining with the elegant interior line "Armani / Casa" since 2000, and not only in the fashion world. Tradition and innovation combined – this is the philosophy of the interior house. From furniture creations for the whole home, exquisite lamp designs to exotic wallpapers – his interior line offers something for every design lover, for example also if you want to furnish your kitchen. Below you will find an overview of the history of Armani / Casa, the characteristics of the design and the most popular pieces of the collections. Armani does not create fashion or furniture – Armani creates a lifestyle. Welcome to the Armani world! Editor's tip: Also check out our interior styles guide for info, tips and trends on interior design options: Interior Styles XXL.
Armani in interior heaven: furniture, decoration & lamps
Giorgio Armani is probably one of the most famous and well-known designers in the world. The Italian has made a big name for himself in the fashion industry with his fashion line, his designs and collections. Find out here what makes his designs stand out and how he also incorporates this essence into the interior line of his fashion house.
Tip! All luxury brands for the perfect interior from A-Z can be found in our comprehensive XXL article Interior brands!
Giorgio Armani: Fashion, Shoes & Interior
The Italian design talent has made a name for himself in the fashion world. 1975 – the year in which the "Giorgio Armani" group was founded and the year that heralded the beginning of a new design era. The combination of evening and everyday fashion is like a balancing act. A balancing act, which Giorgio Armani masters perfectly. The designer seizes the opportunity and expands his assortment with new collections. This also includes an interior line with the name "Armani / Casa". Following he explains his intention behind his works:
"I try to include the outside changes that affect our lifestyle, because home is where everyone translates their experiences into the personal dimension!"

New Issue! #26 with San Diego Pooth - Newcomer now in Tampa / USA
Timeline Armani Casa: from the logo lamp to exclusive interior collections
It all started with a lamp – white & cream in color, pyramid in shape and the beginning of the successful series of Armani / Casa. The following gives you an overview of the key points of the genesis of the interior label.
1982: "Logo Lamp" – first interior object
2000: Launch of Armani / Casa with collection of furniture and accessories
2004: Team of interior design also offered custom furnishings
2008: collaboration with Molteni & C – kitchen solutions
2010: Partnership Armani / Roca – luxury bathrooms
2020: 20th anniversary – "Salone del Mobile" collection
Giorgio Armani: Interior designer with heart and passion
Ten houses scattered all over the world. Country house on the Côte d'Azur, villa directly on the coast and a luxurious penthouse in the middle of New York. Giorgio Armani didn't start his interior line for the sake of money and business. True passion and heart for interior design are his secret for success. He has equipped and furnished all his domiciles himself with love for detail.
"Home is an extension of our being and how we feel!"
Stylish, timeless, minimalist design with a certain something gives Armani the feeling of home. His own houses are furnished in this style. Authenticity, passion and conviction in his designs are thus always given.
Features: Minimalism, clean lines and a touch of the exotic
Giorgio Armani in fashion, is Giorgio Armani in the interior world. He shines with his simple but memorable elegance. Furniture, decorative items and textiles with recognition value! What is the signature of Armani (Casa)? Read it yourself!
Simple lines
Perfect proportions
Noble choice of material
Essential luxury
Minimalism
Exquisite decorations
Refined finishes
Elegant textiles
Symmetrical design
Touch of the exotic
Armani Casa furnishings: living room, bathroom & co.
Armani embodies its own design era. His collections inspire with clean lines, attention to detail, elegant aesthetics and a touch of the exotic. His furniture pieces are made for private use as well as for large, luxurious hotel chains. Below you will find a list of the furniture assortment with a focus on the iconic and most popular individual pieces. Prices are in the higher price range, exact prices are only available on request via the website! Here is a small taste of the interior jewels of Armani / Casa:
Tables: elegance, minimalism and extravagance in one
Nathan: elegant, minimalist dining table with extra-thin table top in black paired with two slim, triangular table legs in one black and one white colour. Oliver: dining table with petrol-coloured 4cm thick table top combined with Z-shaped table legs in golden metal aesthetics. Boccherini: small, black side table in round shape with X-shaped legs in metal.
Nathan: elegant dining table in black & white
Oliver: petrol-coloured table, gold-coloured details
Boccherini: round side table in black
Chairs: Armani style to sit on
"Essex" – designer chair as a highlight in white. Jylia: elegant chair with round profile in the backrest and the chair legs in strong dark blue. Maddalena: dining chair in minimalist aesthetics in mint green covered with leather.
Essex: designer chair in white
Jylia: dark blue chair, curved
Maddalena: Leather chair in mint green
Beds: Welcome to Armani Heaven
Dandy: sleek cream bed with fully upholstered high arched headboard. Morfeo: curved bed with curve detail in black and beige colour combo. Oris: elegant bed in light shade with larger headboard in rectangular shape.
Dandy: bed in beige, high headboard
Morfeo: black & white bed
Oris: light bed, large headboard
Desks: work in an Armani atmosphere
Giunone: Desk with curved design with five drawers in a light brown-dark brown colour combination. Jolie: Mint green desk with rounded corner edges and dark brown table legs in wood look including two drawers. Ohara: extravagantly cut desk with three sections in beige wood.
Giunone: Desk brown, curved
Jolie: desk mint green, brown legs
Ohara: Wood in beige
Cupboards and shelves in Armani / Casa
Circle: round side table in black with storage option for wine glasses and co. Musa: shelf in simple design divided into two columns and four rows in dark colour look. Club: side table in vintage look with X-shaped table legs in greyish pattern.
Circle: round side table, storage space
Musa: minimalist shelf, black
Club: greyish side table
Upholstered furniture in the Armani world
Olsen: 2-seater sofa with raised seat and curved lines in ice blue including decorative cushions. Canaletto: large low-slung sofa in beige with swappable elements in a minimalist look. Baloon: 30s inspired armchair including footrest in bright red with metallic graphic details in black.
Olsen: 2 seater sofa in ice blue
Canaletto: minimalist sofa in beige
Baloon: bright red armchair with footrest
Lighting: Armani Casa makes every home shine
Light changes mood, light makes mood, Armani illuminates the design world. With his puristic, yet extravagant lamp design he inspires the clientele. From table lamps to floor lamps, you'll find everything in the range that will make your home shine! Convince yourself:
Table lamps: elegant design in the interior world
Alabaster: rectangular table lamp with a light marble finish and a black, low-set wooden leg. Bloom: cream-coloured lamp with mushroom-shaped lampshade and metallic details on the leg. Gamma: table lamp with large, simple lampshade in white and elongated, narrow leg in red gradient.
Alabaster: black table lamp, marble look
Bloom: Table lamp in cream
Gamma: white lamp, red leg
Floor lamps in elegant and minimalist design
Medusa: floor lamp with four black wooden legs and white cylindrical lampshade. Next: decorative, minimalist floor lamp in metal with gold and petrol-coloured accents. Aurora: floor lamp with legs in black satin and lampshade in beige fabric wrapped in a metal grid.
Medusa: black floor lamp
Next: Metal floor lamp, pertrol
Aurora: Lamp in satin look
"The balance between Far Eastern inspiration and Art Deco – I love this design era and there are some pieces in my collections that clearly allude to it. I designed them as elements of an imaginary movie set in the 30s!"
Textiles by Armani Casa: Wallpapers & Carpets
An apartment without wallpaper and carpets is like an outfit without shoes and accessories. Incomplete. Giorgio Armani has taken up the challenge and created exquisite, extravagant yet minimalist designs. Rugs inspired by artworks by Italian painters or famous operas are a common thread throughout his creations. See for yourself:
Wallpapers: Art on the wall by Armani / Casa
Nabucco: Wallpaper with a striped texture of onyx panels inspired by the opera "Nabucodonosor" by Italian composer Giuseppe Verdi. Macbeth: Wallpaper with a "trompe l'oeil" print in cool colours inspired by Shakespeare's play "Macbeth". Aida: Wallpaper with a large-scale palm tree pattern in a harmonious tone-on-tone play of colours.
Nabucco: striped wallpaper
Macbeth: artistic wallpaper
Aida: Wallpaper with palm tree pattern
Quality carpets in the Armani aesthetic
In cooperation with "Designercarpets Teppich Drechsle" luxurious carpets are manufactured. Among others for prestigious projects like "The World Towers" in Mumbai, "Manila Century Spire" and the "Macka Residencenes" in Istanbul. The main production site for the carpets is Kathmandu, the capital of Nepal. Socially acceptable standards, good working conditions and a high level of social responsibility are top priorities for the manufacturers. Carpets from Armani / Casa inspire with their design inspired by art and craftsmanship. The following is a small sample of popular carpet products. Prices are available on request on the website. Convince yourself of the qualitative and designer masterpieces:
Armstrong: striped carpet in grey
Bax: Cream coloured carpet with geometric pattern
Mason: Carpet with Art Deco inspired labyrinth pattern
Home accessories: luxurious Armani aesthetics and clean lines
Stylish, timeless and modern furniture and lamps have the potential to create a new living landscape. But only decorative items, tableware and flowers give the overall picture the personal touch and that certain something. Convince yourself!
Decoration for bathroom, kitchen and co.
Norton: Soap dispenser in marble look
Glee: metallic shimmering candles
Ninfa: geometrically shaped glass vases
Tableware: Dishes like Armani
Durer: Porcelain tea set with gold details
Ginger: gold-plated metal bowl
Arpa: simple cutlery made of metal
Exotic flower boxes in elegant aesthetics
Platinum coloured bishop's weed and eucharis in white boxes
Flower box with santini chrysanthemums, eucharis and flexigrass
Orange Nutan Flower and Vanda with Gilded Dwarf Palm Leaves
Specials: exclusive Armani luxury for the home
Interior Design Service: Interior Design from Milan to Mumbai
Private yachts, airplanes, exotic villas, unique residential complexes or extravagant apartments – the Interior Design Studio of Giorgio Armani offers a comprehensive design service for any type of property. Giorgio Armani founded the Interior Design Studio with this successful interior design service in 2004. His design flair, timeless furniture and a highly qualified team produce results that leave nothing to be desired but inspire dreams. Among other things, Giorgio Armani has already lent a hand to the following architectural projects:
Miami: Luxury apartments with sea view
London: Private flat in South Kensington
Tel Aviv: Harbaa Towers (luxury office building)
Beijing: Capital Residences
Chengdu: Twin Tower residential building
Private Lounge: exclusive insight into the world of Armani / Casa
Armani Casa's Private Lounge" offers an exclusive media database for members. Exclusive images and previews of new collections and products inspire the clientele. Only a username and password must be chosen and they are behind the doors of the exclusive Armani / Casa world!
Armani / Casa at your home
Giorgio Armani knows how to communicate with his customers at eye level and let them become part of his lifestyle. Thus, in addition to his design studio, he launches the "Armani/Casa at your home" service on the official website. Here, teams of experts and interior designers are available to assist in the redesign or renovation of the living area. The service can be accessed either through a Skype conversation or a meeting at one of the showrooms. The exclusive service inspires with the following offer (price on request):
Moodboard
Furniture layout
3D view
Material presentation
Furniture presentation
Accessories presentation
Information on the manufacture of curtains
Specifications for the wall cladding
Video: Armani / Casa Salone del Mobile
One of the most popular collections of the interior house is called "Casa Salone del Mobile"! See for yourself the timelessness and the innovative as well as creative design process in the campaign video!
Shops: Armani / Casa in Milan
Two decades after the launch of the interior line, Armani / Casa can boast 41 stores. Divided into 29 European countries, the USA and Japan. Whether extravagant wallpapers, leather-covered desks or geometrically refined chairs in the kitchen area – the Armani / Casa stores offer the full range!
Example: Welcome to the Armani Hotel
It offers not only furniture, decorative items and interior design support. Giorgio Armani offers a sanctuary from everyday life. The Armani Hotels. Milan or Dubai. Italian flair or Arabian luxury. Armani has created two hotels that are decked out in Armani aesthetics from floor to ceiling. Below you can get a glimpse of the hotels in the form of videos:
Video: Armani Hotel Milano
In the middle of the center of the Italian metropolis, you can experience luxury in a new dimension. From fitness rooms to exquisite dining rooms and unique suites, the hotel offers everything your heart desires in the world of luxury. Convince yourself!
Video: Armani Hotel Dubai
Dubai – the place-to-go for a luxurious oriental holiday. Armani creates an atmosphere that calls for timelessness and extravagance in one. A truly successful balancing act. See for yourself!
https://fivmagazine.com/wp-content/uploads/2020/11/armani-casa-moebel-deko-tisch-stuhl-lampe-einrichtung-wohnung.jpg
801
1200
Lisa-Marie
/wp-content/uploads/2020/07/fiv-magazine-news-instagram-youtube-tiktok-influencer-fashion-interior-jewelry-real-estate-tips-help-logo.png
Lisa-Marie
2021-01-13 07:00:20
2021-07-17 17:41:46
Armani Casa: minimalist furniture, exquisite decoration, furnishings & luxurious lamps