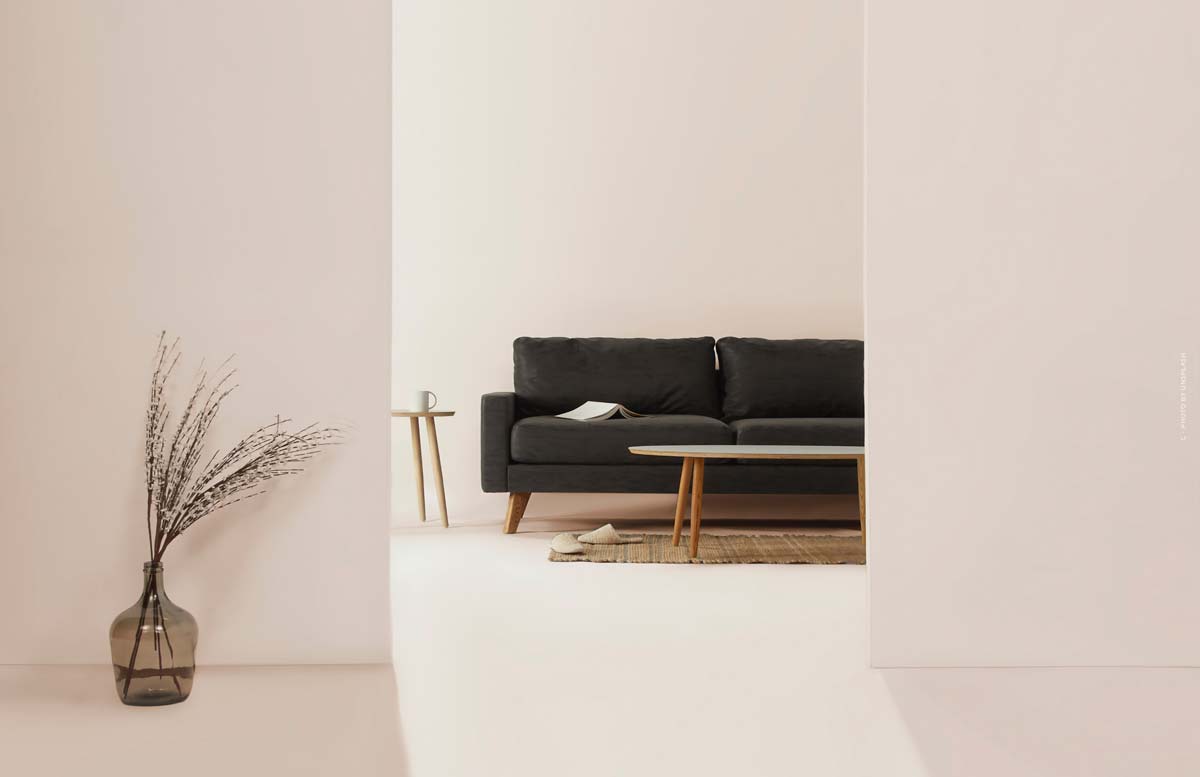 Luxxu: modern design, elegant lighting, fancy furniture, lamps and co. from Portugal
Luxxu – Modern Design & Living: elegant, timeless and luxurious. These are terms that one associates with the Portuguese interior design brand. Especially the famous Waterfall and Empire Chandeliers are trademarks of the company. But also with the at the same time timeless and modern dining chair "Charla" you can't go wrong in your own home. The Luxxu range is large and versatile. In addition to a wide range of lighting and furniture, you can also find outdoor and other decorative items at Luxxu. Looking for the perfect inspiration for your interior? You'll find it here! Are you interested in interior design? Then you'll find even more inspiration, tips and trends here: Furnishing styles XXL.
Luxxu: luxury furniture & lamps – Traditional and innovative
The brand's designer pieces are sold worldwide and handcrafted personally for the customer in Oporto, Portugal. You can have exclusive catalogues sent to you or customize Luxxu products. See for yourself in the showrooms, which can be found in Valencia and Paris, among other places.
Tip. All luxury brands for the perfect interior from A-Z you will find in our comprehensive XXL article furnishing brands
Material quality promise: only high quality like gold or crystal glass
Luxxu stands for luxury, elegance and personality. This designer brand uses only high quality materials such as 24K gold, crystal glass or Swarovski stones to give the products an elegant finish. The products are designed to be stylish and functional at the same time to fit perfectly in your home. Traditional yet innovative is the motto of this designer company. Nevertheless, the quality and high quality has a high priority at Luxxu. You want to create an elegant ambience and still make it homely? Then you should look for your perfect furnishing pieces at Luxxu.
Video: A Perfect Love Story for your home
A perfect interior love story between the eye-catchers of the Luxxu collection. Let the elegance of the furniture and its materials touch you and soon you'll be living your own love story.
From chandelier to table lamp: palace with lamps from Luxxu
Everything started with lighting at Luxxu. If you want to create the right ambience in your home, you need the right lamps. Whether Waterfall, Liberty or Empire. The perfect lighting makes your home something special. Fancy or rather classic? That is entirely up to you! Find the perfect eye-catcher for your kitchen, living room or bedroom.
Luxxu lighting: perfect atmosphere with light, lamps and chandeliers
"Just practical" used to be! Nowadays lamps bring much more than just light. Dip your rooms in different lights and change the atmosphere in the different rooms. While the entrance area can be bright and splendid with the "Empire Chandelier by Luxxu", it may be a little more timed and quiet in the private living rooms. Find your perfect lighting and bring variety into your home.
Price list of Luxxu lamps
On the official website of Luxxu you only get the prices of the individual products on request. Nevertheless, we were able to find some prices for you.
Chandelier/Chandelier approx.: 7.000-43.000€
Wall light/Wall approx.: 1.000-4.000€
Ceiling light/plaster fund approx.: 3.000-9.000€
Pendant light/ Pendant approx.: 1.000-4.000€
Floor lamp/Florr approx.: 3.000-6.000€
Tischlampe/Table lamps approx.: 1.000-3.000€
Suspension lamp/Susoensuin approx.: 2.000-15.000€
Furniture collection: stylish with tables, cabinets & co.
Furniture can be much more than just practical. If you can count a piece of Portuguese handmade furniture as part of your interior, then you've definitely done something right. Choosing the right interior can determine how comfortable you feel in your own home and what your mood is. Luxxu's unique designs will make you feel elegant and special. Get inspired by the furniture pieces and redecorate!
Statement mirrors – from simple to extravagant
A mirror no longer has to be classic and only a means to an end. Mirrors are increasingly used as decorative items and beautify and enlarge your room. Round, square, made of metal or with elegant leather imitations is up to you. You definitely can't go wrong with the extraordinary products from Luxxu.
Wardrobe from Luxxu- Stylish through your everyday life
Clothes make the man but where to put all the clothes? Organization, elegance, structure and the perfect size. These are the most important requirements for a good wardrobe. It has to fit perfectly in the room, be able to store all your clothes and still look good. It would be perfect if you could go to your neat and structured closet every morning and pick out the perfect outfit to start your day.
Dream table: Eye-catching tables for office, dining room and living room
Choosing the right dining room table is an important decision. What breakfast table do you want to sit at with your family on Sunday morning or have an exciting game night with your friends? Everyone needs a table, big or small, so why not choose one that is luxurious and elegant? At Luxxu you will find different tables in all sizes and shapes, which will definitely be an eye-catcher.
Apotheosis Dining table: dark marble top with golden legs
Littus Dining table: round marble body with golden details
Crackle Center table: coffee table in extraordinary design
Upholstered furniture: favourite pieces – sofas, beds and chairs
Luxury and still comfort? Elegance and still feel at home? Luxxu offers you this complete package. With high-quality fabrics, fancy designs and products handmade in Portugal, nothing can stand in the way of the feel-good factor in your own four walls. Whether sweet dreams in bed, a dinner on the famous Charla chair or a fading evening on the sofa. Everything is taken care of.
Perfect chairs: how to make your next dinner party a success
Luxxu offers a wide range of upholstered furniture. The absolute it-piece is definitely the "Charla" series. This is available in a variety of designs. For example as a dining chair, office chair, stool or bar chair. So you have the possibility to coordinate your furnishing to one product line or to mix it in different collections. From relaxed dinner to happy hour. You are stylishly prepared.
Luxxu beds: sweet dreams from Portugal
Is there anything better than simply falling into bed after a long, tiring day? We think: hardly! The beautiful 'Château' bed from Luxxu will add that extra touch to your perfect night's sleep and looks very stylish too. The leather headboard is inspired by the walls of French castles and adds a touch of elegance to your bedroom. Nevertheless, it looks very modern with the golden details and is definitely an eye-catcher in this room.
Sofas from Luxxu: from armchair to living room landscape
Finding the perfect sofa is no easy decision. No matter if you are planning an evening with friends or watching a movie with your partner. In most cases, the sofa is the focal point of the room and should be chosen accordingly. At Luxxu, you'll find a variety of models, with something for everyone.
Thomson Sofa: living room landscape in different grey tones
Charla Sofa: two-three-seater in leather
Anguis single sofa: black armchair with round body
Saboteur Swivel Single Sofa: mix of leather and velvet with swivel function
Outdoor collection: garden with marble and steel furniture
In addition to an extensive range of indoor articles, the designer brand Luxxu also offers outdoor articles. In total, there are two main collections, the "Grey" and the "Wood" collection. So if you want to experience luxury not only in your own four walls, but also outdoors, you should definitely take a look. Create an outdoor lounge area and turn your backyard into your own personal Hamptons. Who says you can't live your luxury lifestyle in nature?
The Grey Collection: furniture made of marble, steel and teak wood
This collection resembles some indoor items and you could almost forget that these are outdoor products. The main materials are marble, steel or teak. Also in this collection you can see the combination between stylish and functional. The materials used are very high quality, robust and above all comfortable. At the same time stylish and luxurious. The designs are inspired by the famous Hamptons. So if you want to forget your everyday life for a moment, you can retreat to your personal oasis of well-being.
The Wood Collection: merge with nature with outdoor furniture made of wood
This collection is mainly based on the material teak. In contrast to the Grey series, there is nothing of steel or marble to be seen here. As the name already suggests, this series is designed to be in harmony with nature and not to stand out from it. Despite this, the design templates here are also the Hamptons and comfort and appearance go hand in hand. The focus is on an elegant outdoor look that should make customers forget that they are not in the Hamptons, but only in their own garden.
Video: Luxxu exclusive: "Salone del Mobile" in Milan
The "Salone del Mobile" in Milan is the largest and most important furniture fair in the world. It takes place annually in April and always attracts several thousands of visitors from different countries. Luxxu was also there in 2019.
https://fivmagazine.com/wp-content/uploads/2021/02/luxxu-interior-einrichtung-haus-wohnung-lampe-kronleuchter-moebel-wohnzimmer-einrichten-outdoor-interior..jpg
777
1200
Lisa-Marie
/wp-content/uploads/2020/07/fiv-magazine-news-instagram-youtube-tiktok-influencer-fashion-interior-jewelry-real-estate-tips-help-logo.png
Lisa-Marie
2021-02-03 07:00:16
2021-02-03 07:00:16
Luxxu: modern design, elegant lighting, fancy furniture, lamps and co. from Portugal