Holiday Sardinia: The most beautiful destinations, sights, beaches & sea
Holiday in Sardinia – A very popular destination for people of all ages. You don't have to travel 7,500 km to the Caribbean if you have dream beaches in the middle of Europe with azure blue sea, 500 year old bays, a stirring history and fine-grained white sand. It is not for nothing that Sardinia is called "the European Caribbean". Paradise is sometimes closer than you might think, and that at an affordable price! Who says no to that? With 2.3 million tourists every year, Sardinia is no longer an insider tip. Every year cities like Cagliari, Alghero, Olbia or Porto Cervo are visited by A-celebs, models and high society, but nevertheless Sardinia is also a place for families and relaxation. In contrast to the typical Italian pizza, pasta and gelato, Sardinia also enchants with its Catalan cuisine and its magnificent internationally-inspired architecture. It offers attractions in the sea and on land, whether kitesurfing, diving or shopping and sightseeing in the romantic "vicolos", which means "alleys" in English.
Cagliari: capital of Sardinia – city trip & pure relaxation
The largest city on the island with about 160,000 inhabitants is the heart of Sardinia. Cagliari is located directly on the sea, but its historical architecture makes it a real metropolis. A holiday and relaxation resort, at the same time a typical city for a city trip. It combines breathtaking nature and big city flair in one. Whether you want to go for a swim on Poetto's house beach, discover the history of the city in the historic quarter "Il Castello" or taste the best fish in town in the San Bendetto market. All this and more can be found there.
We have selected the top 10 sights for you:


Germany - Spain - USA
San Benedetto Market
Santa Maria del Fiore
Mount Urpinu
Bastione di Saint Remy, Il Castello district
National Archaeological Museum

The Palazzo di Citta

The Poetto Beach
Castello Quarters
Centro Storico
Santuario e Basilica di Bonaria
Map: Sardinia
Sardinia lies in the Tyrrhenian Sea and is directly connected to Corsica. With a distance of 180 km to the Italian mainland it is as far away as Tunisia. So it is worthwhile to visit the neighboring island for a short time during a round trip or a stay in the north by boat. As a tip over the Italian boot, Sardinia enjoys an advantageous location. It is surrounded by Spain, France, Italy and the North African countries. This makes it an important location for the transport of goods and at the same time it draws many international impressions in the fields of art, architecture and cuisine from its neighbouring countries.
Sardinia: The most beautiful destinations & attractions
Besides the capital Cagliari, there are numerous beautiful places to discover in Sardinia. Whether you are looking for celebrities, are interested in history or want to enjoy a typical beach holiday on Europe's most beautiful sea. Sardinia offers everything. Families can escape from everyday stress and relax in Olbia at the turquoise blue water. Couples in love can stroll through the alleys and admire the local shops and cafes. Those interested in history can explore the Catalan influenced city of Alghero and the luxury queens and luxury kings among you can even rent one of the many white yachts at the port of Porto Cervo.
Alghero: italian small-barcelona
Alghero is a very special city and stands out from the typical Italian flair. The reason for this lies in its history, over 400 years of Spanish influence can be found everywhere. The romantic old town with traditional Catalan cuisine, with typical Spanish architecture and the bilingual street signs for the Catalans living there, is therefore also called "Little Barcelona". One even sees the Catalan flag waving beside the Sardinian, European and Italian flag.
Fortunately, Alghero's old town is located right at the sea. Thus, one can admire the history of Alghero, that comes to life through the nicely illuminated city wall and the old church, while having a coffee with a view to the sea. Also something the Sardinians are very proud of are the world famous corals, which can be found on the beautiful north coast of Alghero. For many years the tradition of coral processing was continued there, but today mainly fake corals are sold, as they are now under species protection.
400 years of Catalan influence
Spanish architecture, Catalan cuisine and flag
Top attraction: historical city wall
Tradition: coral processing
Olbia: beach holiday & romantic shopping streets
Another city in the north-east of Sardinia is the charming port city of Olbia. It is known for its narrow, typically Italian streets and colourful houses, the expensive shop windows and the beautiful beaches with turquoise water. The old town enchants with its playful narrow streets. Corso Umberto is probably the most famous shopping street. The small local shops, the cute cafes, the colourful little houses tempt you to treat yourself to a gelato and stroll quietly towards the harbour.
The dream beaches on the Costa Smeralda remind you of the Caribbean. White beaches, turquoise water and that in the middle of Europe! Whether endless long walks at the side of his great love or action through the high offer of water sports. On the 1.400m long beach there is something for everyone!
Old town: narrow romantic alleys, colourful little houses
beautiful beaches with turquoise-blue water (Costa Smeralda)
1,400m long beach!
Porto Cervo: Luxury holidays – yachts and boats in the port city
Porto Cervo – The epitome of Dolce Vita. Yachts, luxury villas, luxury hotels as far as the eye can see. Stars, international models and even members of the royal family relax here every year. The Italian seaside resort was acquired by the Karim Aga Khan IV in 1962 and transformed into a luxury holiday resort. With 700 ship berths it is one of the largest ports in the Mediterranean. Especially for yacht fanatics the place is a real paradise. Renowned yacht clubs and white yachts of every size and type offer a wonderful contrast to the royal blue sea.
Pure luxury: yachts, luxury villas & luxury hotels
Visitors: Stars, Royal Family, Models
Sardinia: Acquired in 1962 from Karim Aga Khan IV
700 ship berths make it the largest port in the Mediterranean
Arrival in Sardinia: flight, car trip & ferry
A fast 2 hour flight or a full day trip by car and ferry? Both have advantages and disadvantages, especially with regard to weather, season, costs and number of people. Even though many low-cost airlines attract with low prices, a flight in the high season can quickly cost several hundred euros. For a family of four this is not exactly an advantage. The cheaper option is then to travel through Central Europe to the Italian mainland and take the ferry from there. Such a trip gives you the freedom to plan by yourself and not to have to orientate on times and dates like with the popular package tours. A short stop in Milan or at the Leaning Tower in Pisa relieves the 20-hour car journey and offers further attractions, fun and unforgettable memories. However, it is best for several people to be fit to drive on such a round trip in order to take turns and give the other person a break.
Airport
Sardinia has three airports, which can be reached from Germany in about two hours. Depending on the desired destination, various airlines fly either north, east or south of Sardinia. The airports are serviced all year round and even several times during the period from May to October. However, it is most convenient to fly in January. Air Berlin, Easy Jet, Intersky, Ryanair and Tuifly are the best known (low-cost) airlines flying from Germany to Sardinia.
Fertilia (Northwest, near Alghero)
Costa Smeralda (East, Near Olbia)
Elmas (South, near Cagliari)
Car & Ferry
Similar to the topic of airports, there are mainly three cities that are served from the Italian mainland Sardinia. A crossing takes 7-8 hours on average, depending on how many stops you make, from which starting point you start and which final destination you have chosen. There are also crossings from France, the eastern part of Spain and the Balearic Islands and parts of North Africa, but the most popular departure points are :
Genoa
Livorno
Civitavecchia
A trip from Germany varies from the starting point, but you should be prepared for a minimum driving time of 20 hours by car. Therefore, one should be well prepared for such a trip concerning provisions, water, alternating drivers and overnight accommodations on the way. Predominantly at night, the following harbour cities are approached. In advance one should decide for a place in the north, east or south, so that one only comes out on the right side of Sardinia!
Olbia
Porto Torres
Golfo Aranci
Arbatax
Cagliari
Accommodations: Hotel, cottage & camping – where to stay?
The questions of all questions when planning your holiday. What kind of accommodation do I book? Where exactly will I stay? Rather close to the beach or more central in the city centre? Nowadays there are more offers than sand at the sea, that's why it is so difficult to find the right one. Especially when you try to please everybody. "Daddy, I need WLAN to stay connected with my friends" or "Honey, is there a big pool and maybe a massage so I can relax in the hotel? The choice of accommodation doesn't just make you doubt.
That's why we have searched for the best hotels for your next luxury holiday, as well as the advantages and disadvantages of camping together.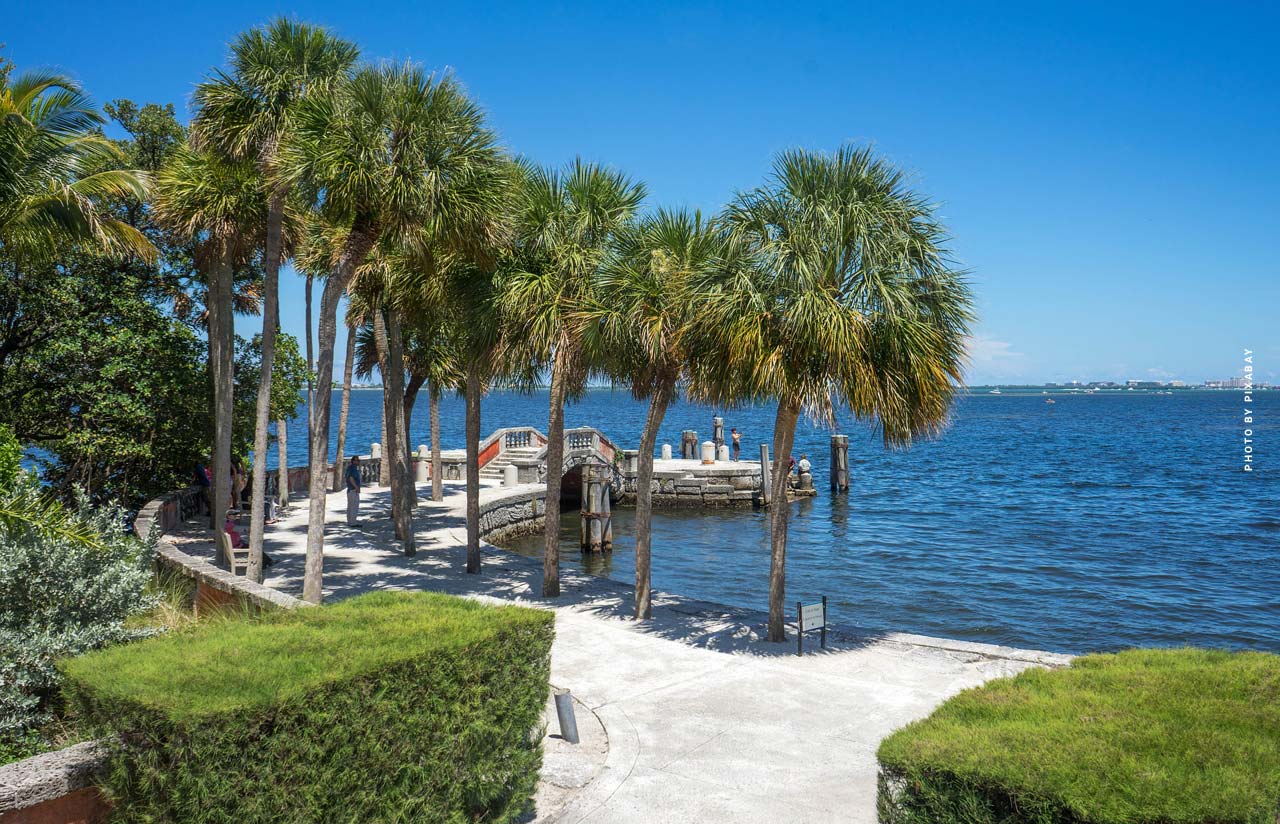 The best hotels – Insider tips for Sardinia
The most popular places for a stay in Sardinia are mainly near the sights and the beaches. Cala Goloritze, Sant Antioco and Porto Istana are the top places where there are numerous hotels. The prices therefore vary according to the place. In the north in Olbia and near the luxury harbour Porto Cervo one has to expect more expensive hotels, because the high society is more likely to stay there. Very nice hotels with a pool and not far from the sea can be found in Sardinia like sand at the sea. But if you want to dig a little deeper into your pocket and want to have a luxury holiday with direct beach proximity or even access to the sea, with great service, with top facilities and rooms that look like from the catalogue, then you've come to the right place.
These are the top 5 beach hotels in Sardinia:
Valle dell'Erica Resort Thalasso & SPA
Hotel Relax Torreruja Thalasso & SPA
Cala Di Volpe
Hotel Resort & SPA Le Dune
Hotel Gabbiano Azzurro
Holiday flats & holiday homes
Sardinia offers a wide variety of holiday accommodation. From holiday homes to bungalows or luxury villas with all kinds of accessories, you can find everything. Have you ever thought about renting a bungalow directly by the sea? A small house for you and your family with a permanent view of the sea. Sleep problems? The direct sound of the sea lets you fall asleep without any problem and the proximity to the beach gives you more freedom in your schedule.
Villa, beach house or country house – the choice is huge. What is the best option? That is individually left to everyone. While in a country house one is rather remote and has to plan more time to the sea, the beach house with its ideal location offers perfect possibilities to save time. But this is no reason to write off the country house! The wide location also brings with it peace and quiet, so you won't disturb anyone during barbecue evenings with loud music, singing, dancing and laughter until the early morning hours. From the equipment these offer mostly also more.
Camping at the sea Sardinia
The typical camping destination is not Sardinia as the "European version of the Caribbean", is it? You were wrong there! In the east of the island there are a lot of campsites, but you can also find them all over the island. There are family-friendly camps with animation for children as well as quiet places close to nature.
It is not possible to go to the island completely alone with the motorhome. The ferry is mainly from the cities of Livorno or Genoa, which are located on the Italian mainland. The crossing takes 9 hours and ends in Olbia. There are also enough of 5 star campsites in Sardinia. The so-called "glamping", which is actually glamorous camping, is more similar to holidays in a bungalow or lodge tent.
However, wild camping is forbidden in Sardinia, as the risk of forest fires is relatively high in summer and has been polluted by humans in the past.
Camping is probably not everyone's cup of tea. For some, the advantages of a holiday close to nature are the main focus. Others, on the other hand, are very fussy when they sleep 11 months in their comfortable orthopaedic mattresses and then the camp bed doesn't seem as comfortable as the king-size bed in the hotel. Here we have briefly summarized for you what the advantages and disadvantages of camping are.
Advantages:
In the middle of nature
cheaper alternative to hotel
More comfortable for children and four-legged friends (nobody complains about the volume)
Freedom: not bound by time and place
greater social interaction with other families, campers
Cons:
Toilets and showers
Vermin
no 100% relaxation like in a hotel; shopping, cooking, washing under more difficult conditions
very popular camping sites: crowded, not quiet, annoying neighbours
Weather Sardinia: temperature &trend
weather today/ in 3 days
Top Beaches: Travel Videos Sardinia
Sardinia is mainly known for its beautiful beaches, which give you that Caribbean feeling. The sea runs from turquoise to azure blue, the sand is fine and white, the coast stretches for 2,000 km and fascinates with numerous bays. Sardinia has so many beautiful beaches that one can hardly get behind. Therefore we from FIV have selected the most beautiful beaches, both in the south and in the north:
Cala Goloritzè
Cala Spinosa
Cala Luna
La Pelosa
La Cinta
Poetto
Cala Brandinchi
Punta Molentis
Is Arutas
Cala Mariolu
Sardinia: Q&A
Many readers want to know more about the city, its inhabitants or its size before they travel to Sardinia. But readers are also interested in travel-relevant knowledge such as the distance to the nearest islands, the best travel time or the flight time from Germany before booking their holiday. After all, for perfect planning, you need to be well informed in order to take the right dictionary, the right outfits, pre-booked attractions nearby or the right sedatives for long flights.
How big is Sardinia?
Directly after Sicily, Sardinia is the second largest city with an area of 25,000 square kilometres. The nearest island is Corsica, which is only 12 km away. Tunisia and Italy are each 180 km away.
How many inhabitants does Sardinia have?
Sardinia has 1.6 million inhabitants.
How many inhabitants does Cagliari have?
Cagliari has 154 000 inhabitants.
How big is Cagliari?
Cagliari has an area of 85.45 square kilometers.
When is the best time to travel in Sardinia?
May to October is the best time to travel, avoiding months like July and August with temperatures of up to 40 degrees. These months are also the high season, when many Italians from the mainland spend their holidays there.
How long does one fly to Sardinia?
The average flight time from Germany to Sardinia is just under two hours.
What language do you speak in Sardinia?
Sardinia belongs to Italy, so the official language is Italian. Nevertheless in many parts the independent language "Sardinian" is spoken.
What do you call the inhabitants of Sardinia?
The inhabitants are called Sardinians and not as so often thought "Sardinian".
https://fivmagazine.com/wp-content/uploads/2020/03/sardinien-italien-urlaub-strand-sonne-meer-felsen-boot.jpg
450
900
Lisa-Marie
/wp-content/uploads/2023/08/fiv-magazine-logo-news-influencer-fashion-interior-travel-real-esates.svg
Lisa-Marie
2020-03-27 05:45:19
2020-11-10 16:32:57
Holiday Sardinia: The most beautiful destinations, sights, beaches & sea