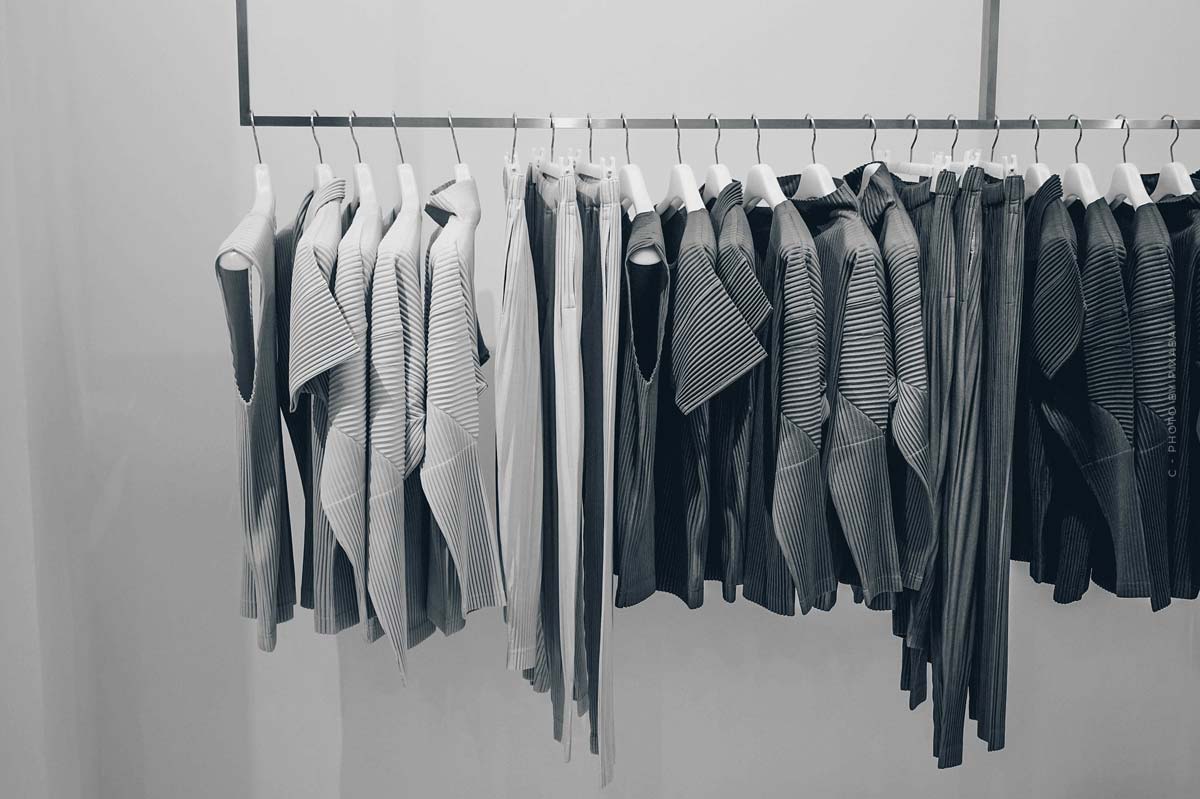 Chrome Hearts: limited edition jewellery pieces, hoodies, caps & much more
Chrome Hearts – Handmade jewellery, clothing and even home accessories are sold by the label founded in 1988. Especially with rappers, but also with other celebrities, the biker-style inspired designs are particularly popular. Limited quantities and the famous wearers of the designs help the brand to be successful. Especially the resale price of Chrome Hearts products is often higher than the original retail price. Find out everything about the brand's range and what makes it so successful here.
Chrome Hearts: Meaning, Founder and Style
To give you a rough idea of why Chrome Hearts is enjoying such massive success, we've put together an overview that takes a closer look at the brand's founders, history and signature style. It all started with a small custom jewellery production in Los Angeles, but it was after punk musician Steve Jones started wearing designs from the label on stage that the rapid rise began. The rock 'n' roll community was enthusiastic about the biker style. Especially the influence of Laurie Lynn as marketing director helped the fashion house to take off.
Richard Stark: Founder of Chrome Hearts
As a proud member of the Los Angeles biker scene and a big fan of Harley Davidson, Richard Stark had a dream in 1988 to fill the need for quality biker apparel, so he began working with John Bowman and Leonard Kamhout to create leather vests, jackets and jewelry they couldn't find anywhere else. Thus was born the look Chrome Hearts is known for. Heavy crosses, skulls, and gothic lettering characterize the label's image. Everything is handmade with the utmost care. This not only creates unique pieces, but also guarantees the top quality of the designs.


Germany - Spain - USA
But this is also the origin of the price category in which jewelry, accessories and clothing lie. Best materials and craftsmanship have their price. In addition, of course, the popularity of the products also plays a role. The cooperation of the label with stars and starlets has contributed significantly to the popularity and of course to the prices.
Label Name: What does Chrome Hearts mean?
Shop fronts without names, simple interior design: Chrome Hearts is a label for real insiders. The reason is simple: it's about a certain kind of nostalgia. Above all, the brand is against many customs that have established themselves in the fashion world with the digital age – for example, that you can read about parts of the collection and possible prices months before the actual release. Chrome Hearts doesn't want that. The label, which finds its origins in the eighties, puts a lot of emphasis on staying true to its roots. So it also stayed with the name "Chrome Hearts".
The title of the label itself probably goes back more to the chrome elements of motorcycles. These have found influence in various aspects of the biker scene. For example, also in the new school tattoo style. It is hard to imagine the rocker scene without tattoos – For this reason, the style has also been influenced by bike designs. The name "Chrome Hearts" can therefore be traced back to the brand's cradle in the rocker scene. And to the label's first major contract: production of costumes for the low-budget horror film "Chopper Chicks in Zombie Town", which was still titled "Chrome Hearts" during the casting phase. The label's title, however, is not relevant in itself, the brand creator said:
"Label it whatever you want. I just call Chrome Hearts, 'Chrome Hearts'. If you have to tell somebody what you are – You aren't." – Richard Stark
Buy Chrome Hearts: Where can you get the label's designs?
Getting one of the unique designs isn't a problem in itself, but if you've fallen for a particular design, you'll have to be prepared for a major search. Due to the limited nature, it is not easy to get any piece. Especially designs that were represented by stars are hardly available.
If you're planning to hunt for your chosen favourite, don't limit yourself to just one online flea market. Search multiple websites, Ebay and even sites like Etsy occasionally carry Chrome Hearts. The very most important rule is to look for the authenticity of the pieces. Ask for invoices or other proof that it is not a counterfeit product. That would be extremely annoying and unfortunately Chrome Hearts fakes are very common.
Clothing: Jeans, hoodies and t-shirts from Chrome Hearts
If you want to be a bit closer to the big stars, you can purchase one of the brand's coveted designs. However, this is not that easy, as the limited pieces sell out quickly. However, the resale market of Chrome Hearts is huge, but here the prices can be much higher.
Hoodies with Off-White, Matty Boy and Co.
Chrome Hearts hoodies usually feature the Horseshoe logo and gothic lettering that the brand is known for. These hoodies are also 100% cotton and usually come in black with the label's familiar Horseshoe logo and lettering. Editions in other colors are usually part of collaboration collections such as with Off-White. The Off-White x Chrome Hearts collection was launched in 2018 and the average resale price of the hoodie is around €1,500.
Chrome Hearts also released a collection with YouTuber Matty Boy in 2020. Again, also with sweaters that were available in different colors. Additionally, the collab models do feature the brand's logo, but it is combined with other prints. It can be assumed that the hoodies are so popular because they can be easily integrated into a casual streetwear look, but are also suitable for relaxed leisure activities. Many high-fashion labels have started selling hoodies with the brand logo in the recent past. For example, hoodies by Celine can be seen on stars like Timothy Chalamet and Rihanna.
Denim: Levis vintage jeans with patches
The patches jeans from Chrome Hearts are something very special, because each one is unique. The reason for this is that Chrome Hearts selects each pair of processed jeans individually from second hand Levis jeans. While the model is the same, each pair of pants so naturally comes with its own unique character. The pants are then enhanced with Chrome Hearts signature accessories: cross patches and Chrome Hearts silver hardware. More specifically, this means that all of the buttons on the Levis jeans will be replaced. Seams are also reinforced and leather patches are securely fastened with double stitching.
T-shirts with Chrome Hearts logo
Chrome Hearts' t-shirts, much like their hoodies, are often found in collaborations. And Chrome Hearts does a lot of that, as the limited edition and unique creations that come out of collaborations are exactly what the label is aiming for. T-shirts are also found in abundance on the resale market and are probably one of the most affordable pieces you can purchase from Chrome Hearts. Occasionally you can get them for less than 200 €.
Accessories: rings, necklaces and bags for men and women
Jewellery and accessories are the things Chrome Hearts started with, so the range has grown considerably since the eighties. Because especially the silver jewellery is something the fashion designers put their heart and soul into. Here also the reference from the rocker scene is further clearly recognizable.
Rings in gold, black and silver
Chrome Hearts rings are an absolute staple of the brand. Especially the chunkier models can often be found on the hands of the stars. However, the accessories that adorn rappers and co. are often custom-made. Nevertheless, there are a few popular models that you can get on the website or on resale:
Silver 'Forever Spacer' Ring
Silver Floral Cross Ring
Silver/Gold CH Cross Ring
Gold/Diamond 'Keeper' Ring
Chains with Chrome Hearts Motifs
Of course, chains in signature sterling silver are also offered. Daggers, crosses, stars: everything is there. Always in the style of the brand with eroded recesses and rocker motifs – As always, handmade in Los Angeles and produced to a high standard. These are the most popular designs:
Dagger Pendant
Cross Ball Small Pendant Necklace
Plus Safety Pin Chain
Cross Pendant Necklace
Chain Mille Cross Charm
Glasses with Chrome Hearts Details
The love for fine work and design has also inspired the designers to create glasses and decorate them with silver details and the brand's signature designs. The frames are available on resale and are priced around €1,500. The materials and careful manufacturing methods have created an uber modern frame with sleek black acetate rims and high quality silver temples and bridge.
Bella Hadid was also spotted sporting a pair of rimless square sunglasses. The side parts, as always decorated with familiar Chrome Hearts motifs. Incidentally, the model is a big fan of the exclusive designs and presents herself among others also in jeans and jewelry of the brand.
Unisex Beanies
A particularly coveted piece are the label's beanies. As always in black and with Chrome Hearts Horseshoe or lettering. The original retail price of the headwear was 125 dollars, now they are traded for over 200€. This shows again what an incredible potential the designs have due to their position as a rarity. That's exactly the reason why Chrome Hearts is going for crazier and crazier pieces and meanwhile also released plungers and smores-roasters, which were sold out in no time.
Video: Chrome Hearts Leather Belt and Style Tips
Black leather, shimmering silver and big buckles. Belts are always represented in the rocker scene and also form an accessory outside of this, which can perfectly complete a simple outfit. Especially the striking belt buckles help a restrained outfit on the jump. Different belt lengths, widths and colors fulfill different functions. A few tips and tricks you get in this video:
Popular bag: Duffle Bag
The Chrome Hearts Duffle Bags once again feature the use of leather and silver. The leather applications are the usual Chrome Hearts shapes and motifs in black on black. The hardware of the bags are particularly exciting: The pendants, which can also be found on chains, are cleverly used here as zippers.
Caps from Chrome Hearts: Video about "Recognizing Authenticity
The Chrome Hearts caps are also decorated with real silver details. But especially here exists a large market of fake products. Sometimes it can be difficult to tell them apart from the real thing. To make sure you don't pay too much money for a product that turns out to be fake, we've put together a video that shows you what to look for when buying.
https://fivmagazine.com/wp-content/uploads/2020/12/chrome-hearts-schmuck-hoodie-cap-patch-mode-designer-ring.jpg
799
1200
Lisa-Marie
/wp-content/uploads/2023/08/fiv-magazine-logo-news-influencer-fashion-interior-travel-real-esates.svg
Lisa-Marie
2020-12-09 07:00:40
2020-12-09 07:00:40
Chrome Hearts: limited edition jewellery pieces, hoodies, caps & much more