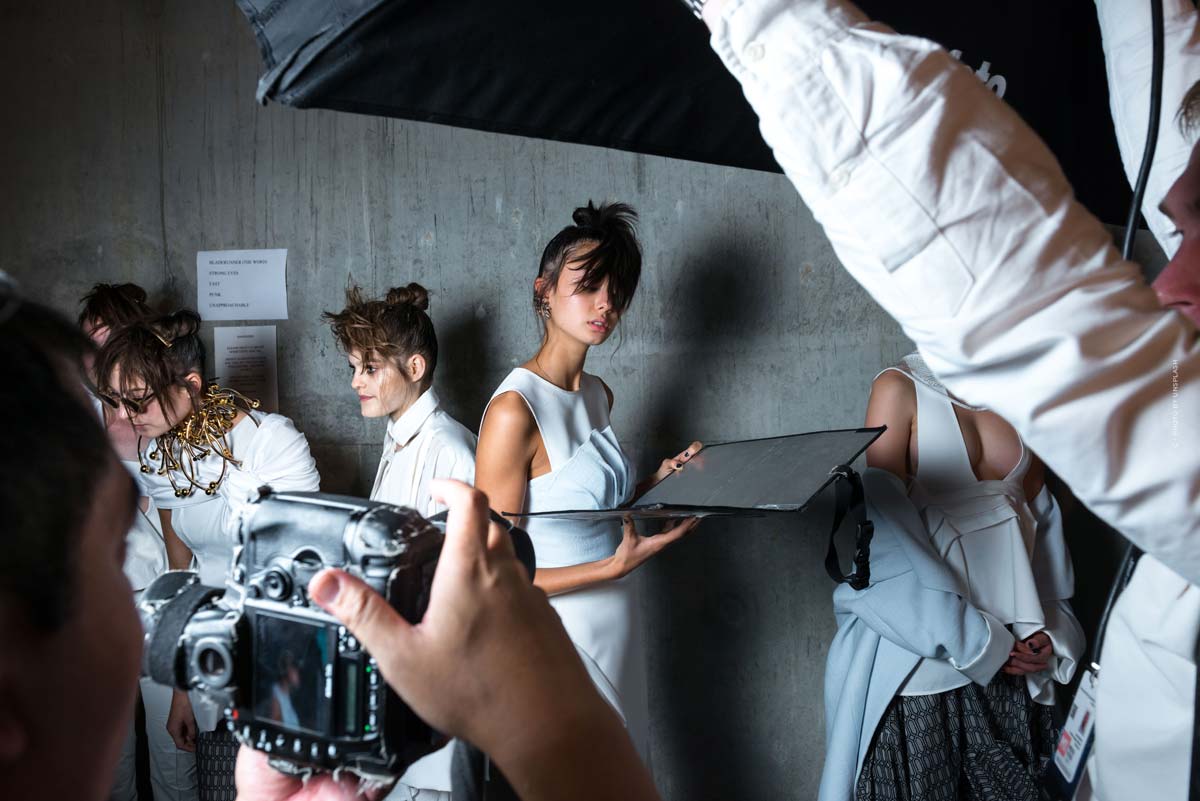 Céline: elegant Parisian Fashion, Bags, Perfume and Accessories
Céline – everyday clothing designed to gain sophistication. Céline stands for high-quality, simple but by no means boring fashion. In order to achieve this position, the fashion house has gone through several ups and downs, which are discussed below. We will also present the most famous designs and take a look at the runway fashion.
Fashion label Céline: Shoes paved the road to success
The French label Céline, founded by Mr. Mrs. Vapiana in 1945, started out specializing in high-quality children's shoes. It was not until the sixties that she added leather goods to her range and in the seventies, she began designing clothes.
With the style-conscious career woman in mind, the first fashion collection was created. By using high-quality materials in combination with timeless designs, the fashion house was able to generate a broad clientele and thus shaped the fashion on the streets of Paris.
Meanwhile, the label's creations are versatile classics that can be found in closets all over the world. From the mid-sixties, Céline also introduced olfactory aesthetics in the form of perfumes, although production had been discontinued for a while. Hedi Slimane revived the house's perfume line at the end of 2019.
Don't wear jeans to the interview, except they are Céline.
Céline Vapiana designed for the modern woman
As a busy businesswoman, she recognized the need for fashion tailored to the everyday life of working women. On this basis she designed her first women's fashion collection in 1969, combining elegance with practicality. Instead of the dresses that were to be found on almost every woman at the time, she focused on blouses and skirts for well thought-out everyday looks.
Céline-Stores: Interior design, architecture and showrooms
The exclusive brand has stores all over the world. Here you will find all the ways you can purchase Céline and get exclusive insights into the stores. Because Céline offers not only the possibility to shop online or in the store, but also gives you an insight into their shops through the power of film.
Céline's virtual view into the main locations: Architecture and design
For all those who don't have a Céline store nearby, there is the possibility to take a virtual look at the label's main locations in the form of videos.
Logo evolution and steps towards street style
Over time, the Céline label has undergone several changes. Not only the style of the brand has changed but also the general appearance. Ups and downs are summarized for you below.
Again and again Céline reinterpreted trends to combine function and fashion for her clientele. For example, she took the denim fabric that was popular in the seventies and decided to offer it in pastel shades instead of the much-used denim blue. Thus, the Céline brand worked its way from the streets of Paris to the catwalks of Fashion Week. This spirit introduced by Céline Vapiani, is still incorporated into the designs today.
Designer Phoebe Philo brings the necessary changes
After the acquisition of Céline and its eventual incorporation into the LVMH group, the label was unable to continue the success of the Céline by Michael Kors era. However, this was about to change under Phoebe Philo, who took over the creative leadership in 2008. Philo discontinued perfume production, which had been less and less successful in previous years and refocused on the label's more lucrative accessories division.
The motto "Back to the roots" seemed to prevail. With success, because Céline was once again increasingly spotted in the front rows of fashion shows and enjoyed growing popularity. The years in the back rows were over and Céline regained its place as the showcase label of Parisian Chic.
During her time with Céline, partly for the great successes she had achieved for the label, she won the "British Designer of the Year" category of the British Fashion Awards in 2010. In 2011 she received the "International Award of the CFDA Fashion Awards.
Céline's new image: brand logo without l'accent aigu
After the house was acquired by Dior owner Bernhard Arnault in 1987, Céline began designing for the men's fashion market in 1990. Since that time, the fashion label has been characterized again and again by names well known to fashion enthusiasts.
In 1997, Céline hired Michael Kors as chief designer, who was able to celebrate great sales successes especially in the handbag segment and was able to address the label's young, predominantly female target group with his designs. During this time, Kors Designs created bag models that are still highly sought after by handbag fans today but no longer are part of Célines catalogue and therefore not as easy to get.
Attempts by subsequent designers and creative directors to follow up on Kors' successes failed. In 2008, under Phoebe Philo, the brand was radically restructured. As a result, after a long period of mediocracy, the brand was once again able to achieve significant success.
After Philo had left her position at Céline after ten years, Hedi Slimane took over. One of Slimane's first official acts was to remove the accent aigu above the first "E" of the brand name. A clear line without a lot extra is also what distinguishes Céline's current collections from former ones. Slimane designs very much in sync with what can be seen on influencers and generally on many social media platforms.
Diverse clothing designs for casual street fashion
The combination of blouse and skirt, deemed to be almost revolutionary during Vapiana's times, can still be found in the label's collections today. The sense of time of the creative heads is so good that this classic combination is embedded into the looks in a very modern way.
The label's French origin is also cleverly integrated into the looks. For example, with tops that are reminiscent of la Marinière tops that have been loved by French women for generations.
Fashion Shows & Catwalk: Casual, elegant "athletic couture" collections
If you are looking for simple, straightforward designs, Celine is the right choice for you. Muted colours and clear shapes characterize the brand's collections. Fabrics such as denim and leather are also popular, which are interrupted gently by more feminine, flowing pieces to create a simple, urban look that makes you dream of being right on the busy streets of big cities, making your way through masses of well-dressed people.
SS18: Trenchcoats and fringy fashion, fashion show
In the spring/summer collection 2018 Philo showed once again what the label is able to do. The classic, waist-defining silhouette interpreted entirely new with belts and trenchcoats . The designs are remotely reminiscent of the Wild West, with the implication so cleverly integrated that it doesn't feel costumy. Céline's signature jewellery is also on display.
SS21: Slimane's sporty, chic street fashion, fashion show
The Céline look is created by a combination of rough and feminine designs. Very much reminiscent of modern street style. To create a nice silhouette, widely cut and figure-hugging garments are combined on the catwalk. This can also be seen in the label's SS21 collection, which was cleverly staged in a sports stadium.
Handbags: Luggage Bag, Belt Bag and co.
As mentioned above, under Michael Kors' creative leadership, Céline has won the fashion world with his handbags. The two most popular handbag models of that time were Boogie and Polbout, which are now highly sought after by collectors. We have put together the current must-haves for you down below.
Must-have: Luggage Bag
The Luggage Bag isn't a cult object for nothing. The design from the Philo era is the most popular bag of the brand. Especially after the handover of the creative direction to Hedi Slimane, the demand for Philos' designs increased once again. However, the bag is still available in the brand's permanent assortment and thus can continue to be purchased by handbag lovers.
It was designed as an all-rounder. On the one hand it should offer the possibility to use it in everyday life. On the other hand, the medium size claims to offer enough space to accommodate everything that is needed for a short trip or whatever needed in your hand luggage.
And if you have the right bag, but don't know where your next trip will take you, have a look at our travel section and let us help you find some inspiration. We also have some great tips and tricks for you.
The Belt Bag comes in four sizes
The Belt Bag by Céline is simple and timeless, but nevertheless or just because of that it enjoys great popularity. Also, the model Rosie Huntington-Whiteley is very enthusiastic about the bag and can be seen over and over again in everyday life accompanied by a Belt Bag in her hand. The bag is available in the sizes Pico, Nano, Micro and Mini. The closure offers double security with a zipper and additional magnetic closure. Like most of Céline's leather goods, the Belt Bag is made of high-quality genuine leather and available in different leather and colour variantions
The Phantom Shopper: Size comparison with notebook and co.
If you are looking for a handbag to handle everyday situations with ease, look no further. The Phantom Shopper offers a beautiful design without sacrificing functionality. With a width of 27 cm the small version fits a small Notebook. A notepad with regular size dimensions has only limited space, if you put it in short side down. Céline offers another size. With 54 cm offers much more space for everything your heart desires.
Accessories: necklaces, earrings and sunglasses
Not to be forgotten is the jewellery the fashion house has shown in past collections. It is simple yet elegant and characterized by geometric shapes. This unusual combination of plain yet eye-catching was very unique in the first collections but had so much appeal that the interesting accessories are now an integral part of the brand.
Personal alphabet necklace
Children of the 1990s and early 2000s will certainly remember personalized necklaces. These were already popular back then and have recently celebrated a small revival. Céline has used this fact to release chains with letter pendants in the past seasons. The necklaces, of course available with all 26 letters, are the perfect as gift for a dear or loved one. Or simply get them as a small gift for yourself.
Formes simple: bracelets and creoles á la Philo
Philo here Philo there. The creations of the designer are simultaneous with Céline. Another design from her time with Céline can be found in the jewellery collection Formes simple. The pieces in this series are characterized by geometric shapes and somewhat chunky designs. The pieces are available exclusively in gold and make a great addition to many jewellery collections.
Sunglasses: Celine S163 offers Hepburn chic
The fashion house also has the right thing in store for all sunglass-lovers: The model S163. Big, dark and perfect to elegantly hide the traces of last night. No one will ask why you are wearing sunglasses inside, if they are from Céline. Don't worry about having one too many cocktails when going out. But even without alcohol, a night can be a success. And honestly, you don't need an excuse to wear these sunglasses anyway, so we've put together some tasty, non-alcoholic drinks for you to try out.
Fine jewellery made of special materials
The fashion house also offers jewellery made of high-quality materials such as silver, gold, white gold and similar. Often these pieces of jewellery are also combined with real gemstones, such as diamonds and the like. There are a few different fine jewellery collections, some of which we are going to present to you here.
Medaille Celine: simple jewellery in yellow gold
Medaille Celine includes matching necklaces, rings and bracelets crafted from real gold. So, if you are looking for something more extra, the fashion house still got your back. The designs are simple and plain, which makes them compatible lot of tastes and different styles.
Torsion jewellery collection shines through embedded diamonds
The Torsion series is very twisted, literally. Twisted jewellery design in gold and white gold with precious diamonds. These accessories are really something for the particularly exquisite taste. So, if you are looking for something very special, you will find it here.
Céline Haute Parfumerie: perfume, unisex scents and co.
After Hedi Simane took over the chairmanship, it was decided to give perfumes a second chance in the form of La collection Céline Haute Parfumerie. The perfumes are available in sleek bottles and nine fragrances so far. The idea behind the fragrances is to capture some of Slimane's experiences in kind of fragrance diary. Neutral-powdery and with titles like "Black Tie" and "Reptile" the fragrances try to gain your interest.
Nightclubbing: The smell of a danced-through night
Friday evening, after a strenuous week, the weekend is finally approaching. You know what that means: Going out. Dancing to the deafening music that is played from huge speakers and makes you forget your everyday worries. Closely packed between different people, who are all there for the same reason: to finally let go. This is what Céline wants to remind you of. This goal is achieved by a powdery base paired with smoky and floral notes. The protruding scents are:
Galbanum (resinous)
White Iris Butter (flowery-creamy)
Patchouli (flowery)
Tree moss (fresh green)
Vanilla (soft-sweet)
Musk (musky)
They remind you of cigarette smoke and expensive make-up in an unexpected way. Some may think the scent is a little too on point. The fragrance brings up memories that some would rather forget, but at the same time they also are a reminder of the best times of their lives.
Dans Paris: A homage to the brands hometown
Even the most popular fragrance in the perfume collection has succeeded in capturing the essence of a situation. Dans Paris brings Paris onto the skin. The fragrance smells powdery-sweet with notes of:
Bergamot (citric)
Coriander seeds (oriental)
Laurel Blossom Chord (spicy)
Musk (musky)
Vanilla (soft-sweet)
You spray it on, close your eyes and you are there, on a street in the middle of Paris. The sky is clear, and the surroundings filled with the sounds of the city. A bus full of tourists going from attraction to attraction. Well-dressed people rushing past you. The bakery on the street corner baking fresh croissants, buttery-sweet and irresistible. The elegant allure of Paris bottled in the signature flacon of the collection.
https://fivmagazine.com/wp-content/uploads/2020/11/celine-taschen-damen-label-mode.jpg
801
1200
Lisa-Marie
/wp-content/uploads/2020/07/fiv-magazine-news-instagram-youtube-tiktok-influencer-fashion-interior-jewelry-real-estate-tips-help-logo.png
Lisa-Marie
2020-11-11 14:33:08
2020-11-11 14:33:08
Céline: elegant Parisian Fashion, Bags, Perfume and Accessories