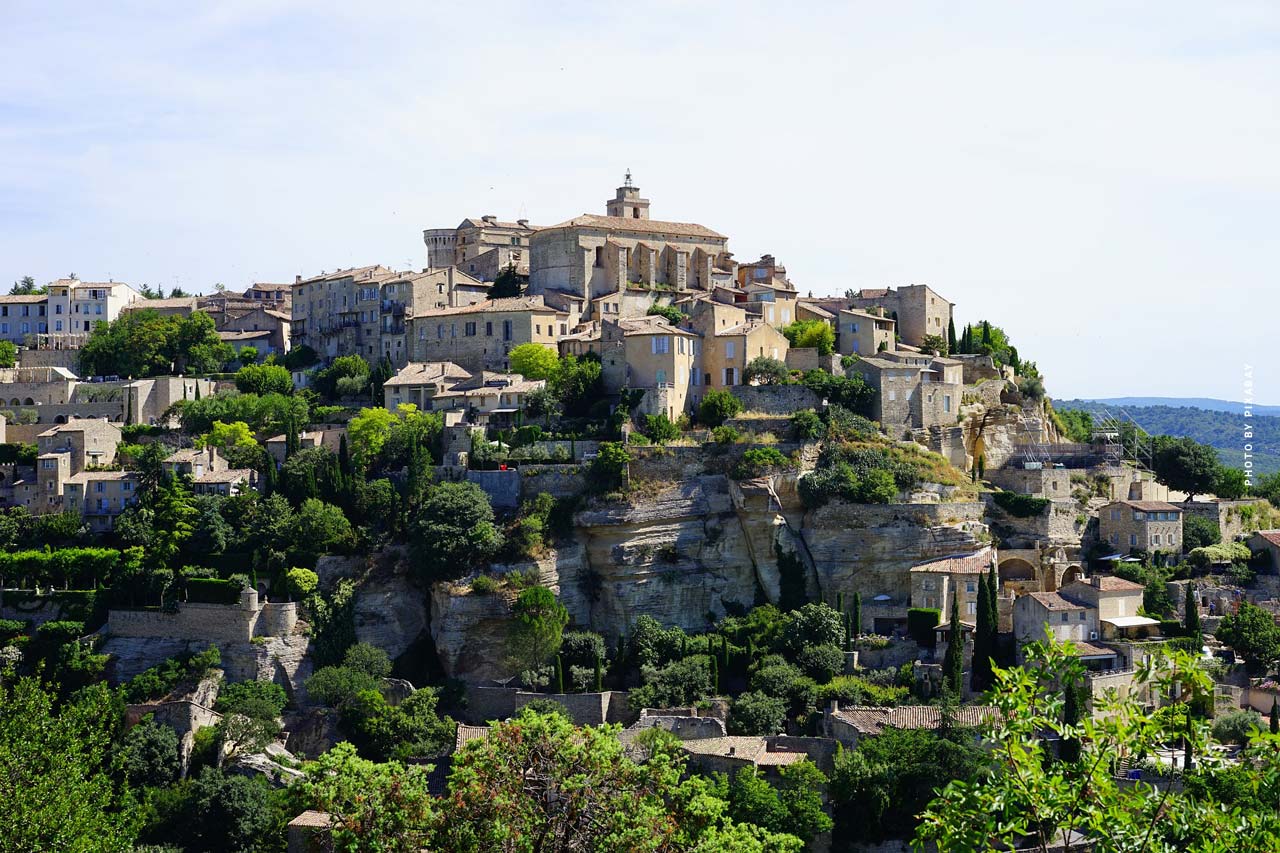 Holidays in France – everything about hotels, camping & sightseeing
Holidays by the sea, in the city or in the middle of nature – the multi-faceted France has a lot to offer. Baguettes for breakfast and crème brûlée for dessert, and for all our bloggers there are endless photo spots in Paris, Lyon, etc. But what is most worthwhile: a night in a hotel or a holiday apartment? Or would you rather invest in your own home by the sea? Here the FIV Magazine has summarized all important information about France for you.
Accommodation in France: Whether Brittany, Paris or Côte d'Azur
Holiday in France – a dream of many. But which accommodation suits your holiday ideas? Sleeping in a hotel, living in a holiday apartment, staying overnight in a pension or relaxing in a wellness hotel? We have listed the advantages and disadvantages of the different types of accommodation.
Listen along with Zoe:


Germany - Spain - USA
Hotels in France: central, in nature or on the beach
100% holiday feeling, no stress and lots of service – hotels are as uncomplicated as possible. Mostly you book a package tour, which includes flight, transfer to the hotel and the overnight stays.  And the service starts as soon as one has checked in. Everything that could cause you worries is taken care of. During the holiday, one does not want to tidy up, cook or wash bed linen, this service is really relieving. The hotel also takes care of the children, if it has a Mini Club. Holidays in France can focus on different points, that's why there are different types of hotels that are adapted to individual needs. From hotels by the sea, city hotels to organic hotels in the middle of nature, in France there is guaranteed to be something for everyone.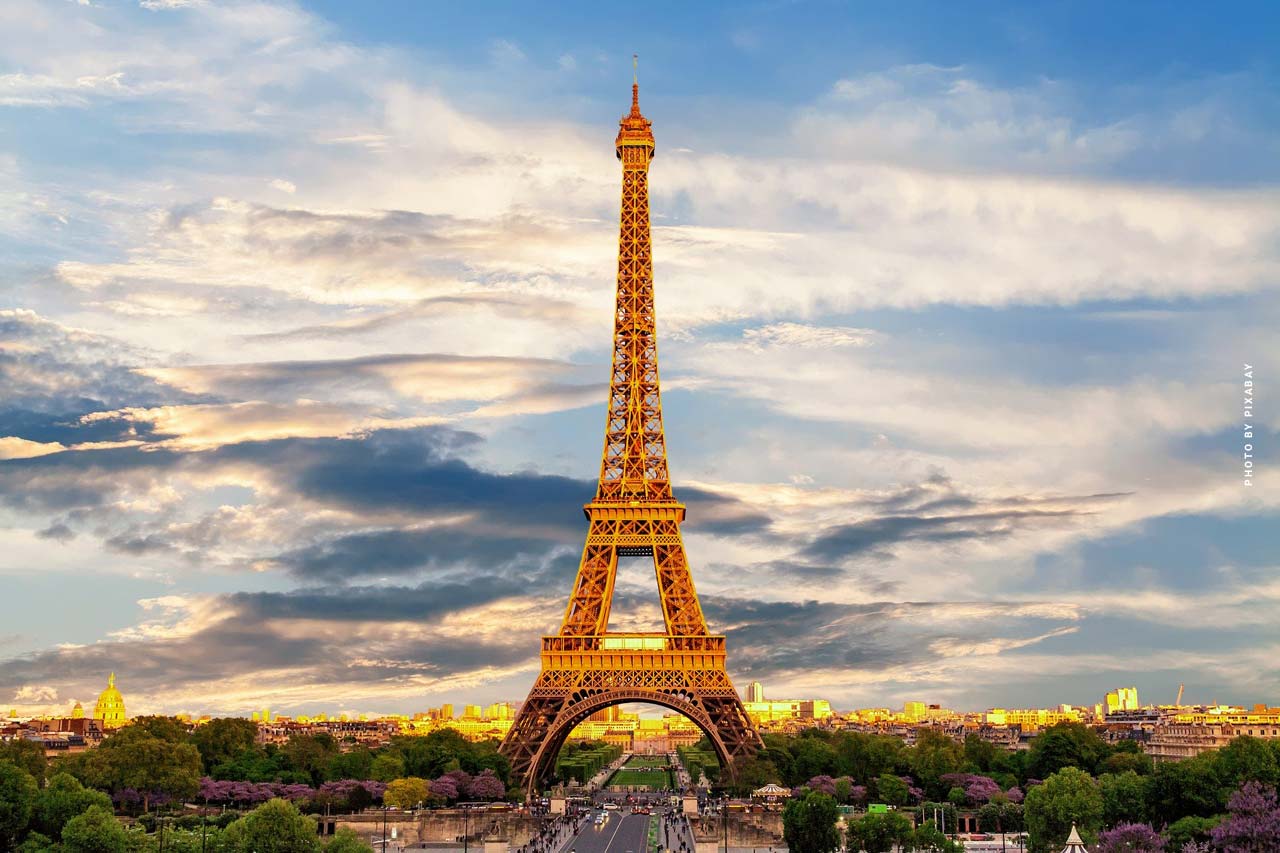 Holidays in France: Away from home
Holiday apartment in France – be at home somewhere else. In a holiday apartment you have your privacy and there are not only baguettes, croissants and crêpes but also a bratwurst. We are convinced by the comfortable furnishing which is practically typical for a holiday flat, somehow everything is a bit more homely than in a hotel. Besides, our four-legged friends can usually go on holiday without any problems. Dishwashers, which are available in almost every apartment, make washing up by yourself no problem. And you don't have to set an alarm clock for breakfast anymore – you can simply decide for yourself from when to when there is food. So you can also treat yourself to a 3-course menu at the French restaurant across the street.  Our FIV-tip: Ask your landlord for their insider tips. This way you will waste less time on disappointing sights and have more time to discover completely new places that even your neighbours who have been to Paris 5 times have never heard of.
Accommodation in a pension: Stay overnight in France
A short holiday in Paris ? There is no easier and cheaper way than staying overnight in a guesthouse. Pensions are usually run by one person or a family, which makes for a pleasant and familiar atmosphere. For tips and questions the landlords are usually there for you, they help you with their own experiences and give good advice. Comfort is not the highest priority in a guesthouse, but if you are just looking for a place to stay for a city trip, you will be in good hands. The service in guesthouses is limited to breakfast, but the accommodation is much cheaper than a hotel or an apartment. You just must not eat too many crêpes out, otherwise the money you save will be spent quickly.
Wellnesshotels in France: Relaxation for two?
Wellness holiday in an old château – with sea view, a glass of white wine from Bordeaux and Edith Piaf in the background. It could not be more romantic. Saunas and massages provide wellness for the body and delicious desserts and champagne provide wellness for the soul. In a French wellness hotel you get the all-inclusive package at the Silver Hotel, but it is a more expensive holiday option. But spending your wedding day in a wellness hotel in Paris? That is priceless.
France: map
Camping in France: Where & How?
Sitting by the campfire, watching the starry sky and feeling the nature – a dream. But camping can also be different: Family holiday with dog on the beach. Camping is a cheaper option than a hotel and offers many advantages. For example, just like in a holiday apartment, you can decide for yourself when to eat and also when to check in and out. If you don't like the place where you are going on holiday, you can simply move on and spontaneously choose a new holiday destination. At various campsites, wellness is even on the agenda: a whirlpool, sauna and hamam are part of the facilities. Camping is possible all over France, but for your inspiration we have selected our top 3 camping regions.
Camping in Brittany
Camping in the Provence-Alpes-Côte d'Azur region
Camping in Nouvelle-Aquitaine
Please keep in mind that wild camping is not allowed in France. So if you park your motorhome in the middle of nature and get caught, you can expect to be sent away or sometimes even pay a fine. However, parking your motorhome in a car park is allowed for up to 7 days, but it is important that there are no signs of camping activities, so no chairs, tables or umbrellas in front of the caravan. So it is easier to find a campsite, the fun is not expensive: beach view for 10 Euro sounds good.
Living in France: Buying real estate & renting
A house on the Côte d'Azur or an apartment in Bordeaux – having your own home in France sounds promising. A property is a good investment and can be rented out well in the time when in Germany the obligations call. When you finally find the time to travel to France in summer or over the holidays, it is pleasant to feel directly at home. Whether you dream of a ski apartment or a beautifully renovated cottage in Brittany or Normandy – the prices for property in France are relatively reasonable. There is a balance between supply and demand and the property market in France is relatively unaffected by financial crises. Find out more about property in France here.
France – where must you have been?
There are many places in France that you have to see – we have picked out our top 3 places that you will fall in love with immediately.
Paris – the city of love
Around 34 million visitors discover the city of love every year, making Paris the world's most popular tourist destination. There are an incredible number of different sights and the whole city is a perfect spot for an Instagram shoot. From the Eiffel Tower to the Louvre, there are many places to take a few pictures, linger a moment and enjoy.
Bordeaux – The metropolis on the Garonne
Bordeaux is famous for its wine – but it stands for so much more. There is no shortage of sights: from the Pey-Berland Tower to the Miroir d'Eau. The flair of the city captivates every tourist. All buildings in the old town are in a light beige tone and the best place to relax is in Jardin Public, the city park.
Nice – The beautiful port city
The capital of the Côte d'Azur offers the most beautiful pebble beaches of France and many monuments located directly on the sea. In the picturesque port city you will find many boutiques but you can also relax, because the cultural capital of the Côte d'Azur is known for its mild climate all year round. With more than 300 hours of sunshine per year, Nice is not only in good hands in summer.
Weather in France
Weather today & in three days
Questions & answers
How many regions are there in France?
Since the beginning of 2016, there are 18 regions, 13 of which are in Europe and five are French overseas territories – French Guiana, Guadeloupe, Martinique, Mayotte and Réunion.
Where in France most beautiful?
Top 5 of the most beautiful beaches in France
La Côte des Basques – Biarritz (Nouvelle-Aquitaine)
Plage d'Hendaye, French Basque Country (Nouvelle-Aquitaine)
Plage de Saleccia – Corsica
Plage de Pampelonne – Saint-Tropez (Provence-Alpes-Côte d'Azur)
Plage du Petit Spérone – Corsica
Why is it called France?
That is why the word "frank" also means "free". The term " France " thus comes from the original name Franconia Kingdom and means the land of the Franks, the land of free people. This has not changed even with the arrival of the Franks in Gaul.
Who is greater France or Germany?
France has an area of 549,087 km² and Germany only 357,580 km², so France is larger.
Which areas belong to France?
France is more than the France métropolitaine, as the European continental France is called. The French territory also includes several overseas territories, the France d'outre-mer. These overseas territories date back to former occupations and the colonial history of France.
https://fivmagazine.com/wp-content/uploads/2020/02/chateau-de-gordes-berg-landschaft-natur-frankreich-urlaub-reise-camping-france-travel-camper-tips.jpg
853
1280
Lisa-Marie
/wp-content/uploads/2023/08/fiv-magazine-logo-news-influencer-fashion-interior-travel-real-esates.svg
Lisa-Marie
2020-02-12 16:59:31
2022-01-14 09:13:23
Holidays in France – everything about hotels, camping & sightseeing