Ideas for the men's evening: camping, wellness & sports – live unusually
Men's night out – A men's night out is much more than football, beer and loud bawling. Real male friendships have unfortunately become rare, but if a few guys get together who really think something of each other, it can be really exciting. We recommend you to guard such relationships like the apple of your eye and to underpin them with shared experiences. Men are uncomplicated and are usually open to everything. Unfortunately, often the idea and the incentive is missing what you could do after a long time with your buddies and old acquaintances. Ideas for it there are more than enough, you just have to grab courageously. The FIV Magazine has summarized here once, what you can do on a men's day, or evening everything that you usually do not necessarily think directly.
Just let the wild man hang out
Men want to experience something really exciting deep in their hearts and not just hang out in the office during the day and in the living room in the evening. That's why it's good to go out into the wilderness together every now and then and pitch an imaginary or real tent there. There's something special about a guy's night out under the stars, especially in our modern age; it meets the quiet needs of many desk jockeys and office jocks. Grilling juicy meat over a campfire and maybe playing a game or two of Texas Hold'em with a whiskey in hand, that's certainly got something going for it. You can also go really wild with paintball, but most of the halls are not open in the evening. But maybe you'd like to have your own to organize your own Nerf battle and construct a really exciting course for it. This works best in a gym or on a large plot of land outside. Note: The grass should be cut short outside, so that you can find all the ammunition afterwards.
Camping
Paintball
Nerf Battle Organize Yourself



Germany - Spain - USA
Poker game in a glamorous casino ambience
But maybe all this is a bit too exhausting for you, then the men's adventures can also take place within your own four walls. A tingling casino feeling has always worked well when it comes to heating up the male adrenaline level – and such a living room can be transformed accordingly quite quickly. A red carpet, a few spotlights on the gaming table and nobly arranged long drinks provide the right atmosphere. Depending on your previous knowledge and the time available, you can decide whether you would rather play a classic poker cash game or a poker tournament. The differences between the two poker formats lies mainly in the strategic approach. While cash games are all about consistency, tournaments require the right momentum. The right equipment including chips for Texas Hold'em and Omaha hi-lo can be bought on the internet. You might also find a roulette wheel there to elegantly complement your casino and increase the fun factor accordingly.
Physical test of strength for real power guys
Is your men's club in the mood for some serious physical activity? Indulge in some vigorous competition, something like the infamous Highland Games. However, it doesn't have to be the log toss that will make you sweat down your face and hairy chest on a guys' night out. You may decide to compete against each other in wrestling, goal wall shooting or running races. You'll quickly find that a discussion group isn't half as satisfying, because only intense physical activity will get your adrenaline and happy hormone levels soaring. That's just the way men are: untamed and full of the urge to move – and sometimes that really needs to be let out!
Wrestling
Log toss
Goal wall shooting
Race
Exciting car racing on Xbox or Playstation
Okay, not everyone is absolutely physically fit and can take on the physical challenges of the Highland Games. As an alternative, these days there are digital games where you can compete with your mates on a guys' night out. Car racing comes across as really cool, because competition and the rush of speed always draw, after all. Maybe you'll have a real trophy ready for the winner to take home and boast about. Or you could even set up a challenge cup, engraved with the winner's name every time a new racing tournament comes to an end. The virtual showdown can of course take place in disciplines other than the motor sport for example in the latest FIFA game, online poker or League of Legends. Choose a game that interests you all, the market is stocked with endless possibilities!
Degustation: Let yourselves taste it!
If you surround yourself with a male circle of friends who tend to have culinary interests, there is another nice option for organizing a men's evening: How about organizing a tasting of wines, whiskeys or other specialties? For this, everyone brings his own contribution – or you sit down comfortably in a restaurant with an appropriately equipped drinks or food menu. Maybe you'll create a theme evening à la "Savoir vivre en France" and eat your way through the French specialities on offer. Next time it's Italy's turn or Holland's or Switzerland's. Such events have a tremendous cosiness factor and they also broaden horizons. But you'd better not ask the scales in the bathroom for their opinion, they'll be left out of the equation this time.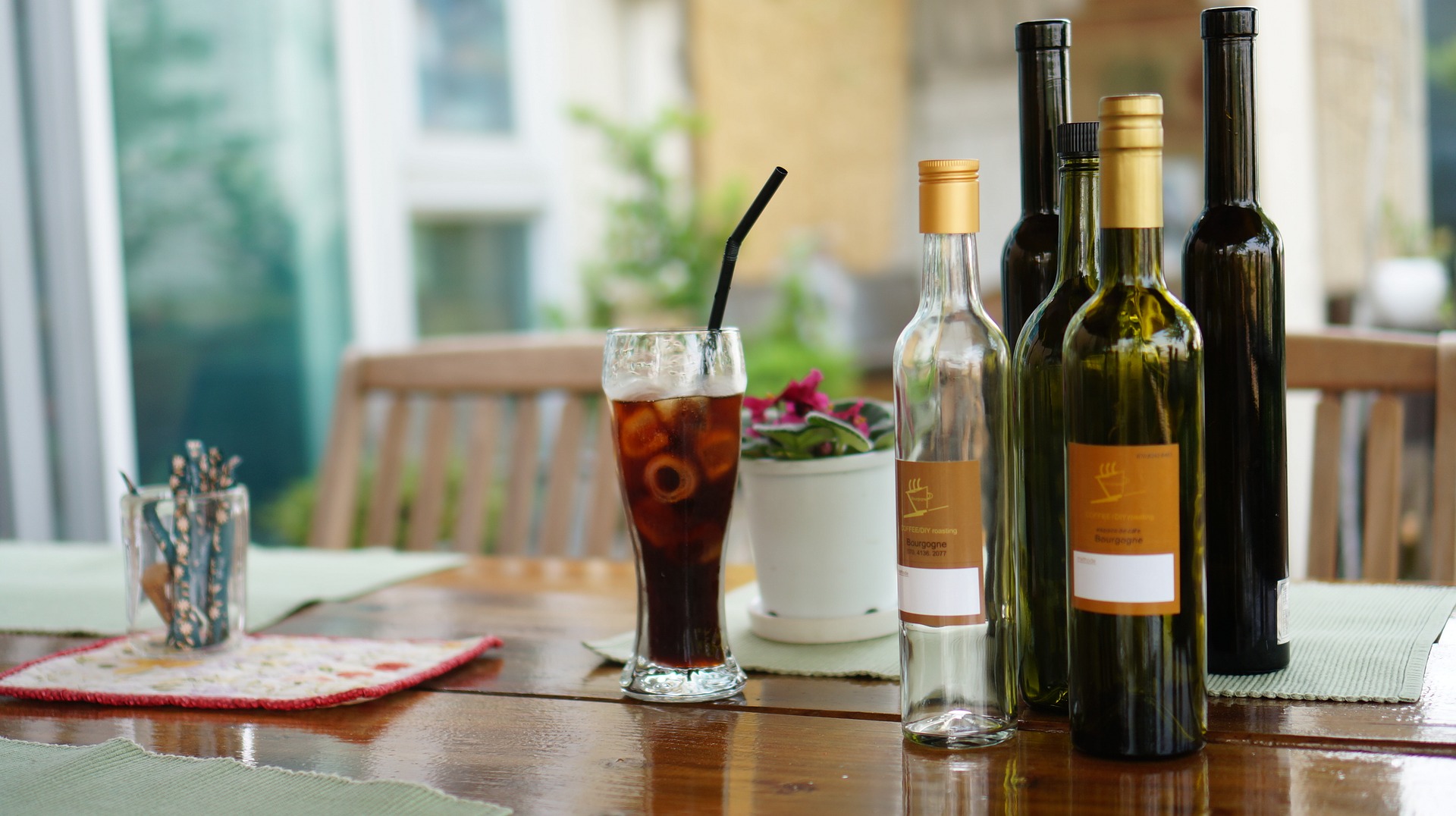 Torchlight hike through the silence of the night
At night there is a completely different atmosphere outside than during the day, and you should take advantage of that. It would certainly be a good idea to grab some torches with your buddies after sunset and head out into nature. Establish a hiking trail beforehand, perhaps leading the troop to a mysterious cave or to the nearest lake for a little night swim. Of course, you as the organizer can also plan a campfire, but basically it is enough to walk two to three hours together through the silent night and to have a relaxed conversation. If you're walking exclusively on paved ground, you can also take a handcart with you and stow a few snacks in it for the road. Don't let loud, insatiable stomach rumbling set in at some point.
Wellness package for men: unbeatable invigorating evening
You feel stressed from your everyday life and could do with a real wellness evening? If your friends are of a similar mindset, then treat yourselves and book the full package! Go to a thermal spa with sauna and wellness facilities, a health spa or a wellness hotel. Go for a sauna together, refresh yourselves afterwards in the bathing pond and let yourself be kneaded with a massage. Enjoy the steam bath, soak in the whirlpool, bask in the salt grotto, and have tasty fruit juices served. Whatever else you can think of, do it with complete gusto, as if you were oil sheiks from Saudi Arabia or Rockefeller himself. Afterwards, perhaps have a glass or two of champagne, as a digestif, so to speak. Life is simply beautiful – at least at such sweet hours!
A rock concert gets the male troupe going
The internet is a great way to get up-to-date information on when and where your favorite rock bands are playing next. Even if you and your buddies might be getting on in years, don't miss out on this fun! Bravely buy your tickets, dress up as rock as you can, and head to the concert or festival. And remember: Hanging around in the last rows and clapping along tiredly is not the point, but it is important to get a place directly at the stage. There you will be surrounded by the wild crowd, which is guaranteed to carry you away and motivate you. A visit to the festival with an overnight stay in a tent and a joint hangover breakfast at lunchtime is particularly recommended: these are experiences that will last for decades in myths and legends. The singles among you will surely get a chance to meet like-minded gals on this occasion and maybe it will even result in a hot flirtation or a relationship. Who knows? Just don't walk around with too cool of a poker face and be open to anything.

These are our suggestions for unusual men's evenings that remain in the memory. If you like, you can create a whole series of different events to ensure the greatest possible variety. Maybe the proposed tasting comes first, after which you can work off the fat you've put on with your Nerf battle or during a rock concert. You can then relax a little more with a game of Texas Hold'em: whatever suits you and your friends best.
https://fivmagazine.com/wp-content/uploads/2019/10/blogpost-maenner-abend-wein-dinner-freiheit-essen-freundschaft-lifestyle.jpg
600
1200
Lisa-Marie
/wp-content/uploads/2023/08/fiv-magazine-logo-news-influencer-fashion-interior-travel-real-esates.svg
Lisa-Marie
2019-10-05 07:00:23
2019-10-05 07:00:23
Ideas for the men's evening: camping, wellness & sports – live unusually