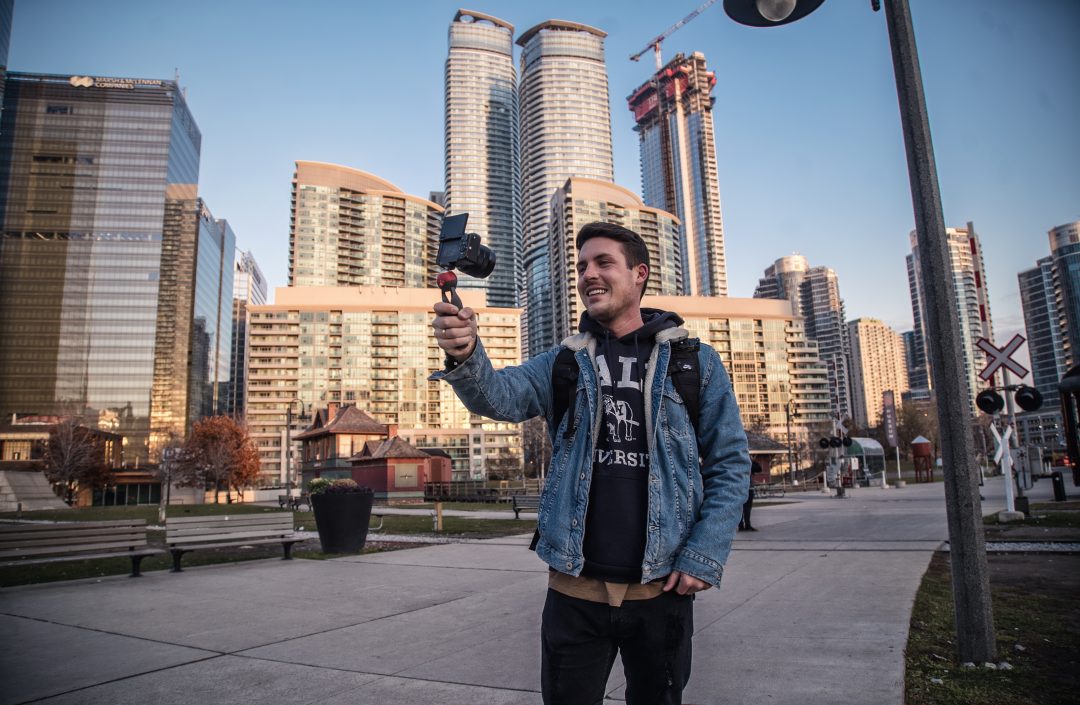 Motorsport meets Youtube – Tobi about his great passion and his winter trends!
The 26 year old Youtuber Tobi shares, together with his wife Maren, the most beautiful moments on his travels and his great passion motorsports with his followers on Instagram and Youtube. I talked to him about Christmas, winter outfits and his hobbies.
From Tobi you will find daily new videos with great cuts to top-class cars, his comments and much more:
Tobi's preferences: Explore the world full of adrenaline
FIV: Tobi, while doing some research I just saw on Instagram that you uploaded pictures from New York. That wasn't your first trip to the US. Which city do you like the most there? Tell me something about your travels!


Germany - Spain - USA
Tobi: Together with Maren I started to explore the world. I love to travel to new countries, but we also have our travel destinations that we like to visit more often. This includes New York as well as Los Angeles or Miami.
FIV: Since 2013 you are active on Youtube and upload 2-3 videos a month on your channel. For all my readers who don't know you: Introduce yourself!
What exactly does your content on Youtube consist of?
Tobi: I am Tobi. 26 years young and my heart beats for motorsports! I try to shoot different videos around the topic car & motorsport. But not only cars play a role on my channel, but everything that has to do with adrenaline.
"I knew relatively early on that she was the one"
FIV: Since July you are married with Maren. First of all, all the best to you both! Tell me, how long have you two known each other and how did you propose to her ?
Tobi: Thank you. Maren and I know each other for over 5 years now. That's a long time and I knew relatively early that she is the right one. I had the thoughts for a proposal for a long time and so I got the engagement ring and on my birthday, when all friends came together and there were fireworks, I asked her the question of all questions.
Tobi's perfect winter outfit? Snowboard clothes!
FIV: Your style is rather simple and classic but still very modern and stylish. You often combine basics with cool sneakers or caps. What is your tip for styling these basics and which piece of clothing should not be missing from any man's wardrobe?
Tobi: I think just with basics it is great to work with small pieces. Either with rings or chains. Bracelets are also often seen on me. Grade in winter, a scarf or a cap can also loosen up the whole outfit a little. You should have a stylish suit pants with white sneakers and a white shirt in the closet.
FIV: On your Instagram account, we mainly see you wearing spring/summer outfits. But what exactly would your perfect winter look 2017 look like?
Tobi: The perfect winter look for me consists of snowboard clothes and then it's off to the slopes for me!
FIV: Your wife Maren is also very involved with the topic of fashion. What style do men like to see women wearing in winter and what should they avoid wearing?
Tobi: She is very individual and wears different coats combined with cool boots. I like it that way too. I think, if she would wear belly free in winter, I would have given her the tip to take a jacket with her.
"Christmas is celebrated in the circle of the family"
FIV: Now holidays like Christmas and New Year's Eve are coming soon. How do you spend these festivities? Do you celebrate with your family or friends?
Tobi: Christmas is celebrated with the family. I'm looking forward to it when everyone comes over and Maren has prepared Christmas dinner. In the circle of friends we do it so that we throw a small party and Secret Santa one day before Christmas.
FIV: Maren was already active on Youtube 4 years before you. Was it initially strange for you that your friend uploads videos of herself on the internet and gives away a lot of her privacy or did you "make friends" with Youtube right away? How do you cope with being in the public eye?
Tobi: At first I didn't know that she was a Youtuber. She explained Youtube to me. It was a new world that I got to know through it. I made friends with Youtube very quickly and also developed fun in shooting and editing videos. It is no problem for me to be in the public like this. We have chosen it ourselves and also decide what is to be seen and what does not get to the public.
FIV: You have a very high reach on both YouTube (213,718 subscribers) and Instagram (328,000 subscribers). Do you have specific goals you want to achieve and where do you see yourself in 5 years?
Tobi: I hope that my channels continue to grow. My goal is to create great content in 5 years that people like to watch and that the viewers are satisfied.
Thanks a lot Fabian! You can find more here:
https://fivmagazine.com/wp-content/uploads/2017/12/Titelbild-Tobi.jpg
705
1080
Lisa-Marie
/wp-content/uploads/2023/08/fiv-magazine-logo-news-influencer-fashion-interior-travel-real-esates.svg
Lisa-Marie
2017-12-19 18:00:14
2017-12-19 18:00:14
Motorsport meets Youtube – Tobi about his great passion and his winter trends!