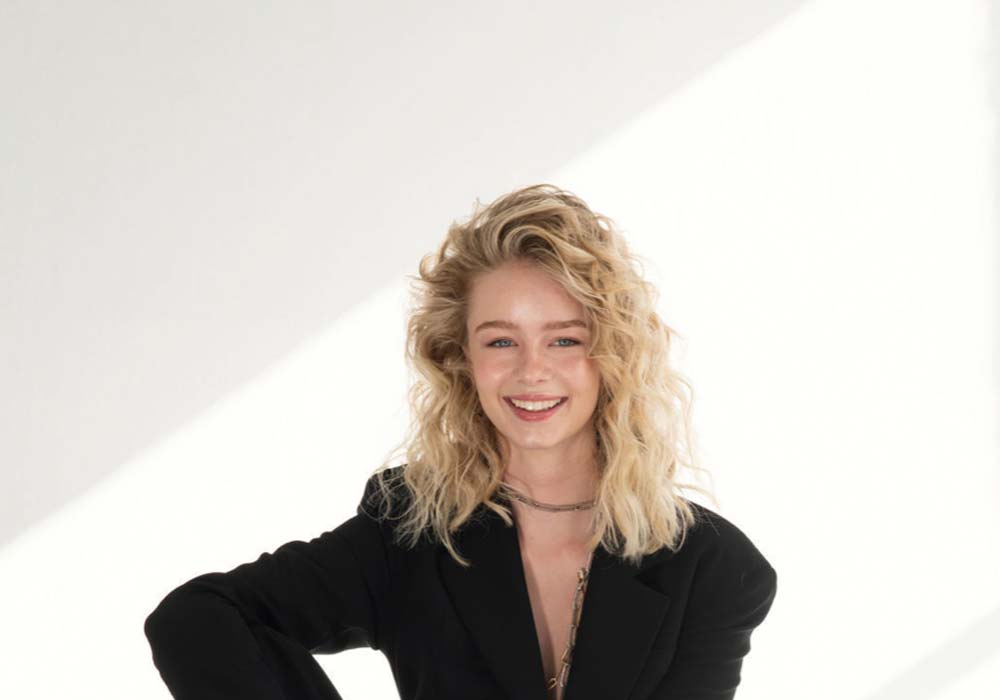 Interview with Zoe Saip: About Germany's Next Topmodel, Social Media & Future Plans
Zoe Saip Interview – After her participation in the 13th season of Germany's Next Topmodel, Zoe Saip has started her successful career as a model, TV personality and also in social media the beauty inspires her followers. In our interview, Zoe talks about how her participation in GNTM has changed her life, gives tips for future contestants of the show and talks about her dream job. Zoe also exclusively reveals her most beautiful journey, how high the pressure on social media really is and her plans for the future.
GNTM has completely changed Zoe's life
FIV: Zoe, I'm glad the interview worked out. You have already experienced a lot in your life. You participated in GNTM in 2018. Since then, you've been a successful model and active on social media. How has your life changed since you took part in GNTM?
Zoe: Thank you for letting me do this interview! My whole life has changed. Everything is different: my job, my personal life, just really everything. If I could turn back time, I would do it all over again.
Tips for future GNTM contestants
FIV: The new season of GNTM starts soon. And you certainly have tips in store for the aspiring candidates?
Zoe: My only tip is to prepare yourself. I didn't do that at the time because I didn't feel it was important. That was a big mistake. Preparation is half the battle.
Beauty dream job: sport or fashion
FIV: Was modeling always your career aspiration or did you want to do something else?
Zoe: My imagination has always wavered between sports and fashion. But when I hung up my sports career, I had a very clear goal in mind.
Zoe's most beautiful journey so far: with her father
FIV: On social media, you share impressions of wonderful trips like Corsica and Thailand with your followers. What was your most beautiful trip so far and which experience do you still remember fondly?
Zoe: I've done a lot of great trips, I especially like to remember the time as a child with my dad. I had the best moments in South Africa. It still means a lot to me today to be shown his homeland by my father.
FIV: You are in the public eye and are also active on social media as a social media personality. How great is the pressure in the business to always be "perfect"? perfect"? How do you deal with it best
Zoe: Of course the pressure is great, but that's part of it. In other professions, the pressure is much higher. You just have to take yourself by the nose sometimes and shift down a gear before it becomes too much.
Zoe's future plans: move to Germany?
FIV: Finally, a short look into the future, we are curious what you have planned in the near future: Do you have big plans like a move or something similar or is there something special coming up? Give us a little teaser of what your fans and followers can look forward to in the near future!
Zoe: I have actually always lived in the suburbs and have now decided to move to Vienna and am currently looking for an apartment. I could also imagine looking for a second home in Germany, possibly as early as next year.
More about Germany's Next Topmodel
Did you like the interview with Luca? Then read more interviews with former GNTM contestants here.
Model Elena Carrière is not only super successful as a model, but also on social media, where she educates her followers about important topics like mental health. Elena Carrière became known through her participation in the 11th season of Germany's Next Topmodel. In an interview with us, the model talked about her GNTM participation, the pressure on social media and her commitment to the topic of mental health. She also gives an insight into her exciting plans for the future.

Cäcilia Zimmer Interview: About her career as a model & GNTM
Cäcilia took part in the 14th season of Germany's Next Topmodel and fought for the GNTM title. She even made it to the finals. In this interview, the model tells us a lot about her life as a model and social media personality. In addition, Cäcilia tells us something about her animal welfare project.
Liliana Maxwell Interview: About her time at GNTM & model career
After participating in the 16th season of Germany's Next Topmodel, Liliana Maxwell has launched a successful career as a model and on social media. In an interview with our magazine, the beauty talks about her time on GNTM, which contestants she's still in touch with, and which brands she definitely wants to work for one day. Liliana also talks about her modeling job for Rihanna's brands "Fenty X Savage" and "Fenty Beauty," what being a role model means to her, social media, her style and her plans for the future.
https://fivmagazine.com/wp-content/uploads/2022/01/Unbenannt-1.jpg
700
1000
Caren
/wp-content/uploads/2020/07/fiv-magazine-news-instagram-youtube-tiktok-influencer-fashion-interior-jewelry-real-estate-tips-help-logo.png
Caren
2022-01-31 14:48:12
2022-02-26 17:23:18
Interview with Zoe Saip: About Germany's Next Topmodel, Social Media & Future Plans