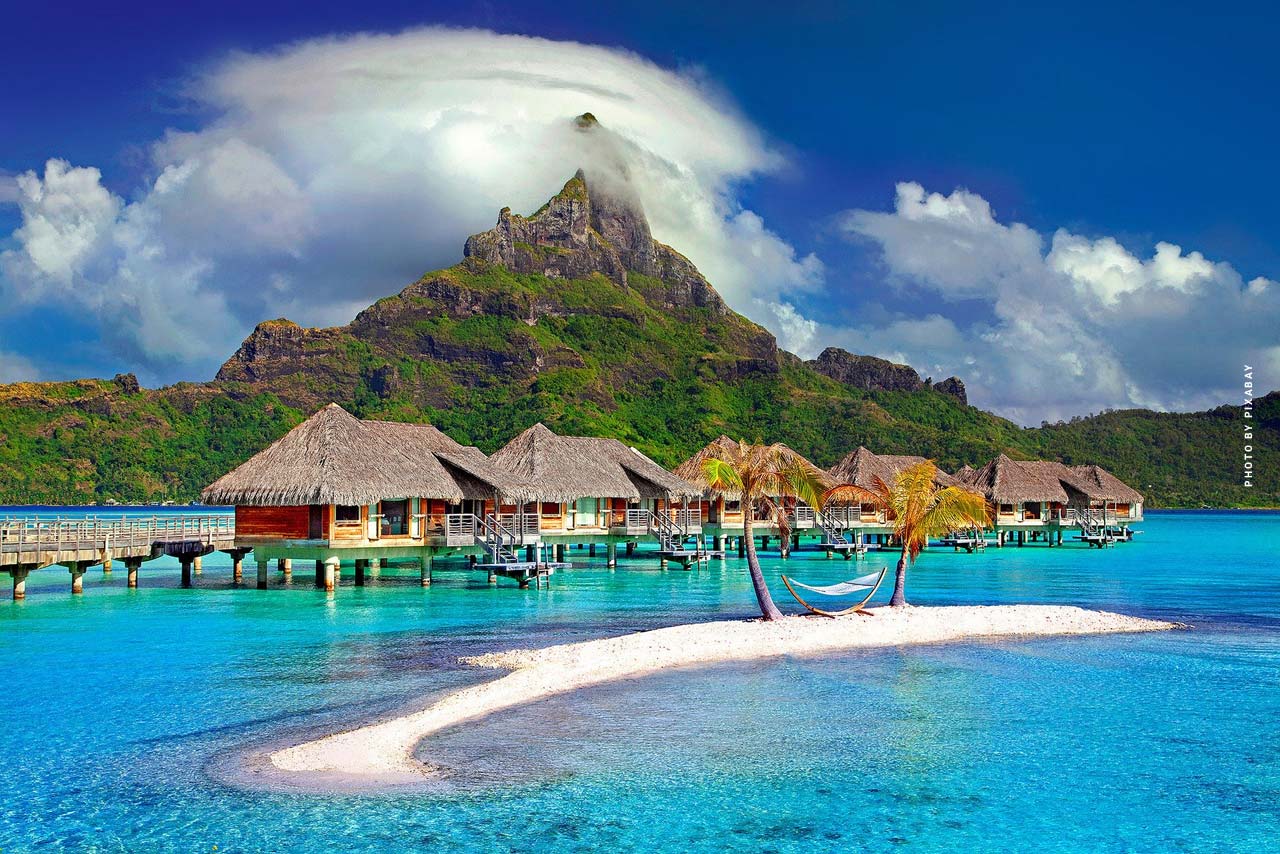 Influencer Awards & World Blogger – Naomi-Jane Adams on Travel, Luxury & Lifestyle
Travel is a very appreciated topic on instagram. The influencer of the moment increasingly share their travels, which for them are the places of new trends. Naomi is one of the best luxury, travel, fashion and lifestyle blogger from London. She is part of the Top 8 Luxury Travel Instagram Page of 2017, Naomi has worked with some of the world's leading travel, destination, fashion and lifestyle brands. FIV has prepared an exclusive interview for you about one of the latest trends: Travel.
FIV: Hi Naomi, you are a wonderful London-based luxury, travel, fashion and lifestyle founder. But how did you develop an interest in each of these categories?
Naomi: I've worked in travel and PR for over 20 years so it's always been a part of me! I'm a very creative person who sewed and made things from a young age and like most people naturally have an interest in fashion and all things feminine, lifestyle and beauty like everyone else before Instagram flicking through the fashion magazines.


Germany - Spain - USA
https://www.instagram.com/p/Bo2rvJMlP7X/
FIV: In just a few short years, you've built sponsorships with luxury travel brands, traveled all over the world, and built a significant social media following. What's your secret?
Naomi: It wasn't just a few years ago. I started working with various Greek properties, Sailing Resorts and the Greek Tourism Board 10 years ago, mainly with Face Book Pages and writing blogs for the various outlets. I started the account on Instagram as soon as it opened to share that content, but at that point the focus was mainly on Facebook. I had already built a strong following on my Facebook page. I was lucky enough to get some advice from the owner of one of the biggest advertising agencies in Israel who suggested what I did, the name for me was a "social influencer", this was about 5 years ago, and I should focus more on Instagram in the future. So I did….. Of course I was working full time for the Daily Mail and General Trust Group, so my travel was just within my annual leave, so my content up until 2017 was all about those trips and weekends and day trips or restaurants. I started exploring areas on my feed from my country and also shared other places I visited. Very quickly, hotels and tour operators and tourism boards contacted me to post on my feed. I wanted to share the world as I see it, I wanted each photo to make you feel like you could be the person standing there….
https://www.instagram.com/p/BqSiL4wlIdG/
FIV: If we were to sum up your feed universe in one word, it would be this: paradise. What's your favorite of all your Instagram account posts? And where do you get your inspiration from?
Naomi: Of course like everyone I see on Instagram and Pinterest that give me inspo, but I stay away from recreating it. It's hard not to take a photo in the same spot when it gives you the best vantage point, but you won't find Mr. in the same dress and hairstyle completely imitating someone else. Honestly, when I arrive, I move around and take lots of photos, I see what works…. I know what areas a hotel wants to highlight, the room, the social spaces like the pool, the food in the spa, so I work to create content around those areas for food and stories. When you see the camera roll, you know that's what I want to share with my audience.
Usually there has to be a centerpiece, whether it's an amazing view, a beautiful platter of food, there has to be something that makes someone think I have to visit this place, it's an experience for me!
Top most popular luxury travel destinations
FIV: You're part of the Top 8 Luxury Travel Instagram Page of 2017, out of all the places you've been around the world, what are your top 5 favorite luxury travel destinations?
Naomi: For luxury;
Santorini & Mýkonos in Greece
Seychelles
Maldives
Dubai
Abu Dhabi
https://www.instagram.com/p/BxAIDECFXux/
FIV: Naomi, you have more than 750,000 followers today. What is the biggest challenge for you to be an influencer?
Naomi: Working in travel is very short notice, my paid jobs can come in 1 week to 4 weeks before so it's hard for me to plan anything outside of 4 weeks which is difficult when travel needs to be planned and trying to plan and chat with clients when you're on a trip with another client can be exhausting (which is why many travel influencers only get a few hours of sleep a night when they're on the job).
You can't guarantee what income will come in each month unless you have a monthly brand ambassador partnership and if you get paid (brands withholding money for 6 months, agencies closing so they don't get paid at all) it's the same as anyone working independently, you don't have a guaranteed income and all the work from negotiation, offers going on and producing the work, to finishing talking to your audience and then invoicing, it's all on you!
The trolls are obviously something everyone just has to deal with, it's part of the job! I've had times where it's gotten so bad and some of them are professionals who know how to get into you, then they can contact anyone who sends emails to your customers who send a lot of spam to your account if you don't give them a response. But after some time you have to try, I know it's hard, but really try not to respond.
https://www.instagram.com/p/BxJyozolzZ0/
Influencer tips: sponsored content, branded messaging, feed inspiration and followers.
FIV: As influencers and businesswomen, how do you decide which brands to work with and how do you make sure your followers are open to sponsored content?
Naomi: I promote Luxury Travel, so it's all Luxury Travel, aside from the fact that it's everything I use. You've probably heard every influencer say I only promote things that I think are authentic, and then you see 20 watches, 20 granola bars, different phone apps going down the list, on their page.
For me, there will be mote fashion collabs, anything that I wear and use obviously, like swimwear and travel products and of course all beauty and lifestyle products. The question you have to ask is if your only audience was your mother, would you sell this to her?
FIV: You have an unreadable feed! How do you make sure branded messaging is a good fit for your feed?
Naomi: I've always tried to do it my way! I lose a lot of paying jobs or get offered money if I change my image and I just say no. If it's not a good fit for me, then we're just not a good fit. Brand partnerships always work well when the brand lets the influencer share their take on how the product is presented and used. No one knows their audience better than the influencer, but the influencer and the brand also need to see if that audience is someone who wants to listen. This is where a brand should know that this is the wrong influencer for my product and also an influencer should not take the job because the product has no relevance to you or your audience.
https://www.instagram.com/p/BtW2jNKlK4V/
Must have list to go on a trip
FIV: As a traveler, how do you organize your trips? And what is your must have list to go on a trip?
Naomi: A lot of them are very short notice. Nowadays, most of my trips are because someone, a hotel, an airline, a travel PR, a tourism board has contacted me and they want to work with me and then it's a standard negotiation of dates, services, itineraries and so on, which also coincides with all the other brand work that I have to shoot on location.
I take all the standard stuff like everyone else, all my gear, cameras, chargers, etc, all the name brand shooting products, toiletries, clothes, but outside of that I always take a huge blanket when I'm on the plane! I fly a lot, too much, and it's just something to help me sleep (like a comfort blanket from home and I can use it to wrap up if you're going to a destination where it's hot, but then there are those cold nights, I've been on a lot of flights and even with the little blanket that gives you I was freezing, so I always have my warm blanket with me in my carry-on!
https://www.instagram.com/p/BfloCD5FmYG/
https://fivmagazine.com/wp-content/uploads/2020/01/bora-bora-luxus-resort-urlaub-reisen-wie-vips-stars-empfehlung-erfahrung-preis-1.jpg
854
1280
Lisa-Marie
/wp-content/uploads/2023/08/fiv-magazine-logo-news-influencer-fashion-interior-travel-real-esates.svg
Lisa-Marie
2020-11-05 14:25:47
2020-11-05 14:25:47
Influencer Awards & World Blogger – Naomi-Jane Adams on Travel, Luxury & Lifestyle