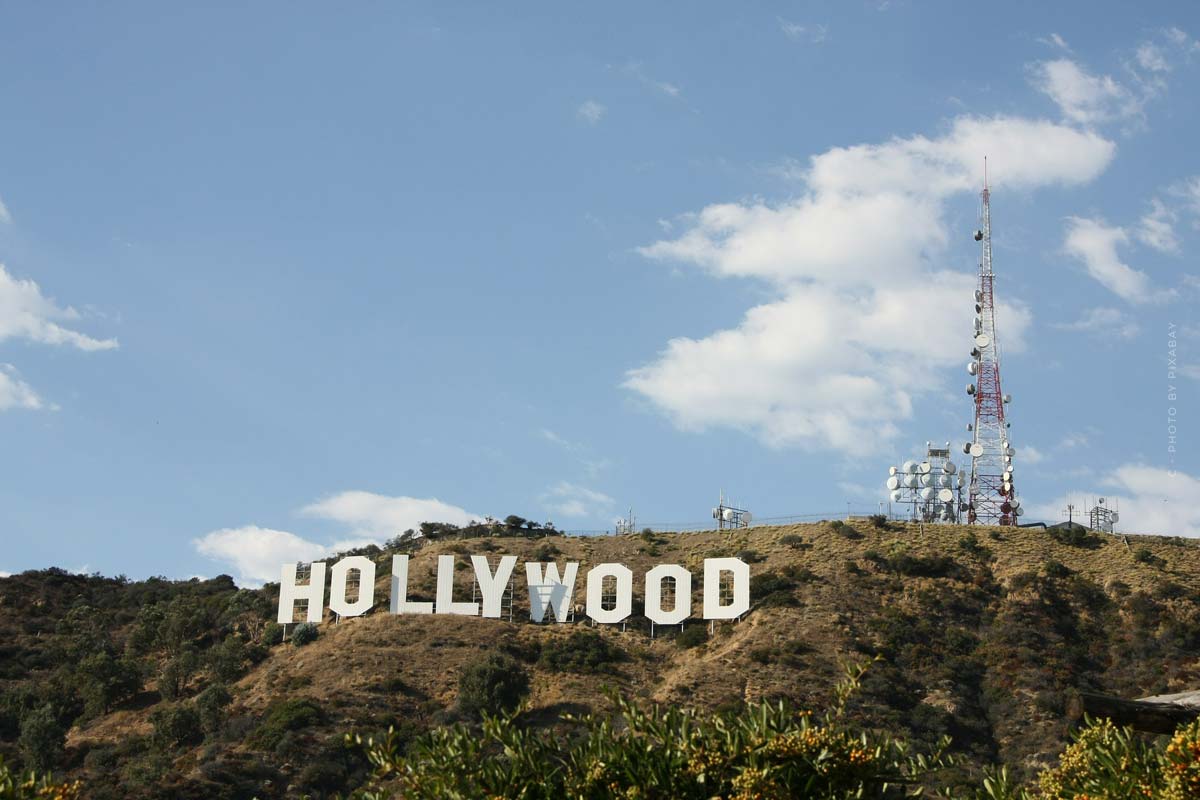 John Legend and Chrissy Teigen: House Tour
Offspring with the Hollywood family John Legend and Chrissy Teigen. The two of them are now awaiting a new arrival. This means that the family, which will soon have five members, needs more space. They are selling their modern Beverly Hills Villa for 23.95 million dollars. The simple and modern interior design was perfect for John Legend and Chrissy Teigen. With the perfect garden and the beautiful view of Beverly Hills. But now they are looking for something new for the Hollywood family.
John Legend and Chrissy Teigen.
John Legend (41) is an R&B singer, songwriter, music producer and actor. He grew up in a poor family in Springfield Ohio and went to the University of Pennsylvania on a scholarship. In 2002, he met Kanye West through his roommate, who provided him with numerous jobs. He then became known through his work with Alicia Keys and Jay-Z . He has received numerous awards such as the Oscar- Golden Globe and ten times the Grammy. Chrissy Teigen (34) is a famous model. Chrissy (34) was born in Delta, Utah. Chrissy never wanted to become a model, but when she was 18 years old, she was discovered while working in a surf store in California. In 2011 she published a cookbook which became a bestseller. She tried her hand at being a presenter on various shows such as Lip Sync Battle, Model Employee or FabLife. 2006 Chrissy and John met each other at a video shoot of John's song " Stereo". The chemistry between them was direct and the two developed more love for each other day by day. They traveled together and she visited him regularly at his shows. In 2013 they got married at Lake Como in Italy.
children
14 April 2016 the first child was born, Luna Simone. Two years later, on May 16, 2028, they had their second child a boy, Miles Theodore Stephens. However, the two were conceived by artificial insemination. The model could not get pregnant for years. She explained that Luna and Miles were conceived at the same time. However, Miles' egg was not implanted until two years later. Despite this, the two of them have a sweet 4 year old daughter and a small 2 year old son. Now the family of 4 is expecting another cute baby.


Germany - Spain - USA
Beverly Hills: Luxury, huge villas, celebrities
Beverly Hills is a city in its own right and is located in the middle of Los Angeles and right next to Hollywood. Everyone knows the prosperous community of 15 square kilometers and its 33rd inhabitants. Whoever can afford to buy a house in Beverly Hills has made it. The villas are mostly very large, very luxurious in their furnishings and always have a large garden. However, you won't find ringing signs as most famous celebrities want to remain anonymous. Some villas are located on the world-famous Sunset Boulevard.
Sunset Boulevard and Rodeo Drive
The boulevard is about 35 km long and is considered the most famous street in the city. This street embodies L.A.. The street consists of filthy pubs and neon lights up to luxurious hotel skyscrapers and posh restaurants. Then the boulevard winds its way past the villas of Beverly Hill and Bel Air and finally to some of the most famous beaches in Southern California. Whether it's dresses by Gucci, bags by Michael Kors or perfume by Chanel, you'll find everything you need here. The Rodeo Drive is three house blocks large and has several designer brands. There you can find the celebrities who live in Beverly Hills. Together with the streets Beverly Drive and Canon Drive it forms the so called  Golden Triangle
Villa: modern architecture, luxury, Hollywood
The 792 square meter villa is a modern architecture in minimalist style. The façade is made of dark concrete, extra large windows and yet is homely and inviting. The villa consists of seven bedrooms, two dressing rooms, a living room as well as a family room, a large kitchen, eight bathrooms, some children and playrooms, a gym and even a home cinema. The large green area goes once around the property and contrasts with the simple walls of the villa. The backyard with a pool, a spa area, covered loggias. In the garden there is a heated salt water poll, a Jacuzzi and an outdoor kitchen with wood burning stove, barbecue and other amenities. So the family has everything they need. And everything for 24 million US dollars.
Great wardrobe
The closet is more reminiscent of a luxury boutique than a normal closet that everyone knows. A marble island offers space for Chrissy's designer handbags or shoes and with the transparent closet doors and the interior lighting, the luxury items are shown to their best advantage.
Luxury kitchen and living room
The living room has an open kitchen with a large worktop and high-end Miele appliances. Perfect for Chrissy Teigen to try out the recipes for her cookbook. Thanks to the ten meter high windows, there is enough light inside the property. Despite the dark stone and wood tones, the rooms appear very brightly lit. The handmade white golden wooden tiles with mandala print from Thailand, provides in the living area for attention. The connection to Thailand was very important to Chrissy, because her mother comes from Thailand. John's piano is perfectly placed at the entrance of the villa.
Children's room: learning, playing and many cuddly toys
The daughter Luna and the son Miles also have their own playrooms. They are kept in the same style as the rest of the villa. However, they are crammed with cuddly animals and toys. The children are challenged at a young age. In the middle of the rooms is a wooden table where they can paint and write on it. The walls are covered with hundreds of books. When Luna finishes reading, she can play with her giant cuddly toys or with her mini kitchen. Like mother and daughter.
https://fivmagazine.com/wp-content/uploads/2020/09/hollywood-beverlyhills-johnlegend-chrissyteigen-familie-luxus-sommer-schild-himmel-2.jpg
800
1200
Lisa-Marie
/wp-content/uploads/2023/08/fiv-magazine-logo-news-influencer-fashion-interior-travel-real-esates.svg
Lisa-Marie
2020-09-26 17:00:26
2020-11-10 15:07:49
John Legend and Chrissy Teigen: House Tour