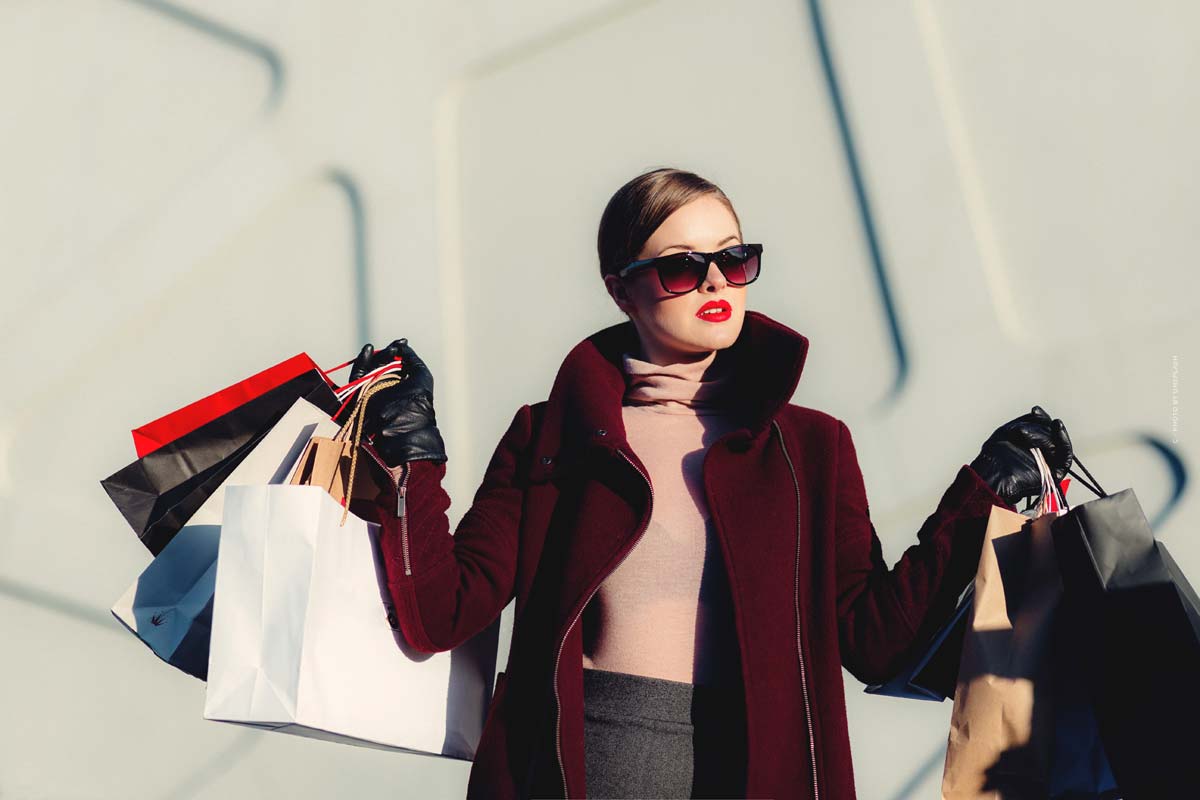 Luxury, elegance and quality: this is what designer brand Tom Ford embodies. Through his determination, he succeeded in making a name for himself worldwide. Today the designer lives in New York with his spouse Richard Buckley and son Alexander John Buckley Ford. How was the fashion label Tom Fort created, how does the designer live now and which products are in the range of the luxury brand? All this and much more you can find out here!
+ AD + Kennst Du schon?
Career: From creative director at Gucci to fashion designer
Fashion designer Tom Fort shapes an exciting success story. A former art student, Fort made his way as a designer for Gucci and YSL until he founded his own brand in 2005. We introduce you to Fort's inspiring career as a famous fashion designer and director.
Youth & Education
Tom Ford was born in 1961 in Austin, Texas. During his youth, Ford tried many courses of study, including art history and art, which did not make him happy. Even at a young age, the 59-year-old was interested in fashion and fashion. Thus, in his early 20's, Ford applied for an internship with famous designers, where he finally landed a much sought-after internship with fashion label Chloé. During this time he moved to Los Angeles, where he took many internships and model jobs, mostly for TV commercials.
However, since Tom Ford wanted to have a degree, he decided to study architecture at the Parsons School of Design in New York after his time in LA. He spent a year abroad at the French partner school in 1984 and 1985, and as Fort discovered his passion for fashion, he took all his electives in fashion design. In 1986 he graduated with a bachelor's degree in architecture and interior design.
Marc Jacobs, Chloé, Gucci & YSL
Designer Calvin Klein has always been a great role model for Tom Ford. After his internship with Chloé, Fort was sure that he wanted to enter the fashion industry to become a designer as well. After his Parsons studies he applied several times to Calvin Klein, but was not hired. He was lucky to work for the Korean designer Cathy Hardwick, where he worked as a design assistant to her in New York. Ford had a second success in 1988 with Marc Jacobs, who hired him as designer for the Perry Ellis jeans line.
But how did Tom Ford get his job as creative director at luxury brand Gucci? Ford was recruited 12 years after working at Marc Jacobs by former Bergdorf Goodman chief buyer Dawn Mello to work for Gucci as a designer in Milan. The young designer accepted the job offer and moved to Milan.
As Ford did a very good job as a designer at fashion label Gucci, he was appointed Design Director in 1992. Two years later he was appointed creative director. In 2000, Gucci and fashion brand Yves Saint Laurent merged. Ford took on the role of women's prêt-à-porter designer at YSL in Paris in addition to his position at Gucci.
Vogue interview: Tom Ford's secret of success
In his interview with Vogue, Tom talks about his career, his success and his motivation as a designer and director.
Creation of the designer brand Tom Ford
In April 2005, Ford announced the creation of the Tom Ford brand. Domenico De Sole, who was former President and CEO of the Gucci Group, joined Fort. That same year, the designer announced that he would work with the Markolin Group to manufacture and sell eyewear frames and sunglasses. He also formed an alliance with Estée Lauder to jointly create the Tom Ford beauty brand. In 2007, his first flagship store was opened at 845 Madison Avenue in New York. The opening ceremony coincided with the debut of Tom Ford's men's and accessories collection. The long-awaited exhibition of the women's clothing collection took place in September 2010. Since then, the Tom Fort brand has enjoyed an excellent reputation: quality and elegance are combined to create a luxurious fashion label. With his previous experience at Gucci, YSL and Marc Jacobs, the designer had the perfect qualifications to create his own brand.
From fashion designer to film director
In 2009 the designer created the film "A Single Man". Many people wondered why Ford suddenly became a director instead of just focusing on the fashion business. What many didn't know, however, was that Tom Ford sees himself as a designer whose true artistic side lives from filmmaking. The doubts about his film career were finally laid to rest when it became known that the designer made his directing debut for the well-known actors Colin Firth and Julianne Moore. Seven years later, Ford released his long-awaited second film, "Nocturnal Animals". Starring Jake Gyllenhaal and Amy Adams, the designer once again created a highly acclaimed film that even earned him a Golden Globe nomination for directing.
Awards
Tom Ford has received many awards in recent years for his film and design career. We introduce them to you!
2010: Nomination for the award Menswear Designer of the Year (CFDA)
2009: GQ USA Men of the Year and GQ Germany Men of the Year
2007: Vito Russo Award (GLAAD)
2006: US Accessory Council Award for his sunglasses collection
2005: Anrdre Leon Talley Lifetime Achievement Award from Savannah College of Art and Design
2004: Rodeo Drive Walk of Style Award; International Best Dressed List Hall of Fame
2003: Fashion Design Achievement Award (National Design Award)
2001: US Accessory Council Award for his sunglasses collection; Best Fashion Designer (Time Magazine); GQ Designer of the Year
2000: Fashion Editor's Club of Japan; British GQ International Man of the Year; Superstar Award of the Fashion Group International's Night of Stars USA
1999: Style Icon Award of the ELLE UK Style Award
1997: People Magazine's 50 Most Beautiful People
1995, 1996, 1999, 2002: VH-1/Vogue Fashion Award
1995, 2001, 2002, 2004, 2008: CFDA Award
Family & Spouse
The 59-year-old designer has been living with Richard Buckley since 1987. Buckley, former chief editor of Vogue Hommes International, met Ford at a fashion show in 1986. At that time Richard Buckley lived in Paris, but moved to Ford in Italy because he was suffering from cancer. The editor-in-chief gave up his job at Vogue because commuting became strenuous for him with his illness.
Tom and Richard became parents for the first time in 2012. Together they gave birth to their son Alexander John Buckley Ford in Los Angeles. Two years later the couple decided to get married. Now the fashion designer and his family live alternately in Los Angeles, London and New York.
Assortment, prices & target groups
Designer Tom Ford covers almost all areas with his fashion brand. From bags to fashion for men and women, eyewear and fragrances to beauty products: At Tom Ford you will find everything! For every season Ford designs a new collection, which includes jackets, pants, tops and many other items of clothing. Along with Gucci & Co, the brand ranks among the high-priced fashion companies. Since many of the garments are exclusive, they must be requested. The prices can be compared with other companies like Chanel or Prada. There is no specific target group of the fashion label, the spectrum of buyers ranges from young to old.
 Tom Ford fashion show
Have you ever wondered what a fashion show by the famous designers looks like? How do they show you! Model icons like Kendall Jenner, Gigi Hadid and Bella Hadid have already been running for the American designer.
+
https://fivmagazine.com/wp-content/uploads/2020/10/tom-ford-marke-sortiment-geschichte-designer-portrait.jpg
800
1200
Lisa-Marie
/wp-content/uploads/2021/08/fiv-magazine-logo-2021-fashion-interior-apartment-house-vips-mode-einrichtung-wohnung-haus-prominente.gif
Lisa-Marie
2020-10-11 17:00:59
2020-11-10 12:13:47
Luxury Brand Tom Ford: Assortment, Career & Private Life of the Designer