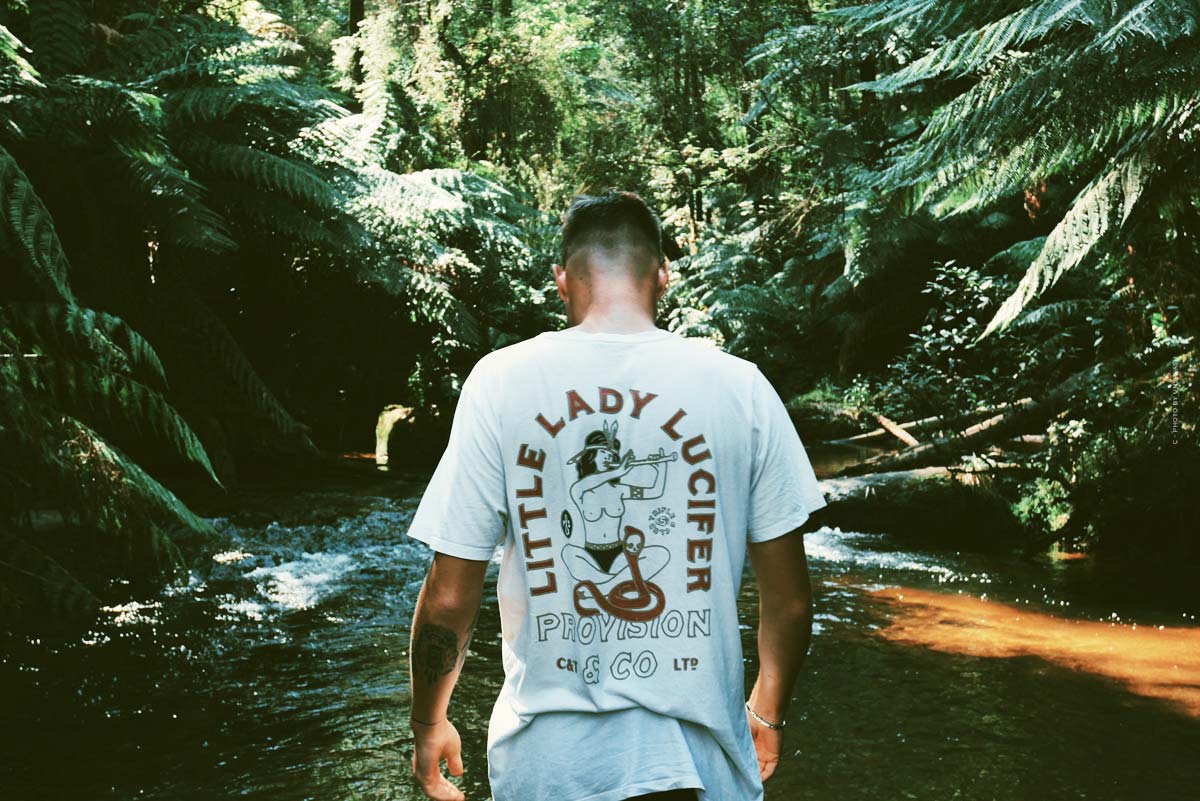 Statement Shirts Men: Gift & Must Have for Everyday, Business, Festival
Statement Shirt Men – "Look me in the eyes and I'll tell you what kind of person you are" – such and similar sayings you have surely encountered in the course of your life. What is meant by this is that one person can quickly see through and size up another. In fact, the first impression a person receives is often the most comprehensive one. This first impression also includes the visual component, which also depends primarily on the style of clothing. Especially the outerwear can allow conclusions about the character of a person. Which T-shirts for men make special statements and what they reveal about you, you will learn in this article. Tip!
Making statements with T-shirts: What stands out?
A look at current fashion magazines shows that the trend is moving in the direction of whimsical colors and shapes. There is basically no limit to creativity. Particularly striking are T-shirts with fringes that are reminiscent of a cowboy look. These are not infrequently set off from the rest in color and thus the ultimate eye-catcher. In addition, a change in fashion can be seen that takes older generations back to the 80s. Polo shirts, denim jackets and carrot trousers are up to date and popular again.
In addition to plain T-shirts with an eye-catching color, there are also many prints on T-shirts that show the interests of the wearer. Here, for example, T-shirts with the favorite band or the favorite game or an exciting, funny or provocative saying are meant. The focus here is a favorite band or a designer himself, which gives outsiders a first impression about hobbies and interests.
A statement for every situation: festival, everyday, office
As in many other areas of life, in the world of fashion everything is possible. Accordingly, there is no rule about who is not allowed to wear a certain style of clothing. Nevertheless, there is a clear tendency when it comes to the use and wearability of fan articles. In this regard, print shirts are often seen among concert and festival goers because they want to support their favorite band and feel more connected to them. In addition, these shirts are increasingly worn in big cities because the cultural diversity is more visible there.
Another t-shirt trend that has caught on over time is wearing quotes from famous people on shirts. The most popular is the simple variant: a white shirt with black writing.
Read more about statement shirts for men and women here and find out which shirts are especially trendy.
Hype about band shirts: John Lennon, ACDC, Mick Jagger & Co.
In the past they were a tribute of the fans to their musical idols, today they are a trendy must-have: band shirts. After a short break, they are enjoying great popularity again and are now styled with a lot of style break. But who are the rock legends whose faces, names and signatures can be found on the shirts? The three most successful rock bands whose images and sayings are worn on t-shirts are: The Beatles, The Rolling Stones and Pink Floyd.
Make a statement in the office
Suit, tie and co. are replaced by loose shirts with light sayings or quotes. Of course, the informal lock can't be worn in every . industry. But especially a statement shirt can individualize a business look and make it a real eye-catcher. So why not wear a white, black shirt under your jacket instead of a shirt and become a modern man.
Everyday Statements
Statement shirts are of course predestined to be worn on the street, in the park, on the train or at university or school. Why only in your own four walls, if the shirt gets no attention there?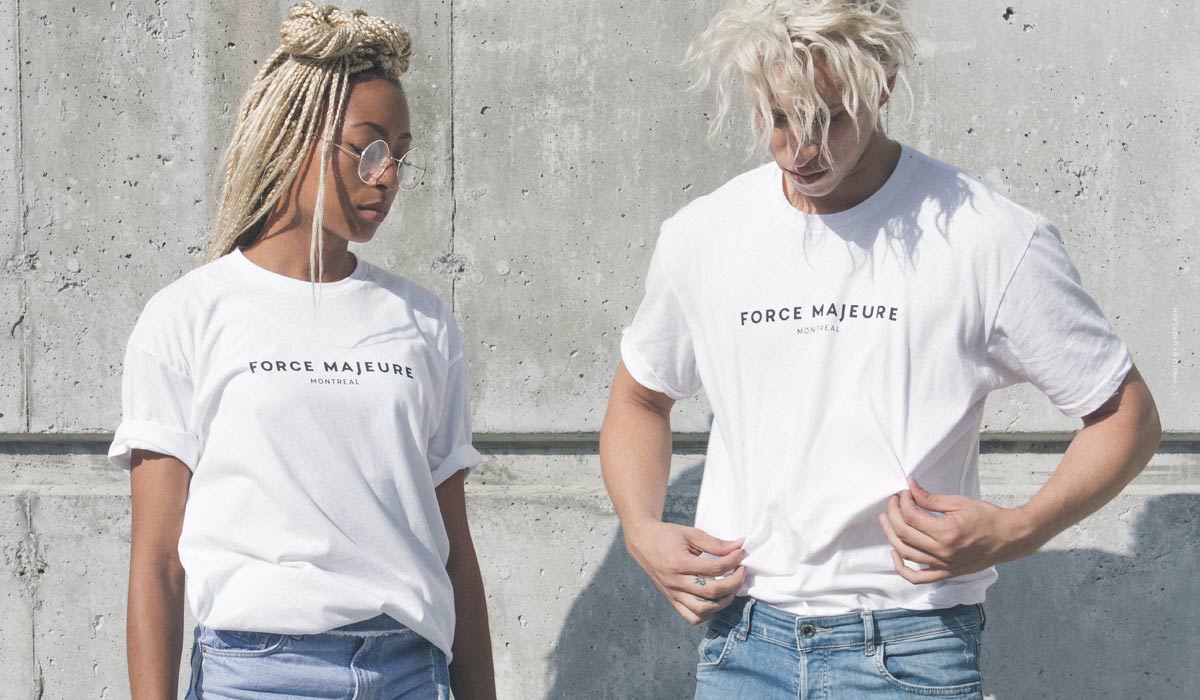 Which t-shirts are most popular with men?
Clothing is diverse and offers the wearer different applications. Nevertheless, one type of T-shirt remains clearly in first place: the T-shirt with a round neck. This can end close to the neck, but also show more skin. As a rule, these are plain-coloured shirts that are especially popular in summer due to their loose cut. However, these T-shirts are also found in fan articles and many print shirts, so that the wearer represents the majority of all men.
Show character
In a way, every T-shirt represents a piece of character, so that even the first glance can decide about future contact. The viewer sees a shirt and thinks of the originator of the saying or the context from which it comes. Thus, immediate conclusions are drawn about the personality of the wearer and a part of his character is revealed.
Luxury brands as statement: Chanel, Niki, Dior, Gucci & Co.
Statement shirts do not necessarily have to consist of a saying the quote. On the contrary: already wearing a brand with a striking logo is a statement. Many brands like Nike, Balenciaga, Chanel, Gucci or Dior react to the demand and produce minimalistic shirts that only put the logo in the center of the top. In combination with casual pants and a few flashy, colorful accessories, the look is perfect.
Personalize T-shirts
For very creative minds there is the possibility to have your favorite saying printed on a shirt. Often you can't find the exact saying that you would wear in public. Meanwhile, the online shops are piling up in which your own design can be printed. We have made a detailed list of all providers and services, so that you could soon wear your own statement shirt.
Here you will find everything around the topic of printed shirts.
DIY Statement Shirts
Whether you want to print memes, funny sayings, or your best friend's not-so-flattering picture on a t-shirt, you'll need nothing more than common household products. Pretty sure we all love and enjoy rolling up old clothes into new, custom, clothing!
Find out how you can easily print a T-shirt with plastic/food/maran film here. Without spending a lot of money you can easily spice up your old clothes.
T-shirts with funny sayings for men
Besides trendy motif shirts and band statements, humorous tops are also establishing themselves in men's fashion. Who wants to conjure up a smile on the face of his counterpart or simply want to spray a good mood, falls back on shirts with funny sayings. However, these also require a little courage to irony. In addition, you should not take yourself too first. In general: Wear your statement shirt with pride! Shirts with funny sayings are often found at bachelor parties and birthday parties.
Statement shirts as a gift
Personalized shirts are especially good to give away and conjure up a smile on the lips of every birthday boy or girl. Whether purchased or self-printed, a statement suitable for the person pleases everyone. The following applies: Go into the characteristics of the person receiving the gift and reflect his personality or special characteristics in the statement.
https://fivmagazine.com/wp-content/uploads/2020/11/statement-shirt-manner-fiv-magazin-wald-man-baume-grun-weis-schrift-spruch-zitat.jpg
801
1200
Lisa-Marie
/wp-content/uploads/2020/07/fiv-magazine-news-instagram-youtube-tiktok-influencer-fashion-interior-jewelry-real-estate-tips-help-logo.png
Lisa-Marie
2020-11-13 12:42:41
2021-07-17 17:33:00
Statement Shirts Men: Gift & Must Have for Everyday, Business, Festival